Newton senior Jaz Cooper considers herself a utility player on the softball diamond.
William Penn loves utility players.
That's why Cooper feels like playing for the Statesmen at the collegiate level is a great fit for her future.
"I wrote down utility when I gave them information," Cooper said. "But I will play wherever they want me to play."
Cooper played sparingly as a sophomore and did most of her damage in the pitching circle.
The pitching innings decreased in her junior season but everything else got better. And according to Newton head softball coach Kory Leiker, the improvement starts and ends with Cooper's work ethic.
"She deserves all the credit. She put in the work and it's a great accomplishment for her," Leiker said. "I just guided her a long the way. She has earned this."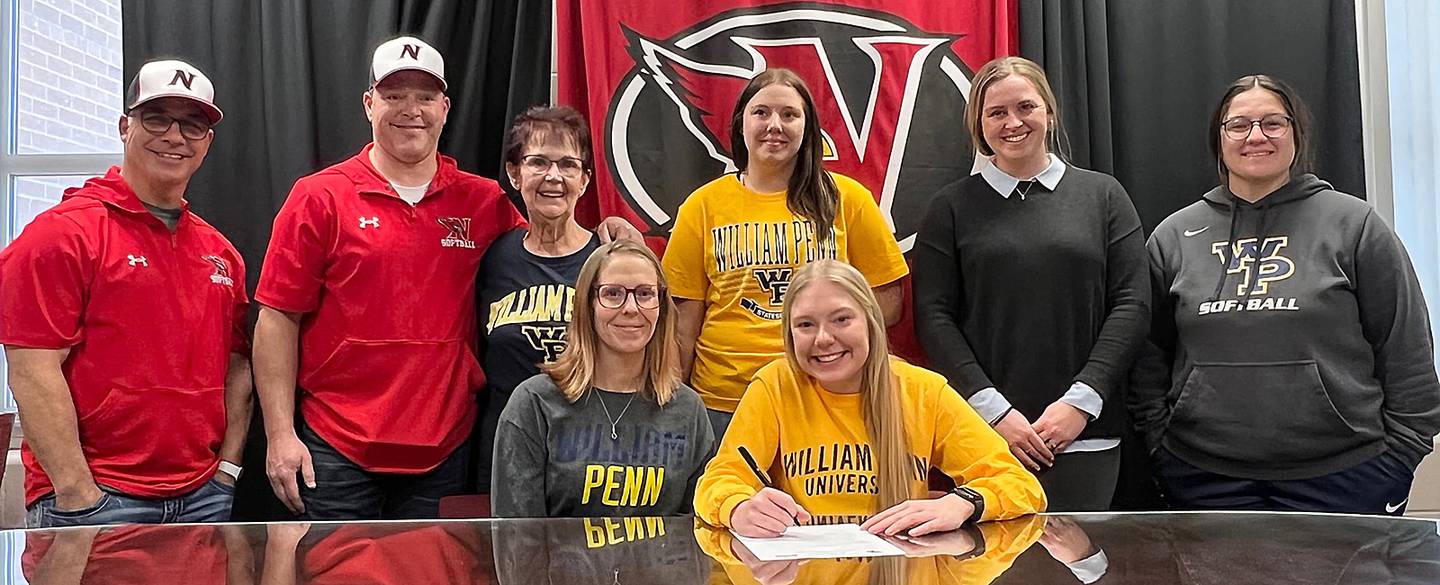 Cooper made things official with the William Penn softball program last week. She chose the Statesmen over Coe College and a few out-of-state schools, including Wayne State. She committed to the program on Jan. 26.
"I wanted to be close to home but also far enough that family won't come up all the time," Cooper said when asked why she picked William Penn. "I have a few friends who go there that love it, and the environment was amazing. I loved the tour, and it just felt right."
Cooper hit .291 and had an on-base percentage of .352 this past season for the Cardinals. She ranked second on the team with 19 runs, 32 hits and 19 RBIs and was third with 10 walks.
Cooper also laced three doubles, stole four bases and had a fielding percentage of .943.
"We love utility players. We can build multiple lineups that way. The more positions she can play, the better," William Penn assistant softball coach Kelsey Devlin said. "She can play a lot of different roles. She's an athlete and a competitor, and we are excited to use her in a multitude of roles."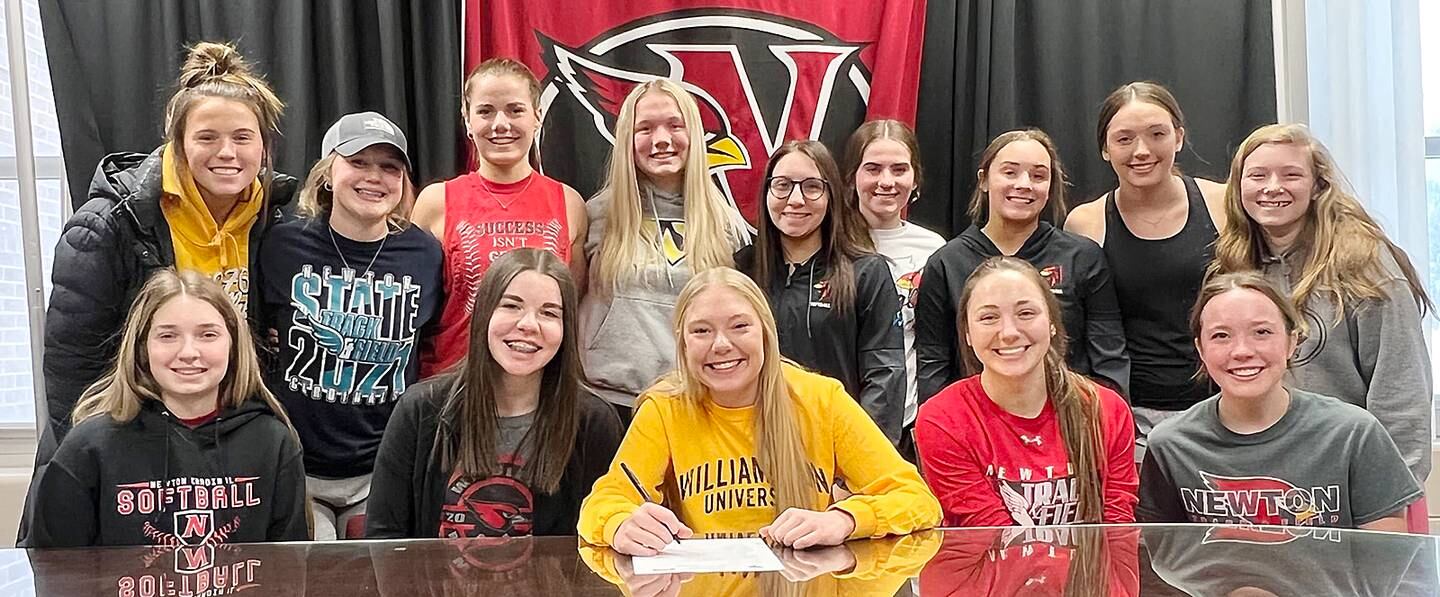 Cooper primarily plays first and second base for Newton. That's where Leiker would play her if he were making the decisions at William Penn. But if the Statesmen coaching staff needs an outfielder, he believes she can play there, too.
"Her work ethic has gotten better and better. She saw want she wanted and she went after it," Leiker said. "Every day she comes with an attitude that she wants to learn. I think she'll go there and put in the work that needs to be put in."
Devlin said the coaching staff at William Penn, which is led by head coach Mike Christner, plays the best 10 no matter what age they are. And Cooper will get the chance for early playing time in the spring with a strong fall season.
"The fall is kind of your chance to show us what you can do and earn your spot," Devlin said. "We are bringing in a big freshmen class. We are super excited about that.
"We do run two rosters. Whether it's varsity or varsity reserves, she will be playing college softball in the spring. We play up to 90 games between the two teams."
Cooper, who is undecided on a major, was happy to get the decision out of the way before softball season begins.
"I was ready to know exactly what I was doing and not have to worry about it," Cooper said.
Cooper joins a William Penn program which last had a winning season in 2014 when the Statesmen finished 36-20. They were 20-30 in 2021.