COLFAX — The varsity rotation for Colfax-Mingo's volleyball team does not include a single freshman or sophomore.
Head coach Michelle Grant and the Tigerhawks are a veteran group and they are ready to make the climb all the way up the South Iowa Cedar League ladder.
The Tigerhawks began their quest for a conference championship with a three-game sweep over BGM on Monday night, but Grant would like her squad to stay focused throughout the match.
Colfax-Mingo opened the night with easy 25-11 and 25-12 wins but the Bears pushed the Tigerhawks to 25-20 in the final set. And BGM led 20-18 at one point.
"We did a much better job tonight than we did Thursday. We came out flat against a bad team. We started much faster tonight," Grant said. "You start over in volleyball so just because you beat a team 25-12 doesn't mean that will happen in the next set. We have to stay focused throughout the match."
Colfax-Mingo (5-3 overall, 2-0 in the SICL) won its second straight three-set match. And serving was the biggest reason why.
The Tigerhawks missed seven serves but tallied 22 aces in the win over the Bears.
In the opening set, the Tigerhawks rallied from an early hole to go up 6-2 on a Morgan Van Dyke kill. And after BGM tied the set at 7-all, Van Dyke served up three straight aces to put her squad in front for good.
With the Tigerhawks leading 14-9, C-M got a kill from McKayla Smith and Abi Rawlins recorded two aces during a stretch that pushed the lead to 19-9. Carley Underwood also had an ace in the final stages of the set and Kyra Lester put the game away with a tip kill.
"We struggle with serve receive in practice, but the more we play, the more I'm realizing we struggle because our serving is so good," Grant said.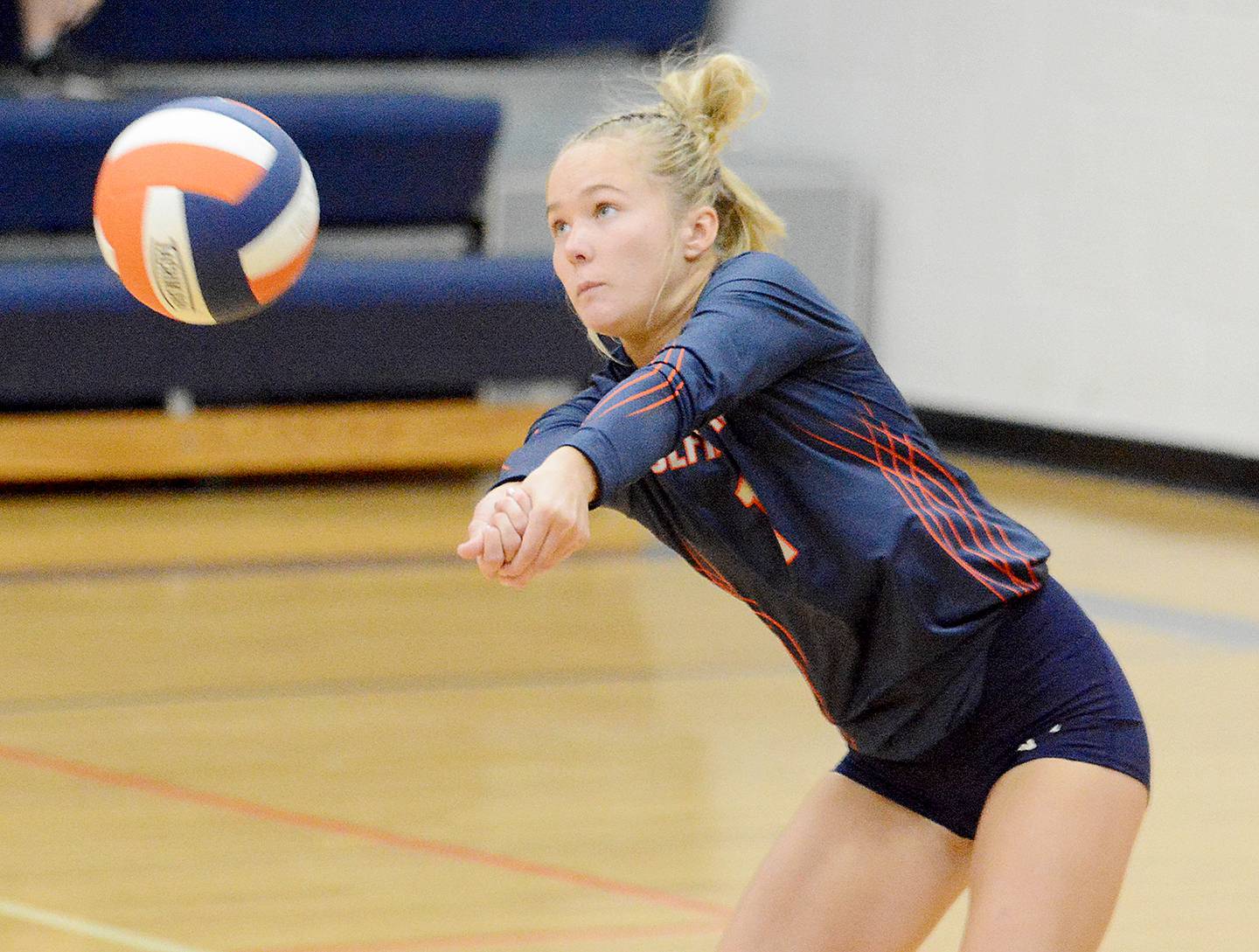 The second set was much like the first. Aces by Melany Vry and Rawlins put C-M up 4-2 and 7-4. Another ace by Underwood made it 13-7 and Lester later dialed up an ace that put her team in front 22-9.
BGM (1-9, 0-1) put up a fight in the final set. Back-to-back aces by Lester gave C-M a 3-2 lead but the Bears rallied to go in front 11-6.
Once again, strong serving helped bring the Tigerhawks back into the lead. Rawlins served back-to-back aces that broke a 12-all tie.
BGM then scored four straight to go back in front, but the Tigerhawks got a kill from Van Dyke, a BGM net violation and an ace by Caylee Cunningham to go up 18-16.
The Bears refused to quit though. They scored four straight to take a 20-18 lead. That's when C-M scored the final seven points to end the match.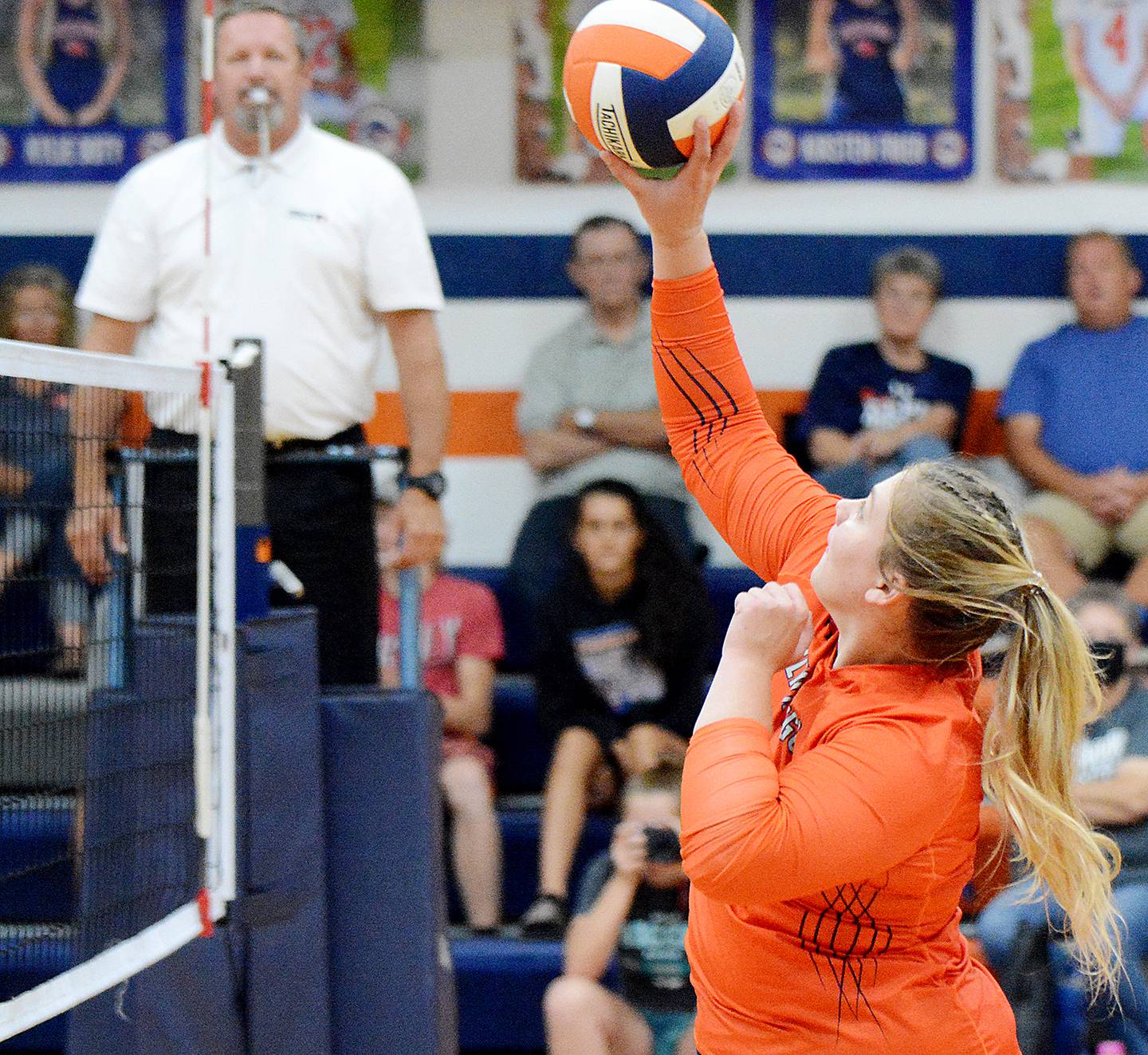 A kill by Smith and another BGM net violation tied the match. Underwood served it out, adding another ace along the way. A Van Dyke kill and a block by Vry ended it.
"Even when we are not playing well, we have the ability to say 'no more,' Grant said. "This team has experience and they've played together for a few years now.
"They trust each other. They know when someone makes a bad pass, that player will make the pass next time. We don't have to scramble or fix anything during the match. We know how to bring it back when things are bad."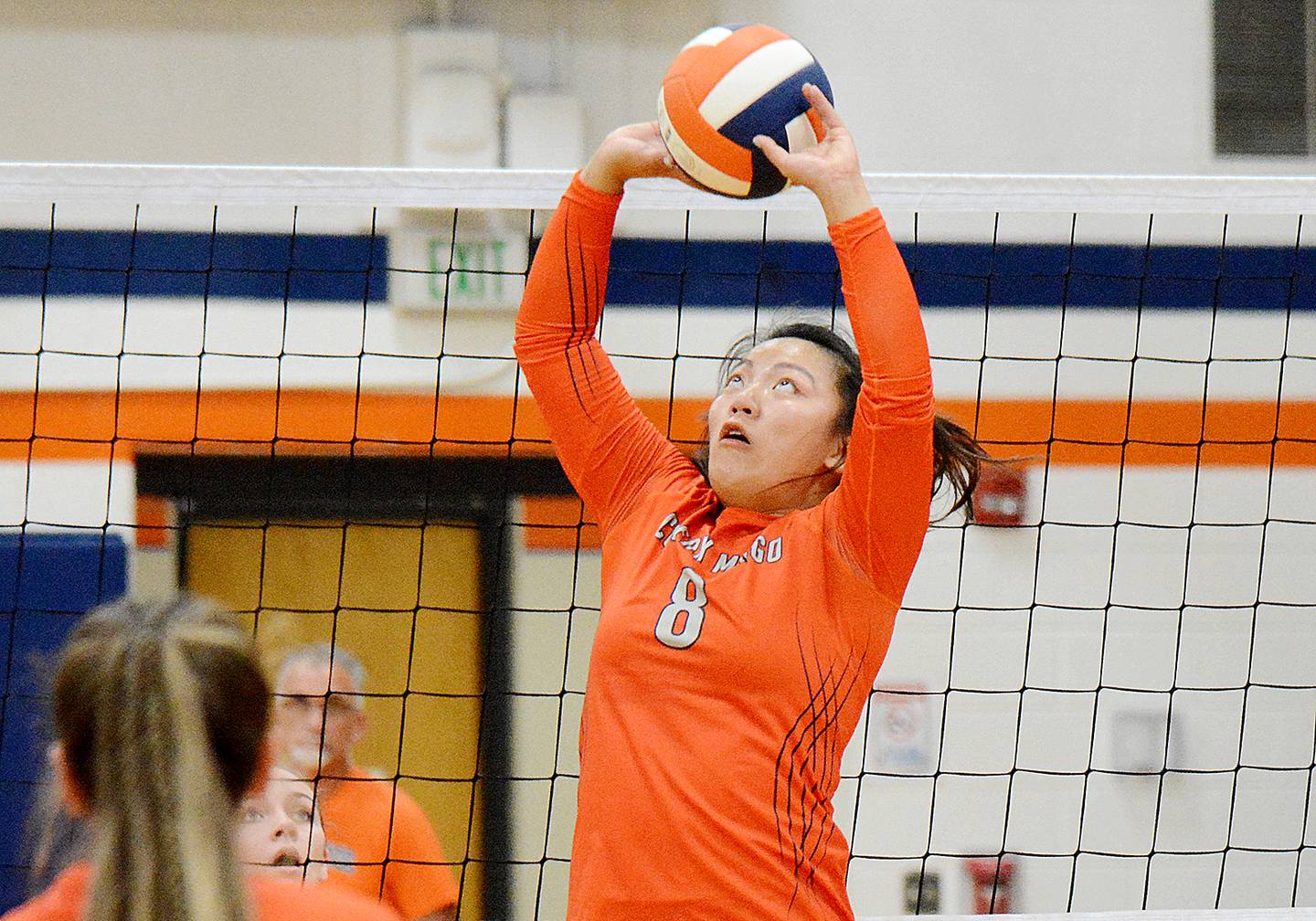 Lester finished with 18 assists, five digs, four aces and two kills, Van Dyke chipped in six kills, nine digs and three aces and Cunningham added five kills, three digs and two aces.
Rawlins had 11 digs and five aces, Underwood tallied five digs and seven aces and Smith and Vry put down four and three kills, respectively.
Grant has enjoyed having plenty of options at the net.
"We have the ability to go to someone else at the net if others are off," Grant said. "We are never stuck with our best hitters in the back row. We can set anyone at any given time. That will help us down the road in conference play."
The Tigerhawks were 66-of-73 in serves in the match with Underwood serving 18-of-18, Rawlins going 13-of-14 and Lester was 12-of-13. Vry served 8-of-9.