NEVADA — Lily Webster led eight Tigerhawk wrestlers at the Central Iowa Kickoff on Saturday.
The Colfax-Mingo girls' wrestling team competed in a tournament with 33 teams that was hosted by Nevada and placed 13th with 78 points.
Webster, who is ranked eighth at 100 pounds, was 3-1 for the day with three pins. She placed third and is now 5-1 on the season.
The next best finish came from Devan Chadwick, who placed fourth at 115. Olivia Rausch and Hannah Wells also posted four pins each, Jozlyn Wells placed seventh and Kaydence Andersen finished eighth in their weight classes.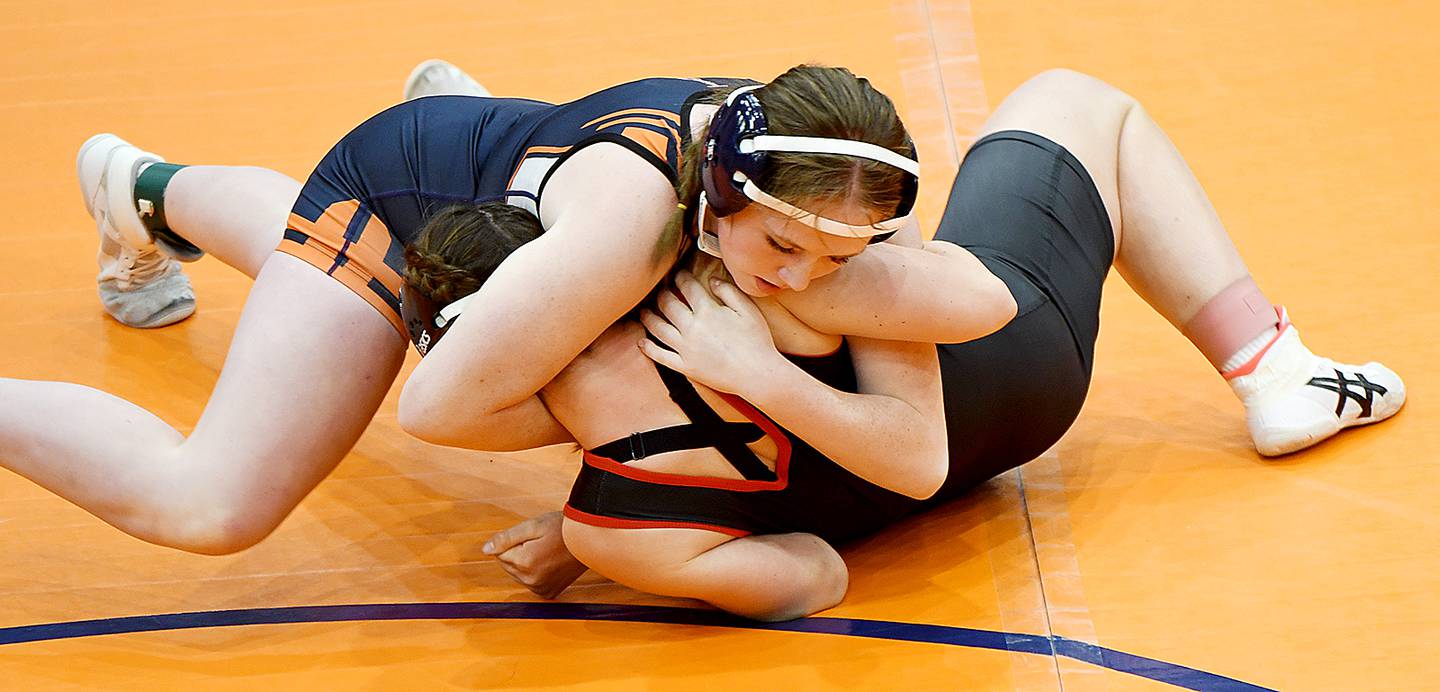 Ankeny won the tournament championship with 246 points, edging runner-up Raccoon River Northwest (243) by three points.
Ames (148), Southeast Polk (143) and South Tama County (132) completed the top five.
One of Webster's pins came in 40 seconds and her lone loss was a 5-4 decision to Ankeny's Lauren Watson.
Chadwick finished 3-2 at 115 and all three wins came by pin. One of her losses was 3-0 to ninth-ranked Nora Bockes of Ankeny.
Rausch (4-1) also competed at 115 and was 4-1 with four pins. One of those pins came in 23 seconds.
Jozlyn Wells (4-3) finished seventh at 130. She was 3-2 with wins by pin, injury default and medical forfeit. Andersen finished eighth at 190 and her lone win was by pin.
Hannah Wells improved to 6-1 on the season with a 4-1 day at 155. She posted four victories by fall and her lone loss came to third-ranked Haylee McGrew (7-0) of Ankeny.
The final Tigerhawk grappler was Lily Brenner (4-2). She split her four matches and scored two wins by fall.