COLFAX — Colfax-Mingo head girls wrestling coach Erin Hume expects his Tigerhawk squad to be pretty good this season.
If and when the squad gets to full strength, the Tigerhawks have the potential to be great.
Colfax-Mingo opened its season on Tuesday during a home triangular against Gilbert and Carlisle, and the Tigerhawks earned a split of their two duals.
Gilbert edged Colfax-Mingo 42-36 in the first dual, but the Tigerhawks ended their night with an impressive 48-30 victory over Carlisle. The Wildcats defeated Gilbert in their matchup.
"I didn't mind some of the efforts, but we definitely used the first dual to get some of the rust and jitters out," Hume said. "It's early. We are going to make mistakes."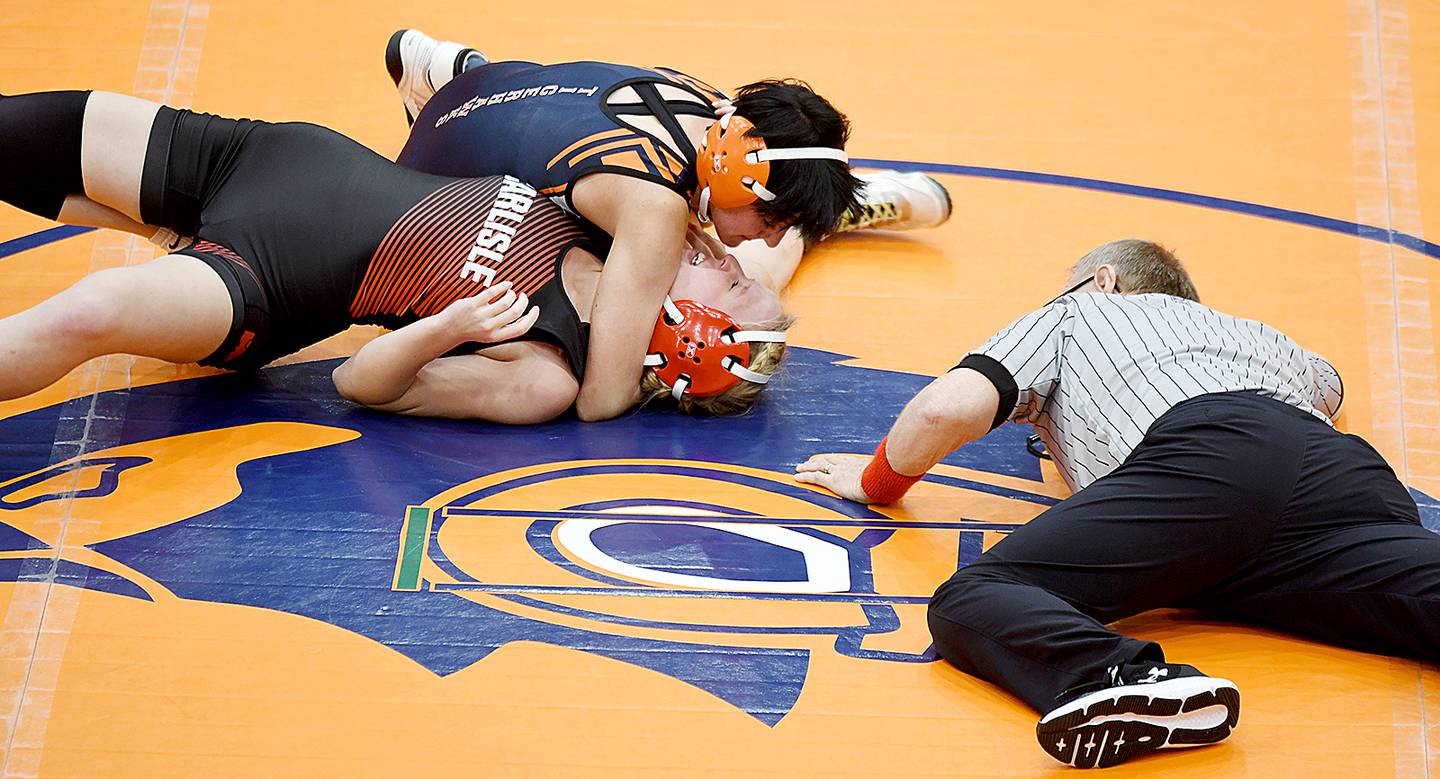 The hosts opened the night against Gilbert and C-M split its eight contested matches.
The Tigerhawks recorded four pins, but the Tigers had a 3-2 advantage in forfeit wins and that was the difference in the contest. A few C-M wrestlers also lost matches Hume didn't expect them to lose.
"Hats off to Gilbert. They beat us," Hume said. "We needed to move on and not sit and dwell on it. That opponent will beat you twice if you do that.
"I really liked the intensity in the second dual. We need mat time. We are a big fundamental team. We have to go back to them and hone in on them before we can take steps forward."
Lily Webster, who is ranked No. 8 at 100 pounds, had a quick pin in her first match of the night.
Arlo Steck (125), Lily Brenner (140) and Hannah Wells (155) also won their matches by fall and Emmalyn Buchman (190) and Lillie Jones (145) each took a forfeit.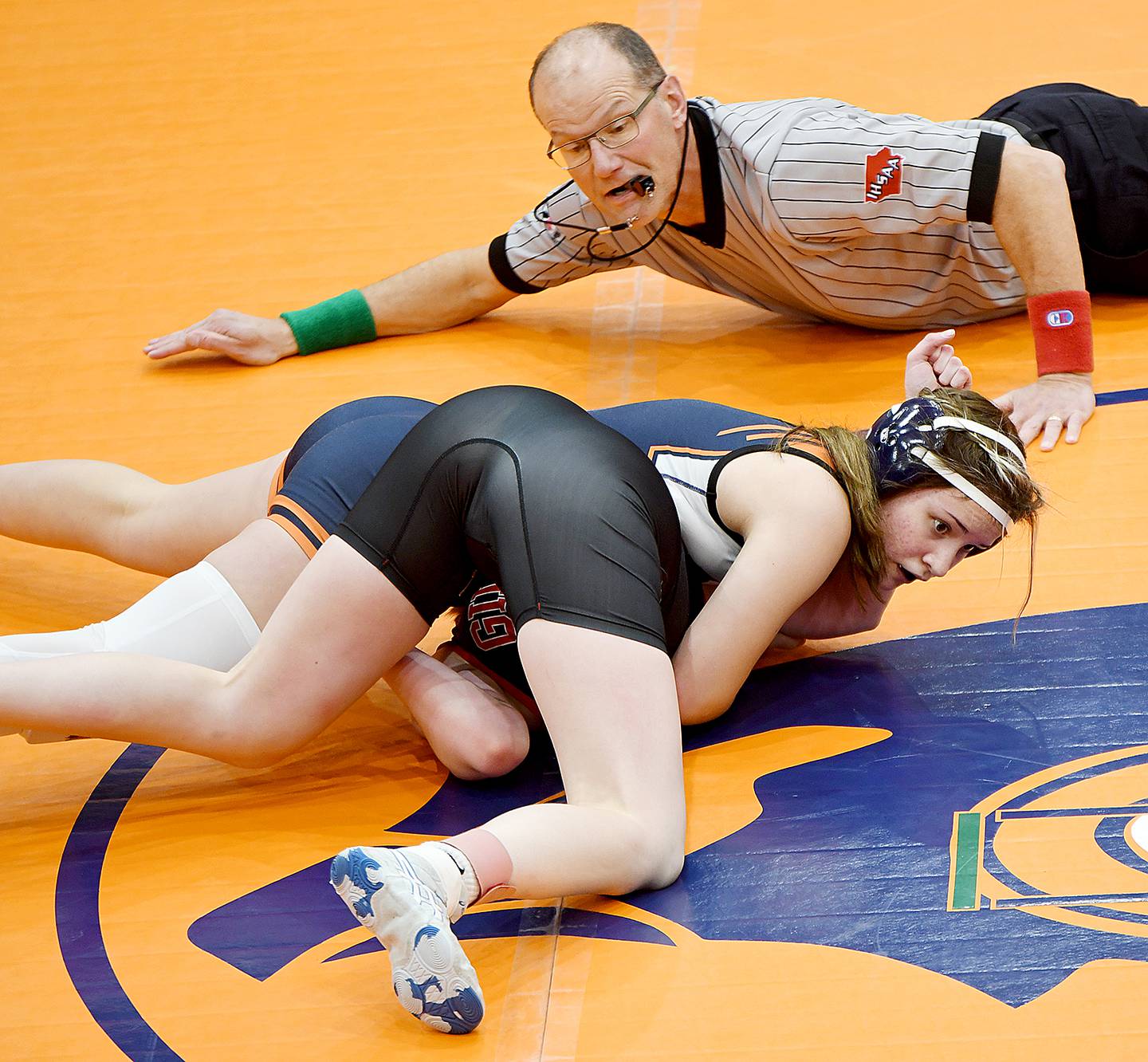 In the win against Carlisle, the Tigerhawks were 8-2 in contested matches with eight pins. Carlisle's scoring was highlighted by three forfeit wins.
Webster earned another win by fall against the Wildcats. She was 2-0 on the night with two pins and is highly motivated to finish her season on the state tournament podium this winter.
"I'm very serious about this season," Webster said. "I really want to place higher than freshman year. I am going to push myself as hard as I can."
Devan Chadwick followed Webster with a 24-second pin at 115, Steck collected a 43-second pin at 125 and Cadence Linn's pin at 135 came in 30 seconds.
Buchman had a 24-second pin at 190, Wells secured her second pin of the night in the first period and Jozlyn Wells and Brenner also posted wins by pin.
"(Webster) is a little banged up but is wrestling through it," Hume said. "She showed her teammates that even if you don't feel 100 percent, you can still step up and wrestle tough matches.
"Arlo's mindset this year is better than it's been the last few years. They want to win a state title. They want to get on the podium. Its shows at practice and it showed tonight."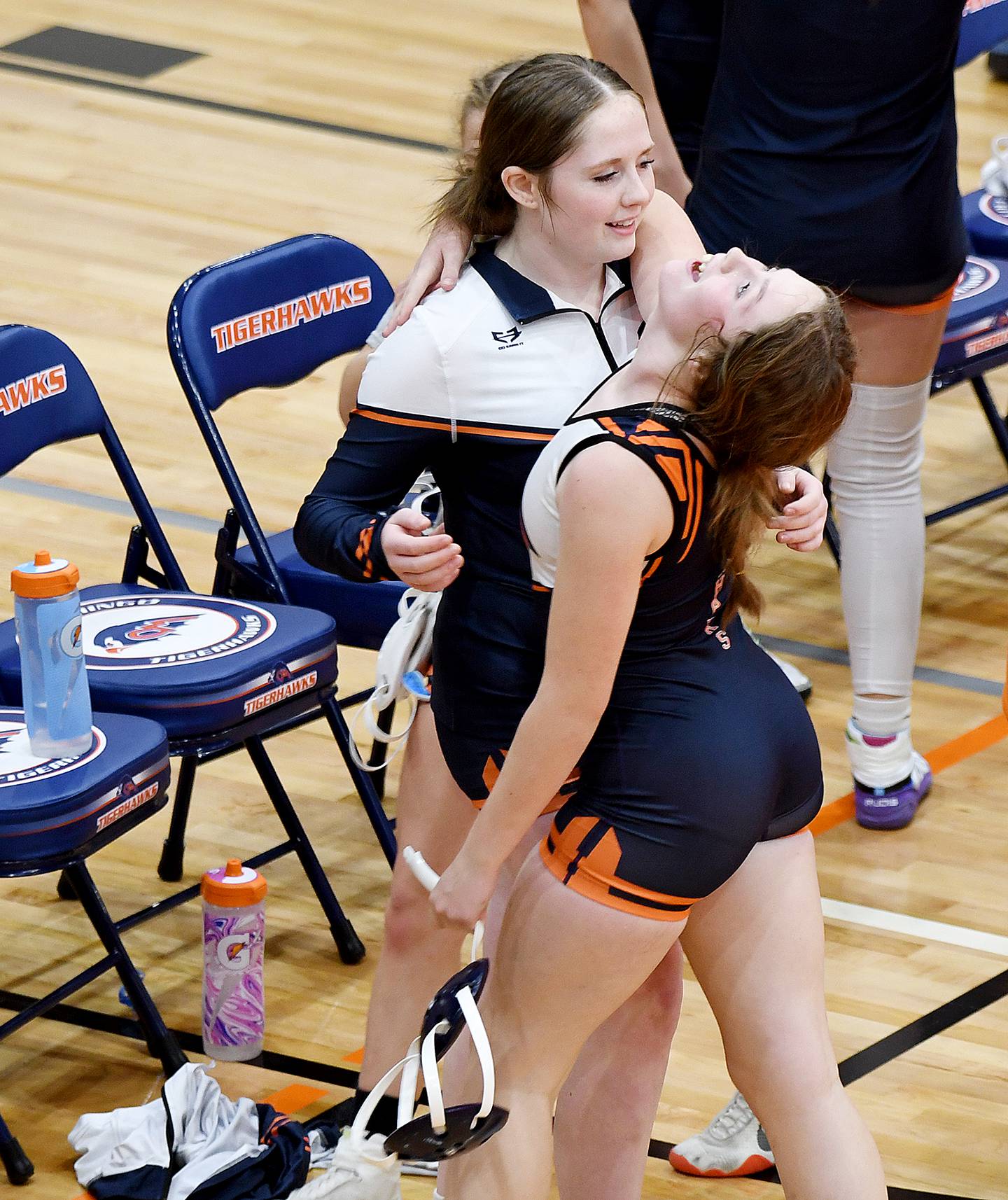 Brenner, Steck and Hannah Wells joined Webster at 2-0 with two pins. Brenner secured a come-from-behind win in the third period.
"She's starting the year where she left off last year," Hume said about Brenner. "She had a great regional tournament last year and is off to a strong start this season. She wrestled six minutes in that second match and that's what you have to do."
Notes: Steck starts the season ranked No. 9 at 130 pounds. The Tigerhawks also are without Emma Cook, who is a returning state qualifier who begins the season ranked third at 235. Cook is currently out due to injury. … Hume said Webster's biggest focus this preseason was to be more aggressive with her offense. She lost a few too many low-scoring tight matches at regionals that kept her out of the state tournament last season. "I'm working on my shots," Webster said. "I was a defensive wrestler last year, but I need to take more shots and be more aggressive." … Hannah and Jozlyn Wells are sisters who attend PCM High School. They wrestled for Ogden last season. "They're invested. They're great kids and they want to do well at wrestling," Hume said about the Wells sisters. "They ask questions and are not satisfied. Hannah went 2-0, but she'll come in tomorrow and ask what she can do to get better."