CORYDON — A strong start and a big third quarter propelled the Lynnville-Sully football team to a road win over Wayne on Friday night.
The Hawks scored first and held a one-point lead at halftime but dominated the third frame to pull away for a 26-10 triumph over the Falcons during a Class A District 6 contest.
The Hawks, who dropped out of the Associated Press rankings last week, got back on track following an 8-0 first and a 15-0 third.
The Falcons trailed by one at halftime after a 10-3 advantage in the second.
Lynnville-Sully used 267 rushing yards to improve to 4-1 against Wayne since 2018. It was the Hawks' third straight win over the Falcons.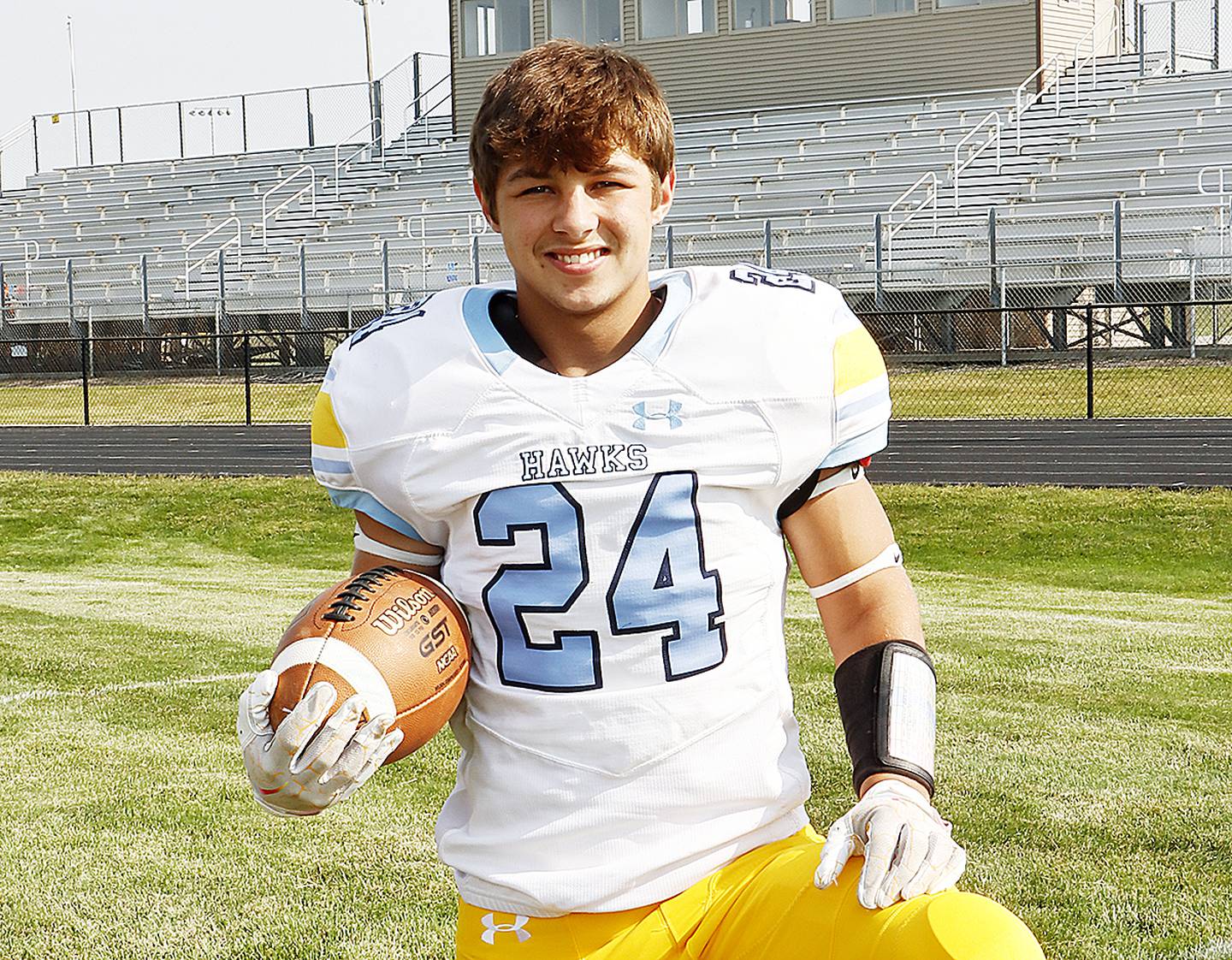 CJ Nikkel put the Hawks on the board with a 4-yard touchdown run midway through the first quarter and then made it 8-0 with a two-point conversion run.
Nikkel finished with 71 yards on 12 carries and he had one catch for eight yards.
The Falcons (2-3, 1-2 in the district) took the lead in the second following a safety by Cole Gibson and a 17-yard touchdown pass from Boudyn White to Karter Murphy.
With no time on the clock in the second, Lucas Sieck buried a 23-yard field goal to put the Hawks in front 11-10 at halftime.
Sieck's night also included two touchbacks on kickoffs, a 45-yard average on three punts, 13 yards on two carries and 22 passing yards and one interception on two completions.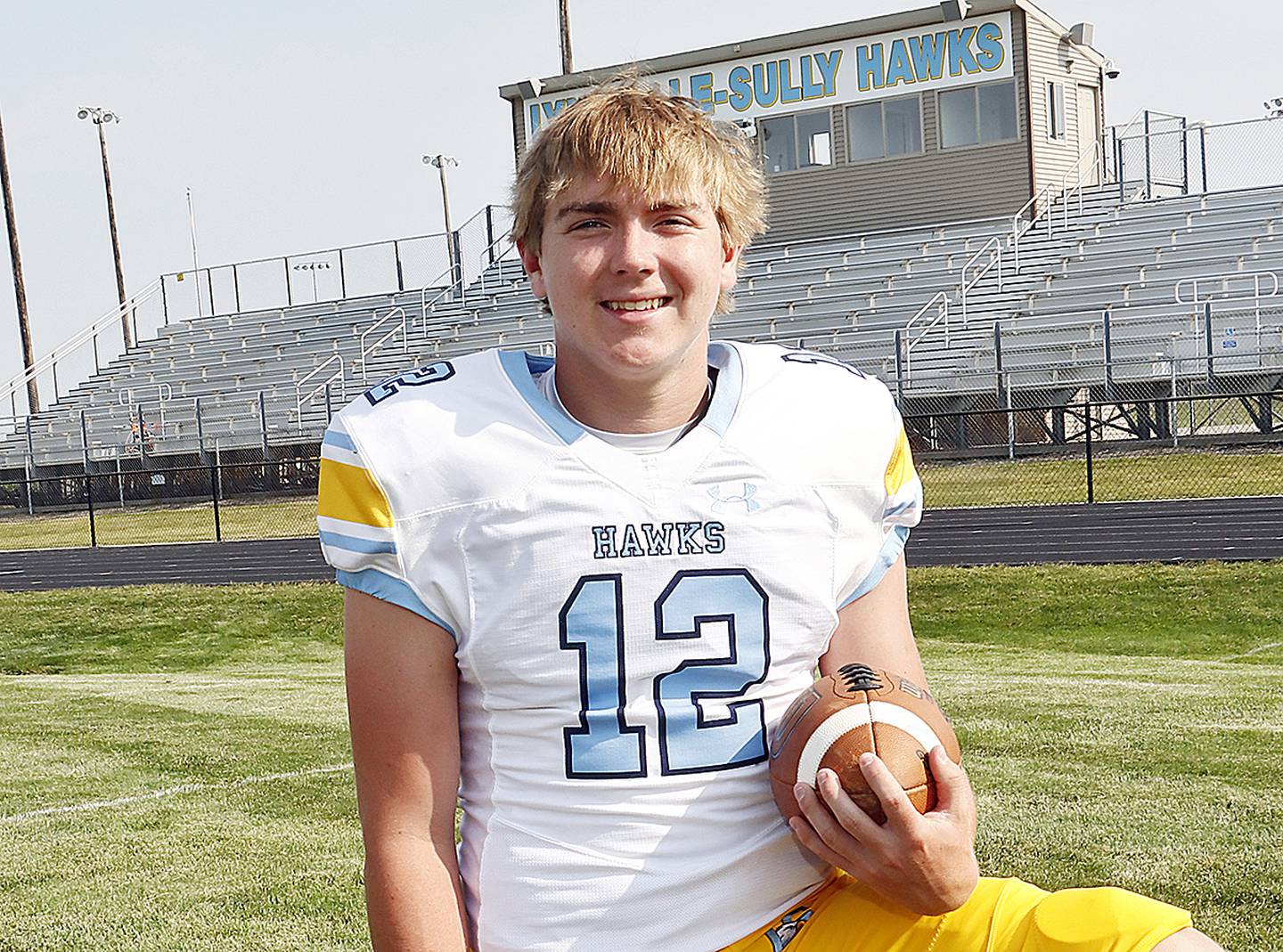 The Hawks scored 15 points in the third in about a 2-minute span. Austin Larson scored on an 11-yard TD run with 7:54 on the clock, L-S added two points on a safety with 5:59 left in the third and then Lannon Montgomery sprinted 43 yards for the score 15 seconds later.
Montgomery finished with 136 yards and the TD on 18 carries, added 22 yards on two catches and was 1-of-4 through the air for 8 yards and an interception.
Dawson James also ran for 30 yards on eight carries.
The L-S defense was led by Klayton Van Dyke, who played the best game of his varsity football career. He finished with 8.5 tackles, 6.5 tackles for loss and 3.5 sacks.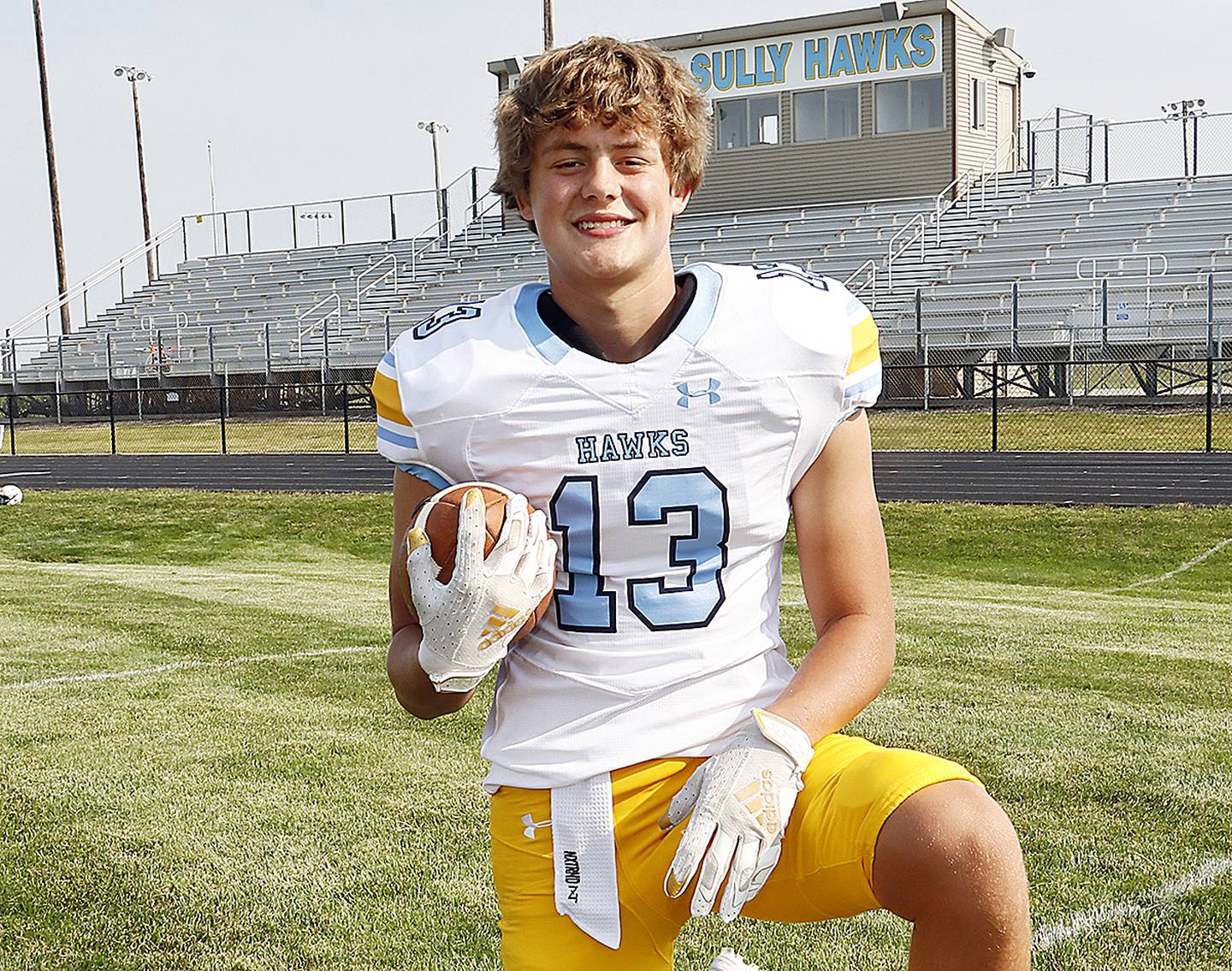 Terran Gosselink chipped in eight tackles and two interceptions, James added 5.5 tackles and one sack and Jack Bowlin tallied five tackles and one pick. Blake Van Wyk had 7.5 tackles and 1.5 tackles for loss.
Mitchell Miller registered three tackles and one sack, Wyatt Mathis collected 3.5 tackles and Keegan DeWitt snagged an interception.
White led Wayne with 99 rushing yards, 80 passing yards, one TD and four picks. He also registered five tackles and three interceptions on defense.
Murphy grabbed 10 passes for 64 yards and a touchdown and returned a kickoff 55 yards. Fischer Buckingham added 42 rushing yards and a team-high 11 tackles.