GRINNELL — A slow start doomed the Newton volleyball team on Thursday night.
Grinnell came out swinging in the first set, carried the momentum into the second and denied the Cardinals a chance at a comeback in the third during a 25-14, 25-18, 25-23 home win.
Newton's former Little Hawkeye Conference rival spoiled a celebratory night for the Cardinals as Macy Lampe registered her 1,000th career assist in the loss.
"We just have to get over this hump," Newton head volleyball coach Heidi Woollums said. "Grinnell came out swinging and we came out tentative."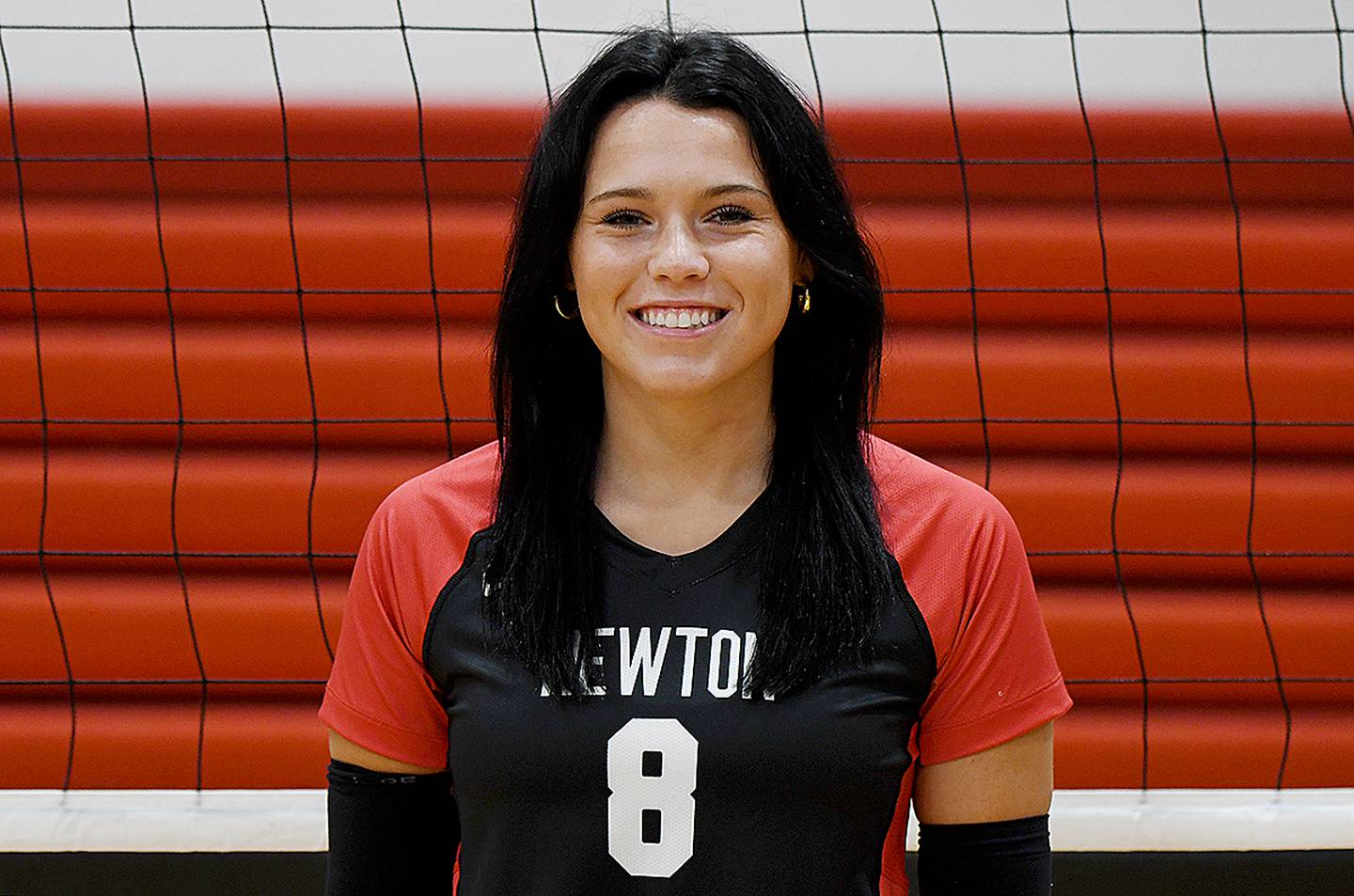 It was the second straight win for the Tigers as they improved to 4-13 on the season.
Lampe finished with 17 assists, nine digs and three kills. She now has 1,001 career assists.
"I'm happy for Macy," Woollums said. "It's a big accomplishment as a junior. It truly is a team effort because passers have to pass, she has to set and the hitters have to put the ball down.
"Macy's a great kid and a hard worker. She deserves it."
Kadance Ahn led the Cardinals with 14 kills and 14 digs, Delaney Woollums also tallied a double-double with 10 kills and 10 digs and Chloe Swank chipped in 14 digs.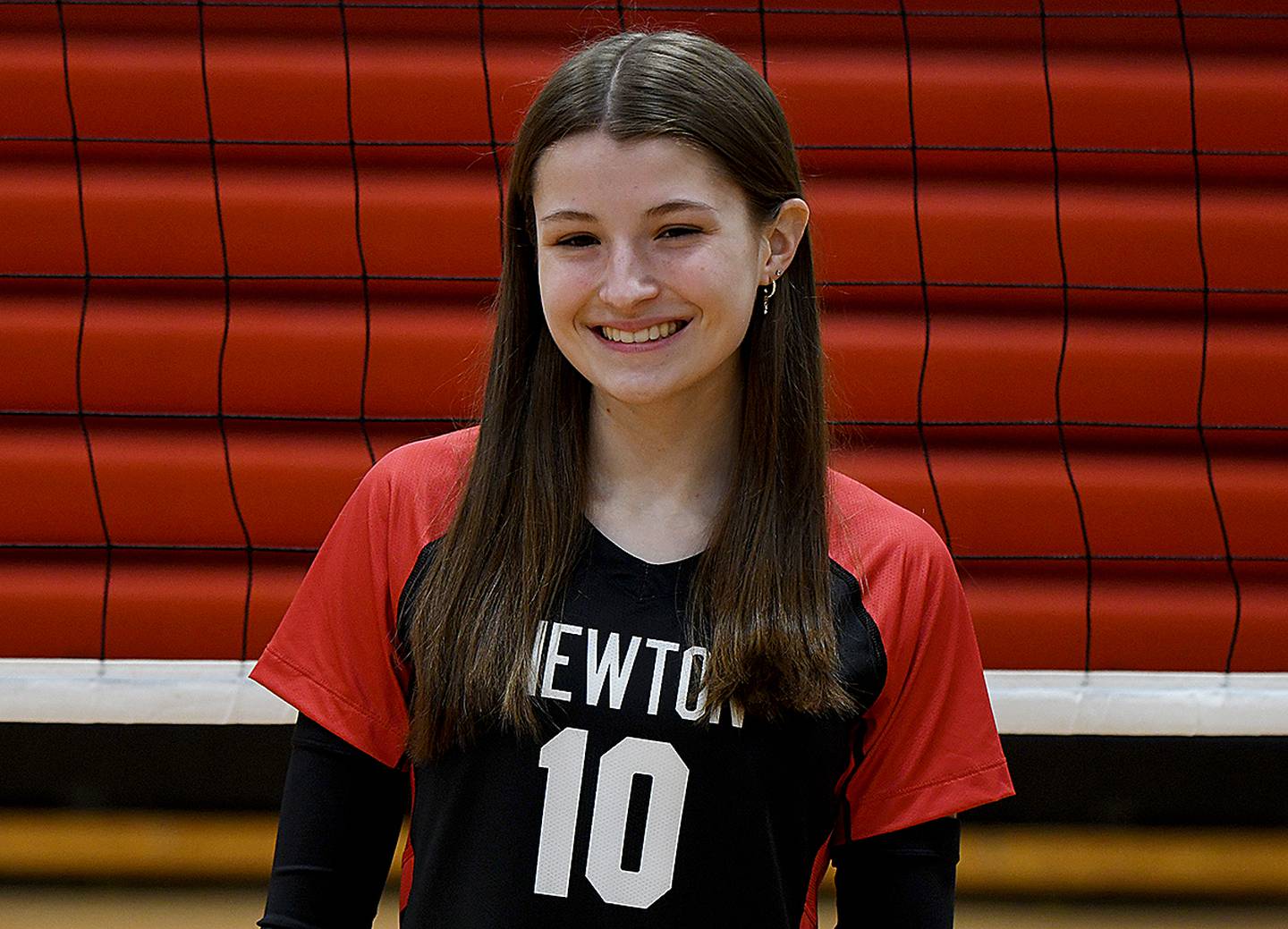 Woollums' kill efficiency was .200 and Ahn had a kill efficiency of .184.
Chloe Rorabaugh posted three kills, four digs and two blocks, Hailey Sumpter chipped in three blocks and three digs and Haylie Ryan added five digs.
Addison Hook delivered four assists and Addison White finished with two digs. The Cardinals (9-7) were 53-of-55 in serves with two aces.
"We finally caught fire in the third set and got an 'in' call by the line judge overruled and taken away from us," Coach Woollums said. "We would have gone up 24-22 but instead it tied the set at 23-all. That was frustrating for sure."
Kenzie McClelland led Grinnell with 13 kills and 11 digs and Reagan Stensrud put down 10 kills. The Tigers were 70-of-74 in serves and had nine aces.
Grinnell also had a kill efficiency advantage of .167 to .106.