NEW SHARON — A tired group of PCM volleyball players participated in the North Mahaska tournament on Saturday.
While the start wasn't what the Mustangs had in mind, they did finish strong and came home with a fifth-place finish.
PCM went 1-2 in pool play but won the consolation bracket with a pair of wins.
The Mustangs defeated Pekin 21-18, 21-14 in pool play and then downed Tri-County 25-22, 22-25, 15-10 and HLV 25-16, 25-13 in the consolation bracket.
"To be honest the whole day was a bit of a struggle," PCM head volleyball coach Sarah De Vries said. "With it being Homecoming week, the girls were tired today. Tired legs made everything harder. That being said, good things did happen and I'm thankful we ended the day winning."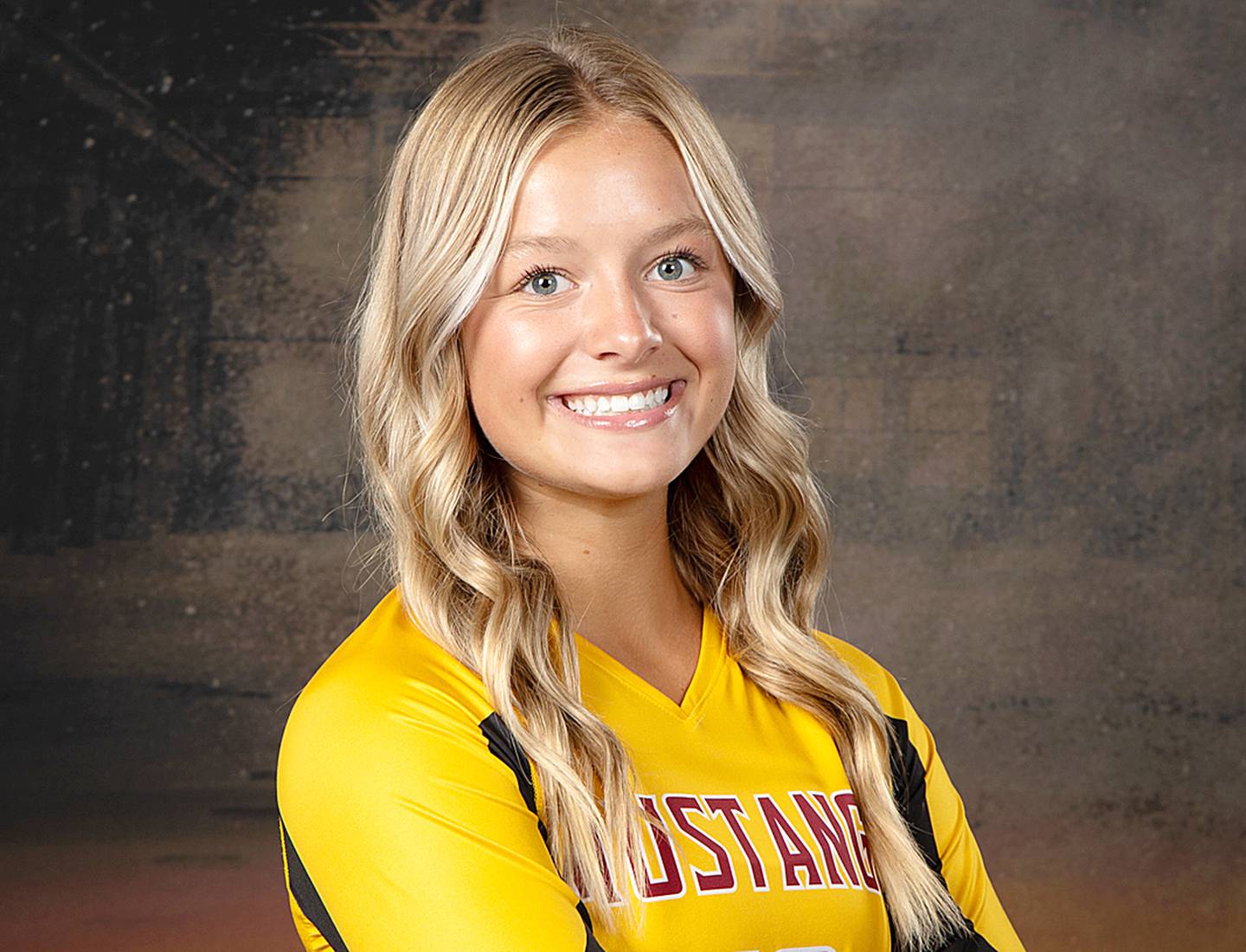 In the win over Pekin, Eliana Buswell dished out 10 assists, Rebecca De Vries put down three kills and Elle Davis, Reese Palm, Addison Steenhoek and Tori Lindsay all had two kills apiece.
Steenhoek served up nine aces and added four digs, Lindsay collected seven digs and served three aces and Lark Drake tallied three digs.
The Mustangs (10-10) were 35-of-41 in serves with 12 aces.
Myah Bainbridge led Pekin (2-11) with four assists, five kills and seven digs.
PCM fell to host North Mahaska 21-10, 21-18 and lost a close one to Lynnville-Sully 22-20, 21-19.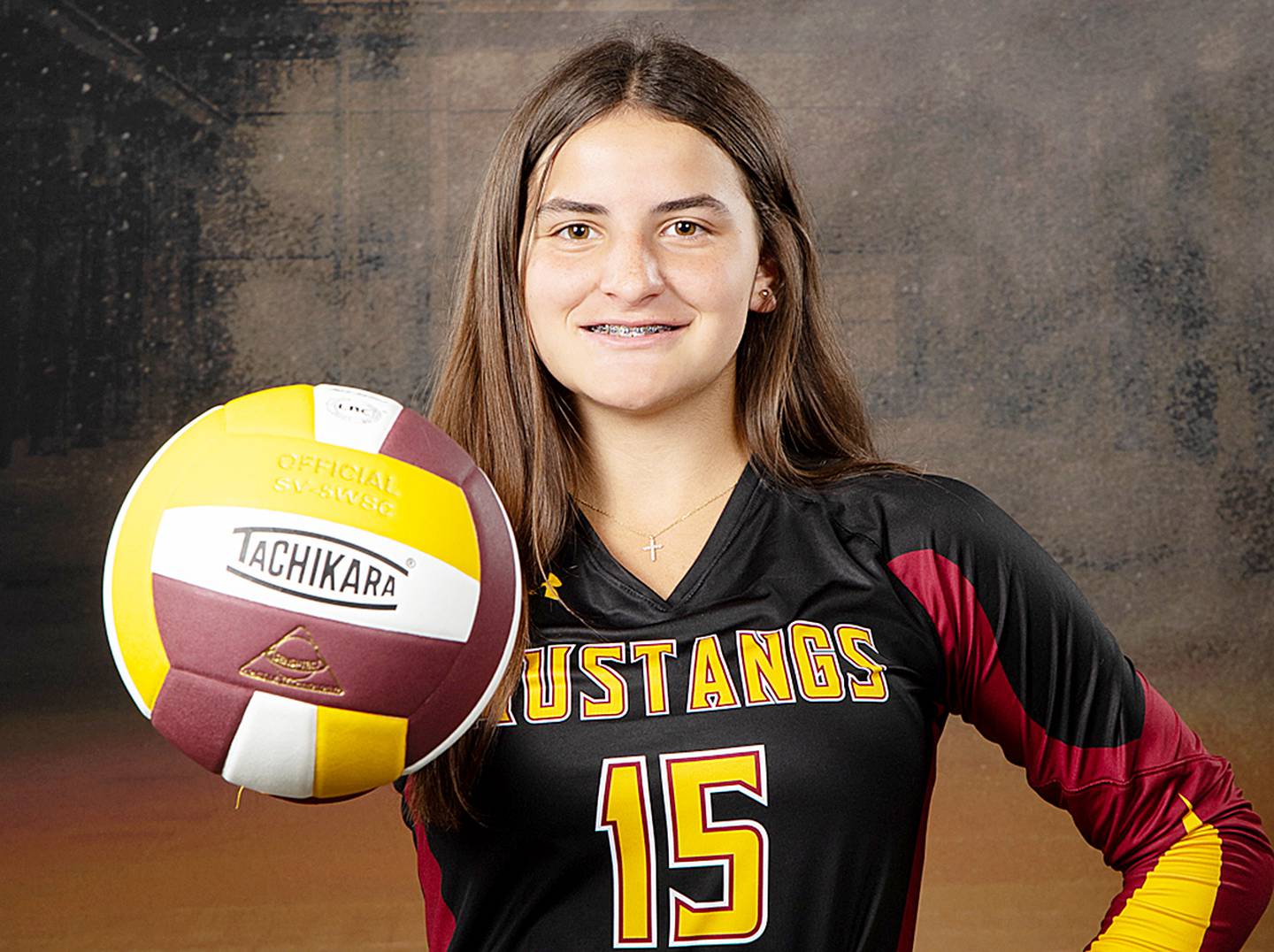 In the loss to the Warhawks, Buswell had eight assists and two digs, Lindsay collected six digs and two aces and De Vries registered two kills and two digs.
Davis had a team-high five kills, Steenhoek secured five digs and Drake collected four digs.
PCM was 24-of-29 in serves with two aces. Palm and Ella Schendel grabbed three and two digs, respectively.
North Mahaska (10-7), served 39-of-41 in serves with six aces.
Lynnville-Sully avenged a narrow loss to the Mustangs from earlier this season after serving 40-of-42 with four aces.
Lindsay led PCM in the loss with four kills, eight digs and three aces. Buswell tallied 11 assists and six digs, Steenhoek had two assists and six digs and De Vries put down five kills.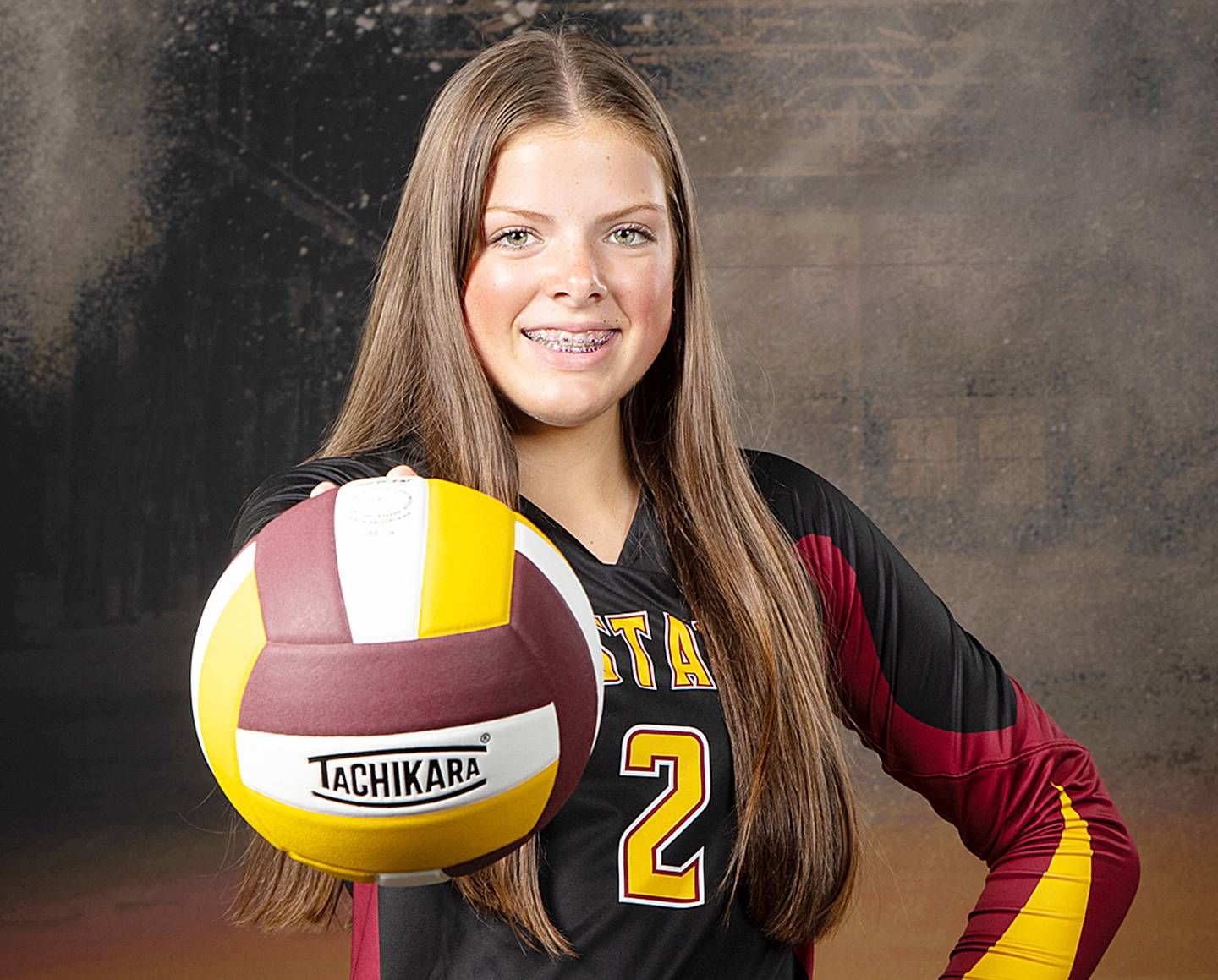 Davis added two kills and two digs, Drake finished with seven digs, Palm and Addyson Hegwood each had four digs, Schendel tallied three digs and Rylie Muck chipped in two kills.
The Mustangs missed nine serves (30-of-39) in two narrow sets and had five aces.
Aubree Arthur led the Hawks (10-3) with five kills and seven digs.
In the three-set win over Tri-County (1-14), Steenhoek led the way with two assists, two kills, 14 digs and four aces and Lindsay registered three kills, 15 digs and two aces.
Buswell tallied 16 assists, five digs and two aces, Palm had four kills, two digs and two aces and Davis chipped in two kills and three blocks.
De Vries collected a team-best nine kills and her kill efficiency was .292. Drake and Schendel collected four and three digs, respectively.
The Mustangs were 57-of-61 in serves with 11 aces.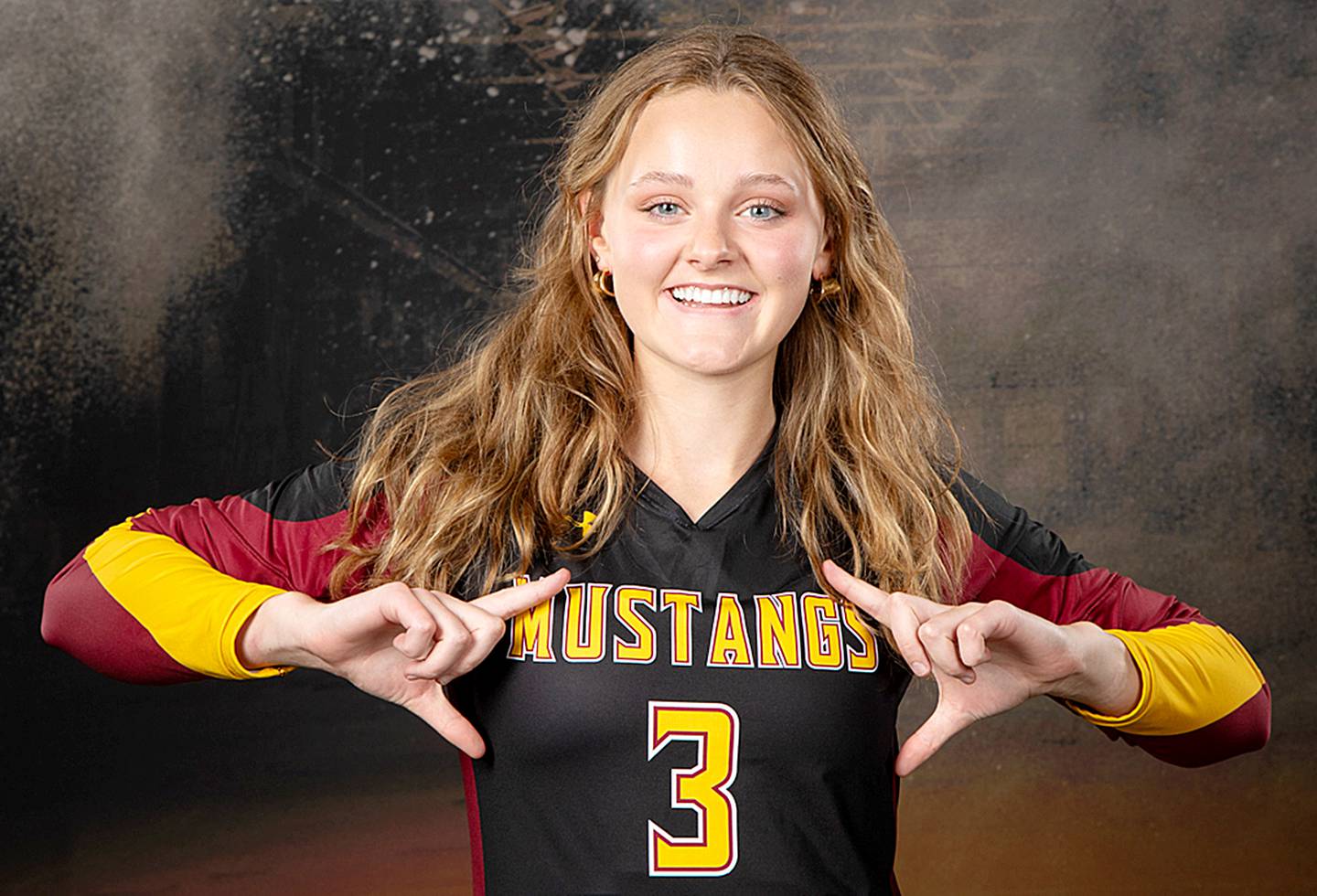 In the sweep of HLV, De Vries led the way with 12 kills and five digs. Her kill efficiency was .588.
Buswell tallied 19 assists, two digs and two aces, Drake had five digs and a career-high five aces and Steenhoek finished with six digs and two assists.
Davis tallied two kills and three blocks, Lindsay had two kills and two digs and Palm put down four kills. Hegwood added three digs.
The Mustangs were 47-of-50 with nine aces.
HLV (4-15) was 28-of-31 with two aces. Ema Roberts led the Warriors with eight kills and seven digs.