COLFAX — Colfax-Mingo's Homecoming football game was spoiled by Eddyville-Blakesburg-Fremont on Friday night.
The Rockets ran for 339 yards and outscored the Tigerhawks 12-0 in the fourth quarter during a 34-7 road win.
Neither team scored in the first and third quarters, but Colfax-Mingo was outscored 22-7 in the second of the Class 1A District 6 contest.
Cael Bracewell threw for 126 yards, including a 53-yard touchdown pass to Xavier Woods. It was Woods' only catch of the game.
Bracewell rushed for 34 yards on nine carries, Isaiah Baucom gained 42 yards on seven carries and Shane Hostetter grabbed four passes for 31 yards.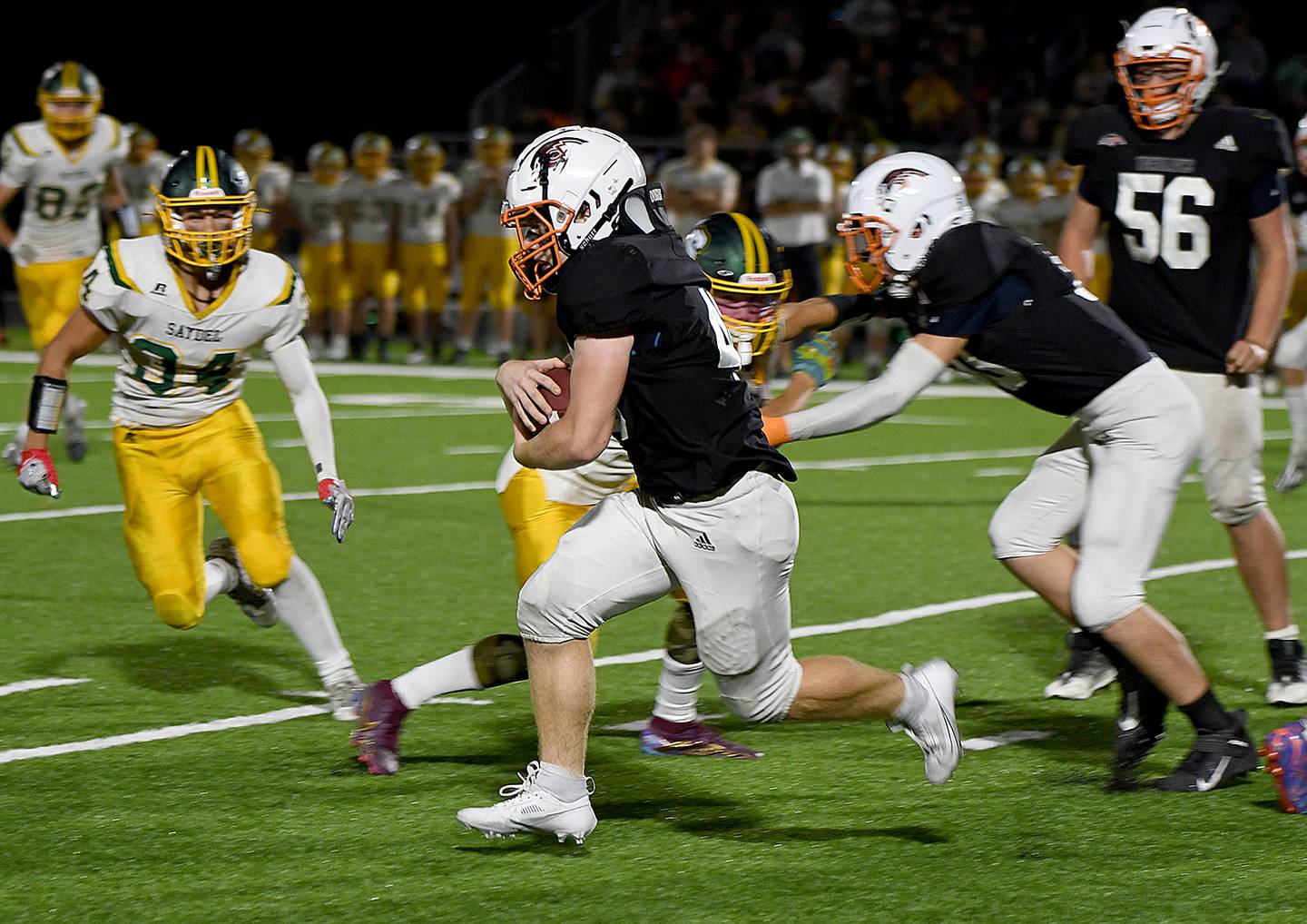 Conner Wood finished with two catches for 33 yards and Kaden Dalton had a 9-yard reception.
Donnie Baucom led the Tigerhawk defense with 9.5 tackles, one sack and 1.5 tackles for loss, while Konner Dalton registered 8.5 tackles.
Logan Exley had five tackles, Hostetter and Jermaine Cross collected 4.5 tackles and JaShawn Fleming contributed four tackles. Bracewell and Woods each finished with 3.5 tackles.
Landon Glosser led the Rockets (2-2, 1-0) with 198 rushing yards and two scores and caught a 60-yard TD pass from Russell McCrea, who added 116 rushing yards and two scores.
Colfax-Mingo fell to 1-3 on the season and 0-1 in district play.