BAXTER — For the second straight week, Baxter's football team fell behind in the first half.
But unlike last week, the Bolts failed to rally and lost for the first time this season.
Glidden-Ralston rushed for 326 yards, jumped out to a 16-6 lead, went into halftime in front 28-12 and held off the Bolts 42-32 during a Class 8-man District 9 contest on Friday night.
Perrin Sulzle threw for 168 yards and three scores and rushed for 44 yards on 10 carries. Treyton Travis hauled in 10 passes for 119 yards and three scores, too.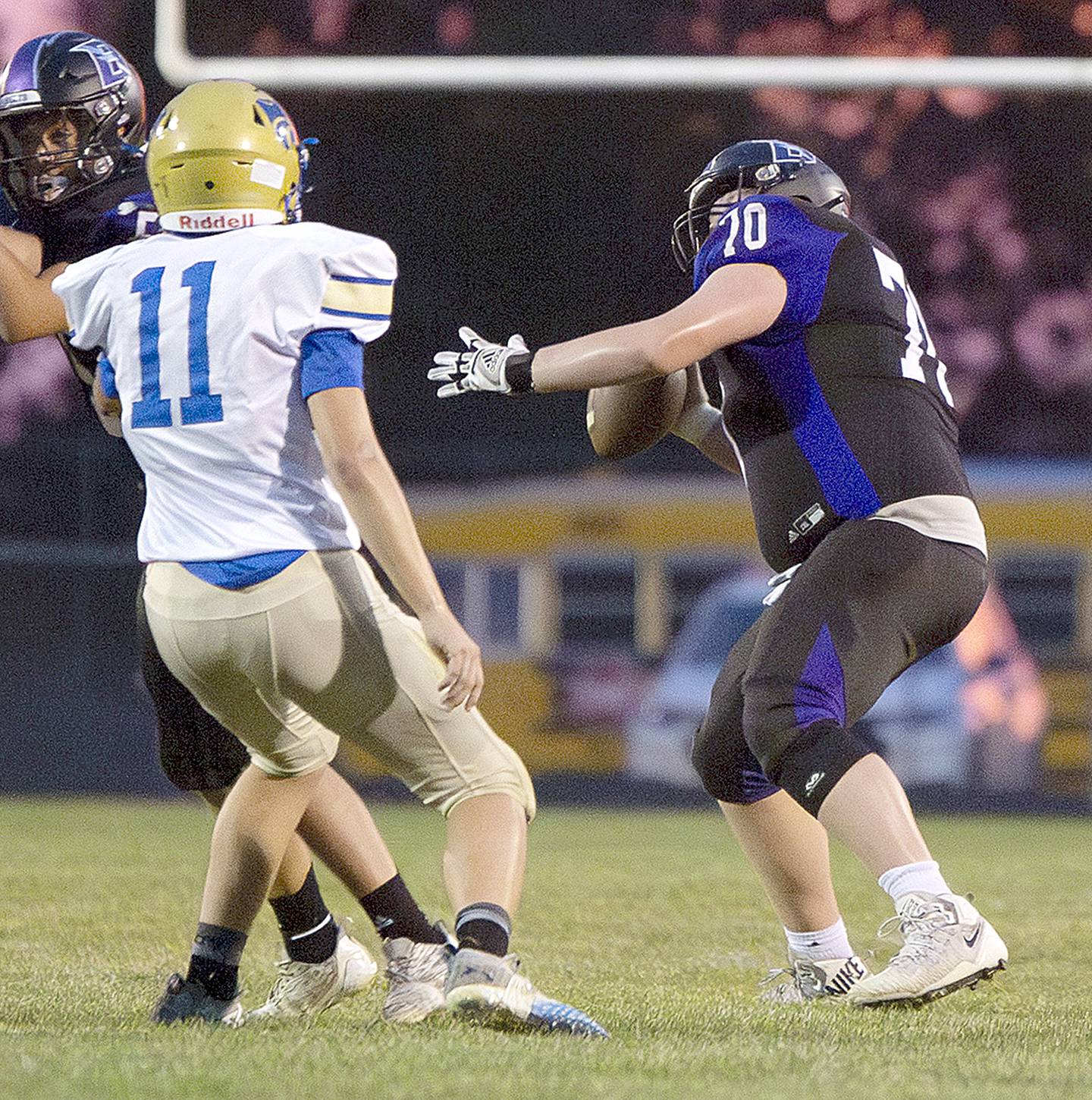 But it wasn't enough to keep the Bolts (3-1 overall, 2-1 in district play) undefeated as the Wildcats (3-1) improved to 2-0 in district play.
Carter Smith's first career touchdown pass went for 26 yards and Cainan Travis finished with 49 yards and a TD on five catches and gained 24 yards on six carries.
Stadan Vansice had a 12-yard catch and Cade Robinson gained 14 yards on five catches and 10 yards on three carries.
Vansice led the Bolts' defense with a career-high 14.5 tackles and three tackles for loss. Treyton Travis had 10 tackles, Aiden McFadden registered 8.5 tackles and Cainan Travis collected 7.5 tackles.
Jack Anderson finished with 6.5 tackles, Smith tallied four tackles and Eli Dee snagged an interception.
Colby Wallace rushed for 118 yards and two scores and threw for 34 yards and another TD for the Wildcats.
Emmett Snyder tallied 140 rushing yards and two scores, grabbed two passes for 34 yards and a TD and had 9.5 tackles.
Alex Daniel added 68 yards and a touchdown on his eight carries and Lucas Christian had a team-high 10.5 tackles.