ZEARING — Zoey Gliem, Matt Richardson and Max Handorf all finished in the top five of their respective races during the Colo-NESCO Cross Country Invitational on Thursday.
Only the Baxter boys had a full team due to Homecoming activities, but Gliem finished second in the girls' 5K race.
Richardson and Handorf were 3-4 in the boys' race and that helped the Bolts place third as a team.
Ankeny Christian Academy won the team title with 27 points, while South Hamilton (50) was seven points better than Baxter (57) in second.
The rest of the five-team field included host Colo-NESCO (111) and Meskwaki Settlement School (121).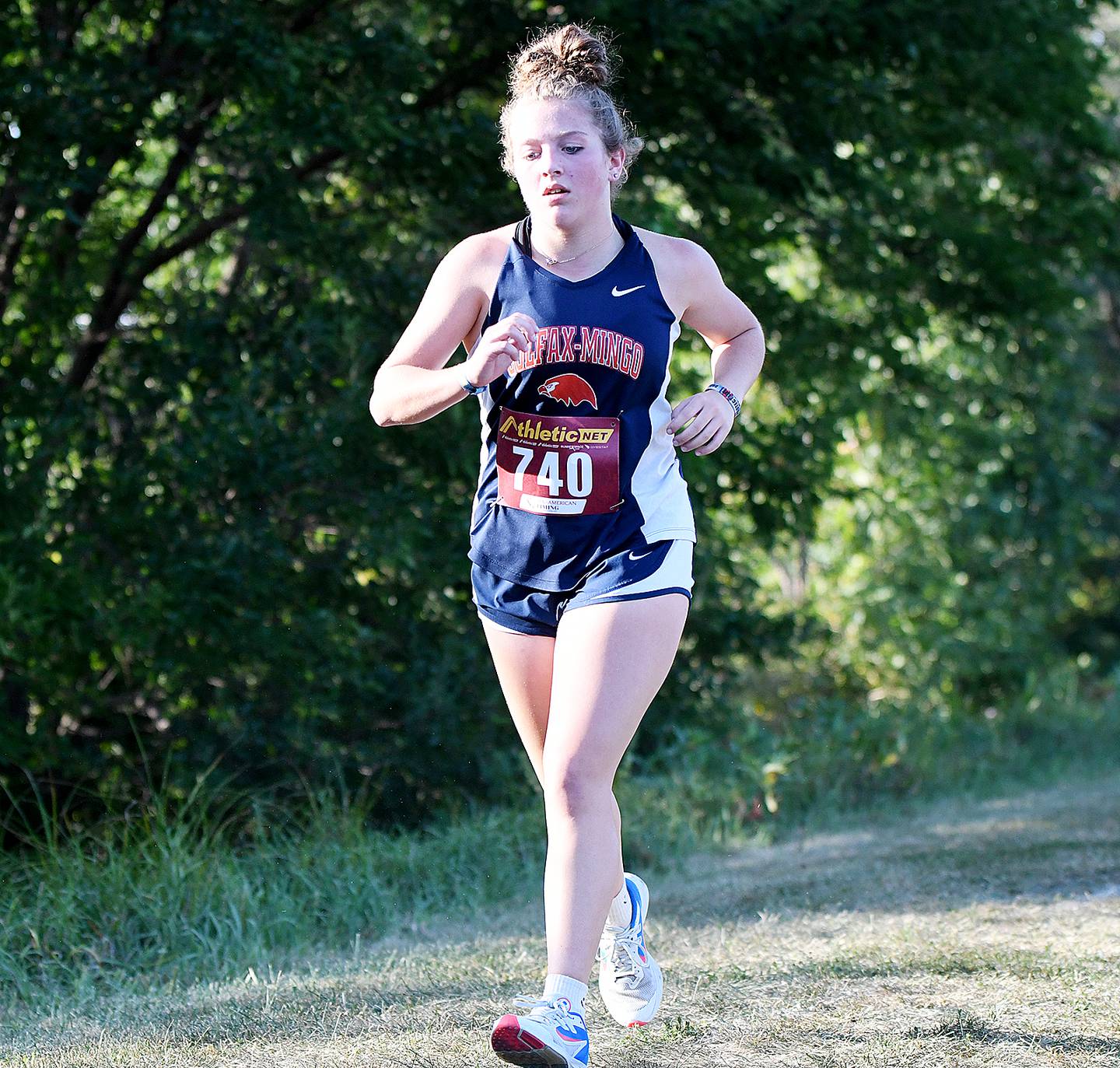 Ankeny Christian Academy placed six runners in the top 11 positions. Alex Davis won the race in 17 minutes, 54.79 seconds and his teammate, Daniel Schoening, was the runner-up 18:01.15.
Richardson's third-place finish was clocked in 18:04.14 and Handorf was fourth in 18:27.93.
Maddox Peters (20:33.88), Logan Rainsbarger (21:34.08) and Logan Jones (21:39.08) were the final scoring runners in 14th, 19th and 20th, respectively.
Dakota Parker (22:47.84) and Austin England (31:40.52) were non-scoring runners in 29th and 51st, respectively.
The Colfax-Mingo boys had only four runners. Owen Ament led the way in 23rd with a time of 22:01.98.
John McGill (22:09.98), Austin Lane (22:46.72) and Asher Knutson (32:15.86) finished 25th, 28th and 52nd, respectively.
On the girls' side, South Hamilton won the title with 33 points and North Tama (40) and Ankeny Christian Academy (50) completed the three-team field.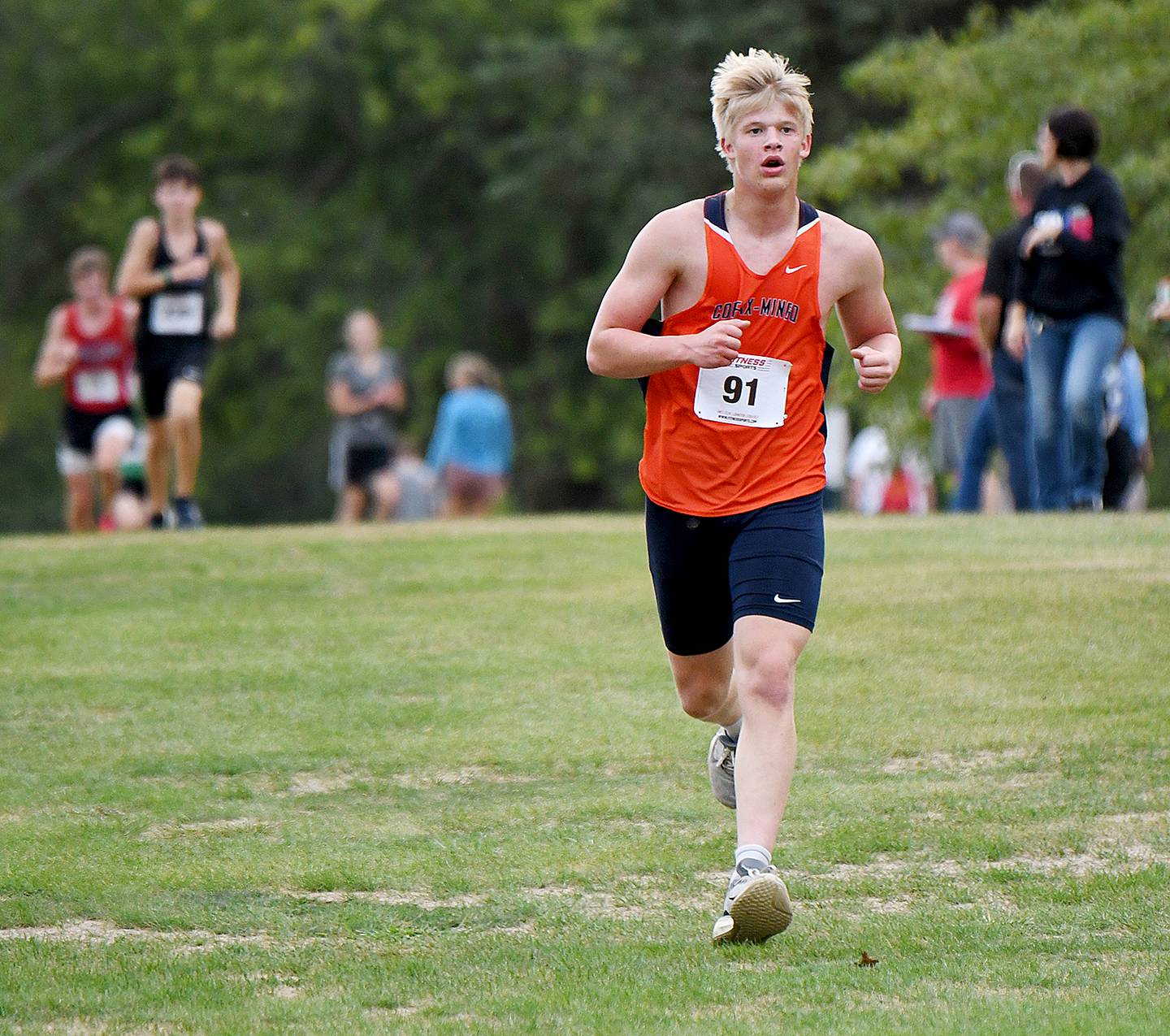 Gliem's runner-up time was clocked in 23:33.64. Colo-NESCO's Elizabeth Erickson won the girls' 5K race in 22:33.83.
The other two Bolts were Regan Russell (28:51.38) in 22nd and Lauren McKibbin (30:31.04) in 31st.
Colfax-Mingo's foursome included Devan Chadwick (27:14.79) in 14th and Rachael Uecker (27:51.96) in 17th.
The other two runners were Bianca Lane (29:31.81) in 25th and Lilyan Hadsall (29:36.4) in 27th.