SULLY — Not even a bad loss in the opening set could keep Lynnville-Sully's Aubree Arthur from thinking her team wasn't still going to win. She knew her team would find a way.
Colfax-Mingo came out red-hot in the first game and then led the match 2-1, but the Hawks rallied in the final two sets and dispatched the Tigerhawks 11-25, 25-13, 26-28, 25-13, 15-13 during a South Iowa Cedar League home match.
"I thought we were going to come back. I knew the team could do it," Arthur said. "That one felt good, We won it as a team and I feel like we came together more at the end."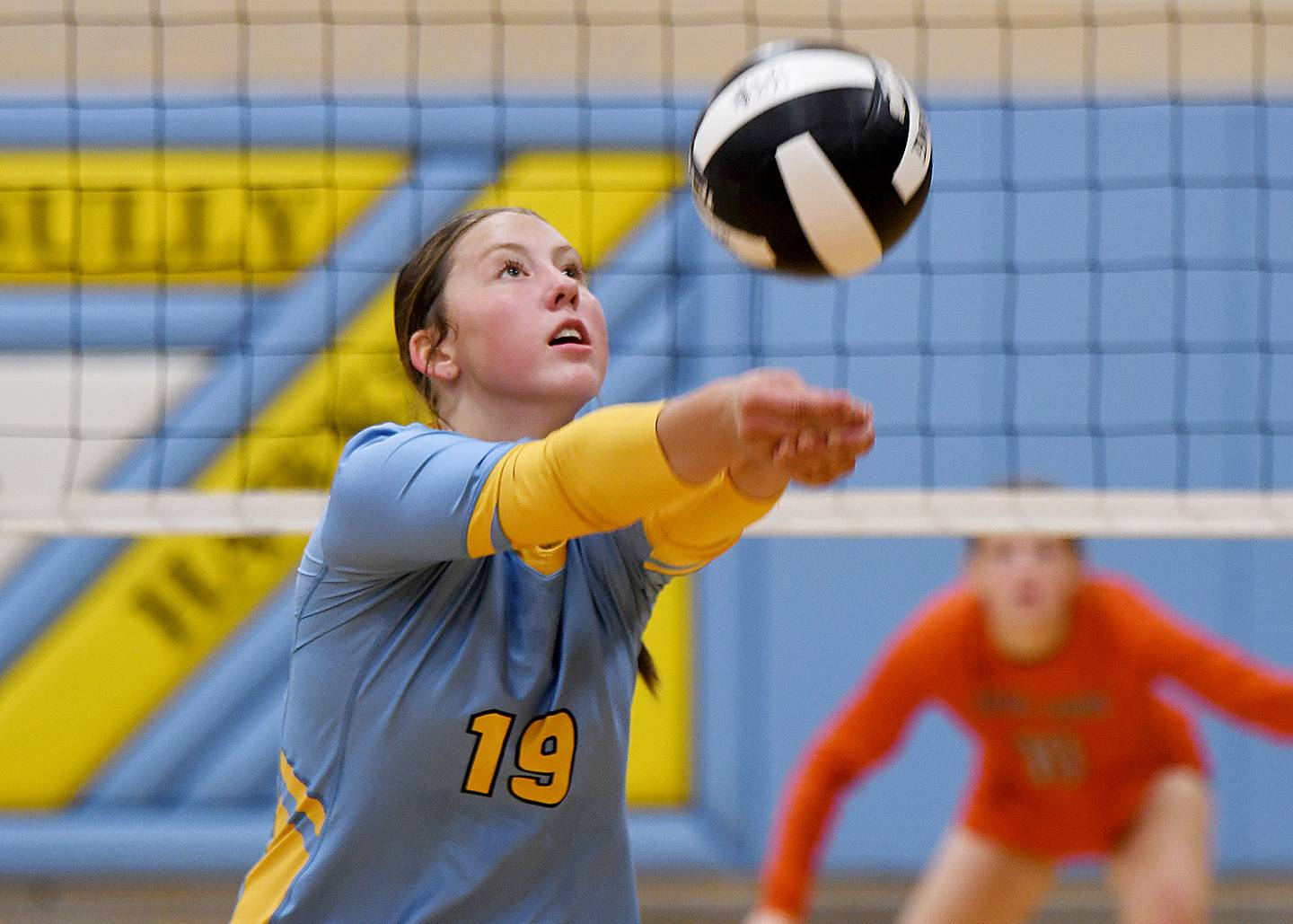 For Colfax-Mingo, it was the second straight five-set loss in conference play. This one was different than the loss to Montezuma last week.
"I thought we got too comfortable against Montezuma and too excited on the fourth point of the set," C-M head volleyball coach Michelle Grant said. "We just didn't have the energy left to finish. I didn't think we had it tonight. When they got on runs and were hitting and attacking, we were just not playing very good defense."
The Tigerhawks opened the night with a 6-0 start in set one. Britney Keeney and Trinity Smith both had kills during that stretch and then a Keeney block and another Smith kill pushed the lead to 8-3.
Smith blasted another kill to extend the lead to 11-5. On that play, C-M kept the ball alive with some key digs before eventually putting it away on the other end.
The Tigerhawks (2-5 overall, 0-2 in the SICL) used two runs of 6-0 and two runs of 4-0 to pull away for the easy win.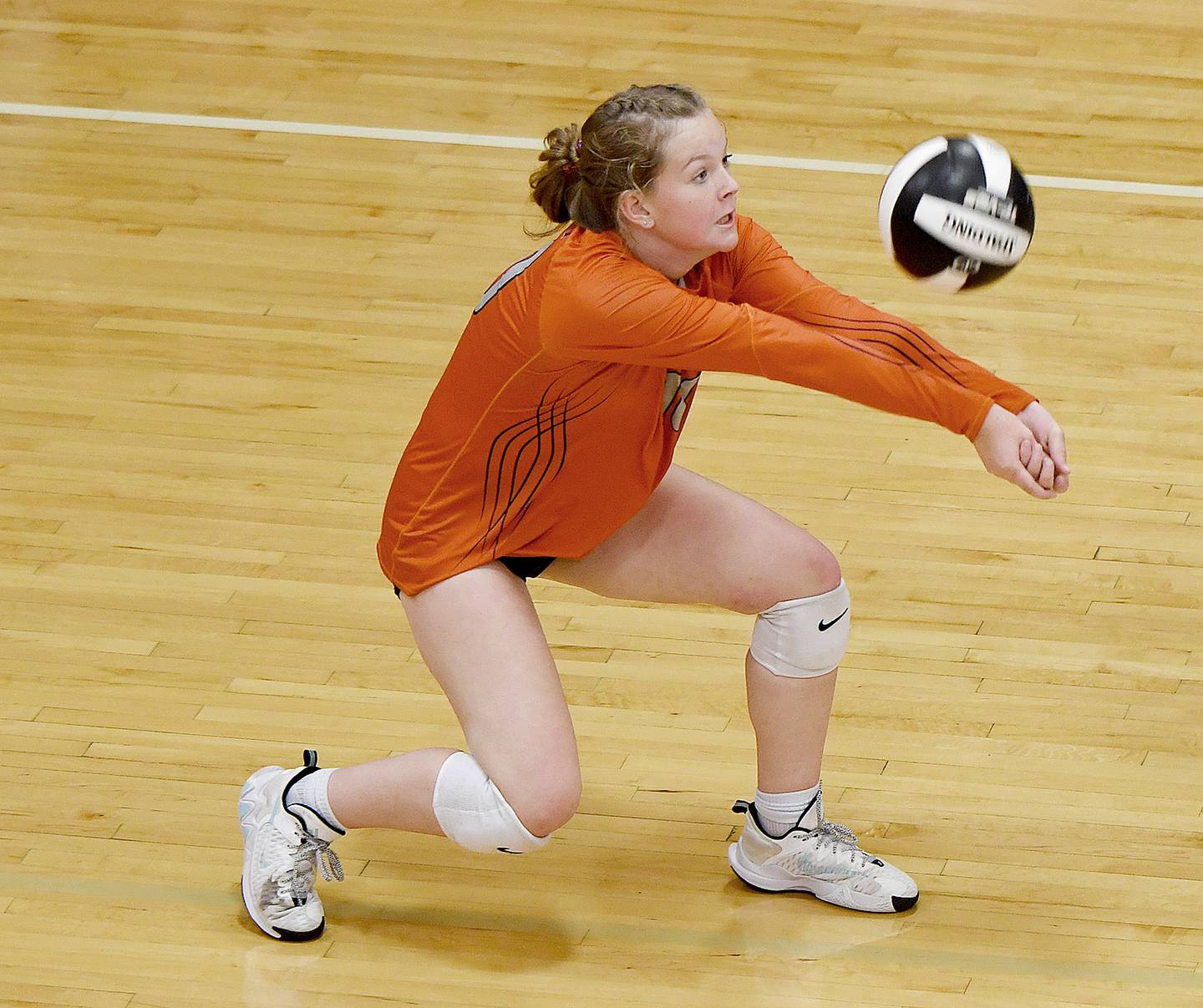 It wasn't the first time the Hawks started a match slow this fall.
"That first set was awful. We needed to forget that one," Lynnville-Sully head volleyball coach Kyra Smith said. "I tried some subbing. I let them know right away that we have plenty of people on the bench who want to play. If you don't want to show up, we'll put someone else in."
The second set was the exact opposite. L-S used a fast start to go up 9-2 and then a 9-0 run made it 18-3. That stretch featured a pair of kills from Paige James and Arthur and an ace from Alexy Conover. Colfax-Mingo never got closer than 12 the rest of the way.
"It was a rough start. We just weren't clicking," Arthur said. "That's not us. That's not our volleyball. We just moved on to the next game."
The third set was the most competitive. The Hawks (6-2, 2-0) used a 5-0 run to grab a lead and then Majesta Vos pushed it to 9-5 with her second kill of the set.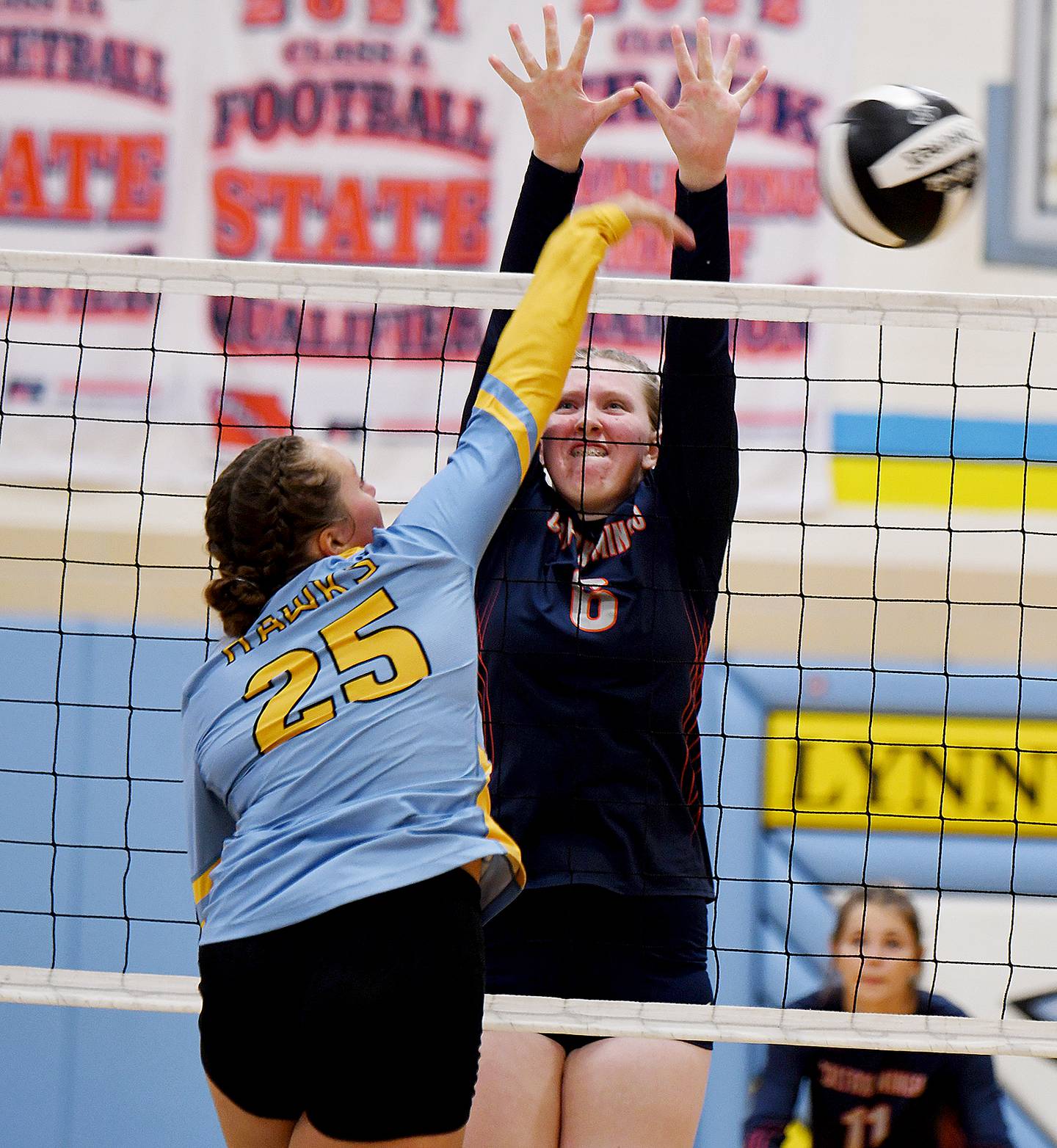 Colfax-Mingo though rallied to tie it at 10-all and then a Charlotte Donahue ace put the Tigerhawks back in front.
The set also was tied at 12, 13, 14, 15, 16 and 17 before C-M used a 5-0 run to go up 22-17. That stretch included two kills from Trinity Smith and two aces by Madison Stackhouse.
"Our passing needs to get shored up," Grant said. "I was less afraid to sub tonight. I was just looking for answers and to stop the game for a second."
The Hawks rallied with four in a row. Vos put down a kill to close the gap and then a block later followed by a kill by James drew the home team back even at 23-all.
It stayed tied at 24, 25 and 26 before C-M scored the final two points to claim the win. One of those points came on a Keeney kill. She had maybe the best match of her career with seven kills, six blocks and two assists.
"She was incredible blocking the ball," Grant said.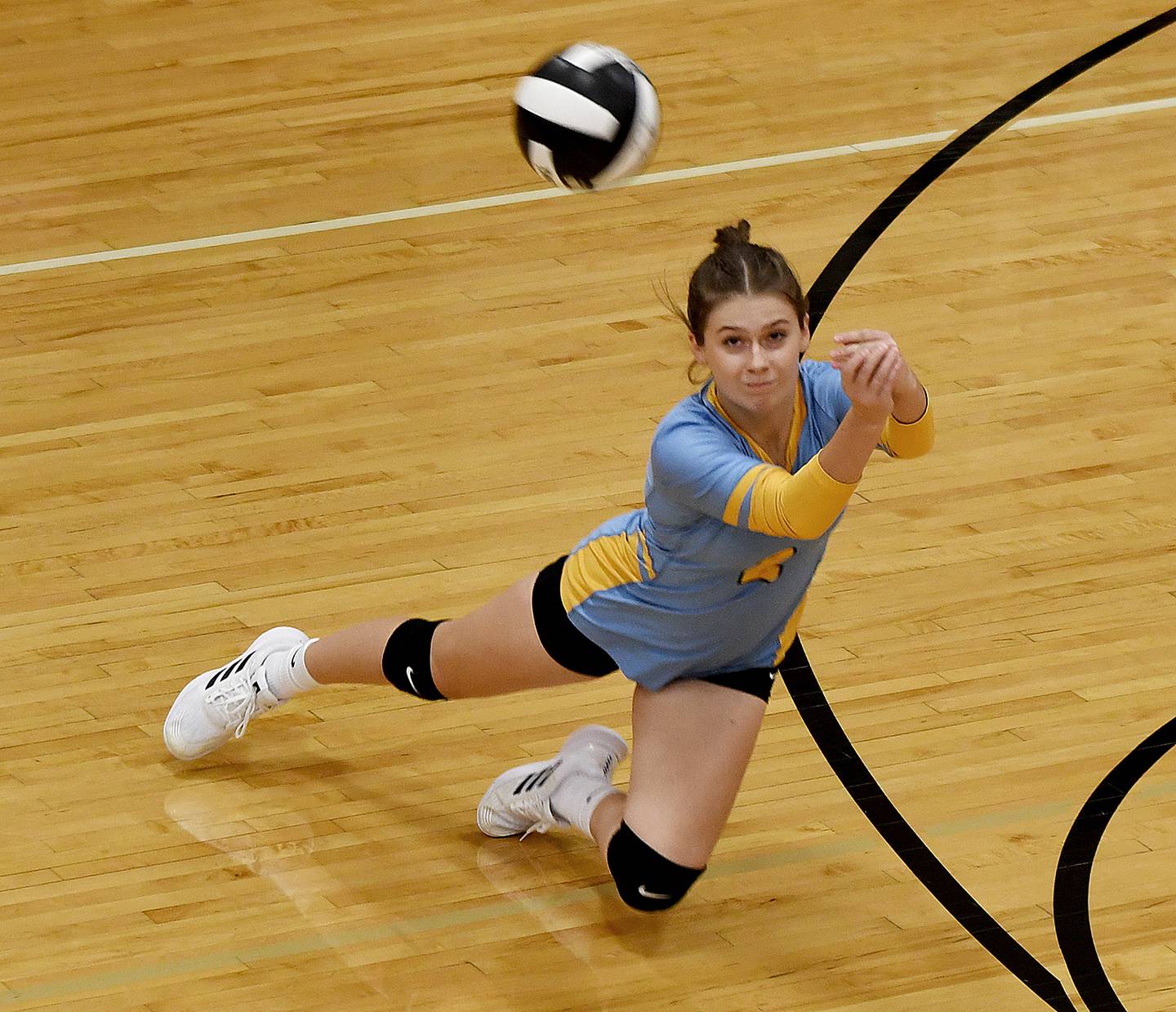 Another blowout in the fourth set forced a fifth and final game. It was close early before L-S used a 5-0 run to grab the lead for good.
Leading 12-10, the Hawks scored five in a row again to put things away. Then Arthur blasted four kills down the stretch to send the match to a winner-take-all frame.
"We just wanted to put everything in play," Arthur said. "Whether we hit it hard or soft, just make sure the ball stays in."
The Tigerhawks scored the first three points of the fifth set. Keeney's kill made it 3-0 and her block put the visitors in front 4-1.
But Vos recorded a block and had back-to-back kills to slide the Hawks in front 7-6.
The back-and-forth set moved back to C-M following a kill by Katelyn Steenhoek and consecutive aces by Donahue.
Trailing 11-8, L-S rallied thanks in part to two kills from Conover, a block from James and a Tigerhawk net violation.
The Hawks scored three points in the final set on tip kills.
"They were finding the hole. I don't want them to tip the ball just to tip the ball," Coach Smith said. "We don't have time for that.
"I just told them to take it one point at a time. We were up and down in all the games so it's important to just play each point."
Arthur and Elise Alberts both finished with double-doubles. Arthur collected 10 kills and 13 digs and Alberts added 32 assists and 11 digs.
Vos finished with 10 kills, five digs and three blocks, James chipped in nine kills and six digs and Conover put down seven kills and had six digs.
Alaina Roberts registered three assists, eight digs and three aces, Carsyn McFarland finished with 25 digs and Morgan Jones had two digs.
The Hawks were 76-of-83 in serves with four aces. But it was the depth along the front row that keyed the victory. They had a 40-31 advantage in kills.
"That's going to help us. We need to figure out who to set when," Coach Smith said. "If someone is having an off night or an off set, we can't be setting them the whole time."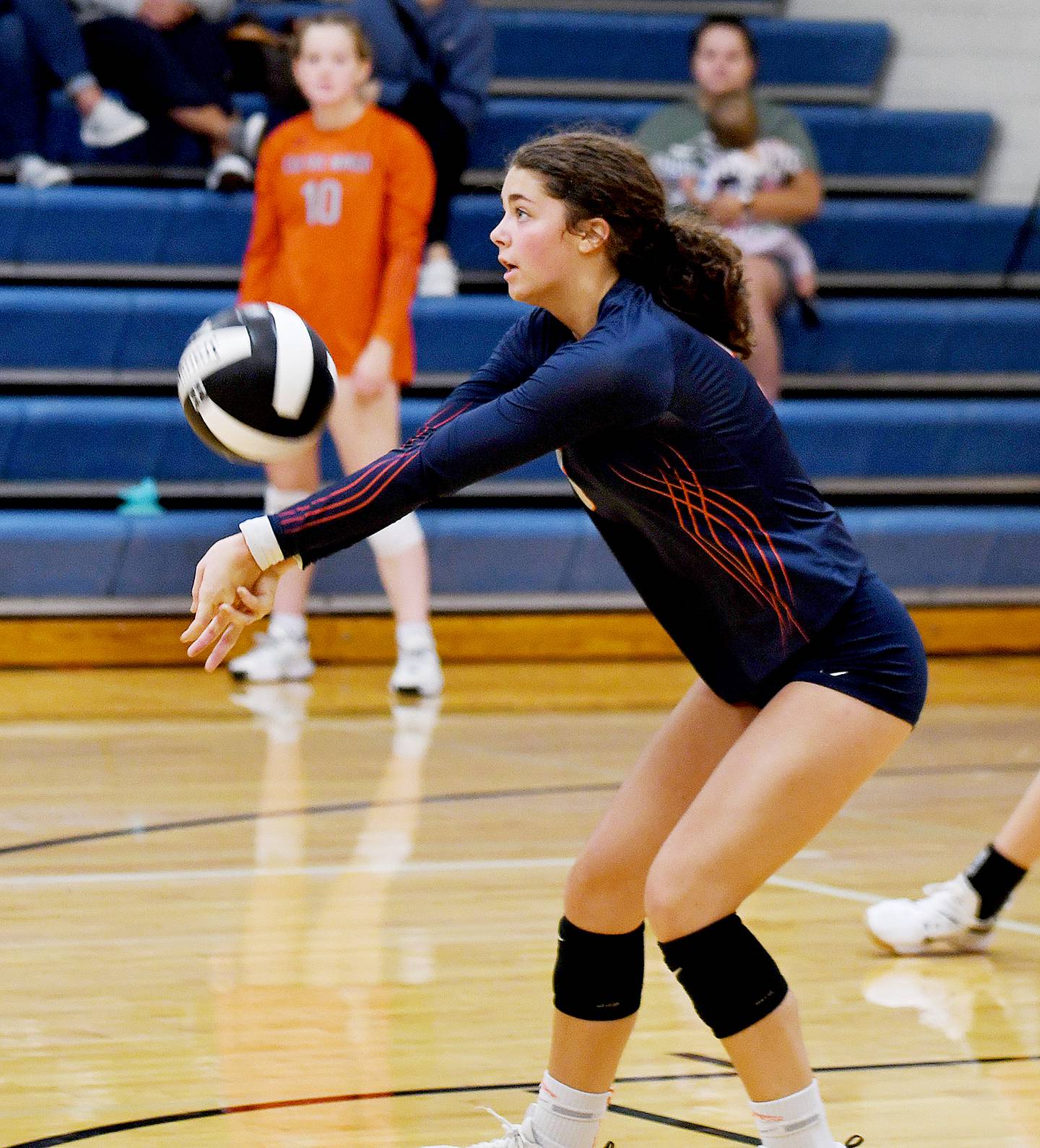 Stackhouse finished with 23 assists, two kills, 10 digs, two blocks and four aces to lead the Tigerhawks, while Trinity Smith tallied 12 kills, 27 digs and two assists.
Donahue registered 22 digs, two assists and two kills, Steenhoek added three kills, six digs and four aces and Addie Schroeder collected 21 digs and five kills.
Kaylee Collins tallied seven digs and Cadence Linn chipped in two digs.
Colfax-Mingo stayed in the match in part because of impressive serving. The Tigerhawks finished 90-of-93 with 12 aces. Stackhouse served 17-of-17, Trinity Smith was 13-of-13, Donahue finished 17-of-18 and Steenhoek was 27-of-28.
"Madison's ball just dies all over the place," Grant said. "If they toss the ball with the valve on top and can serve it with the valve still on top, it causes the ball to just drop. Madison and Katelyn do it every now and then."
Notes: For the first time this season, Schroeder competed in C-M's cross country meet in Pleasantville and then drove to Sully to join her volleyball teammates for the SICL matchup with the Hawks. … Trinity Smith had a strong first set for C-M, but Coach Smith made a few adjustments in the other four sets. "We either tried to aim at her to make her take the first pass or we tried to throw off the setter so she couldn't get a clean set," Coach Smith said. "That helped us a little bit after the first set." … Grant said Trinity Smith sometimes just tries to do too much. "She played well mostly, but she was incredible in the first set," Grant said. "When our passing is bad, our hitting is not good and that's when she maybe tries to do too much."