PLEASANTVILLE — Coby DeRaad finished in the top 10 and several PCM male harriers set career-best and season-best times at the Pleasantville Cross Country Invitational on Monday.
The Mustangs scored the top area team finish in fourth, while Lynnville-Sully placed eighth and Colfax-Mingo took 13th in the 14-team field.
"The boys are really starting to run some great times," PCM head boys cross country coach Eric Karr said. "The newbies are quickly figuring things out, and the veterans are dropping time, too."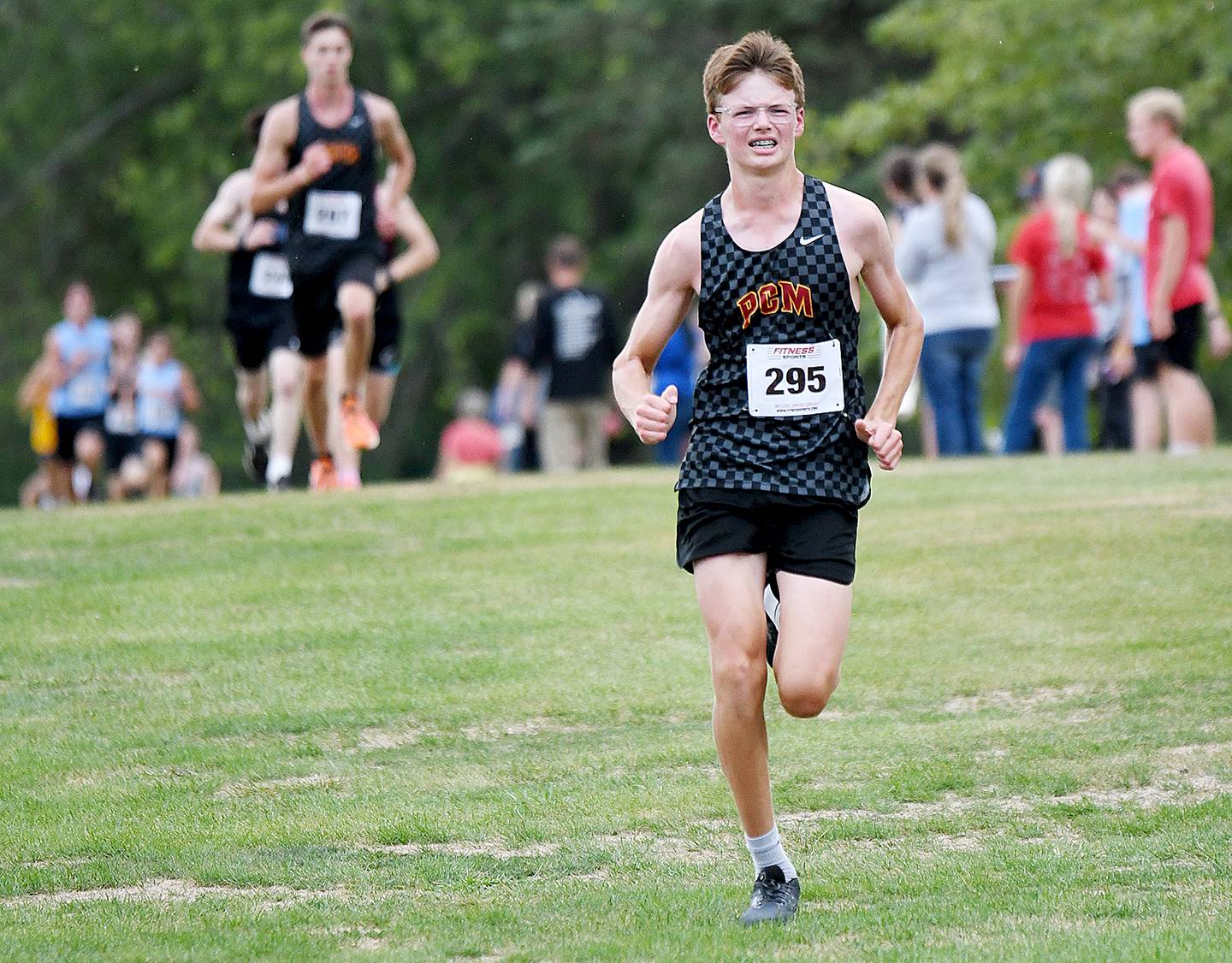 DeRaad set a career-best time at this 5K course last year. He was more than a minute faster than that on Monday. He placed eighth overall with a career-best time of 17 minutes, 20.4 seconds.
PCM had the four best area times. Joe Shaver placed 24th in a career-best 18:40.2, Charlie Ford finished 26th in a career-best 18:49.6 and Leighton McClure took 27th in a career-best 18:53.8.
Kolby Clark was the other scoring runner in 38th and he finished in a career-best time of 19:15.2.
Gabe Nessa and Jacob Buys were non-scoring runners in 64th and 101st, respectively. Nessa finished in a career-best time of 20:29.1 and Buys turned in a personal-best time of 23:33.6.
"The boys are a vastly improved team, and it showed at Pleasantville," Karr said. "Jacob Buys dropped a ton of time. Charlie and Leighton ran really well and don't always get a lot of credit."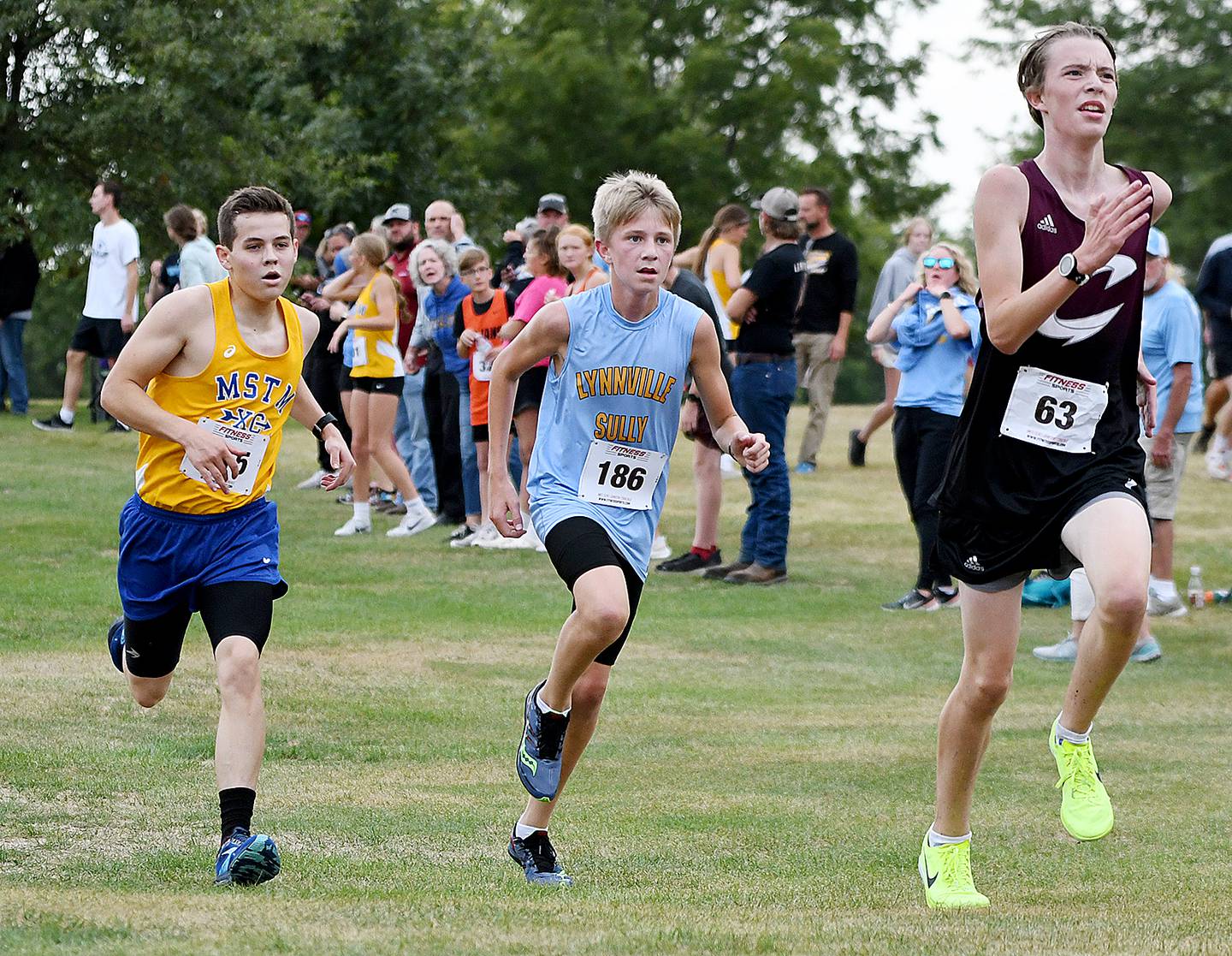 Class 1A No. 8 Martensdale-St. Marys won the team title with 47 points. Interstate 35 was second with 85 and Grand View Christian scored 97 in third.
The rest of the top five were PCM (110) and Clarke (121) and the 14-team field also featured Wayne (146), Montezuma (191), Lynnville-Sully (207), Central Decatur (273), Southeast Warren (279), Saydel (281), Chariton JV (289), Colfax-Mingo (319) and Mount Ayr (358).
"Pleasantville Golf Course has subtle elevation changes but has been a fast course," Lynnville-Sully head cross country coach Darin Arkema said. "Unfortunately, I know for a fact that it is short of the 5K distance, which I wish they could get changed so we had a more accurate idea of how other meets/times would compare."
Hendrick Lowry, Lynnville-Sully's top runner, faced some adversity on the course as he dealt with a side ache midway through the race.
He ran up front for a while but settled for a non-scoring finish of 75th. His time was 21:10.7.
"It seemed like he was dealing with more than just a side ache that had him off the side of the course for a few minutes," Coach Arkema said. "I had him slowly walking on the course with me and trying to get rid of whatever he was experiencing. After a few more minutes he got himself back to jogging and continued the race.
"As we already talked about at the end of the meet, it's going to have to be something he just shakes off and moves on from."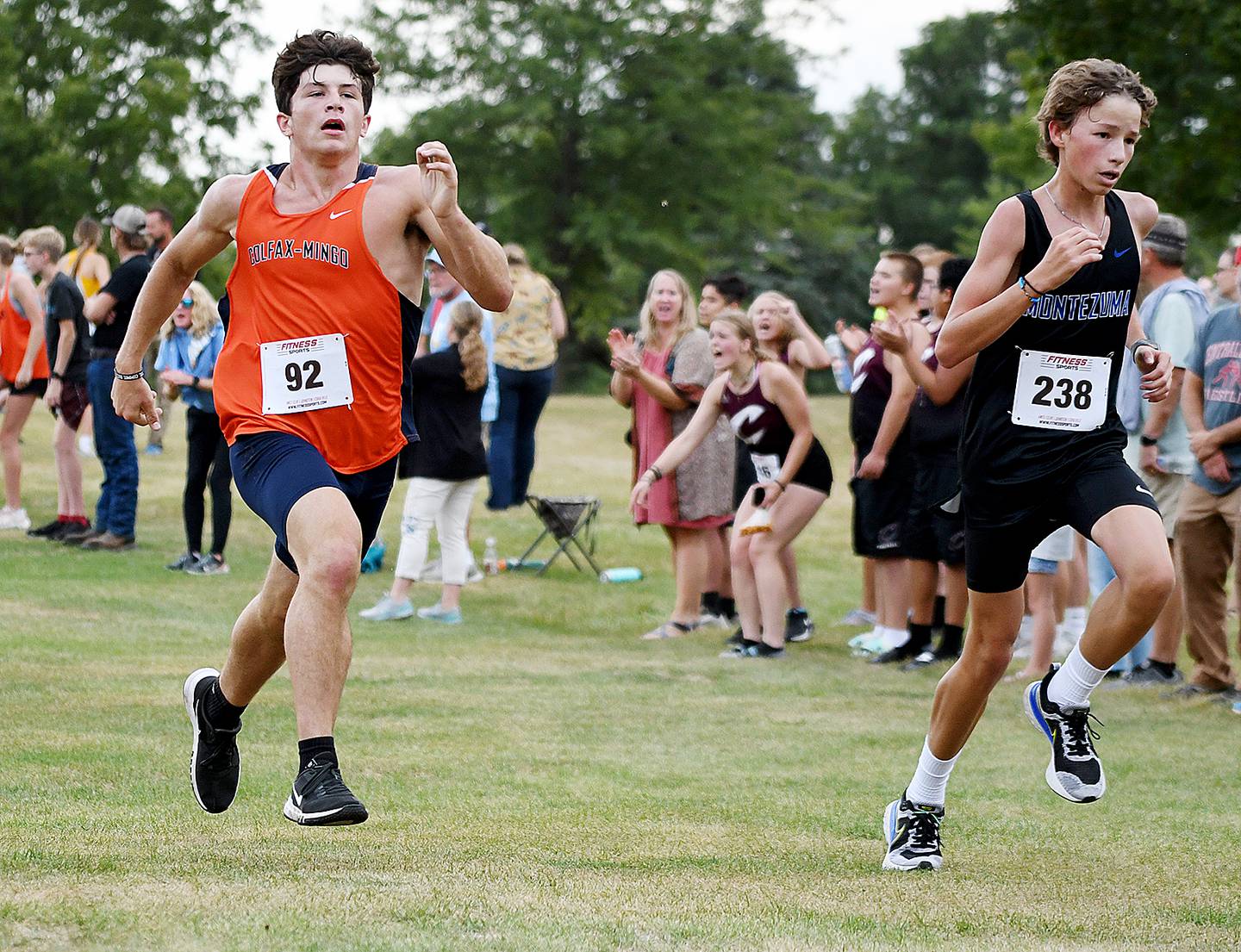 Colton Alberts led the Hawks for the first time this season. He finished 32nd in a career-best time of 19:06.4.
Keegan Schnell, Ethan Dunsbergen, Blake Wilmesmeier and Evan Arkema were the other scoring runners.
Schnell was 33rd in a career-best 19:09.1, Dunsbergen finished 41st in a career-best 19:21.1 and Wilmesmeier came in 49th in a career-best 19:35.7.
Evan Arkema placed 73rd in a career-best 20:47.7. The other non-scoring varsity runner was Jordan Dunsbergen (career-best 21:34) in 79th. Will Conover also competed and finished 109th in 26:14.8.
"Colton and Keegan again pushed and challenged each other to be uncomfortable and kept moving up to catch opponents," Coach Arkema said.
Colfax-Mingo's top finisher was Xavier Woods, and he placed 47th in a career-best 19:25.6.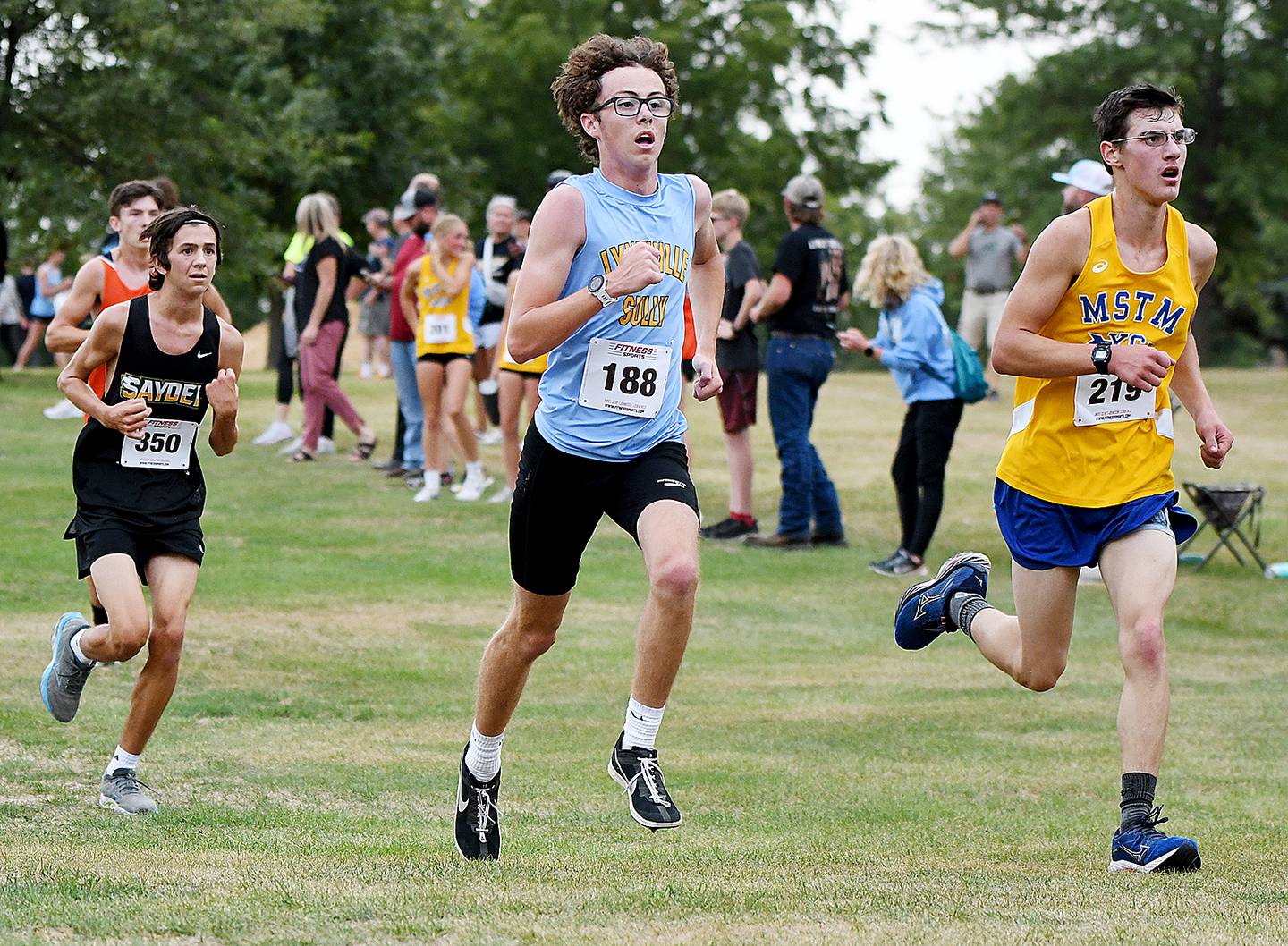 The rest of the Tigerhawks' lineup featured Owen Ament, John McGill, Austin Lane and Asher Knutson.
Ament was 61st in a career-best 20:25.9, McGill finished 68th in a career-best 20:44.1 and Lane was 82nd in a career-best 21:56.3. Asher Knutson ended up 115th in 26:41.8.
Interstate 35′s Austin Vander Werf won the boys' race in 15:45.6 and Martensdale-St. Marys' Christian Choate was the runner-up in 16:24.7.