PELLA — Baxter freshman Max Handorf needed just two high school meets to eclipse the 18-minute mark and his performance on Saturday helped the Bolts' boys cross country team to a third-place team finish at the Pella Dutch Cross Country Invitational at Central College.
Class 1A No. 25 Matt Richardson led Baxter with a third-place finish, Handorf ended up sixth and Lynnville-Sully's Hendrick Lowry capped the area harriers' top-10 performers in eighth.
"The boys picked up right where they left off from earlier in the week," Lynnville-Sully head cross country coach Darin Arkema said. "Hendrick was 18 seconds faster than a year ago to make the top 10. Overall, another great meet for our team and steps in the right direction."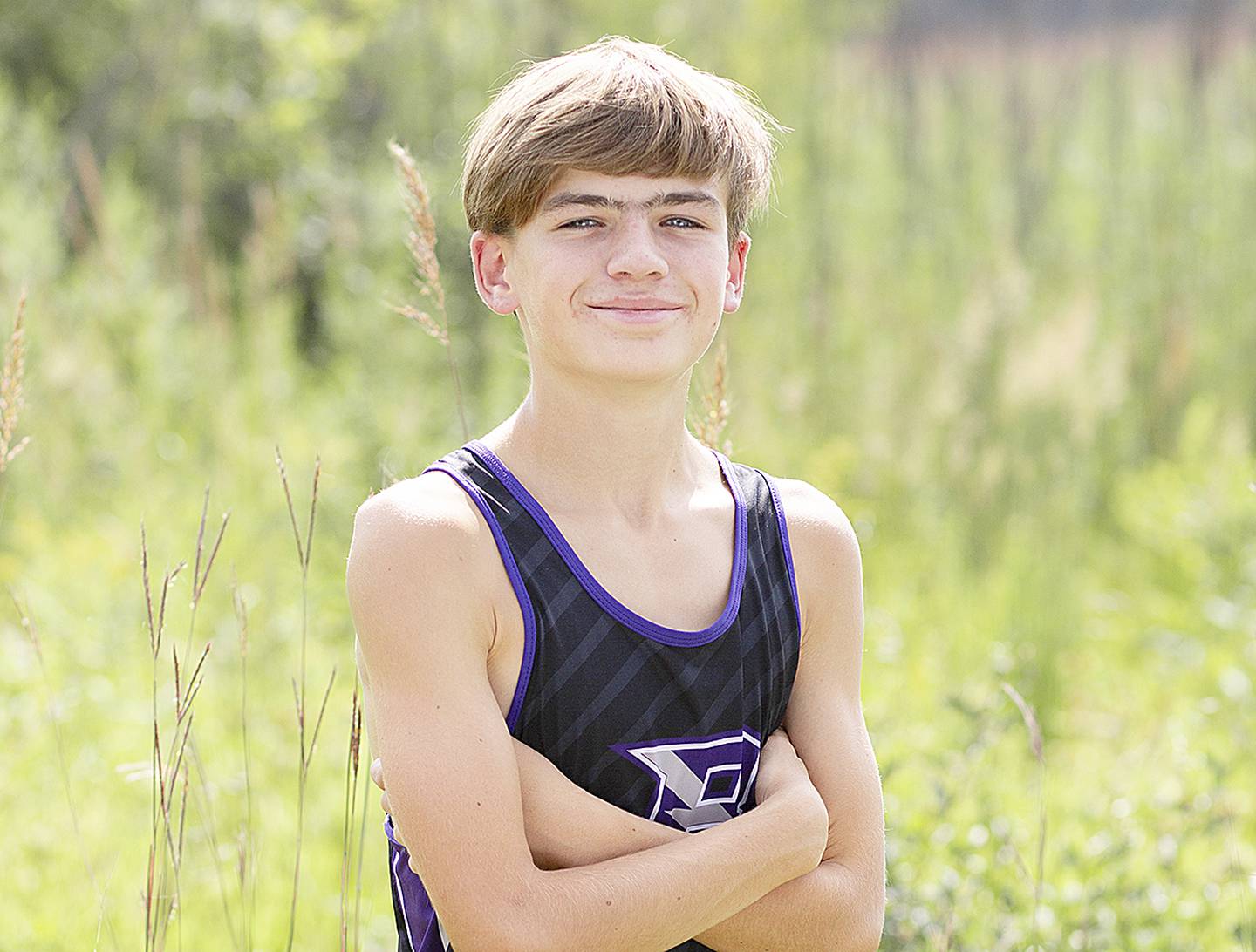 Class 2A No. 7 Mid-Prairie won the small-school team title with 29 points. It placed all seven varsity runners in the first 15 positions.
Class 2A No. 14 Pella Christian was next with 45 points as the Eagles' top five runners finished 4-7-10-11-13.
Baxter scored 89 points in third, Lynnville-Sully placed fourth with 98 points and Collins-Maxwell (126) and Eddyville-Blakesburg-Fremont (151) completed the six-team field.
Mid-Prairie grabbed the top two spots. Class 2A No. 13 Emmett Swartzentruber won the boys' 5K race in 16 minutes, 53.3 seconds and Jayse Yoder was the runner-up in 17:37.7.
Richardson's third-place finish was clocked in 17:39.7. Handorf hit the finish line in 17:57.
The rest of the Bolts' scoring runners included Maddox Peters (20:56.5) in 28th, Logan Rainsbarger (21:03.5) in 30th and Logan Jones (21:24.6) in 35th.
Hudson Bethards (29:29.9) was a non-scoring runner in 59th.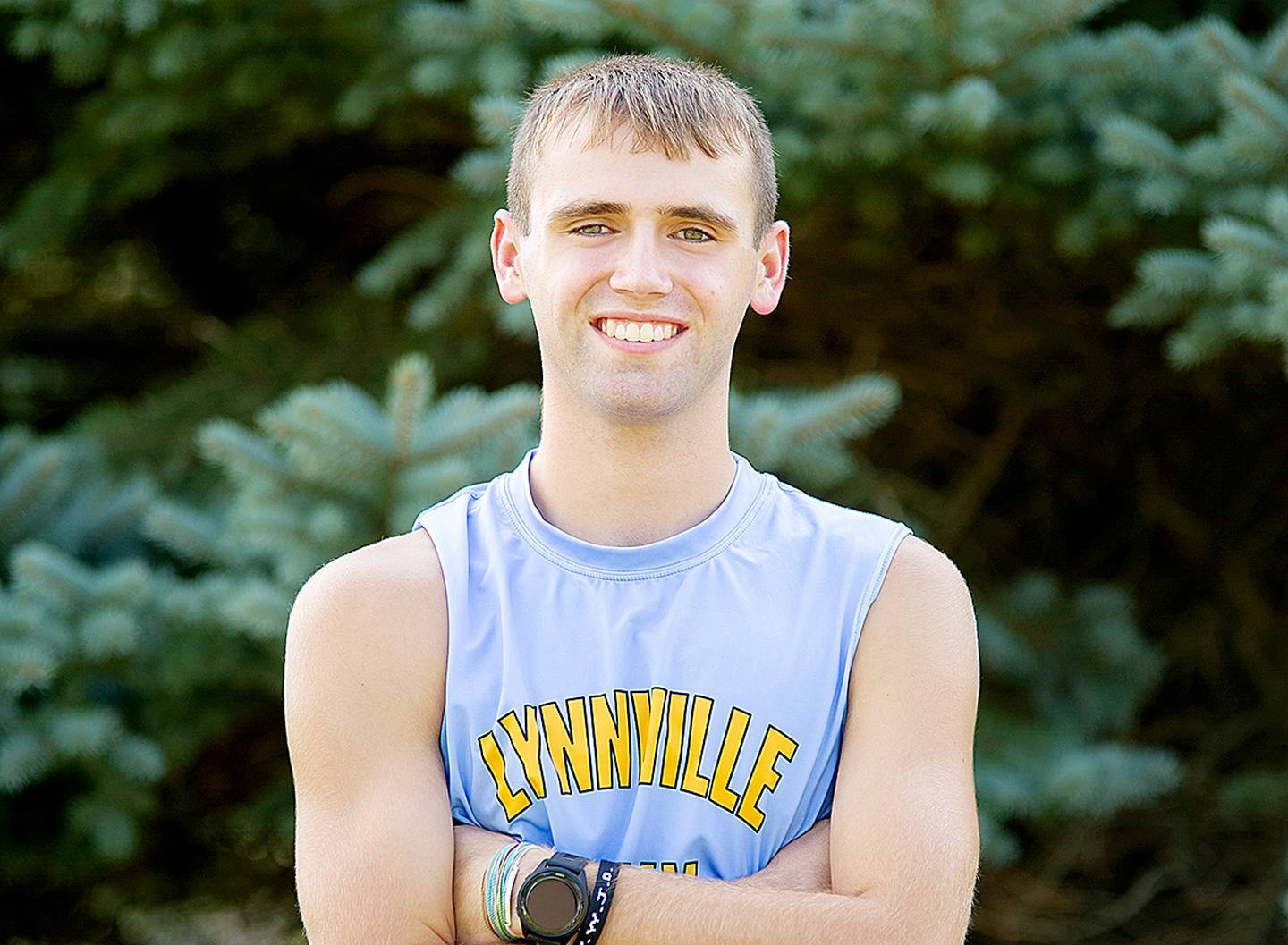 Lowry was the Hawks' top runner in eighth and he finished in 18:30.4.
The final four scoring runners were separated by four positions and a little more than 11 seconds.
"At Williamsburg, our second through fifth runners were separated by only 40 seconds but today they found each other at about the halfway point and did very well to push each other, shuffling back and forth their order, and in the final stretch race as has hard as they could to out-kick one another just as if it was an athlete in a different jersey," Arkema said. "The result was four guys all under 21 minutes and only separated by 11 seconds total. That is what it will take for they to get better individually and for us to be the best we can as a team."
Ethan Dunsbergen (20:40.4), Colton Alberts (20:41.8), Keegan Schnell (20:47.1) and Blake Wilmesmeier (20:51.8) finished 23rd, 24th, 25th and 26th, respectively.
Jordan Dunsbergen (23:37.9) and Evan Arkema (24:22.2) completed the varsity seven in 44th and 50th, respectively, and Will Conover (29:49.1) rounded out the Hawks' trio of non-scoring runners in 60th.