GRIMES — Kadance Ahn posted a double-double, Delaney Woollums registered 18 digs and the Cardinals missed just three serves on the night, but the Newton volleyball team couldn't hold an early advantage during a four-set loss to Dallas Center-Grimes on Tuesday.
The Cardinals won the opening set 25-23, but the Mustangs rallied with wins of 25-10, 26-24, 25-20 in the final four frames during the Little Hawkeye Conference opener for both teams.
Ahn finished with 18 kills, 10 digs, five aces and six blocks in the loss.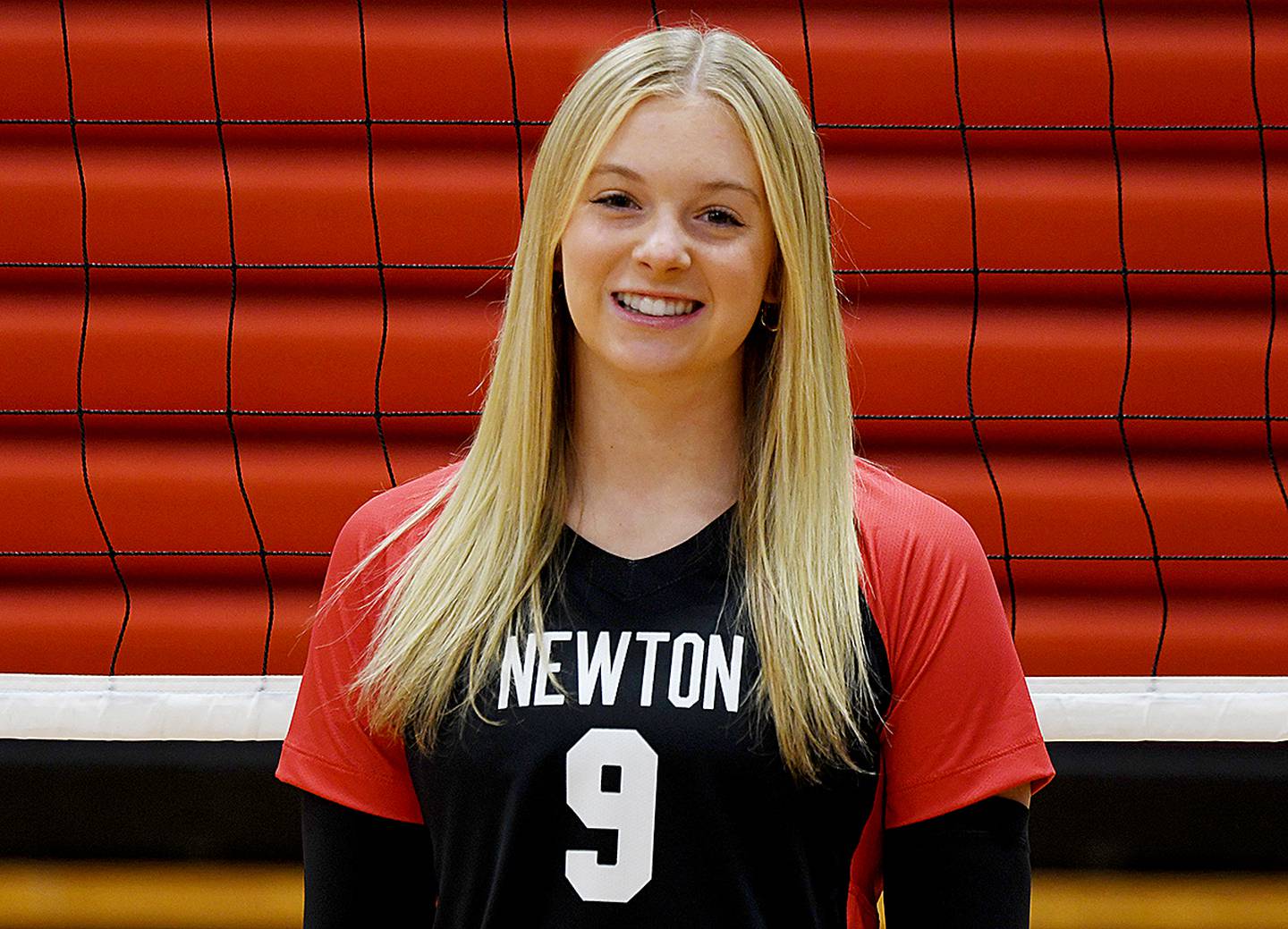 Macy Lampe added 23 assists, three kills and five digs, Woollums collected four kills and 18 digs and Chloe Swank added 11 digs.
Hailey Sumpter finished with three kills, five blocks and five digs, Chloe Rorabaugh tallied three kills and two blocks and Addison White posted five digs. Addison Hook and Haylie Ryan both registered four digs.
The Cardinals (6-1 overall, 0-1 in the conference) were 78-of-81 in serves with seven aces. Woollums served 16-of-16, while Sumpter was 14-of-14.
Dallas Center-Grimes improved to 6-2 overall and 1-0 in the conference.