MONROE — Tori Lindsay became the sixth Mustang with a homer this summer, but the PCM softball team failed to take advantage of a big scoring opportunity late in Monday's game against Roland-Story.
The Mustangs rallied from an early hole to take a 2-1 lead after five innings, but miscues in the field helped Roland-Story rally for a 4-2 road win in Heart of Iowa Athletic Conference play.
"Unfortunately, we were unable to capitalize late in the game on an opportunity to break the game open," PCM head softball coach Shaun Hudnut said. "Put a slow start at the plate and a few defensive miscues that hurt us, we just didn't put together enough offensively tonight to win."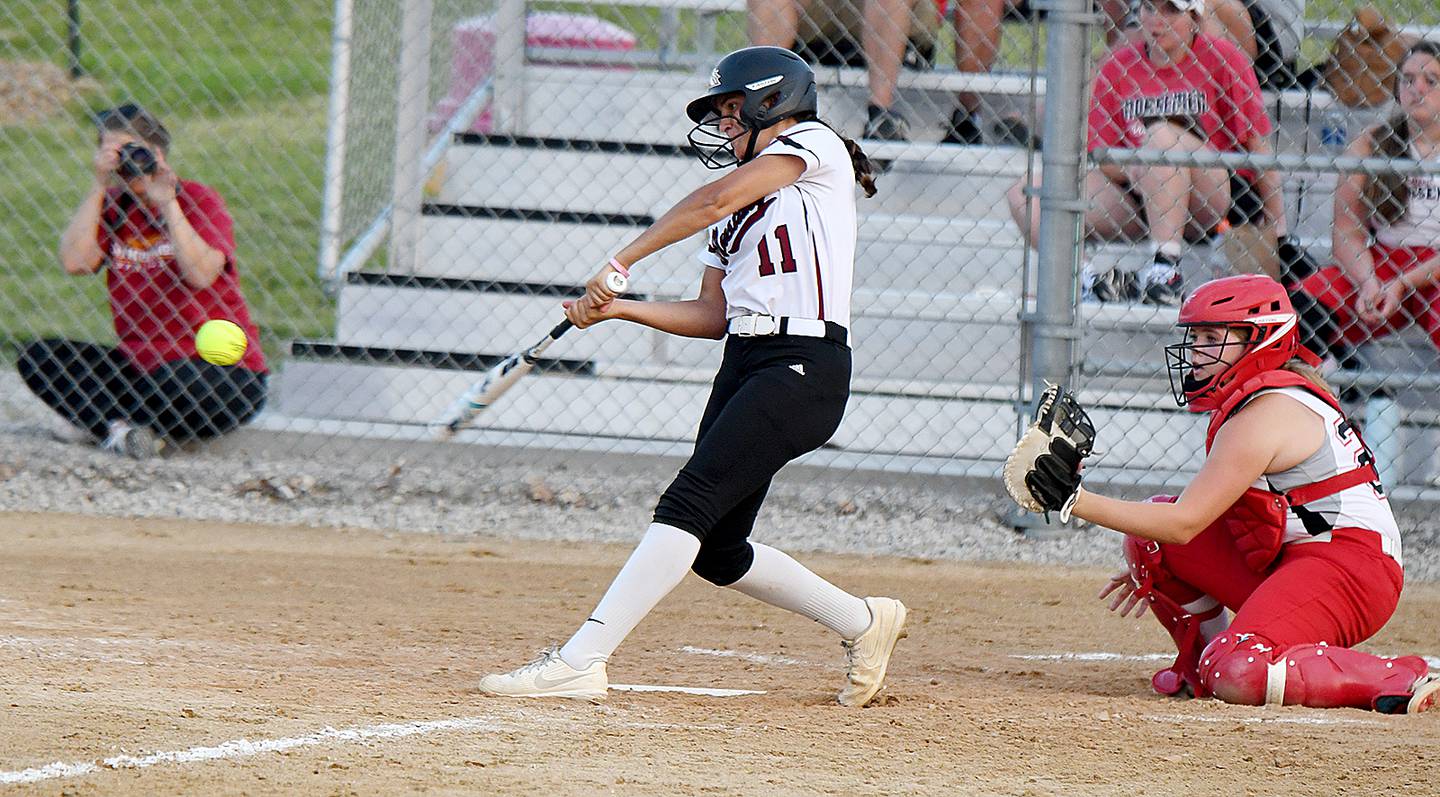 The game was scoreless after three innings but Roland-Story took the lead with a single run in the fourth.
Lindsay belted a solo home run in the fifth and then an RBI bunt single with the bases loaded by Addison Steenhoek put the Mustangs in front 2-1.
PCM (5-4 overall, 4-2 in conference play) could only muster one run with the bases loaded though. The Mustangs out-hit the Lady Norse 6-5, but three errors led to the home loss.
Steenhoek finished with two of the Mustangs' six hits and had one RBI.
The solo home run by Lindsay was her varsity blast and RaeAnn Duinink, Reese Palm and Ella Schendel had the other hits.
Duinink scored one run, Palm walked and stole one base and Sidney Shaver drew one walk.
Rylee Parsons (5-4) threw all seven innings in the circle and allowed four runs — one earned — on five hits and struck out seven with no walks.
Roland-Story (4-4, 3-3) regained the lead for good with a three-run sixth.