MONTEZUMA — Alexy Conover homered and spun a complete-game gem in the circle to lead the Lynnville-Sully softball team past Montezuma on Tuesday.
The Hawks had 10 hits at the plate and Conover limited the Bravettes to two hits during a 5-0 road win in South Iowa Cedar League play.
Conover finished with three hits at the dish, including a homer, and she stole one base.
Greenlee Smock and Makayla Tice each collected two hits and Kate Harthoorn, Jakiera Hay and Peyton Sharp all had one hit.
Smock doubled, scored one run and had one RBI, Tice and Sharp both scored one run and Harthoorn, Addison Collum and Brilynn Tice all stole one base. Alaina Roberts finished with one RBI.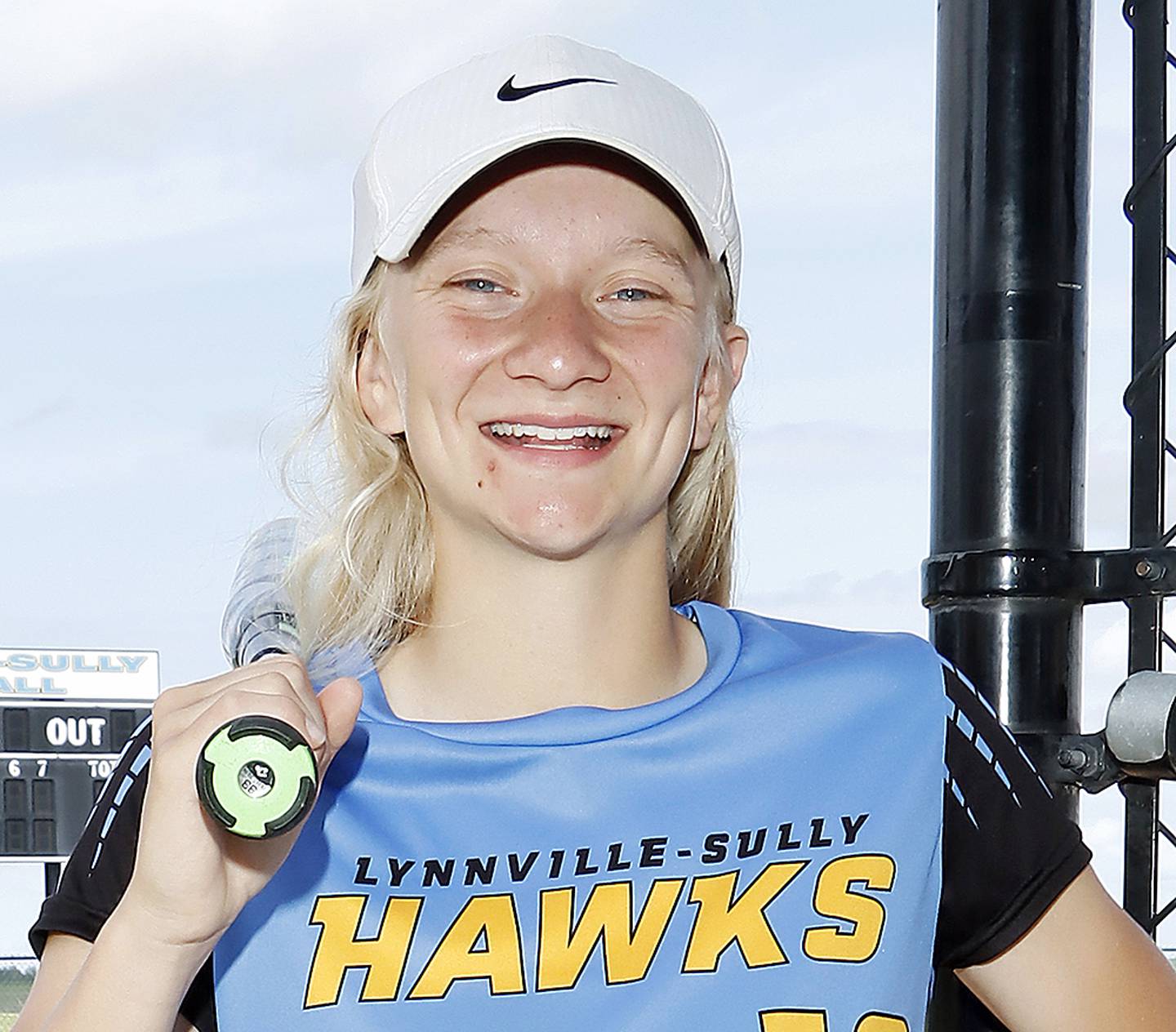 Conover (2-4) allowed no runs on two hits with seven strikeouts and six walks in seven innings.
Lynnville-Sully (2-6 overall, 2-3 in the SICL) scored single runs in the third, sixth and seventh frames and added two in the fifth. The Hawks out-hit Montezuma 10-2 but committed four errors.
Chloe Snook led the Bravettes (2-2, 2-2) with one hit and two walks. Montezuma committed three errors.
HLV 6, Lynnville-Sully 5
SULLY — Hay blasted her first career varsity homer and the Hawks out-hit HLV 9-6, but a three-run seventh inning powered the Warriors to a come-from-behind road win over Lynnville-Sully on Wednesday.
The Hawks led 2-0 through four innings and went in front 5-3 following a three-run fifth but lost 6-5 during SICL action.
Abby Squires had two hits, one double and three RBIs and Smock tallied two hits and one steal.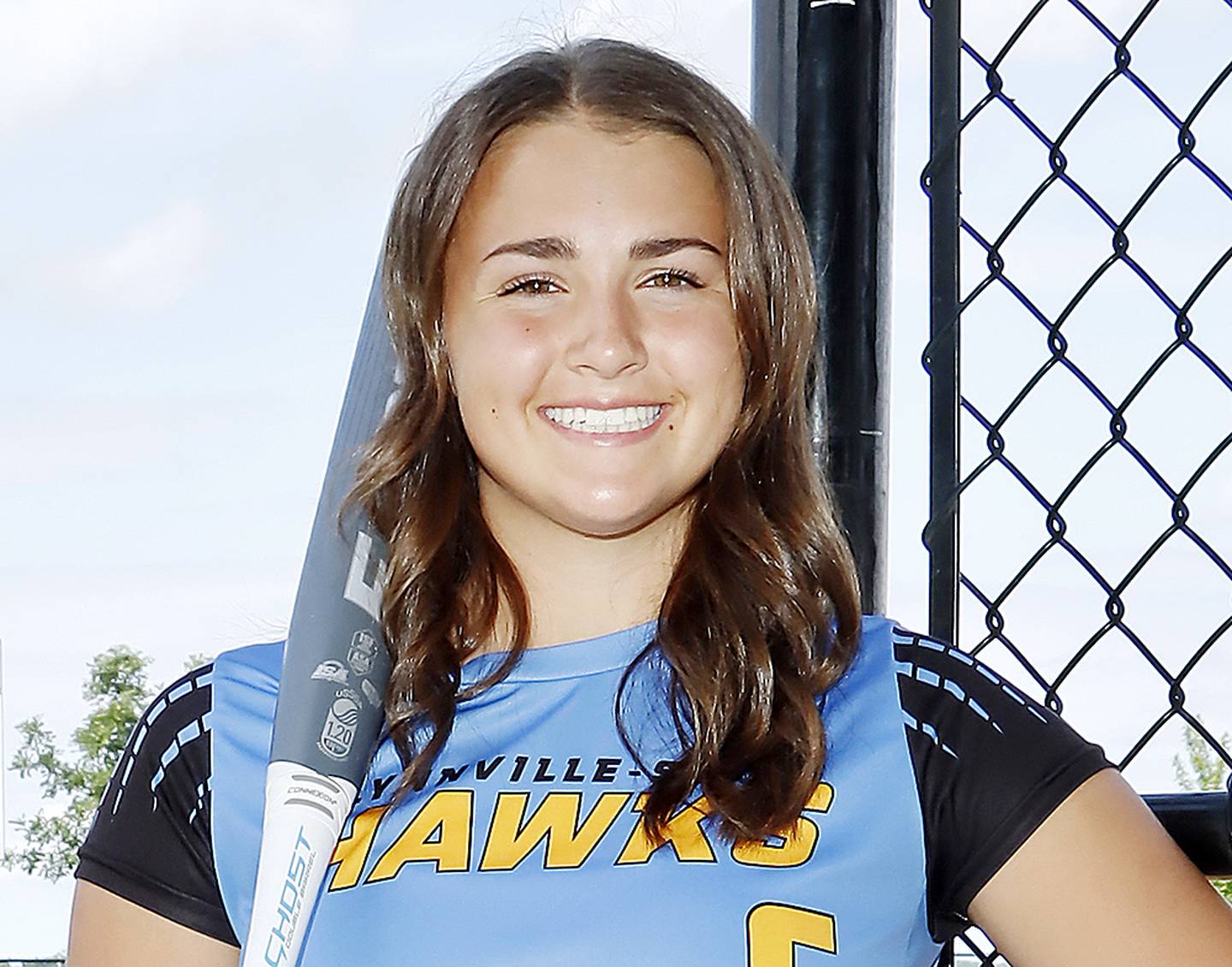 Hay, Harthoorn, Sharp, Conover and Makayla Tice all registered one hit. Hay's hit was a home run and Conover laced a double.
Harthoorn added one run and one steal, Makayla Tice swiped one base and Sharp scored one run. Roberts chipped in one walk and one steal.
Callum scored two runs and Brilynn Tice stole one base.
Conover started in the circle and took the loss after allowing five runs — four earned — on five hits with two strikeouts, five walks and one hit batter in 6 2/3 innings.
Jolan Fogle got the final out but not before allowing one earned run on three hits.