DES MOINES — Lynnville-Sully senior Abby Squires had a roller-coaster type day in the discus during the Iowa High School State Track and Field Championships on Thursday.
But after fouling on all three of her throws last year, the roller coaster in 2023 produced positive results outside of Drake Stadium.
Squires' best throw netted her an 11th-place finish in Class 1A. And her first toss also gave her a better result than the only other time she was in the state ring.
"This was very satisfying. This was better than last year," Squires said. "It's very exciting. I didn't think that would happen. Honestly, after last year, anything in bounds was a win for me and was going to be better than last year."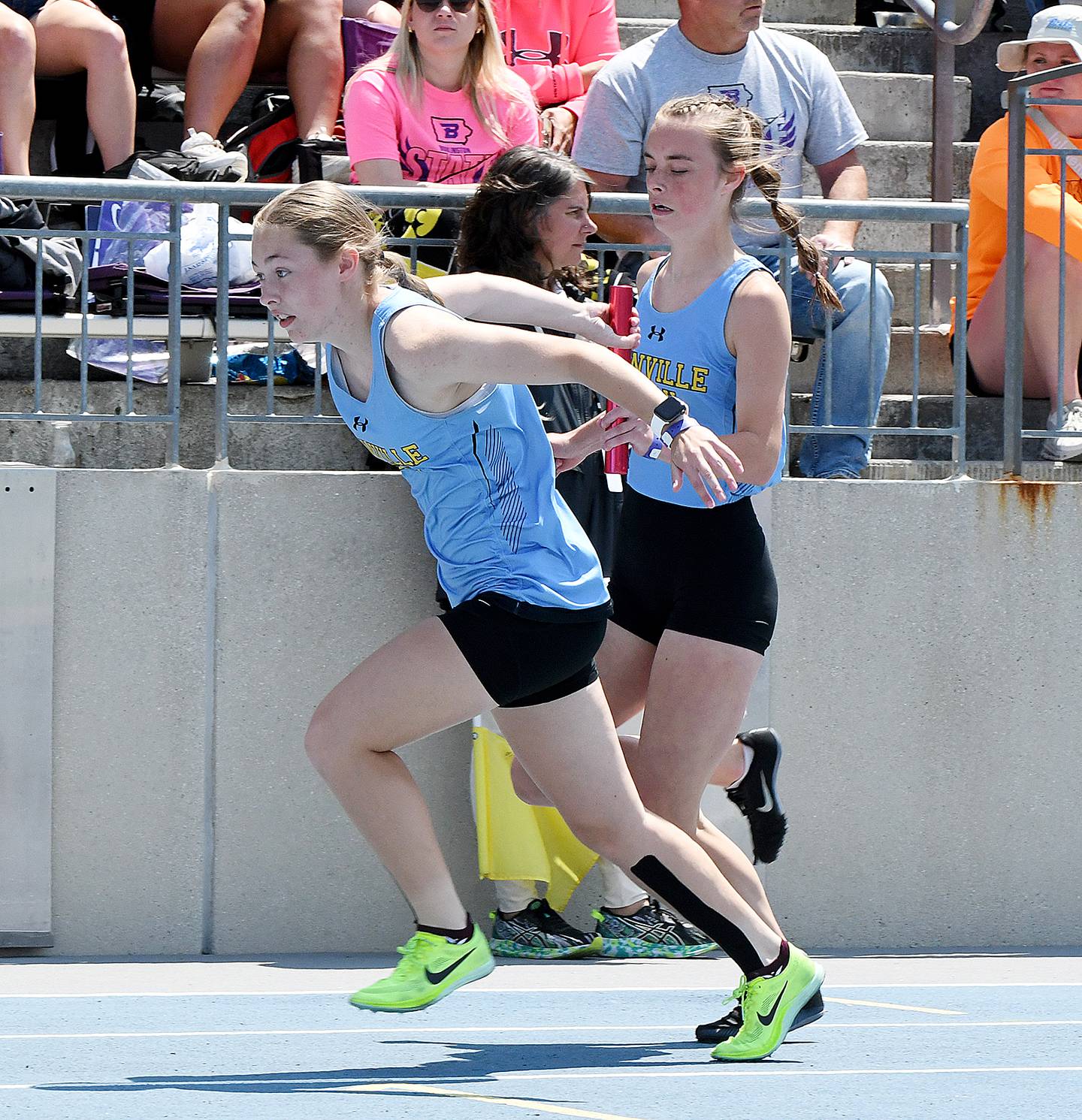 Squires led the Lynnville-Sully girls' track and field team at the state meet. The next best finish was Carsyn McFarland's 13th-place tally in the 100-meter dash.
The Hawks also were top 20 in two other events.
"I'm proud of the girls and the efforts this season," L-S head girls' track and field coach Kevin Johnson said. "We competed every time we showed up and continued to get better each day. It's awesome to have six events make it to state."
Squires' first throw was marked at 78 feet. But that was better than the three fouls she had the season before.
She moved into the top spot in Flight 1 with a toss of 107-8 on her second attempt. She threw the discus out of bounds on her final attempt but was able to secure 11th in her final prep meet.
She came into the state meet with the 23rd-best qualifying throw. Pekin's Anna Hadley won the state title with a toss of 134-10.
"It wasn't a PR, but I haven't been over 100 in a few meets so glad to get back over that," Squires said.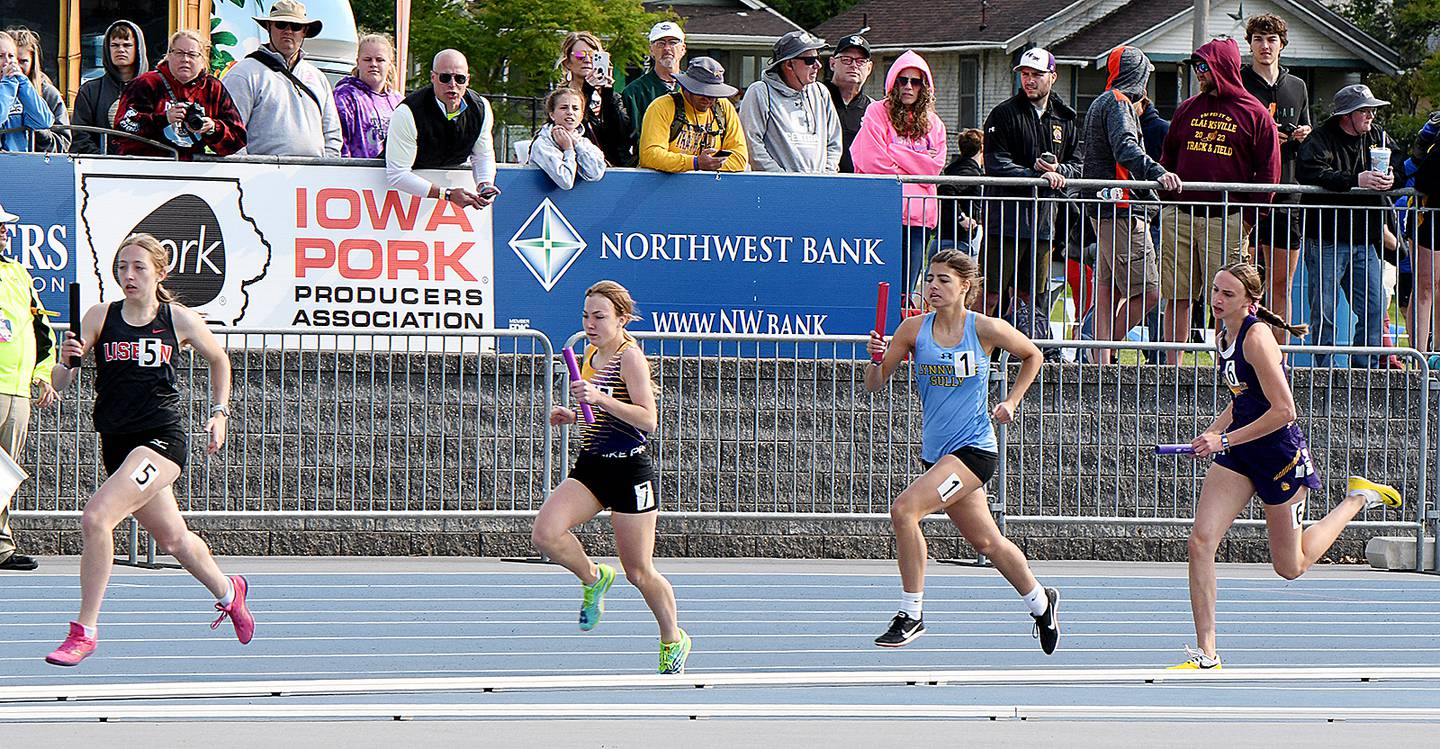 McFarland completed the 100 in 13.26 seconds. That was good enough for 13th but she needed a 13.1 to reach Saturday's final, which included the top eight. Newell-Fonda's Mia Walker won the 1A 100 title with a time of 12.41.
The Hawks' distance medley relay team finished 19th. The foursome of McFarland, Morgan Jones, Tatum Huyser and Kate Harthoorn completed that race in 4 minutes, 31.54 seconds. Calamus Wheatland won the race in 4:10.65.
In her third and final state meet, Greenlee Smock placed 20th in the 3,000 with a time of 11:59.16. Calamus-Wheatland's Noelle Steines defended her title with a winning time of 10:13.95.
"The girls had a great season and finished strong," Johnson said. "We'll miss our four seniors. However, we have a great group of kids coming back and we'll look to keep building on this season."
McFarland and Huyser were both in three events at state. They teamed up with Morgan Hay and Jones in the 4x100 relay and placed 23rd with a time of 52.7 seconds.
It took 51.41 to reach the finals. Lisbon won the state championship in 50.11 seconds.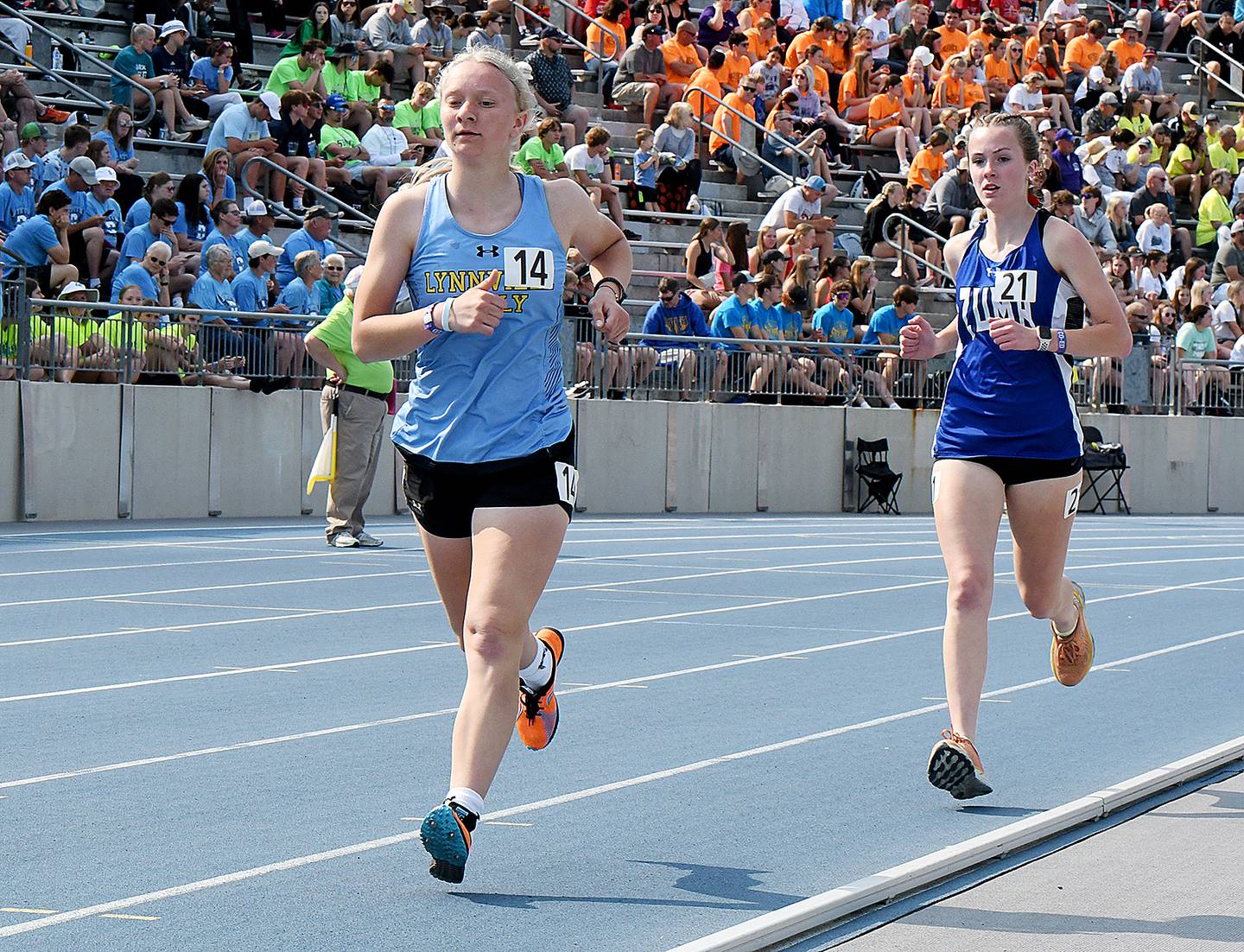 Huyser's third event was the high jump. She came into the state meet having cleared 5-0 or better multiple times but was unable to get past the opening height of 4-10 on Friday.
Three other jumpers also did not clear opening height and Midland's Jaden Gatts won the state title with a leap of 5-5.