The Newton boys' soccer team had more shots than both of its opponents at its home tournament on Saturday.
And the Cardinals have held halftime leads in all four matches this season but are only 2-2 in those contests.
The Cardinals managed to get a win in the Newton Classic opener over Central Iowa United, but the Cardinals allowed four second-half goals to Ottumwa during a 4-1 loss at H.A. Lynn Stadium.
The hosts downed Central Iowa United 2-1 in the opening match of the tournament. It started at 9 a.m. and was played in cold, windy conditions.
"The chemistry is just not there yet," Newton head boys soccer coach Zach Jensen said. "The first game was frustrating. We had plenty of opportunities."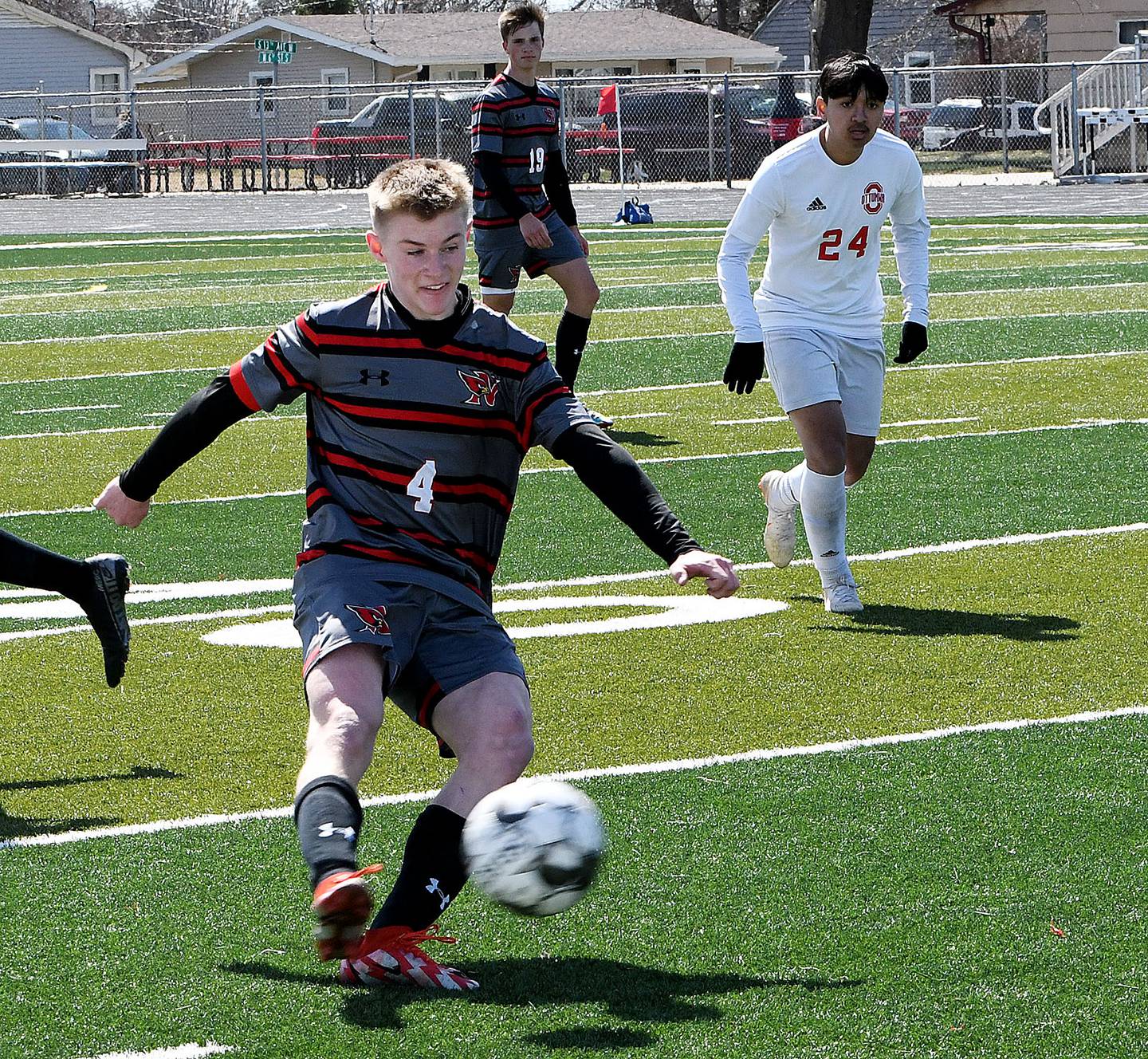 The Cardinals (2-2) held a 15-0 advantage in shots in the first half against CIU. But that was with the wind.
In the second half, the surplus dropped to 7-3, but CIU converted one of its two shots on goal to tie the game at 1-all in the 36th minute.
The tournament featured 30-minute halves for each of the four matches.
Newton's first-half goal came in the 27th minute as Nate Lampe scored on a Christian Lawson throw-in.
Aiden Downs scored the equalizer in the second half and Colfax-Mingo's Gage Byal delivered the assist.
The game remained tied until the final two minutes. The Cardinals avoided the shootout when Conner McPartlin scored on a header off a Lampe corner kick in the 58th minute.
"A win is a win. It doesn't matter if we won 8-0 or 2-1," Jensen said. "The record is the same after. It's a win against a 3A team, too.
"Hats off to Central Iowa United. They are an improved team, and I think we overlooked that. Our guys go back to previous years and we beat them pretty handily last year, but they are an improved squad."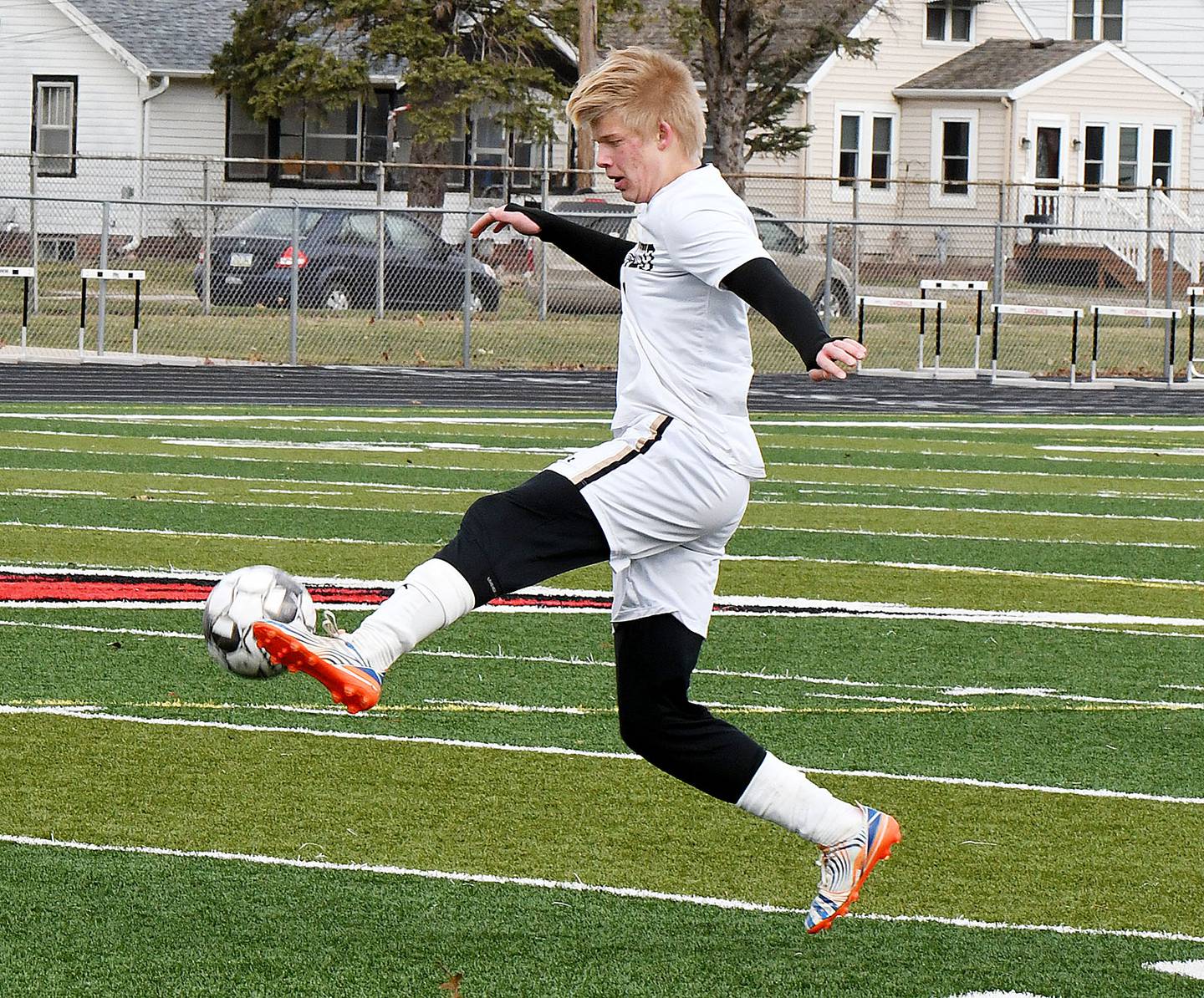 Newton had 23 shots and 13 shots on goal against CIU. Hunter Teague played all 80 minutes in goal and made three saves. Lucas Barnes registered 14 saves for CIU (1-3) in the loss.
For the first 50 minutes, Newton and Ottumwa played pretty even soccer against each other.
It was the final 10 minutes that decided things, and the Bulldogs tallied three goals during that stretch and pulled away from Newton to complete their 2-0 record for the day.
Newton scored first and led 1-0 at halftime. Caleb Mattes scored an unassisted goal in the 23rd minute. It was the team's only shot on goal in the half.
Ottumwa (3-0) drew even early in the second half when Yeferson Rodriguez Mendoza got behind the defense and beat Teague in a one-on-one situation.
"I felt like we stabbed a lot. They're a technical team and we needed to keep our body in front of them," Jensen said. "You can't stab and get beat."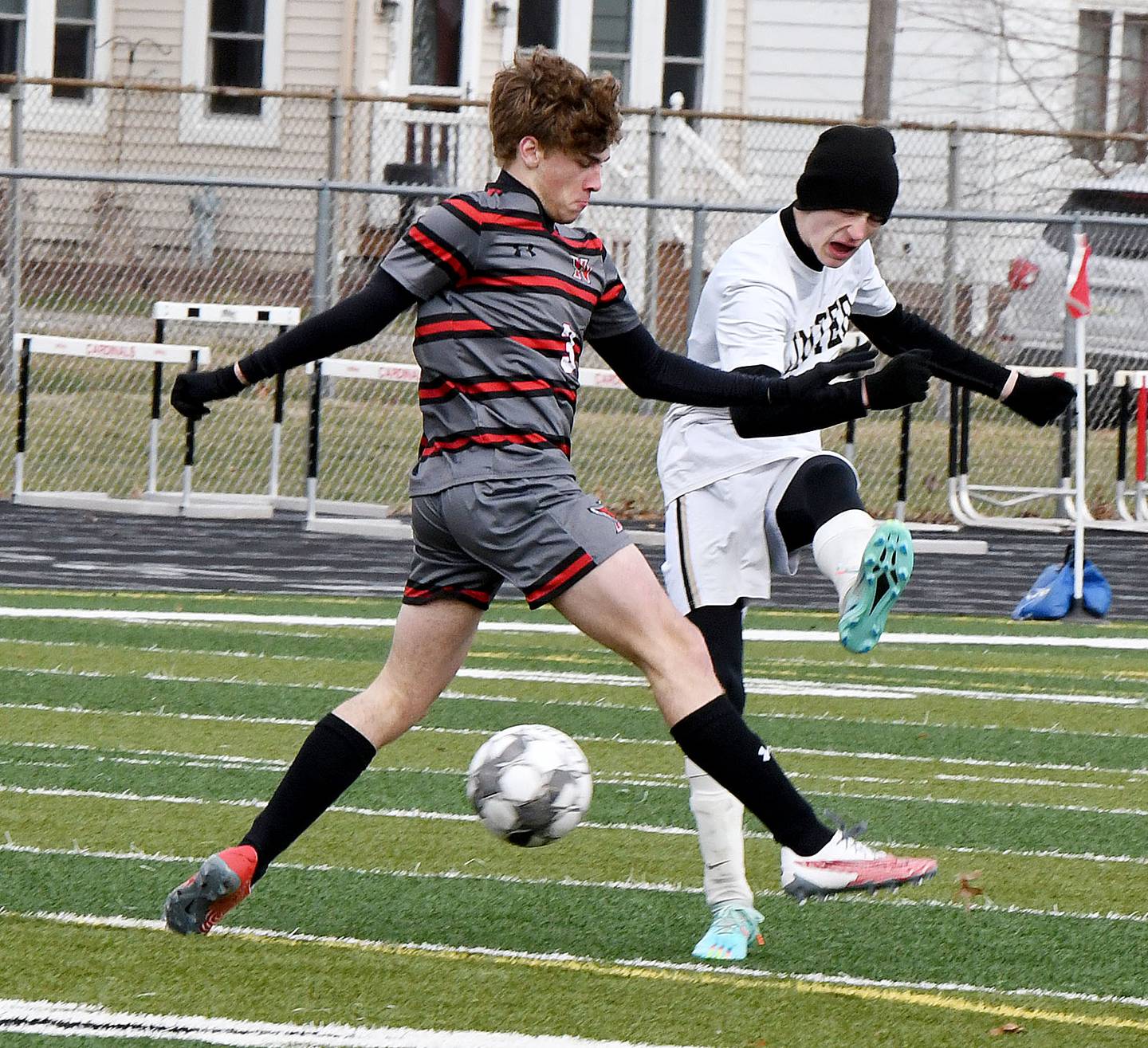 The Cardinals took 19 shots in the match and eight of those were on goal. Teague made six saves in the loss.
Djessy Mfudila score the go-ahead goal in the 50th minute and then capped the victory with another goal in the 56th minute.
Luis Ramos Bonilla collected six saves for Ottumwa in the win.
"The guys are going to have to watch the film to see where the breakdowns were," Jensen said. "From my perspective, they were simple mistakes that come down to focus.
"In soccer, there are no timeouts, and I feel like we click off at times. We have to be turned on 100 percent for all 80 minutes. It will be something we'll have to correct and fix. It is frustrating to lose halftime leads. We need to play complete games."
The Cardinals had plenty of opportunities in each of the two tournament matches but couldn't cash in on most of them.
"We just try to smash the ball every time when all we need to do sometimes is to pick a side and place the ball," Jensen said. "We just blasted it way too much in that first game."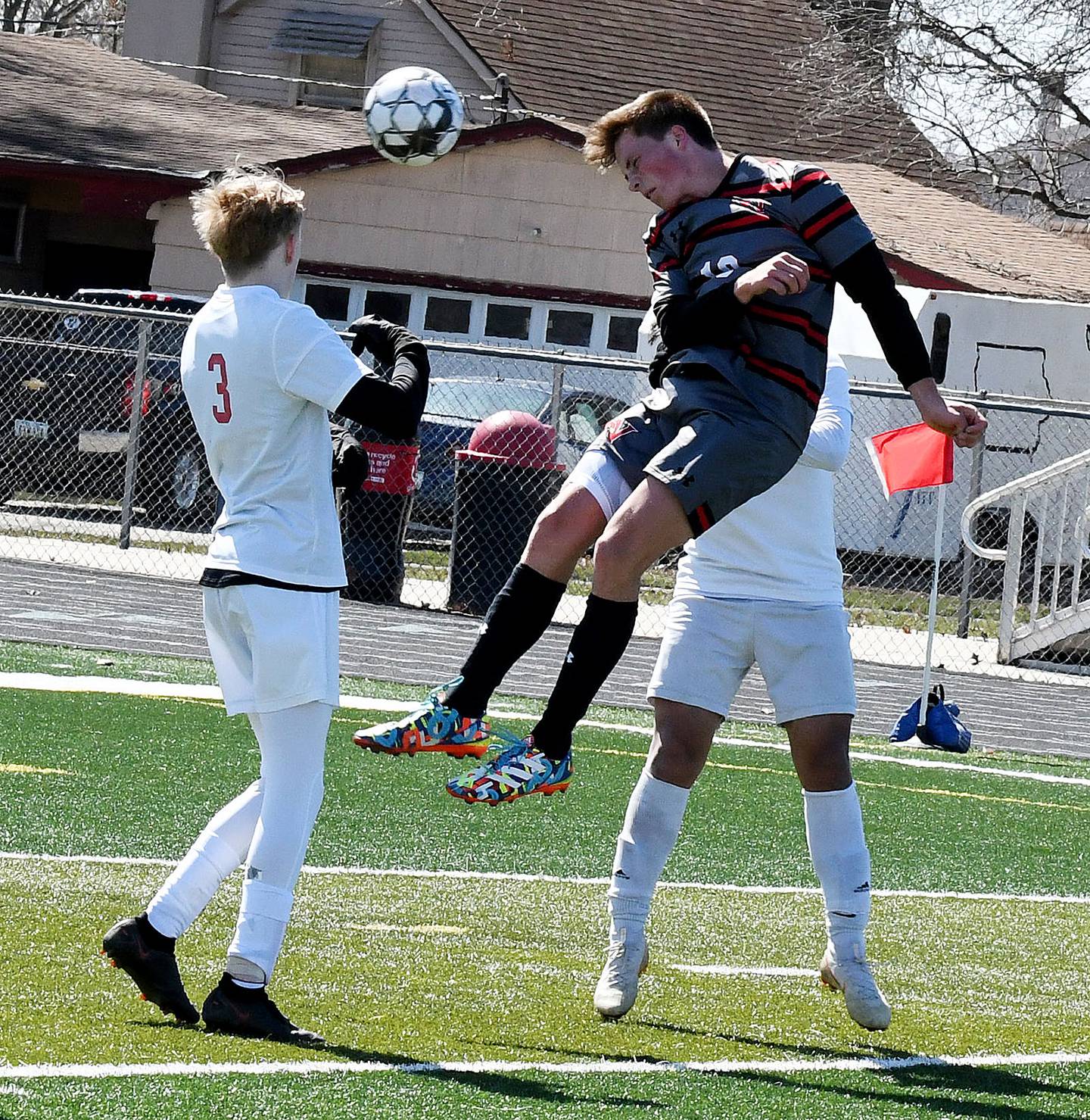 Central Iowa United's other match came against Benton Community and it was defeated 3-2.
Baxter's Ben Richardson and Colfax-Mingo's Austin Lane scored the goals. CIU, which trailed 2-1 at halftime, took 13 shots and 12 were on target.
Notes: Jensen can't recall a time during his tenure as head coach when the Cardinals played well in that first early morning match at their home tournament. "We got them up and were at (assistant coach) Brett's house watching a Premier League soccer match at 6 a.m. to make sure they were up and ready to go," Jensen said. "It's something about morning games. We are just not ready to play." … Through the first four matches, Lampe leads the offense with two goals and five assists. Mattes, a defender, also has two goals. … Ottumwa downed Benton (2-1) in the second match of the day, 4-0. ... Newton's varsity home match against Little Hawkeye Conference rival Pella Christian will start at 5:30 p.m. on Tuesday.
Nevada 2, Newton 1
The Cardinals suffered their first loss of the season on Thursday during a 2-1 home defeat against Nevada.
Mattes scored Newton's lone goal and Lampe delivered the assist, but the Cardinals couldn't rally from their halftime deficit.
Neither team scored in the second half. Newton led 1-0 at one point.
"It's one we can learn from, but at the same time, it's one we thought we could get," Jensen said. "For some reason, Nevada always has our number. They are a good side. They went to the state tournament last year and brought back most of that team this season."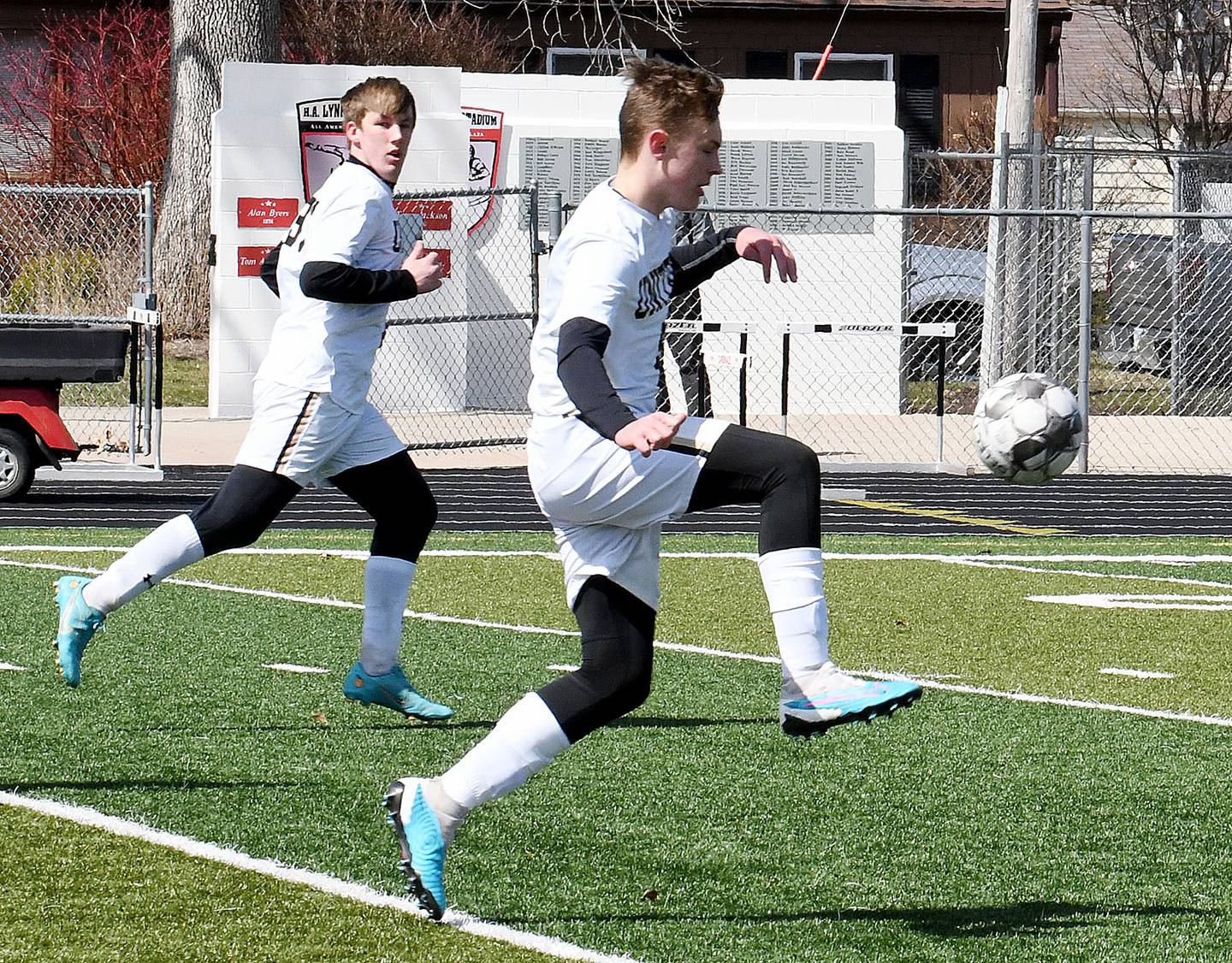 Nevada (2-1) limited Newton to just four shots on goal. The Cardinals registered 11 total shots and Teague made 11 saves in 80 minutes.
"It's another one where we made simple, frustrating mistakes that can be fixed," Jensen said. "We had some mental breakdowns on defense. We missed our markings and they got us once with a set piece."