CENTERVILLE — The PCM girls' track and field team got its first chance to compete outdoors during a "scrimmage" at Centerville on Tuesday.
The times, distances and heights are ineligible for Drake Relays qualifying, but the Mustangs posted six wins and a pair of runner-up finishes.
PCM won three relays, went 1-2 in the shot put and scored three individual wins on the night. All races were hand timed.
Rylee Gallaher won the shot put with a throw of 35 feet, 5 inches and Rylie Muck was the runner-up with a heave of 30-11.
The other individual wins came from Morgan Karr and Abi Teeter. Karr won the 100-meter hurdles in 16.32 seconds and Teeter ran to a win in the 1,500 with a time of 5 minutes, 44.02 seconds.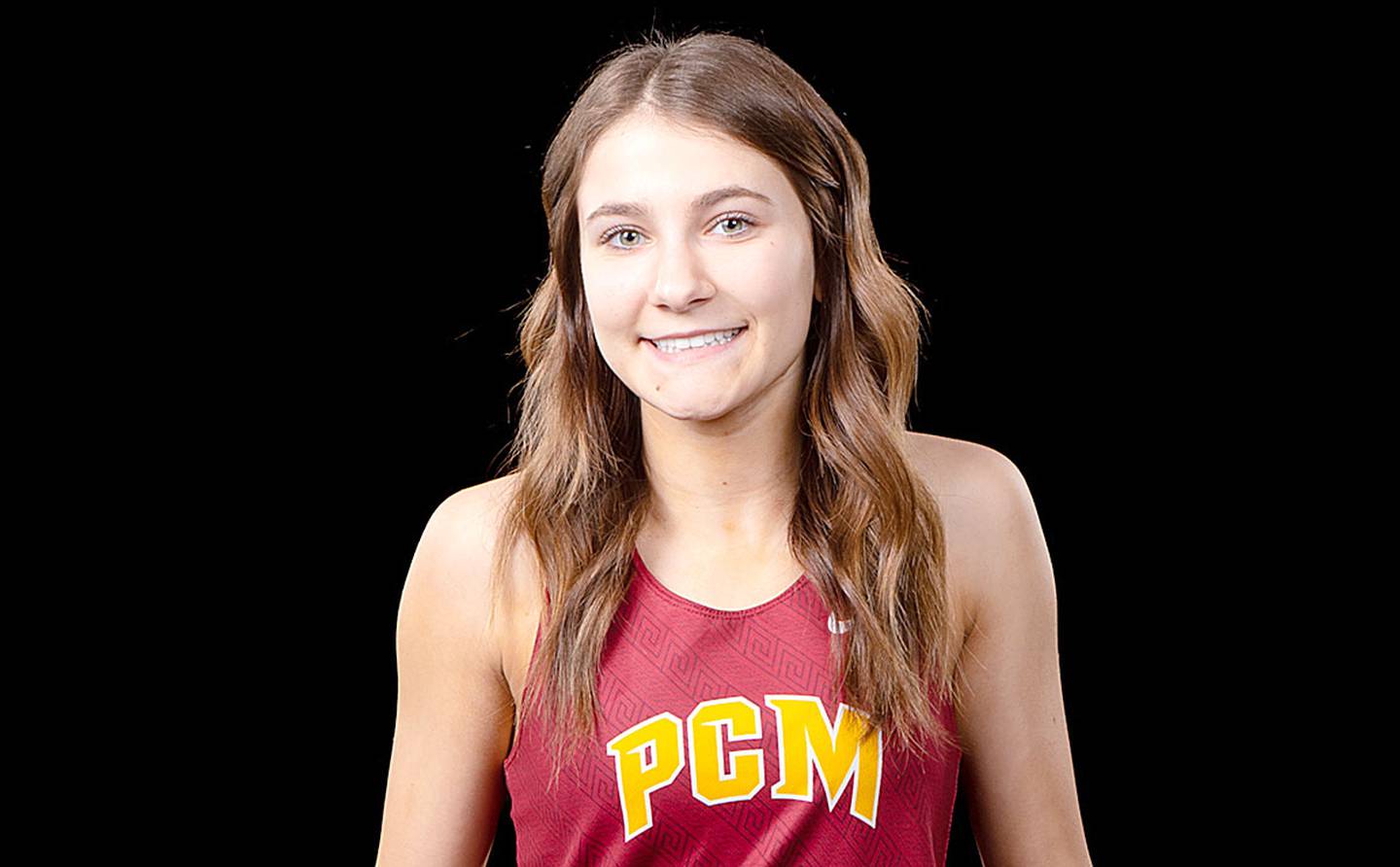 The relay wins came in the shuttle hurdle, 4x100 and 4x800 and the Mustangs also placed second in the sprint medley.
In the shuttle hurdle, the team of Tori Lindsay, Jorja Teeter, Lillian Humpal and Karr won the race in 1:09.88.
Abi Teeter, Tiffani Koonce, Addison Steenhoek and Paige Steenhoek won the 4x800 relay in 10:57.
The winning 4x100 relay team of Ryan Bennett, Koonce, Jorja Teeter and Karr finished in 52.69 seconds.
Stella Stravers, Addi Shannon, Bennett and Sophia Steenhoek placed second in the sprint medley relay with a time of 2:06.27.