PELLA — Four victories and 10 top-three finishes headlined the PCM boys' track and field team at its outdoor opener at Pella Christian on Tuesday.
The lone individual win came from Gavin Fenton and the Mustangs also were victorious in the 4x100, 4x200 and 4x400 relays.
Team standings were not kept and medals were not issued.
Fenton's win came in the 110-meter high hurdles. His winning time was 15.81 seconds.
Fenton also anchored the winning 4x400 relay team. That foursome, which also featured August Stock, Griffin Olson and Mickey Mackewich — posted a winning time of 3 minutes, 42.79 seconds.
The winning 4x100 relay team included Gabe Hobbs, Jacob Wendt, Adrien Robbins and Evan Jones and they won the race in 46.56 seconds.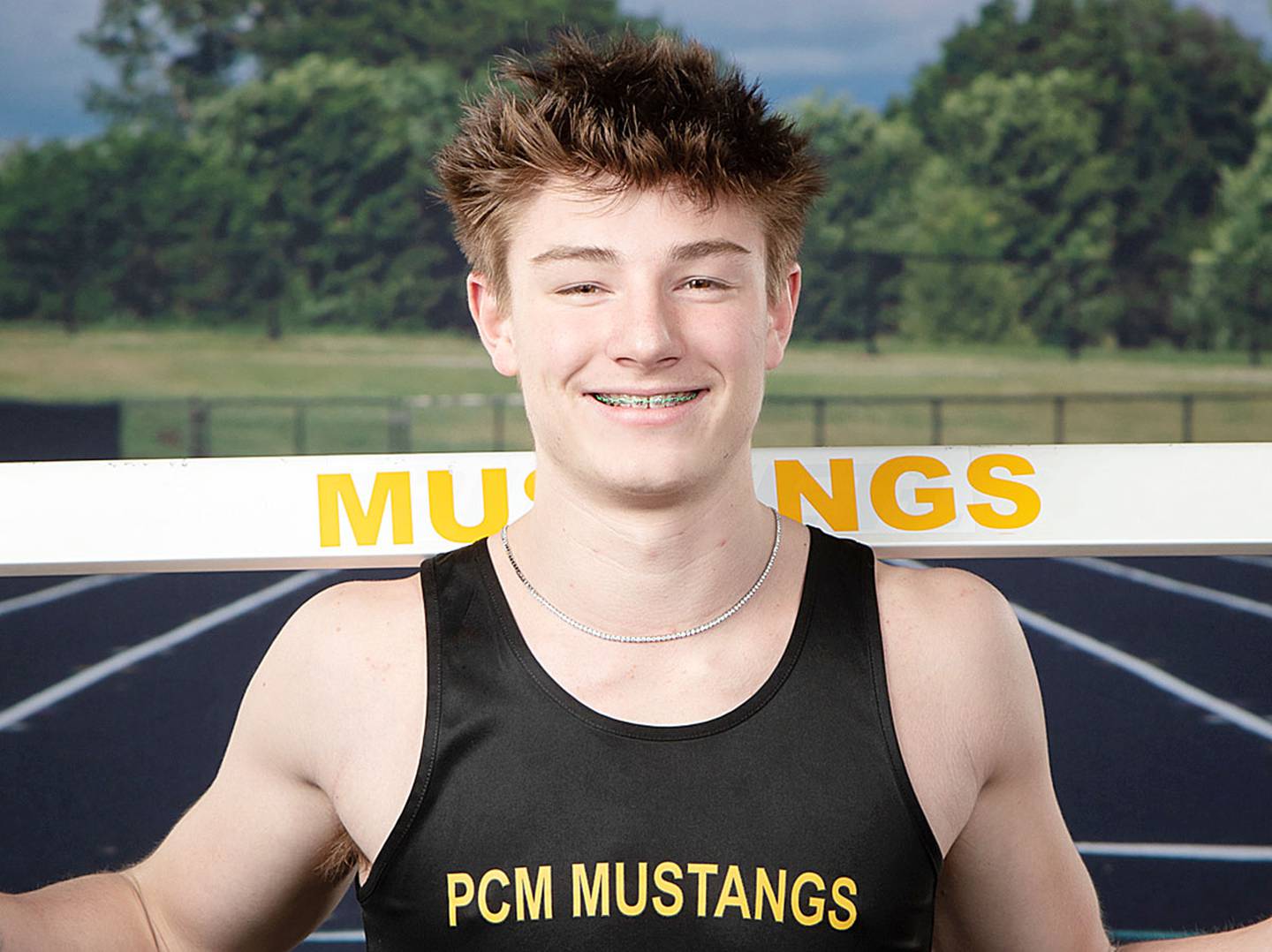 In the 4x200 relay, Olson, Hobbs, Wendt and Jones registered a winning time of 1:36.03. The Mustangs' team of Sawyer Bouwkamp, Aydan Camu, Mackewich and Gavin Van Gorp placed third in 1:40.23.
PCM finished second twice. Robbins grabbed the silver in the 200 in 24.66 seconds and the shuttle hurdle relay team of Jake Winters, Stock, Robbins and Van Gorp were second in 1:07.46.
The 4x800 and sprint medley relays both were third.
In the 4x800 relay, Coby DeRaad, Gavin DeRaad, Riley Graber and Carson Hansen finished third in 9:28.21. The sprint medley relay team of Hobbs, Wendt, Fenton and Olson took third in 1:41.39.
The Mustangs were 3-4 in the high jump and 4-6 in the shot put.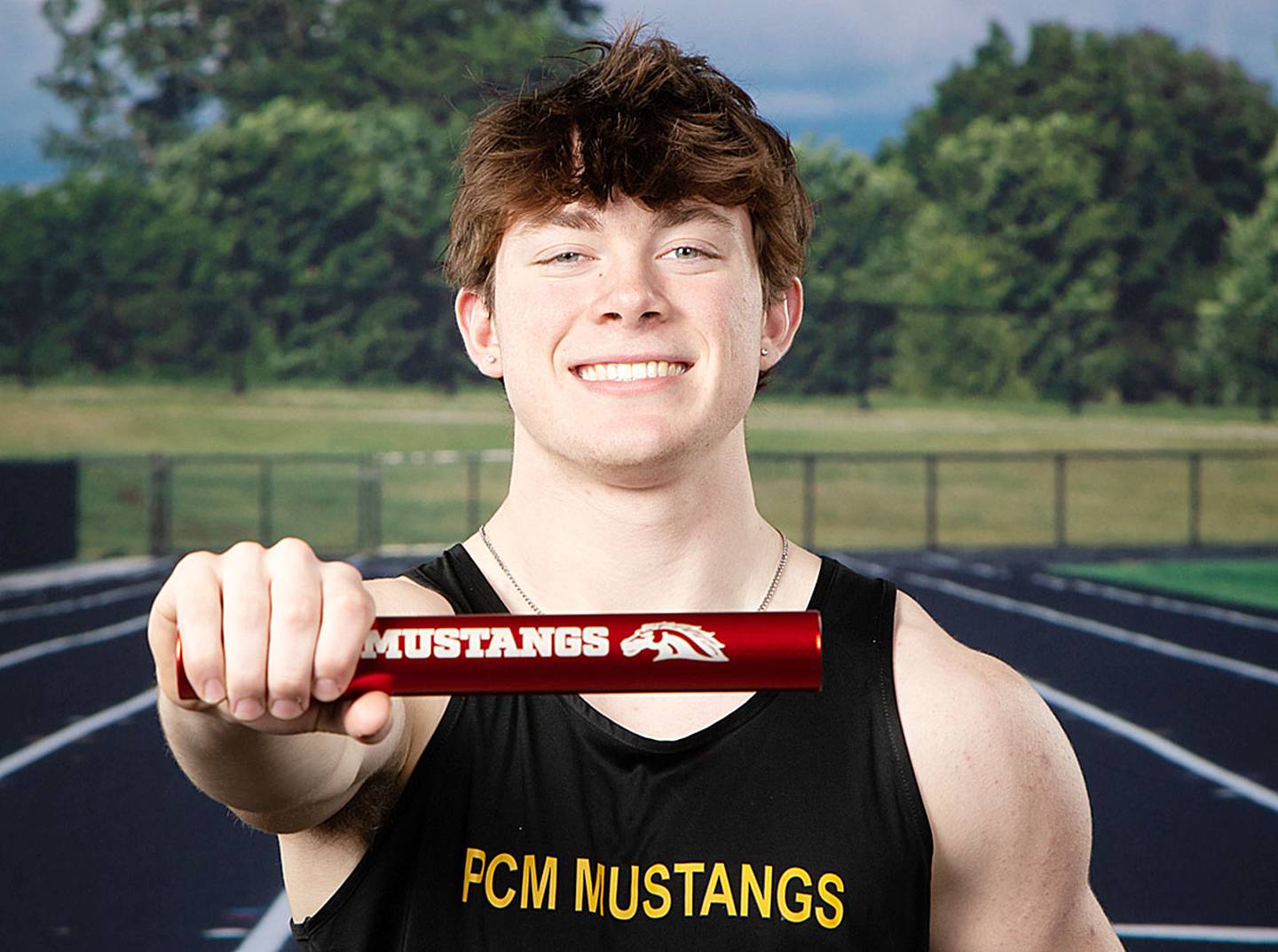 In the high jump, Chase Wagaman finished third with a leap of 5 feet, 6 inches. Bouwkamp was fourth with a jump of 5-2.
Mark Bussan placed fourth in the shot put with a toss of 39-5 1/2 and Kaden Clark finished sixth with a toss of 37-5.
Van Gorp scored a top-five finish in the long jump. He was fourth with a leap of 19-5.
Joe Shaver capped the team's top-six finishes with a sixth-place tally in the 800. He finished the race in 2:26.61.