AMES — Morgan Karr continues to impress in her first prep season and the PCM girls' track and field team registered five top-20 finishes in all at the Iowa State indoor meet on Thursday.
The meet's start time was moved up because of weather and all four classes were combined.
That didn't slow down Karr, who scored a top-five finish in the 60-meter hurdles. She placed third in the prelims with a time of 9.48 seconds.
Her time improved to 9.43 in the finals but she fell two spots to fifth despite setting a new 2A state indoor record in the event.
Lillian Humpal also competed and placed 28th in 10.84 seconds.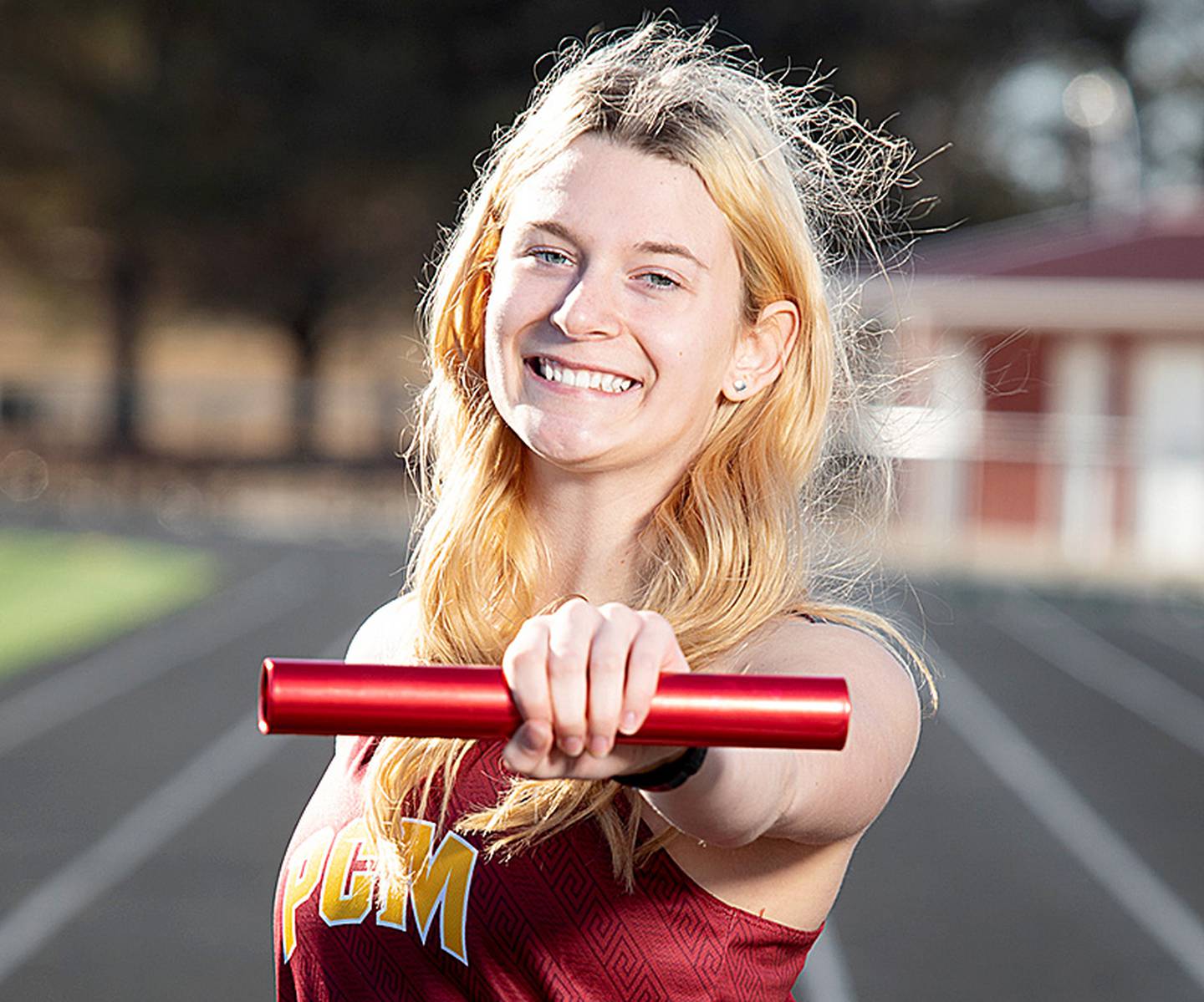 Karr also anchored the shuttle hurdle relay team to a new 2A state indoor record. The all-freshman foursome featured Tori Lindsay, Jorja Teeter, Humpal and Karr finished sixth in 41.53 seconds.
Rylee Gallaher garnered the team's next best finish. She was 11th in the shot put with a toss of 33 feet, 7 1/4 inches. Rylie Muck finished 21st with a heave of 31-0 3/4.
The 4x100 and 4x800 relay teams both placed 18th.
The 4x100 relay team of Ryan Bennett, Tiffani Koonce, Teeter and Karr finished the race in 53.14 seconds.
The 4x800 group of Abi Teeter, Addison Steenhoek, Koonce and Paige Steenhoek crossed the finish line in 11 minutes, 0.32 seconds.
The 4x400 relay team was 28th. That foursome featured Addison Steenhoek, Claire Van Wyk, Elle Davis and Lindsay and they completed the race in 4:48.32.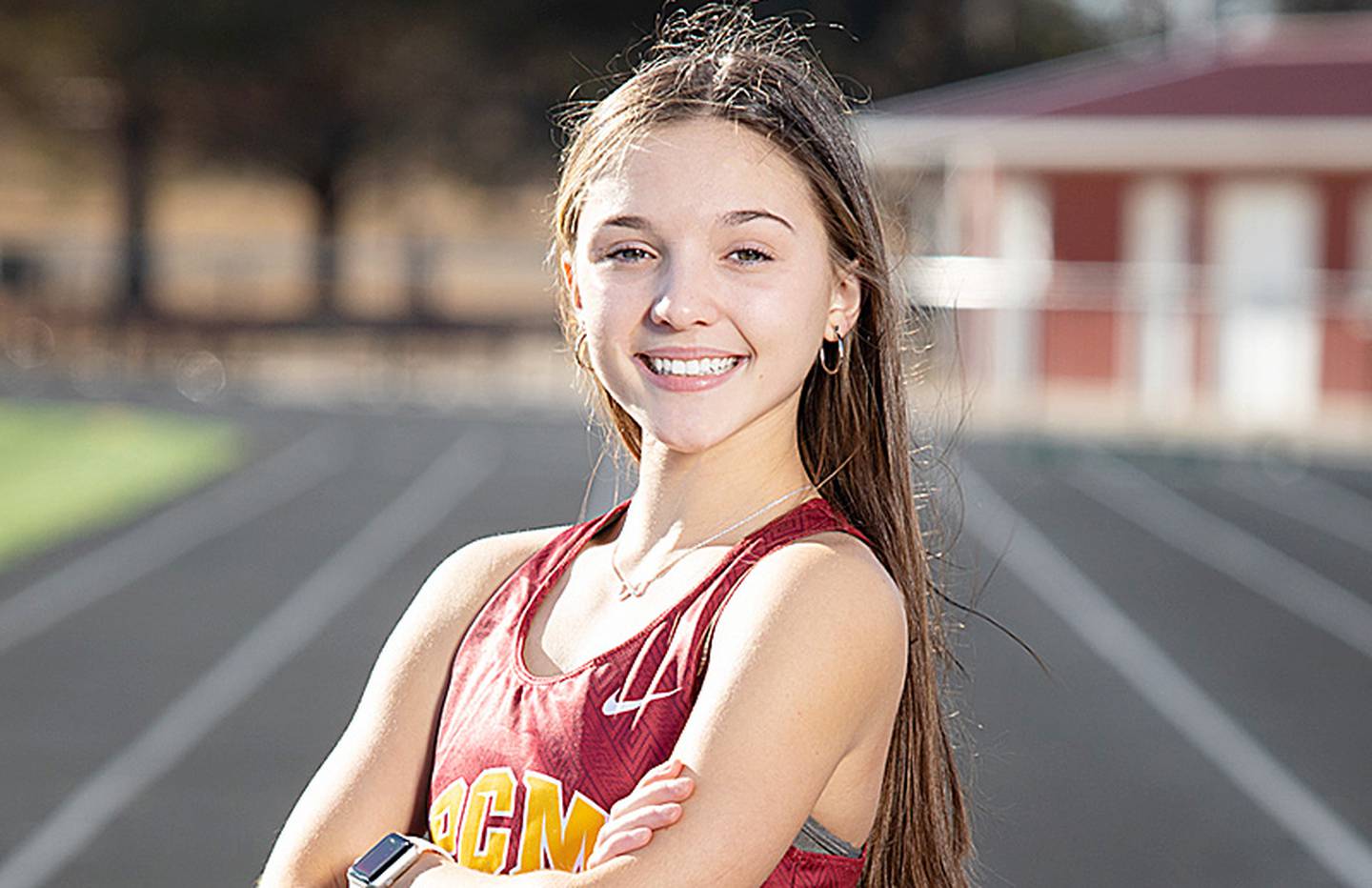 Stella Stravers, Addison Shannon, Bennett and Sophia Steenhoek placed 32nd in the sprint medley relay with a time of 2:06.57.
Abi Teeter (2:44.35) placed 32nd in the 800, Jorja Teeter (8.49 seconds) took 34th in the 60 dash and Ayla Barrett (4-5) finished 42nd in the high jump.
Fenton leads PCM boys at ISU indoor
AMES — Gavin Fenton reached the finals in the 60-meter hurdles and then helped the Mustangs win the shuttle hurdle relay during the Iowa State Indoor meet on Friday.
The PCM boys' track and field team secured six top-15 finishes in 2A at the annual meet and Fenton led the way with a fourth-place finish in the 60 hurdles.
The Mustangs won the shuttle hurdle relay with Fenton, Griffin Olson, Gavin Van Gorp and August Stock. Their winning time was 35.54 seconds.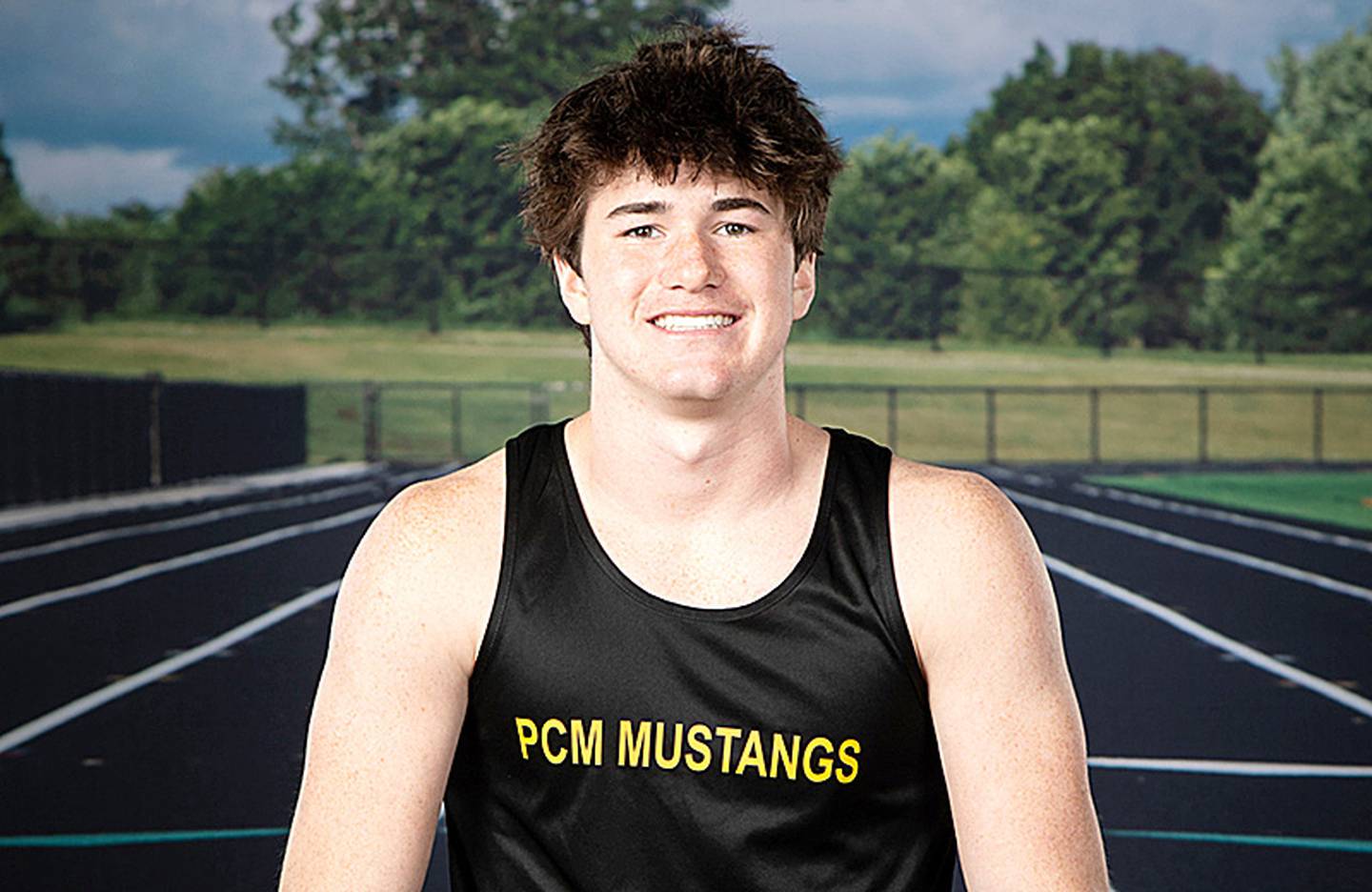 Fenton placed sixth in the 60 hurdle preliminaries with a time of 8.98 seconds. He moved up two spots in the finals with a time of 8.84. Van Gorp placed 11th in the event in 9.38.
The next best finish came in the 4x400. The team of Caden Bouwkamp, Aydan Camu, Carson Hansen and Justin Johnson finished 12th in 3 minutes, 49.14 seconds.
The distance medley relay team of Fenton, Olson, Bouwkamp and Coby DeRaad placed 15th in 4:04.49.
Riley Graber ended up 15th in the 800 run with a time of 2:16 and Hansen was 19th in 2:17.68.
In the shot put, Kaden Clark was 21st with a throw of 38 feet, 3 3/4 inches and Aden VanEkeren was 22nd with a toss of 38-2.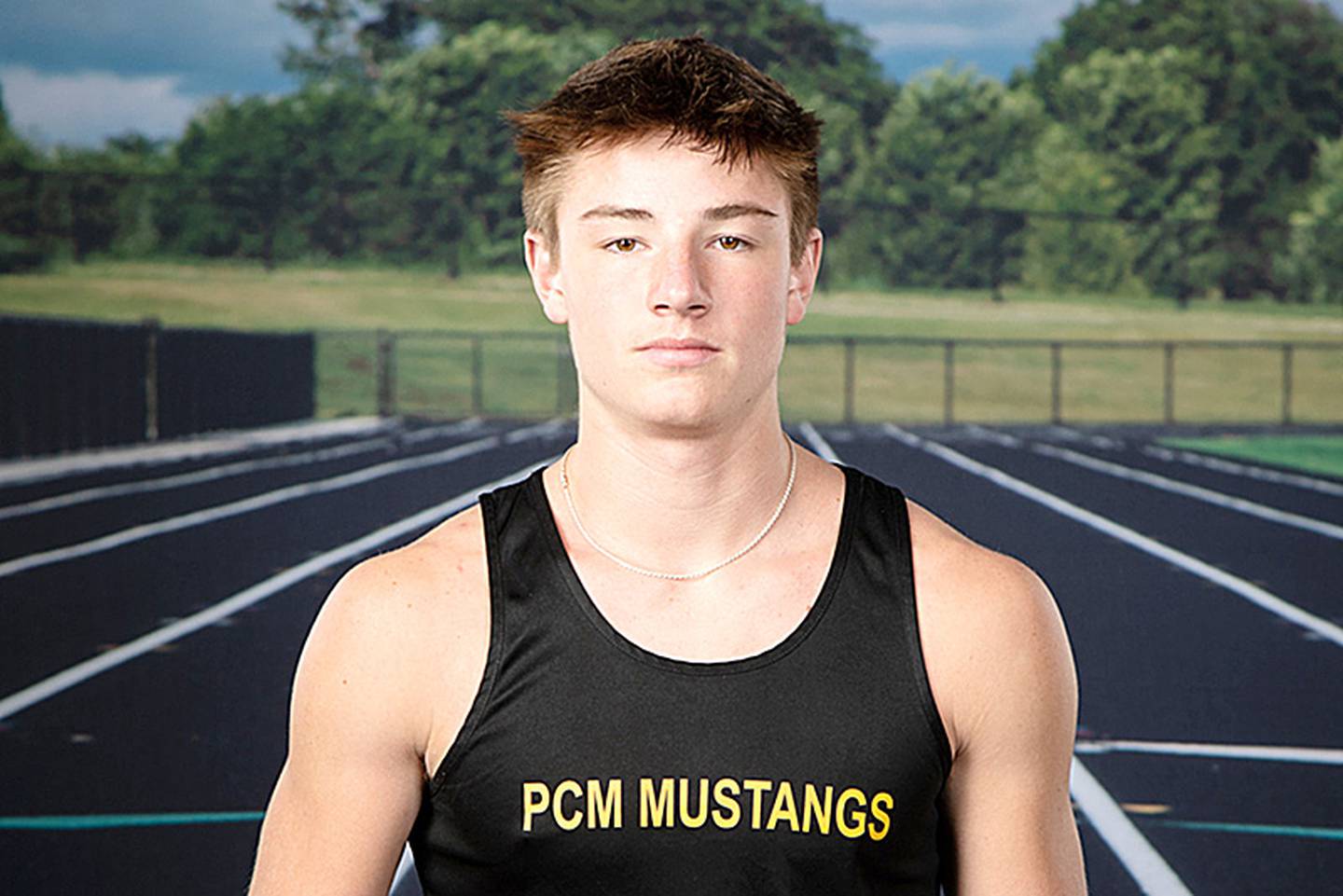 Stock (7.67) and Camu (7.86) both competed in the 60 dash and finished 33rd and 42nd, respectively.
The 4x100 relay team of Sawyer Bouwkamp, Mickey Mackewich, Carter Burns and Gavin Steenhoek placed 20th in 47.41.