AMES — Carley Underwood advanced to the finals in the 60-meter hurdles and the Tigerhawks' shuttle hurdle relay team placed in the top 15 during the Iowa State Indoor meet on Thursday.
The Colfax-Mingo girls' track and field competed in an all-class meet thanks to inclement weather. The meet's start time was pushed up due to weather and all four classes were combined.
Underwood placed ninth in the 60 hurdles prelims and advanced to the finals with a time of 9.81 seconds. In the finals, Underwood came in 11th in 9.94.
McKenna Pleima also competed in the 60 hurdles and was 44th in 11.18.
Pleima and Underwood teamed up with Evalyn Anderson and Caylee Cunningham in the shuttle hurdle relay and the Tigerhawk foursome placed 11th in 44.09 seconds.
The next best finish for the Tigerhawks came in the 4x400 relay. The team of Trinity Smith, Cadence Linn, Charlotte Donahue and Felicity Woods placed 29th with a time of 5 minutes, 2.24 seconds.
In the 4x100 relay, the foursome of Underwood, Pleima, Cunningham and Emmalyn Buchman finished 31st in 56.18 seconds.
The sprint medley relay team was 34th. The team of Rachael Uecker, Jenah Jones, Pleima and Buchman finished the race in 2:08.30.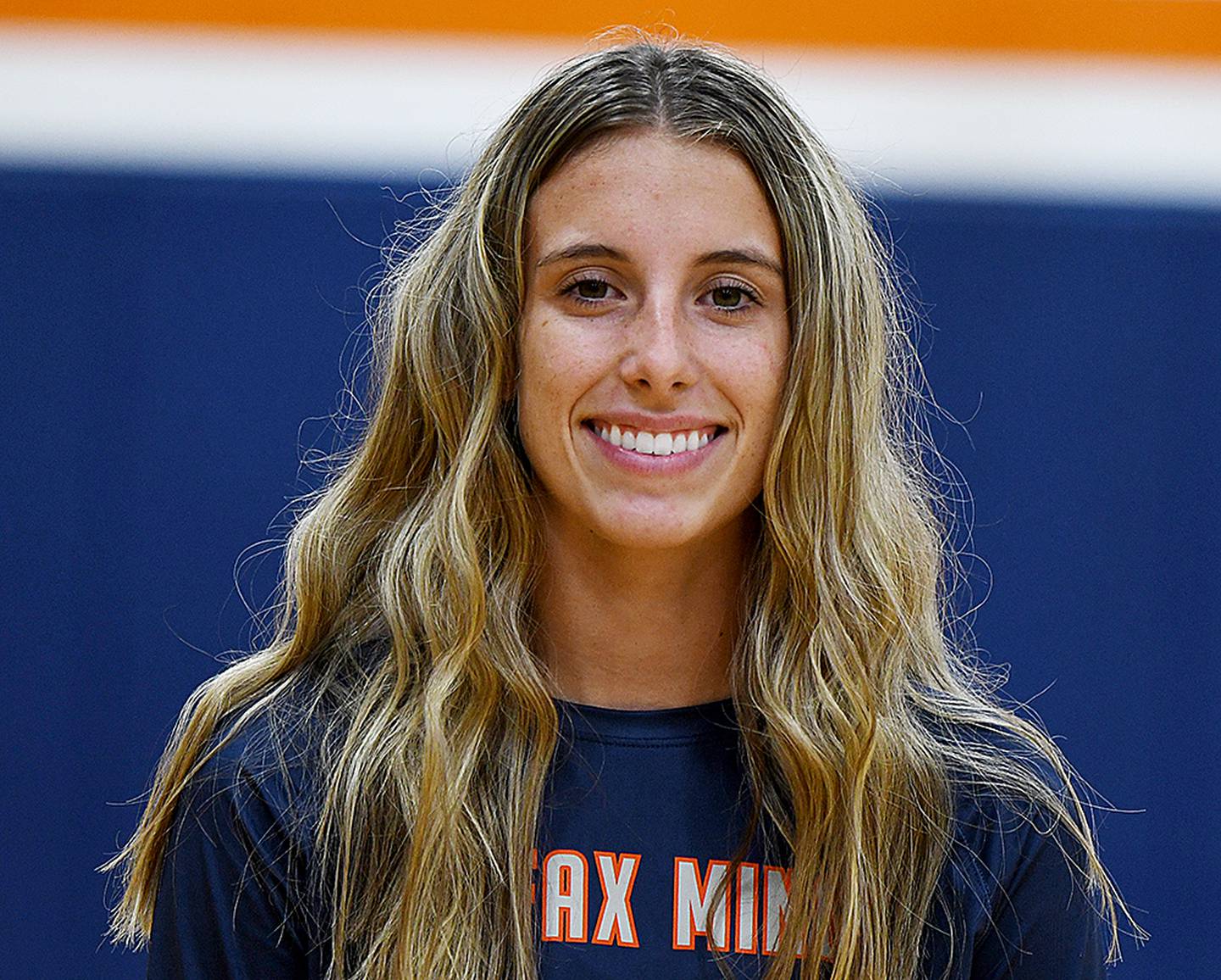 The Tigerhawks were top 40 in three field events. Cunningham (4 feet, 5 inches) was 32nd in the high jump, Underwood (13-10 3/4) placed 39th in the long jump and Holland Robinette (28-5) finished 40th in the shot put.
In the 400, Kamylia Snyder (1:12.82) and Donahue (1:15.53) placed 50th and 54th, respectively.
Woods, Gibson compete for C-M boys at ISU indoor
AMES — Xavier Woods and Carter Gibson both competed for the Colfax-Mingo boys' track and field team at the ISU indoor meet on Friday.
Woods led the Tigerhawk duo with a 17th-place finish in the Class 2A high jump and Gibson was 19th in the 400 dash.
Woods' best leap was 5-5 in the high jump. He tied for 17th in the event. Gibson's time in the 400 was 57.53 seconds.
Both Tigerhawks competed in the 60 hurdles and Gibson led the way in 23rd place with a time of 9.93. Woods was 32nd with a time of 10.67.