PELLA — The second quarter doomed Newton's girls basketball team on Tuesday.
The Cardinals dominated the second half and played well in the first quarter, but Pella Christian scored nearly half of its total points in the second frame during a 52-46 home win in Little Hawkeye Conference action.
The Eagles led by one after one quarter but outscored the Cardinals 24-5 in the second. Newton closed its gap in the third and then outscored their hosts 22-11 in the fourth, but couldn't quite get over the hump.
"We had too many unforced turnovers in the first quarter," Newton head girls basketball coach Eric Vander Velden said. "We had 15 total in the first half against a team that doesn't really pressure you."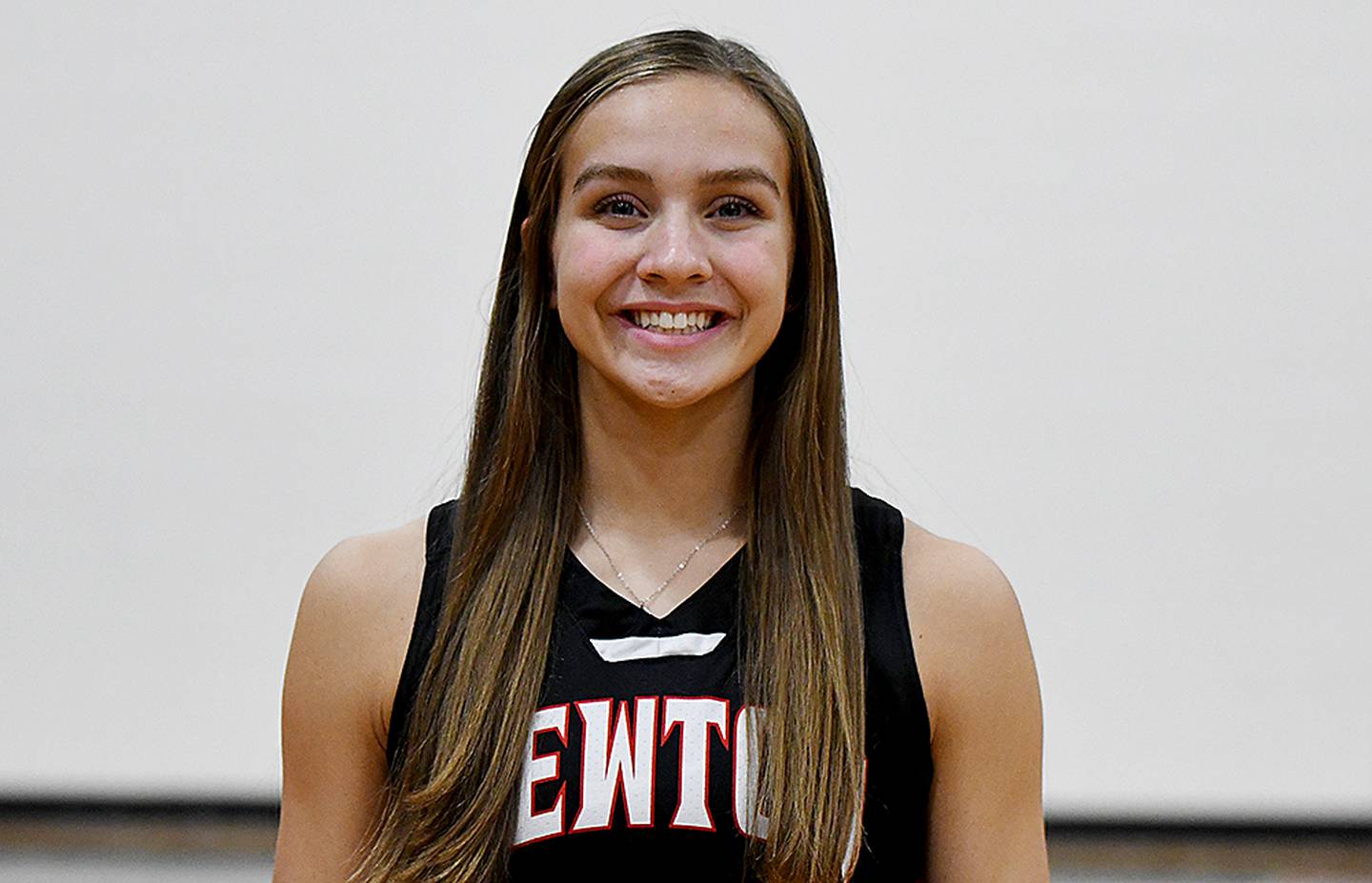 Newton led 4-0 early on buckets by Cadie Horn and Sophia Reynolds. Horn scored again inside later to make it 9-8 Eagles and Joslyn Terpstra converted a layup and made two free throws to push the home team in front by five.
Alex Riney scored four of her eight points in the latter stages of the first and the Cardinals trailed 13-12 after 8 minutes.
Foul trouble mounted for Newton though as Alex Garvis and Horn both picked up their second late in the first. That forced Vander Velden to move to a 2-3 zone defense, and Pella Christian got hot from outside in the second.
The Eagles began the frame with a Faith Kacmarynski 3-pointer, but Terpstra did most of the damage. She scored 13 of her 17 first-half points in the period and the Eagles used runs of 11-0 and 9-0 to go in front by 20 at halftime.
Pella Christian (4-15 overall, 2-9 in the conference) made five of its eight 3s in the second. The Cardinals were 0-of-8 from the floor in the period.
"I played a 2-3 zone because of our foul trouble," Vander Velden said. "In hindsight, I probably should have gone back to a man-to-man. Foul trouble hurt us. We had to put people in different spots."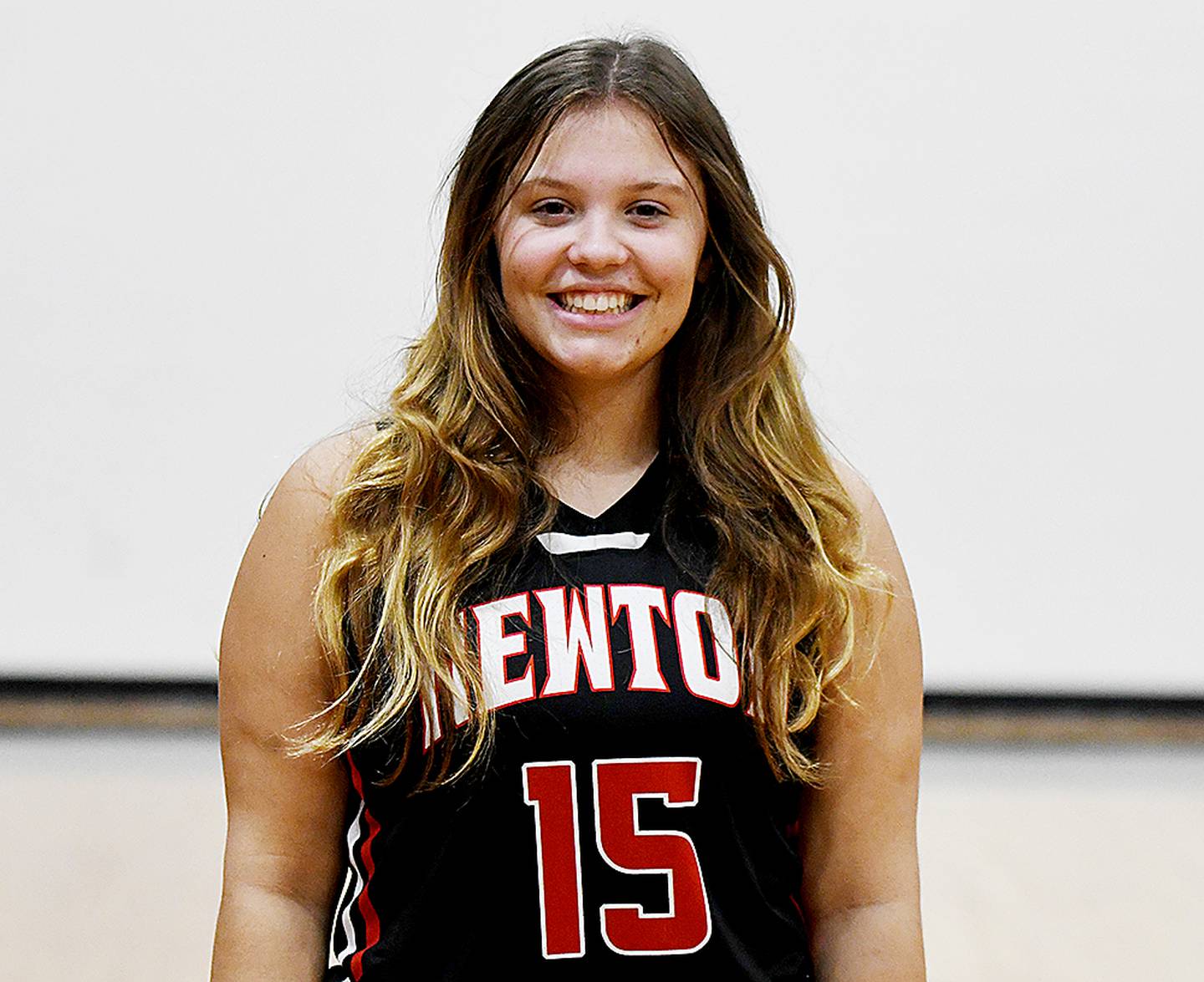 The Cardinals outscored the Eagles 7-4 in the third.
Reynolds scored a team-high 22 points and 12 came in the fourth as the Cardinals rallied.
Newton closed the gap to single digits when Reynolds buried a 3 with 2:34 to go. Audrey Rausch connected on a 3 with 1 minute to play to get the Cardinals within five, but that's as close as they got.
"I told them we could come back if we got some stops and have less than five turnovers in the second half," Vander Velden said. "We did a good job with both of those things."
Reynolds led Newton with 22 points, seven rebounds, three assists and three steals. while Riney had the best game of her varsity career with eight points, six rebounds and three steals.
"Alex Riney really stepped up. She's getting better at driving and is playing more under control," Vander Velden said. "We scored 22 points in the fourth, which was maybe our highest of the year.
"We wanted to get Sophia the ball and we wanted her to get to the line. We hit a couple of 3s and they missed some free throws, which gave us a chance."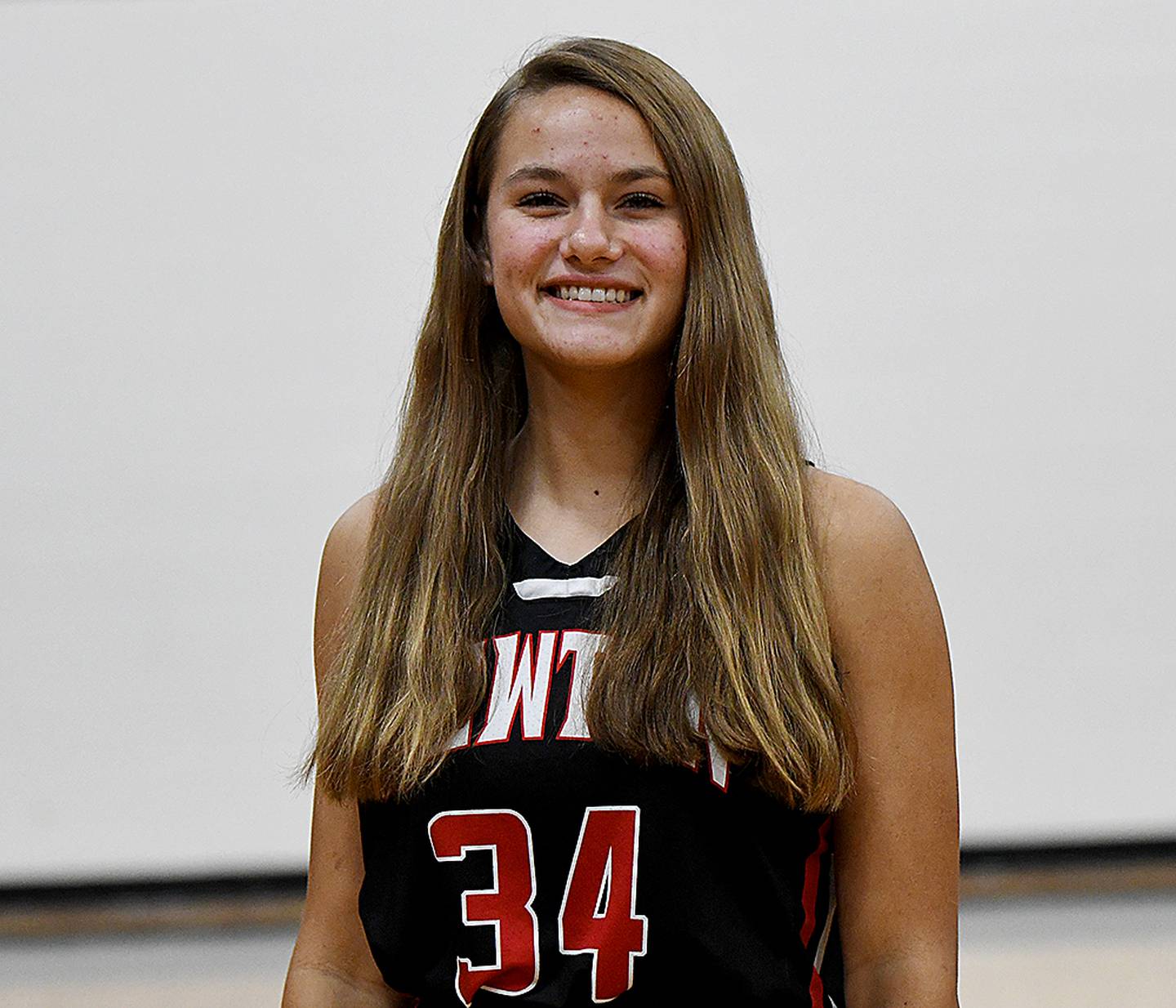 Horn added eight points and 11 rebounds and Rausch chipped in five points, two rebounds and three assists. Hailey Dickerson grabbed six rebounds, Garvis plucked three boards and Emily Wermager swiped three steals.
The Cardinals shot 31.4 percent from the floor, connected on 2-of-19 from 3 and made 12-of-22 from the free-throw line. They out-rebounded the Eagles 44-31 but committed 20 turnovers.
Terpstra led all scorers with 26 points and added five rebounds and Kacmarynski chipped in nine points, 10 rebounds and seven assists and Karlie Anderson tallied nine points, three boards and four steals.
The Eagles shot 36.6 percent from the floor, connected on 8-of-24 from 3 and made 14-of-31 from the foul line. They turned the ball over 15 times.
"I told Garvis at halftime that Terpstra isn't going to get any more," Vander Velden said. "She got some, but Alex did a great job of slowing her down. They only scored 15 total in the second half."
Notes: Newton's junior varsity defeated Pella Christian 42-39. Tori White scored a game-high 20 points and made 1-of-2 from the foul line with 24 seconds left to make it a three-point game. Moriah Reynolds added eight points and Evie Main chipped in seven.