CEDAR RAPIDS — Clay Lamb and Finn Martin were part of two wins, the Cardinals had seven top-three finishes and the Newton-Colfax-Mingo-Pella boys' swim team placed third at the North Central Swim Conference meet on Saturday.
NCMP won the 400-yard freestyle relay and Martin and Lamb each claimed an individual victory to lead the Cardinals at Coe College.
"It was a good meet overall, and we will train this week to prepare for districts," NCMP head boys swim coach Sarah Patterson said. "We are still waiting on taper for our initial speed, but our back halves are strong."
Led by three wins, three runner-up finishes and two third-place tallies, the Cardinals scored 352 points in the final standings. Decorah won the NCSC meet with 479 points, while Vinton-Shellsburg (357) was five points in front of NCMP in second.
The rest of the eight-team field included Boone (326), Williamsburg (246), Grinnell (185), Oskaloosa (155) and Centerville (92).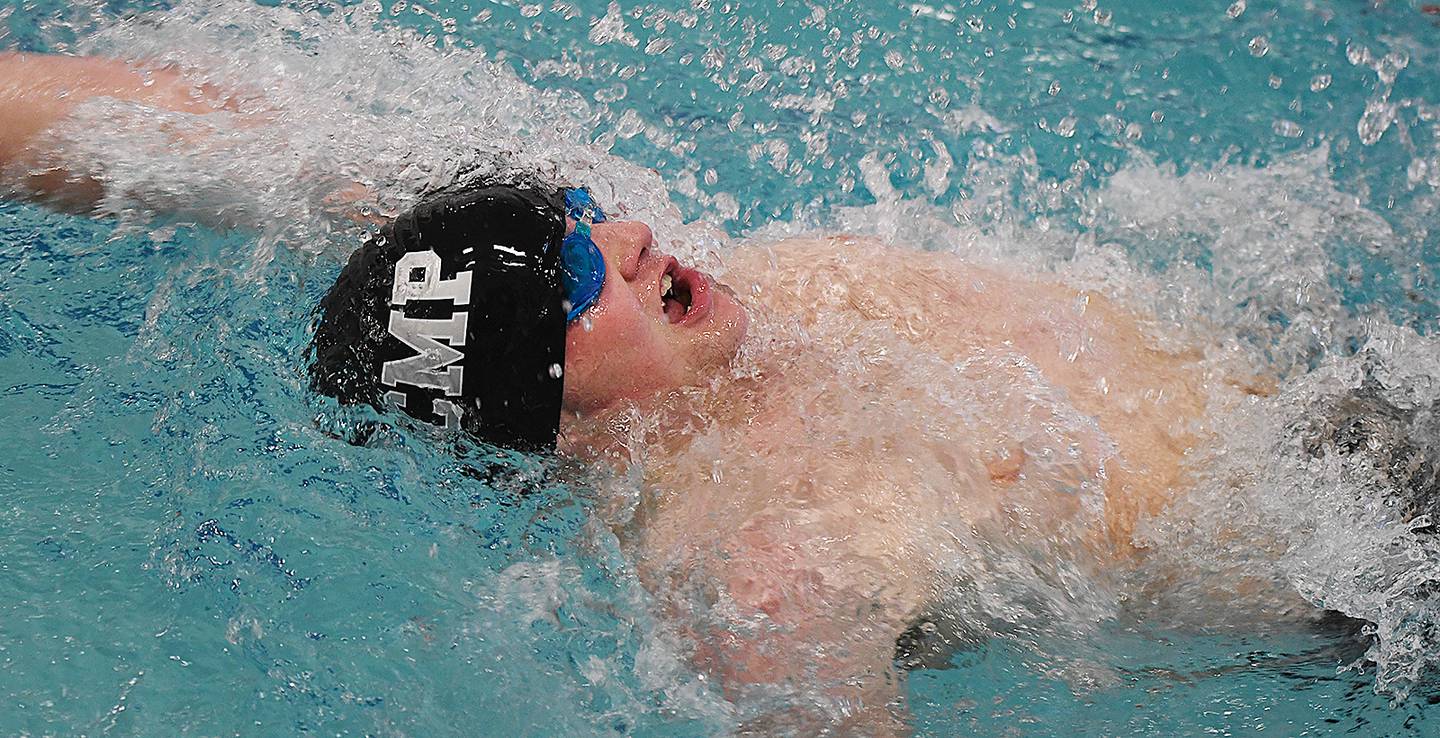 The winning 400 freestyle relay team included Eli Eekhoff, Lamb, MacK Copeland and Martin and they won the race in a season-best 3 minutes, 29.09 seconds.
The foursome was a full 5 seconds faster than the runner-up team from Boone.
Martin and Lamb opened the 200 freestyle relay and were joined by Brady Comer and Eekhoff. They finished second in a season-best 1:34.38, edging Vinton-Shellsburg by .5 seconds. Decorah was less than one second faster in first.
The season-best times in the freestyle relays place them 19th in the state in both races.
The Cardinals were 1-2 in the 100 butterfly. Lamb won the race in 58.75 seconds and Eekhoff was the runner-up in a career-best 1:00.17.
Martin was seeded second in the 50 freestyle but won the race in 22.34 seconds.
The other second-place finish came from Comer in the 100 breaststroke. His runner-up time was clocked in 1:05.56 and Ethan Comer placed eighth in 1:12.69.
The final top-three finish came in the 200 medley relay. NCMP placed third with Jonah Brown, Brady Comer, Martin and Eekhoff and they finished the race in a season-best 1:48.27, edging Grinnell for a top-three finish by .21 seconds. That new season-best time moves NCMP into 27th in the state.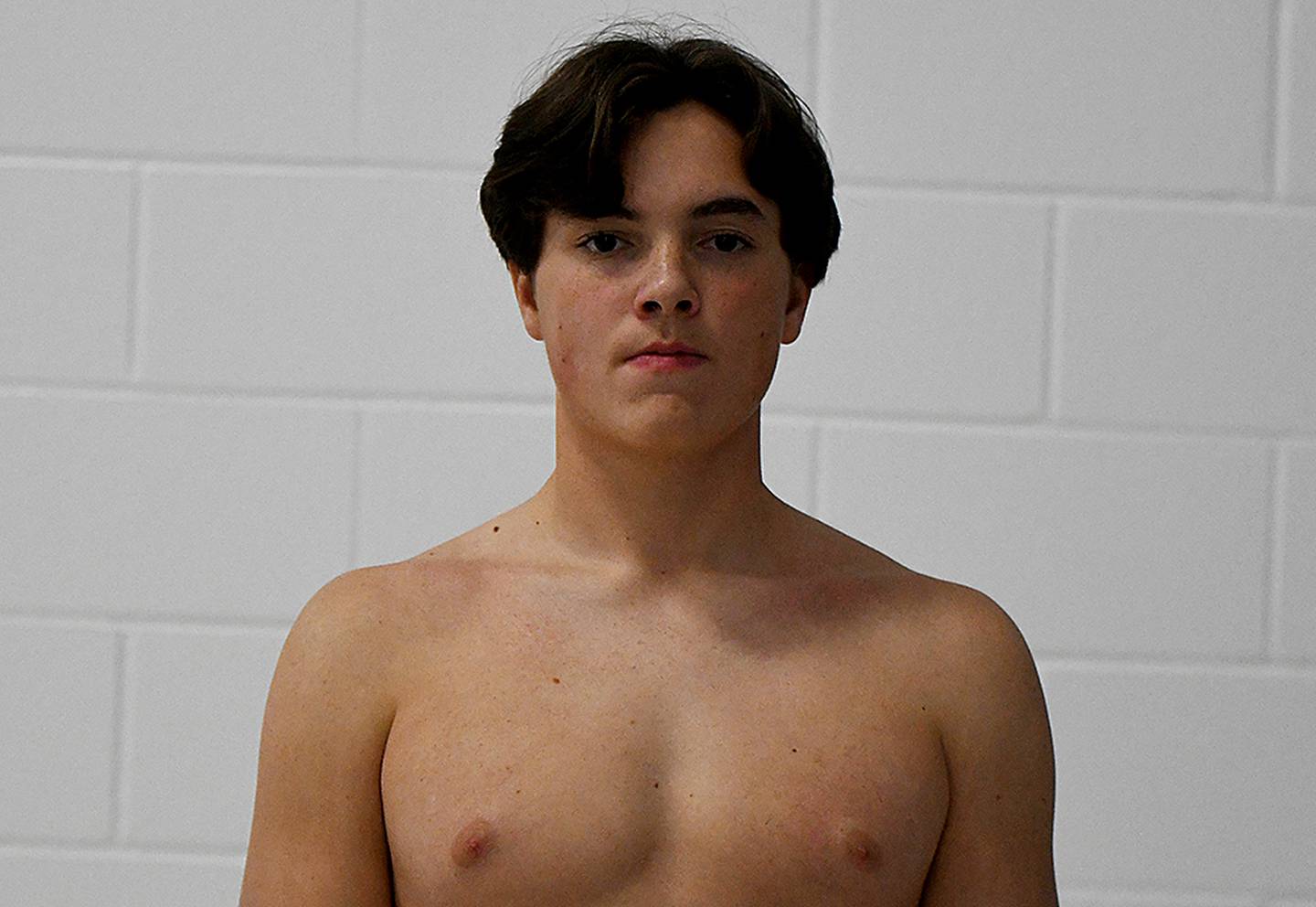 The Cardinals placed two swimmers in the top eight in the 200 freestyle, 200 individual medley and 100 backstroke.
In the 200 freestyle, Lamb was fourth in a personal-best time of 2:00.91. He was .58 seconds back of third and Copeland placed seventh in a personal-best 2:07.08.
In the 200 IM, Mason Gaulke and Ethan Comer were sixth and seventh, respectively. Gaulke finished in 2:26.44 and Ethan Comer swam a 2-second PR in 2:26.51.
Brown and Drew Fuller placed 6-8 in the 100 backstroke. Both swimmers posted personal-best times as Brown hit the wall in 1:04.28 and Fuller stopped the clock in 1:04.53. The seventh-place finisher had a time of 1:04.36.
Copland scored a top-five finish in the 500 freestyle. He was fifth in 5:58.22.
In the 100 freestyle, Brady Comer posted his fastest time of the year and came in eighth with a time of 56.78 seconds. He was .17 seconds in front of the ninth-place finisher.
"The 100 fly was a great event for us," Patterson said. "Brady and Ethan continue to look strong in the breaststroke and Finn dominated the 50 free despite being seeded second."