MOUNT VERNON — The opening-round dual between Class 2A No. 22 PCM and 11th-ranked Davenport Assumption came down to the final match on Tuesday.
The Mustangs trailed 16-5 and 22-8 early in the matchup, but three straight wins got them back in it until a win by fall from the Knights secured the 37-30 victory at Mount Vernon High School.
Fourth-ranked Mount Vernon defeated Assumption 42-21 in the final round to clinch a spot in this weekend's state tournament at Xtream Arena in Coralville.
PCM and Assumption split the 14 contested matches, but Assumption won the dual because it had five pins. PCM's final two victories were by fall, but the Mustangs also registered three wins by decision.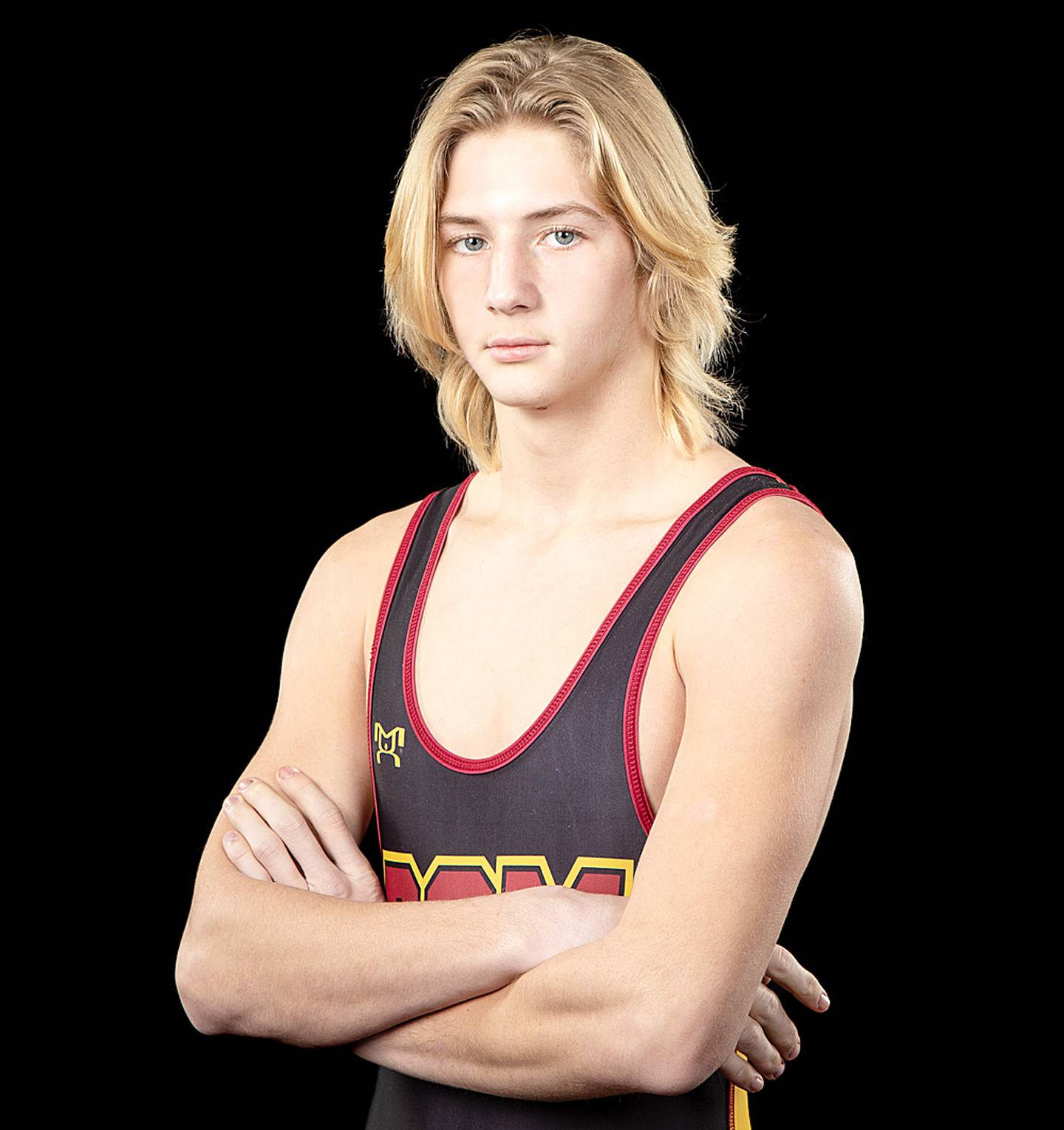 Zach Richards scored an 18-3 technical fall win at 120 pounds to get PCM on the board. No. 10 Tucker Wheeler won his match 9-2 at 138 and then Hewitt Brinegar (152), William Vanderpool (160) and Wyatt Wheeler (170) collected consecutive wins.
Brinegar bumped up a weight class and won 8-5. Vanderpool secured a 12-4 triumph at 160 and Wheeler edged his opponent, 2-1.
Nate Richards (195) and Kaden Clark (285) both won by fall to get the dual to the final match.
Nate Richards trailed 2-0 early but led 5-2 after one period before winning by pin. Clark's pin took 51 seconds.
In the final match, Kaliber Fry led 2-1 after one and went up 4-2 in the second. After Brody Buhman tied it at 4-all, he finished off Fry with a second-period fall.
All three of Assumption's ranked wrestlers — No. 1 Derrick Bass (126), No. 6 Cadyn Wild (132) and No. 2 Michael Macias (145) — won their matches by pin.