COLFAX — Colfax-Mingo head boys basketball coach Phil Grant hopes what he saw on Monday in the Tigerhawks' season opener is not a sign of what's to come.
But, with an injury to a key player and after losing a few players who were expected to have large roles, Grant could be looking for answers early on this winter.
The Tigerhawks' first shot at competition and the first home game of the season resulted in an 81-33 loss to Chariton.
"With everything going on with guys who are hurt or guys we thought we'd have but don't, we have guys who I thought would be more role players this year who now have to start and do more," Grant said. "They'll get more comfortable as the year goes on."
Chariton jumped out to an 8-0 lead against Colfax-Mingo and eventually led 25-10 after one quarter.
Turnovers and bad transition defense were issues throughout the night. It also helped the Chargers grab an early advantage.
"They did basically what we want to do and we looked shocked that they were doing it," Grant said. "We didn't know how to respond to it.
"They did a lot of things that I tell our boys I want us to be, and I guess we were surprised by that. That's not how they played last year at all."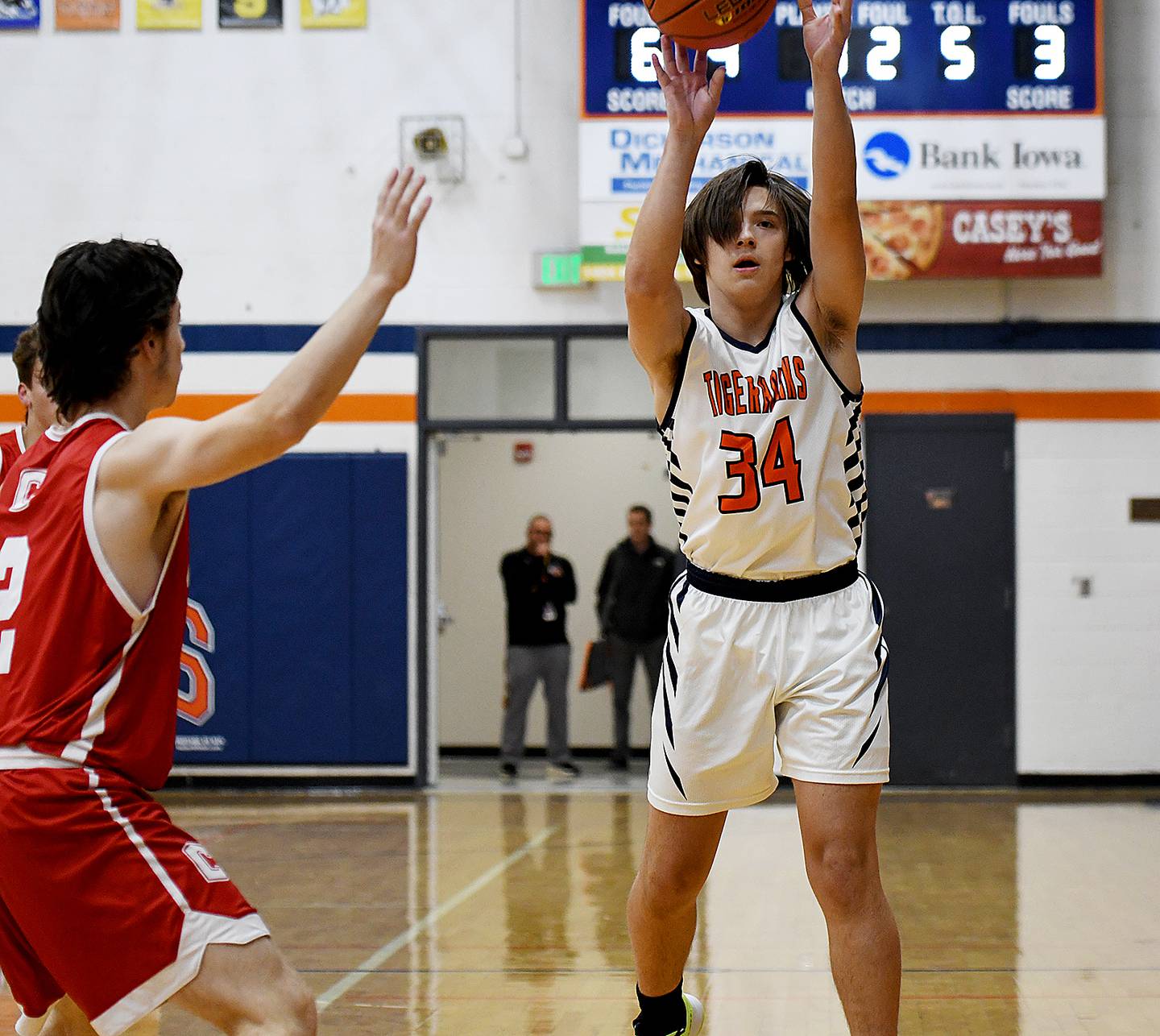 The Tigerhawks played catch-up all night. Harrison Rhone did the best he could to keep C-M close. He scored six of the team's 10 points in the first and had nine at halftime, but Chariton led 49-20 at the break.
Rhone hit a 3-pointer early in the second period but went to the bench with 6 minutes to play after picking up his third foul.
Charlton (1-0) used runs of 10-2 and 7-0 to extend its advantage at the half.
"Our transition defense was really bad tonight. We had a lot of guys not doing their responsibilities," Grant said. "We had too many people watching the play instead of realizing guys were leaking down the floor and throwing the ball over the top.
"We tried to go to a man defense this year and we had some good buy-in on that, but we were out of position a lot. We have more work to do and things won't get any easier tomorrow."
The 35-point mercy-rule continuous clock went into effect early in the third. The lead grew to 57-20 before Jared Lewis went 1-of-2 from the free-throw line. Cael Bracewell added a pair of freebies and Carter Gibson scored a bucket inside.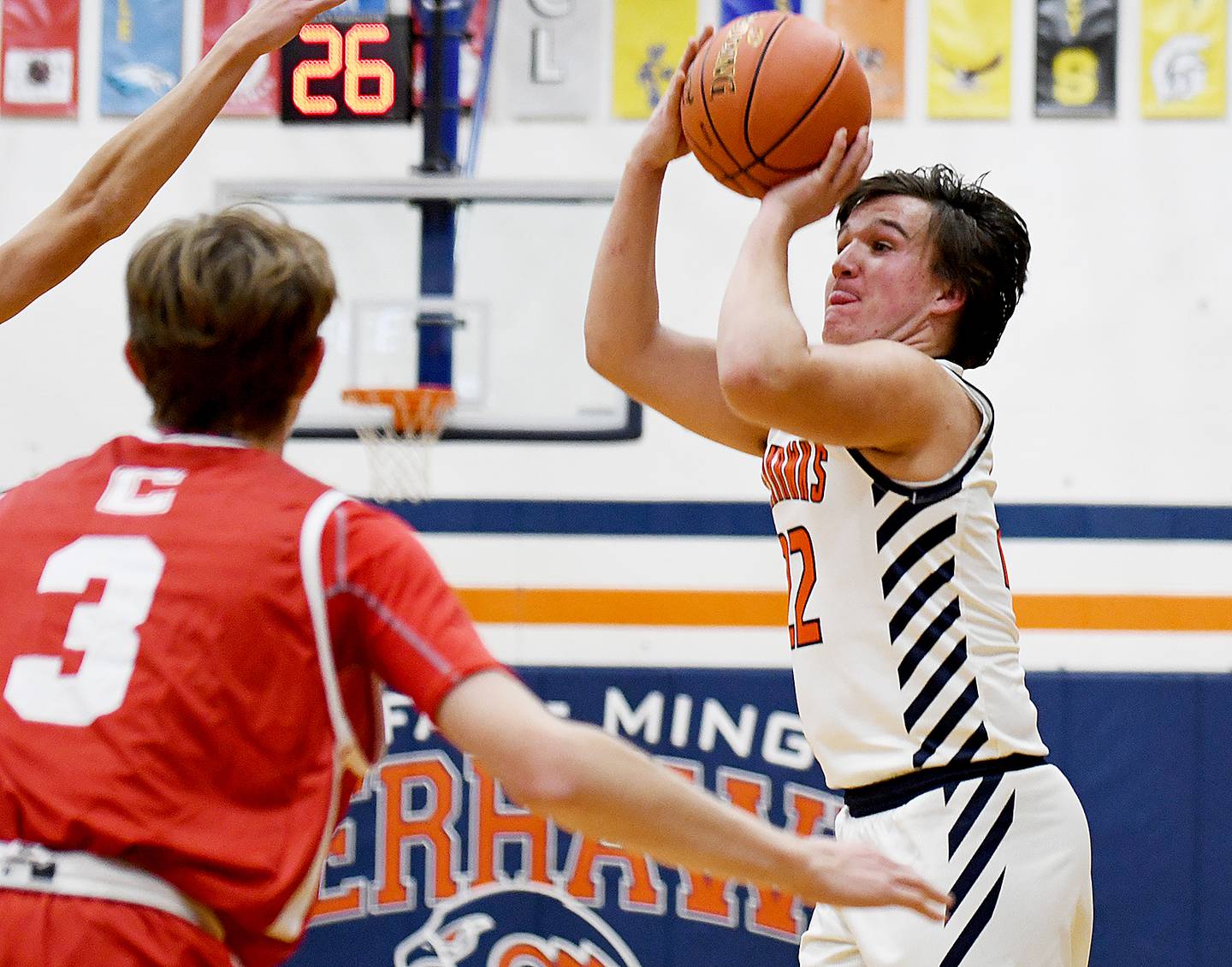 Colfax-Mingo (0-1) though was limited to 13 second-half points and they were outscored 22-7 in the third and 10-6 in the fourth.
The Tigerhawks were held to 33 points after connecting on just 24 percent from the floor. They were 3-of-22 from 3-point range and 6-of-12 from the line and committed 22 turnovers.
"We let their pressure get to us. We turned the ball over a lot and never really got into our stuff," Grant said. "We got some good looks when we ran our stuff. We didn't have much confidence in our shots after too many turnovers early in the game."
Rhone was held scoreless in the second half until the final minutes. He scored back-to-back buckets late in the fourth and finished with a career-high 13 points.
Lewis added a career-best nine points, Gibson chipped in six rebounds and two blocks and Bracewell finished with three points and two boards.
Brandon Kite pulled down five rebounds and swiped two steals, Kale Wilwerding grabbed three rebounds and Shane Hostetter and Trey Hockemeier each pulled down two boards.
"He's got the most experience on this team as far as playing competitive basketball," Grant said about Rhone. "I expected him to take on a bigger role. He'll continue to get better — he's still just a sophomore. We just need other guys to show that same comfort."
Chariton's Mason Smith led all scorers with 26 points, Blane Wallace added 13 points, nine rebounds and four assists and Cameron Gibson tallied 12 points, six assists and four steals.
The Chargers shot 52.6 percent from the floor, made 7-of-18 from 3 and hit 14-of-21 from the charity stripe. They also out-rebounded the Tigerhawks 37-26.
A big reason why C-M was beaten on the boards was due to the fact it didn't have Joe Earles in the lineup. He suffered a shoulder injury before the season and may miss the entire year.
"We gave up a lot of second-chance rebounds and points and one of Joe's goals this season was to be that guy inside who can get all the rebounds," Grant said. "He was going to be one of our best bigs so to not have him certainly hurts.
"He's doing some physical therapy right now, and it's not likely he'll be back, but we'll find out officially sometime before Christmas."
Notes: The Tigerhawks also won't have Curtis Horras this winter following his announcement that he will be transferring to Dowling Catholic after the holiday break. … Hockemeier also won't be in a C-M uniform after next week. His family is moving back to Winterset. ... Colfax-Mingo defeated the Chargers 59-47 in last year's season opener but never held a lead on Monday.