MONROE — A poor shooting night plagued PCM's girls' basketball team in its home opener against Knoxville on Nov. 22.
The Mustangs' rally from a first-half hole fell short as the visiting Panthers used a big first quarter and a significant advantage on the boards to down PCM 57-51.
It was the season opener for Knoxville, while the Mustangs fell to 1-1 on the season.
"This was a tough one," PCM head girls basketball coach Sami Allison-Rodriguez said. "It was a better second half for us. We battled and will be better for this game."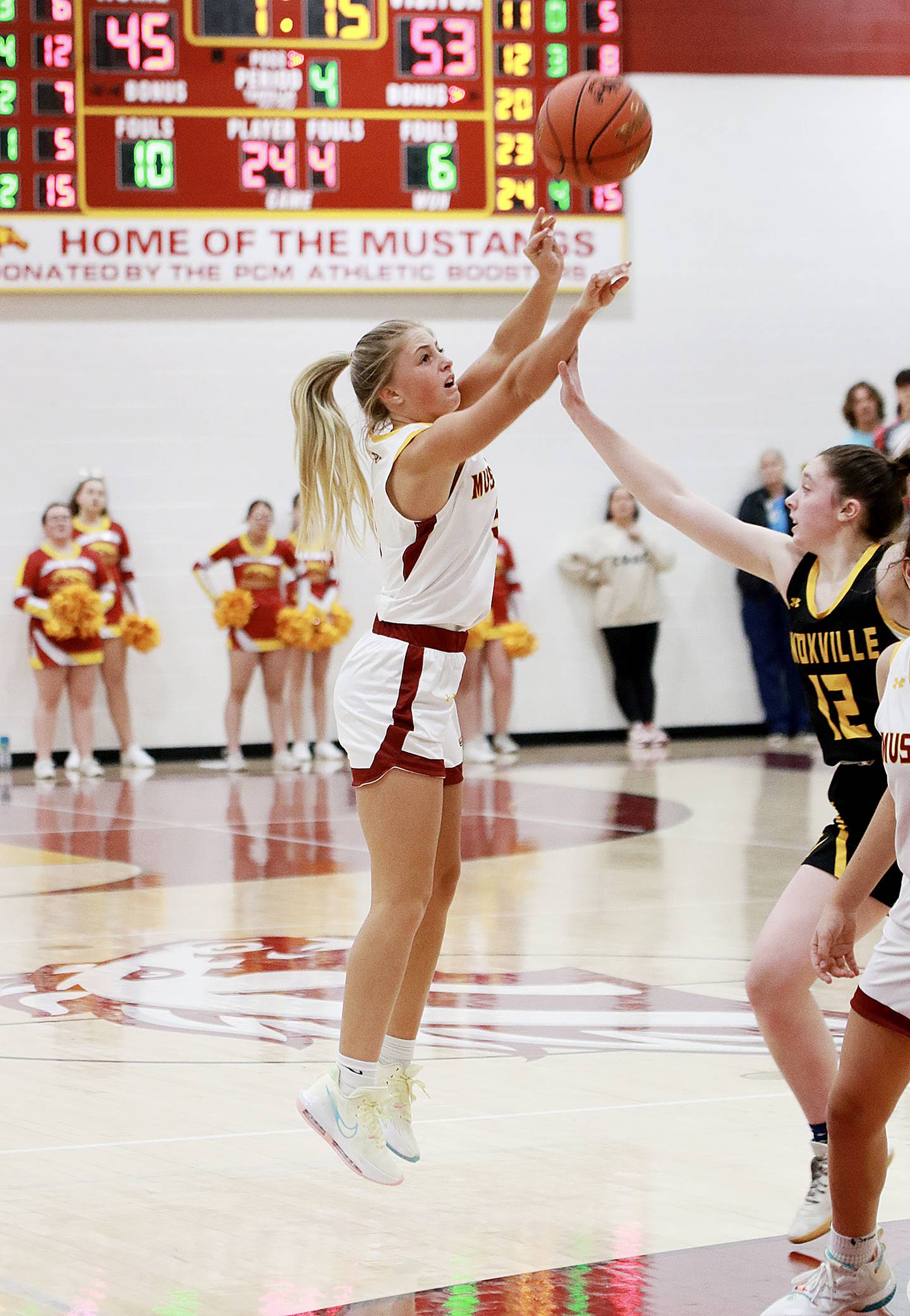 Knoxville (1-0) led 16-8 after one quarter and held a 27-15 lead at halftime. PCM won the second half 36-30.
Tori Lindsay scored a career-high 15 points and added four rebounds and two assists.
Addison Steenhoek added 11 points, three rebounds, four assists and five steals and Paige Steenhoek tallied 12 points, two boards and three steals.
Sophia Steenhoek registered seven points, five rebounds and three steals and Madie Reed collected six points and two rebounds.
The Mustangs got zero points from their bench, but Elle Davis grabbed three boards and Evelyn Burkett added two rebounds.
PCM shot 31.4 percent from the floor. The Mustangs were 7-of-28 from 3-point range and 12-of-14 from the free-throw line. They also were out-rebounded 32-21 and committed 19 turnovers.
Brittany Bacorn had 16 points and seven rebounds to lead Knoxville, while Hannah Dunkin scored 13 points. Emma Dunkin dished out six assists.
The Panthers shot 43.5 percent from the floor but made only 11-of-22 from the line and turned the ball over 22 times.