Lynnville-Sully had a historic football season this fall. The Hawks won their second straight district championship, started the season 11-0 and made it to the state semifinals for the second time in school history.
For their efforts, three Hawks earned all-state recognition by the Iowa Print Sports Writers Association and the Iowa Football Coaches Association.
Seven area gridders were honored in all as first and second all-state teams in all seven classes were selected on Sunday and then released to the general public at 12:01 a.m. on Tuesday.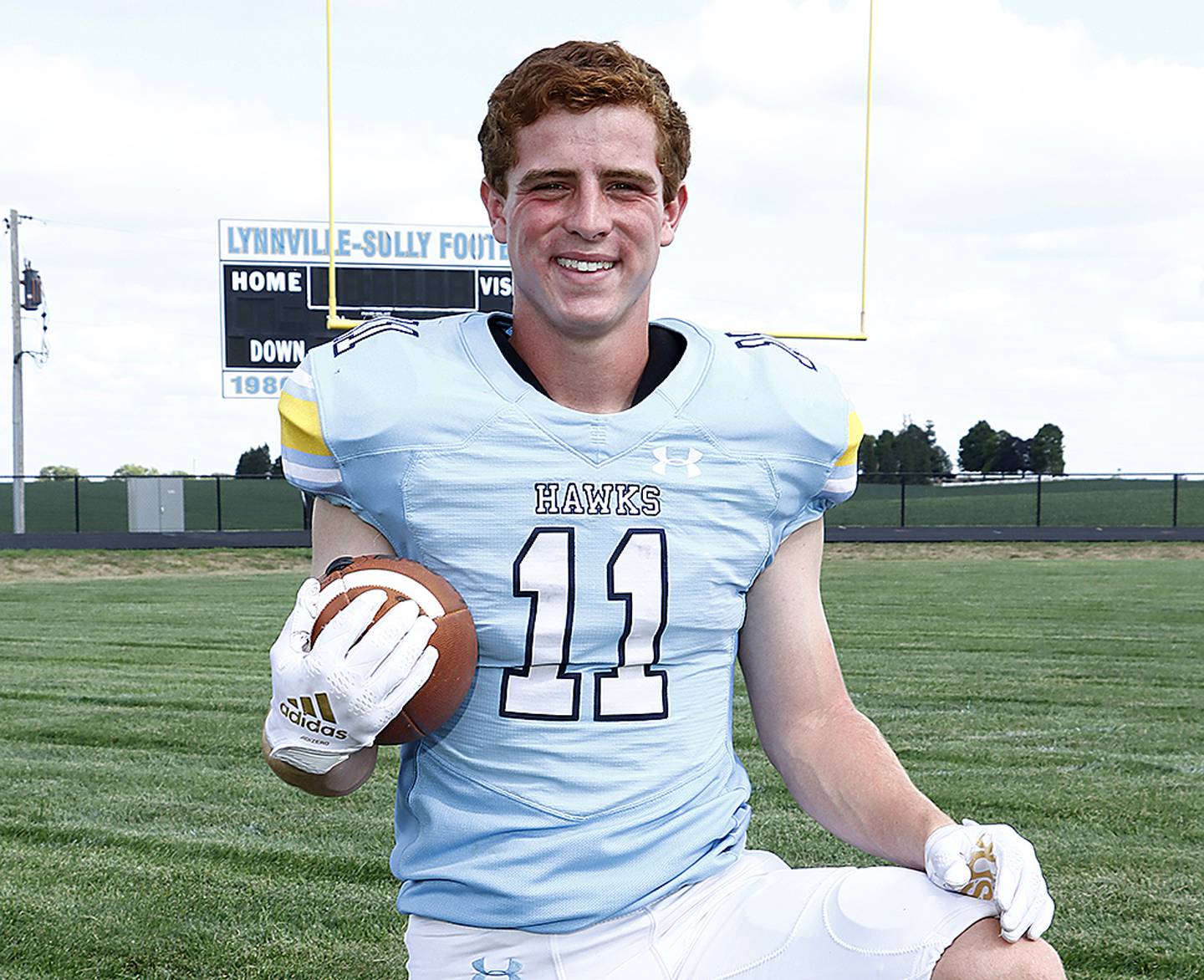 Lynnville-Sully junior Corder Noun Harder and seniors Kyle Squires and Conner Maston all were selected to the first team in Class A.
Newton junior Nate Lampe, Baxter senior Cody Damman and PCM senior Donovan Nickelson and junior Mark Bussan all earned second-team honors.
Noun Harder was a first-team offensive utility player in Class A. His 1,896 rushing yards and 27 rushing touchdowns both ranked third in the class. He also ranked sixth in Class A with 29 offensive TDs and his 2,056 total yards ranked ninth.
Noun Harder's 11.1 yards per rush ranked fifth in the class and his 2,627 all-purpose yards were first in Class A. He added 13 catches for 160 yards and two scores and had four special teams return touchdowns.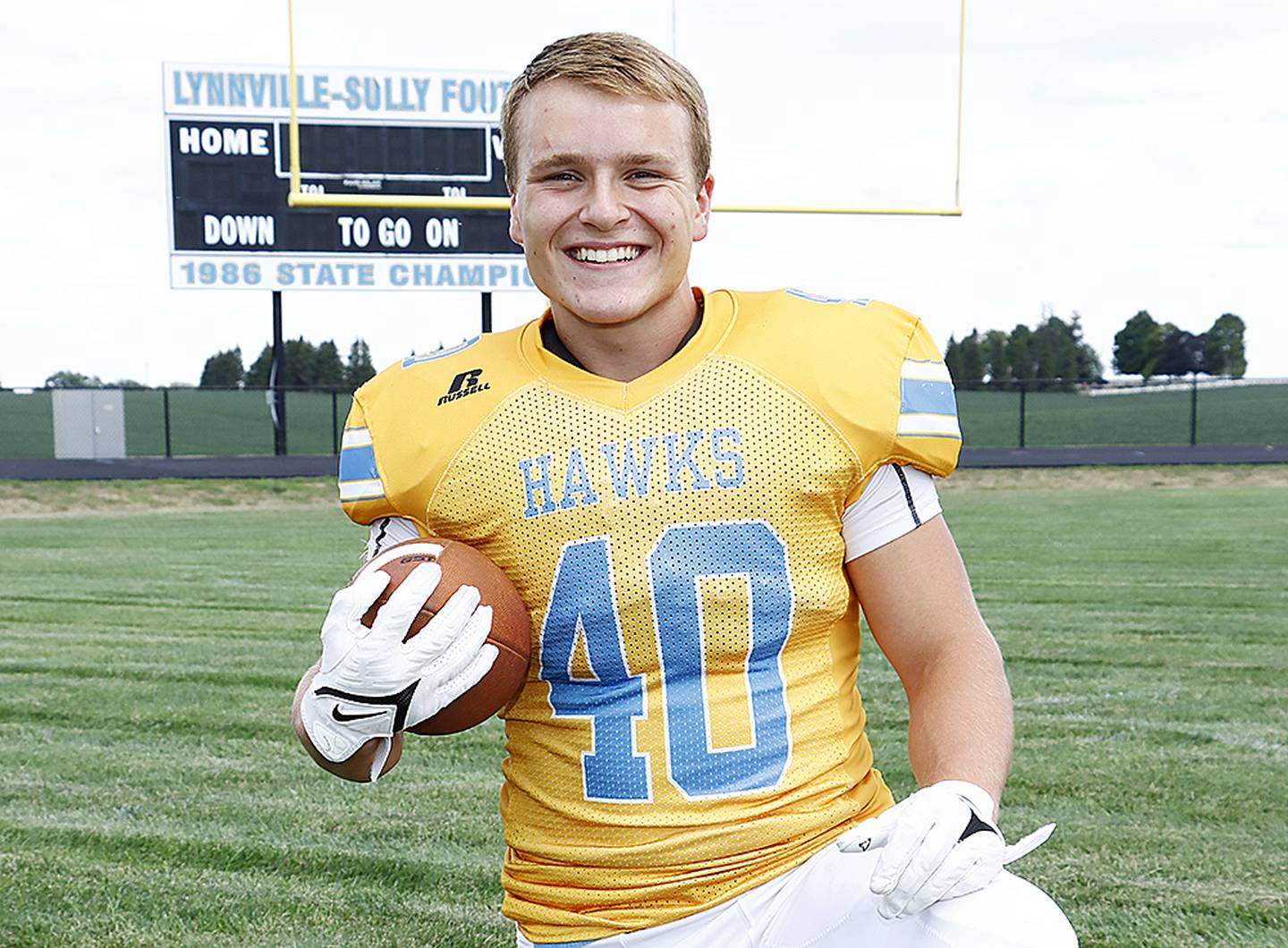 Squires made the first team as a linebacker. He ranked seventh in Class A with 86.5 tackles and his 15.5 tackles for loss ranked tied for seventh. Squires also finished with 1.5 sacks.
Maston made the first team as a defensive utility player after ranking tied for seventh in Class A with four interceptions. He also registered 44.5 tackles and two fumble recoveries.
Lampe was a second-team selection at defensive back in 4A. He ranked second in the class with six interceptions and finished with 26 tackles.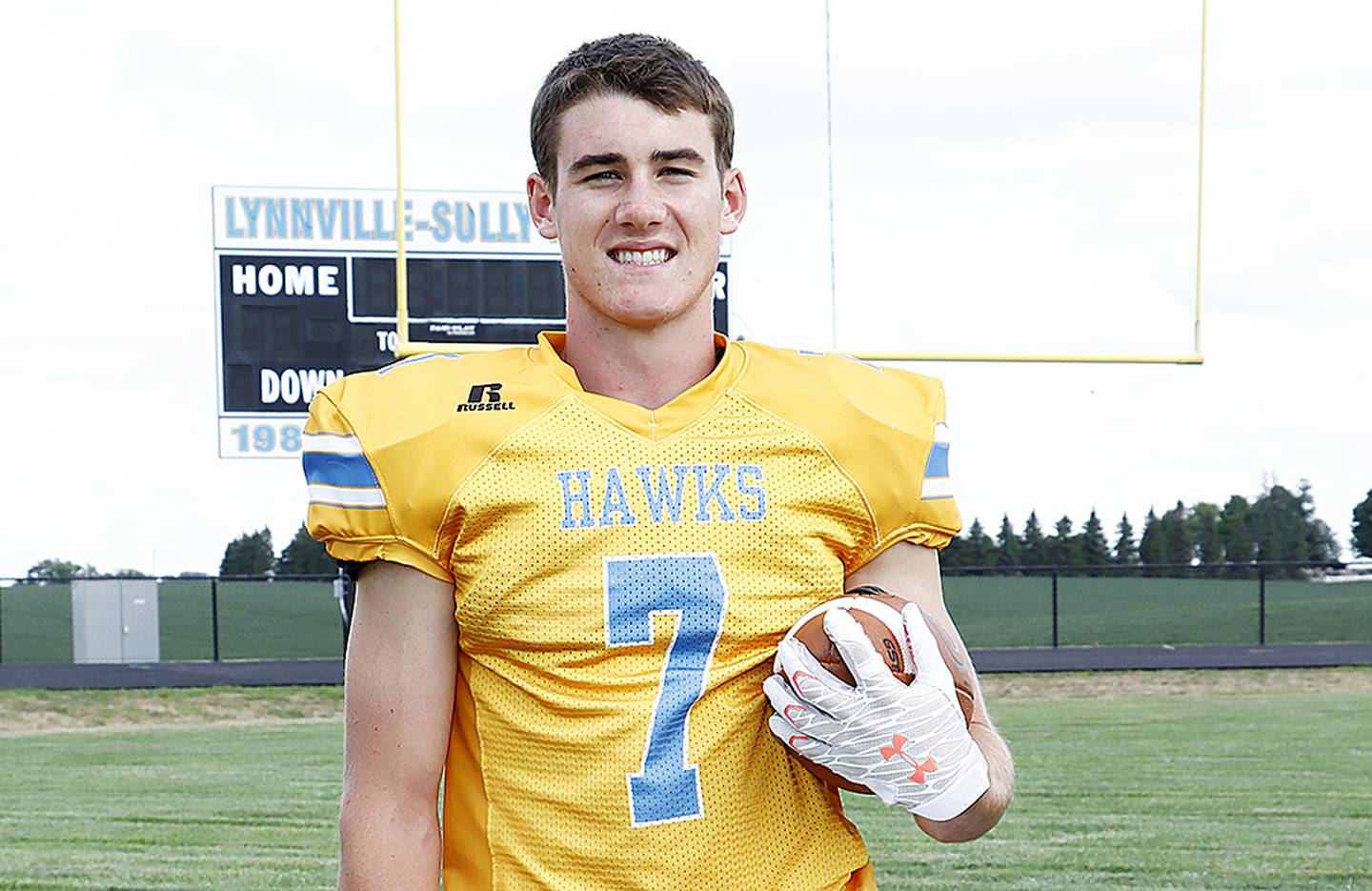 Damman was one of the best offensive players in 8-man and earned second-team honors as a utility player.
He finished with 1,621 passing yards and 1,217 rushing yards. His 25 TD passes ranked 10th in 8-man, and he added 22 rushing TDs and ranked ninth in 8-man with a 10 yards per carry average.
Damman's completion percentage was 70.5, his 47 offensive TDs ranked tied for seventh and his 2,838 total yards ranked tied for sixth. His quarterback rating of 161.9 was third.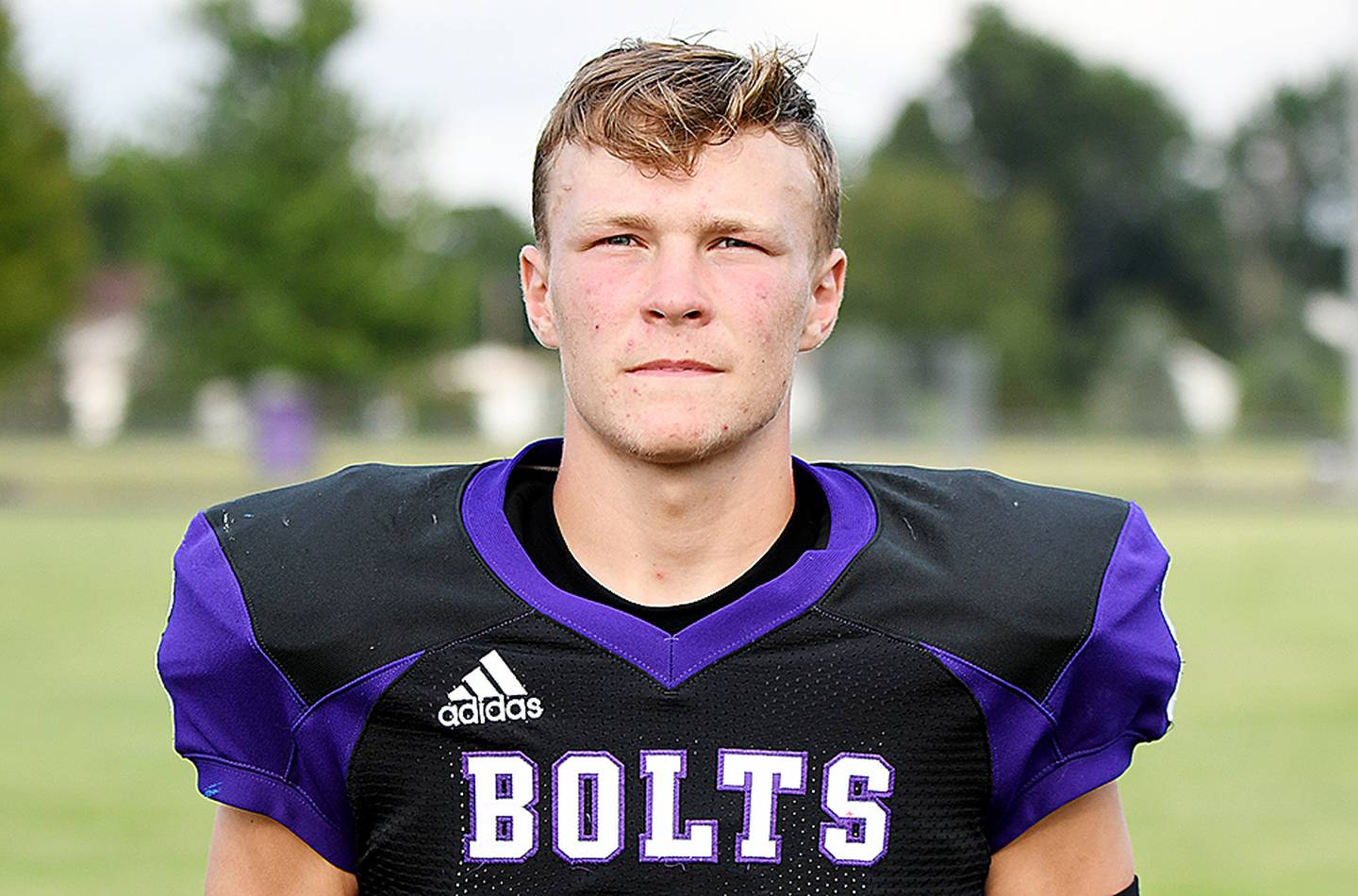 Nickelson was a second-team all-state defensive lineman in 2A. He finished with 45.5 tackles, 10 tackles for loss and one fumble recovery.
Bussan was the Mustangs' best offensive lineman and he earned second-team all-state at that position. He paved the way for PCM's offense to rush for 1,909 yards and average 5.7 yards per carry, which both ranked 17th in 2A.
Dozens of sports writers and coaches from across the state met either in person at Dowling Catholic High School or over Zoom to select this year's teams.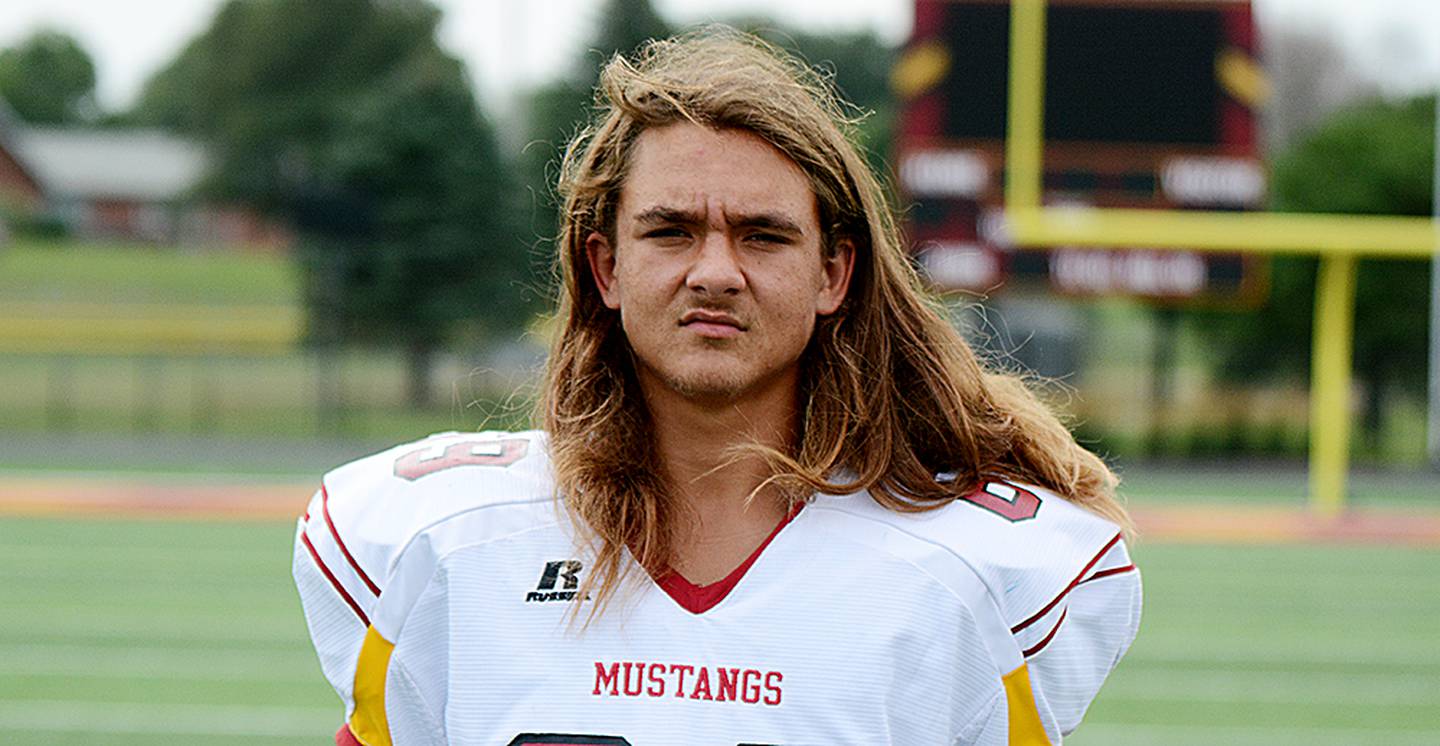 Team captains were selected in each of the seven Iowa high school football classes. Captains must be a senior and selected to the first all-state team and are voted on by sports writers in each class.
The captains in each class were Cael Ortmann of Remsen St. Mary's (8-man), Patrick Brown III of Grundy Center (Class A), Nolan Delong of Durant (Class 1A), Zach Lutmer of CLGLR (Class 2A), Aidan Hall of Harlan (Class 3A), Braylon Kammrad of Council Bluffs Lewis Central (Class 4A) and Abu Sama of Southeast Polk (Class 5A).
The Iowa Print Sports Writers Association was founded in February 2018 to carry on the tradition of newspapers selecting all-state teams for Iowa high school sports.