CHARITON — PCM and Chariton played a very even basketball game through three quarters on Friday night.
A big fourth quarter though was the difference and the Mustangs got their new season off to a good start with a 41-32 road win over the Chargers during a non-conference matchup.
Chariton led 10-8 after one, and PCM trailed by one at halftime. Both teams scored nine points in the third, but the Mustangs won the fourth, 15-5, in claiming their first win of the season.
Addison Steenhoek led the visitors with 11 points, three rebounds, four assists and five steals.
Tori Lindsay produced nine points, four rebounds and two assists in her varsity debut. Paige Steenhoek also had nine points, three steals and two boards.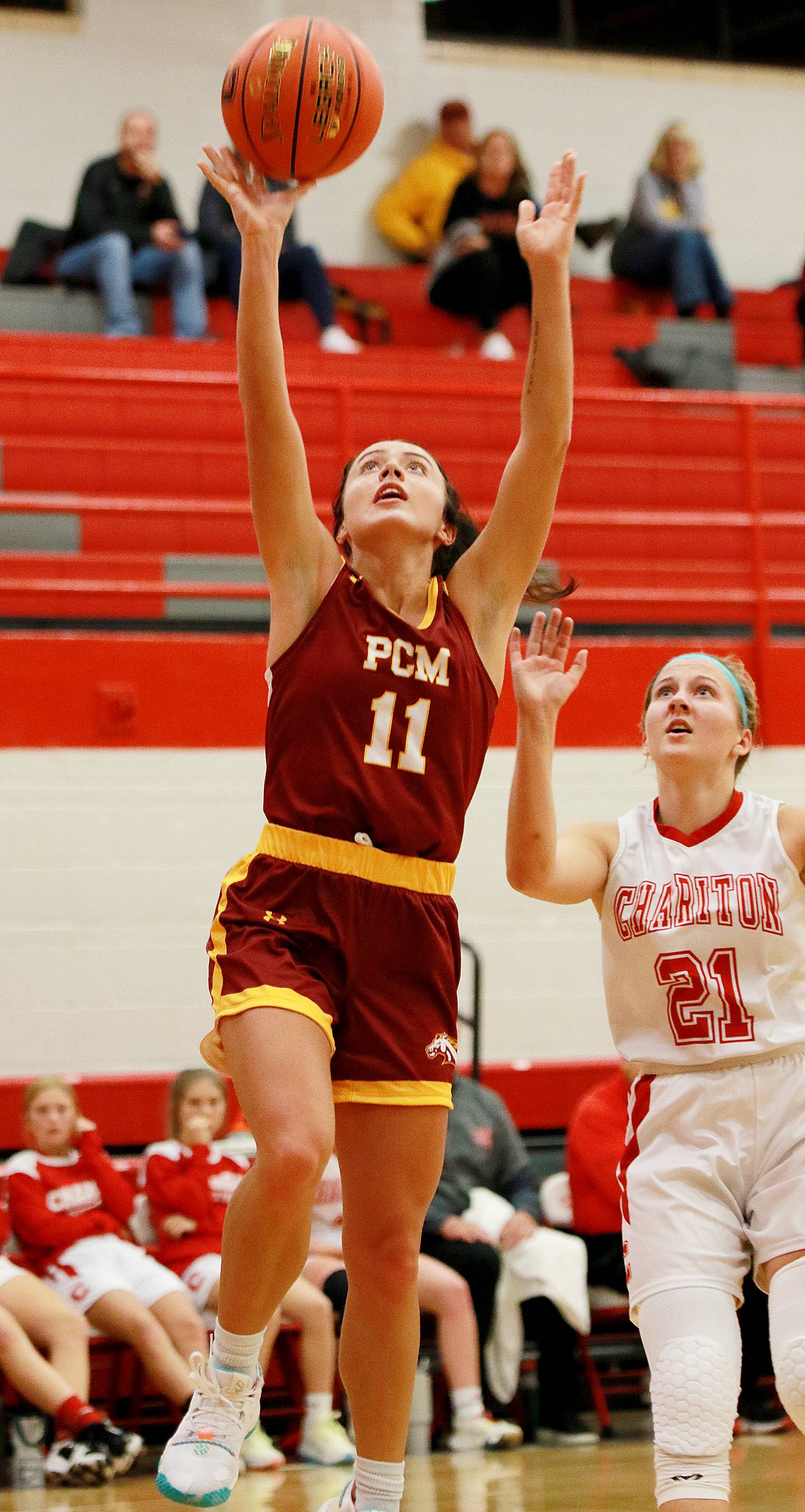 Sophia Steenhoek added four points, five rebounds and three steals, Madie Reed chipped in six points and two rebounds, Elle Davis grabbed three boards and Evelyn Burkett corralled two rebounds.
The Mustangs (1-0) shot 25 percent from the floor, made 5-of-27 from 3-point range and connected on 10-of-12 from the free-throw line.
PCM also turned the ball over 19 times and was out-rebounded 32-21.
Charlton (0-1) committed 22 turnovers, was 1-of-11 from 3 and 11-of-22 from the foul line.
Mckenzie Snook led the Chargers with 13 points, nine rebounds and three assists and Tatyana Allen-Winston added 12 points and eight boards.