Newton's football team earned its first playoff berth since 2014 this season. And the Cardinals were rewarded handsomely on the Class 4A District 4 squad.
Earning all-district recognition for Newton were seniors Brody Bauer, Noah Tibben and Alex Thomason and juniors Christian Lawson, Cody Klein, Nate Lampe, Blake Schilling, Nathan Milburn and Caleb Mattes.
The honorable mention selections were senior Turner Williams, Jake Ingle, Brendon West and Carson Satterfield, juniors Andrew Boothe and Wyatt Weter and sophomore Christian Ergenbright.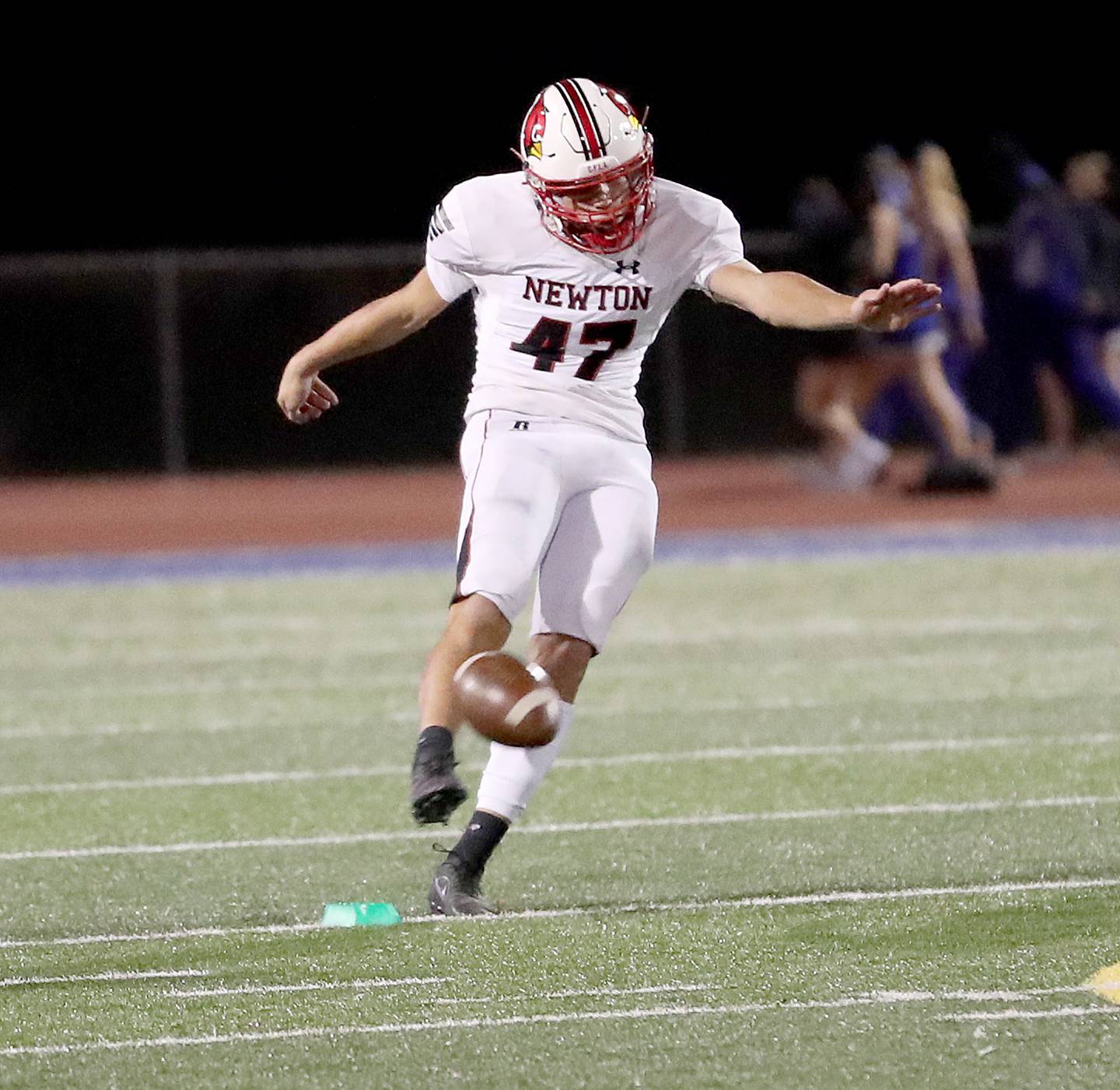 Junior Eli Stewart earned one of the district's Golden Apple awards. Those go to players who had all-district potential but were sidelined with injuries.
Newton was the runner-up in District 4 with a 3-2 record. All-district recognition is based on statistics inside district play only.
Lawson was named Special Teams MVP for his efforts in the kicking game. He booted 18 touchbacks on 22 kickoff attempts, made a 31-yard field goal and was 2-of-2 in extra points. He also averaged 31.8 yards per punt.
District champion Cedar Rapids Xavier completed its undefeated season with a win over Council Bluffs Lewis Central in last week's 4A state title game. Head coach Duane Schulte was the district's coach of the year, Aidan McDermott was the offensive MVP and Thomas Sundell was the defensive MVP.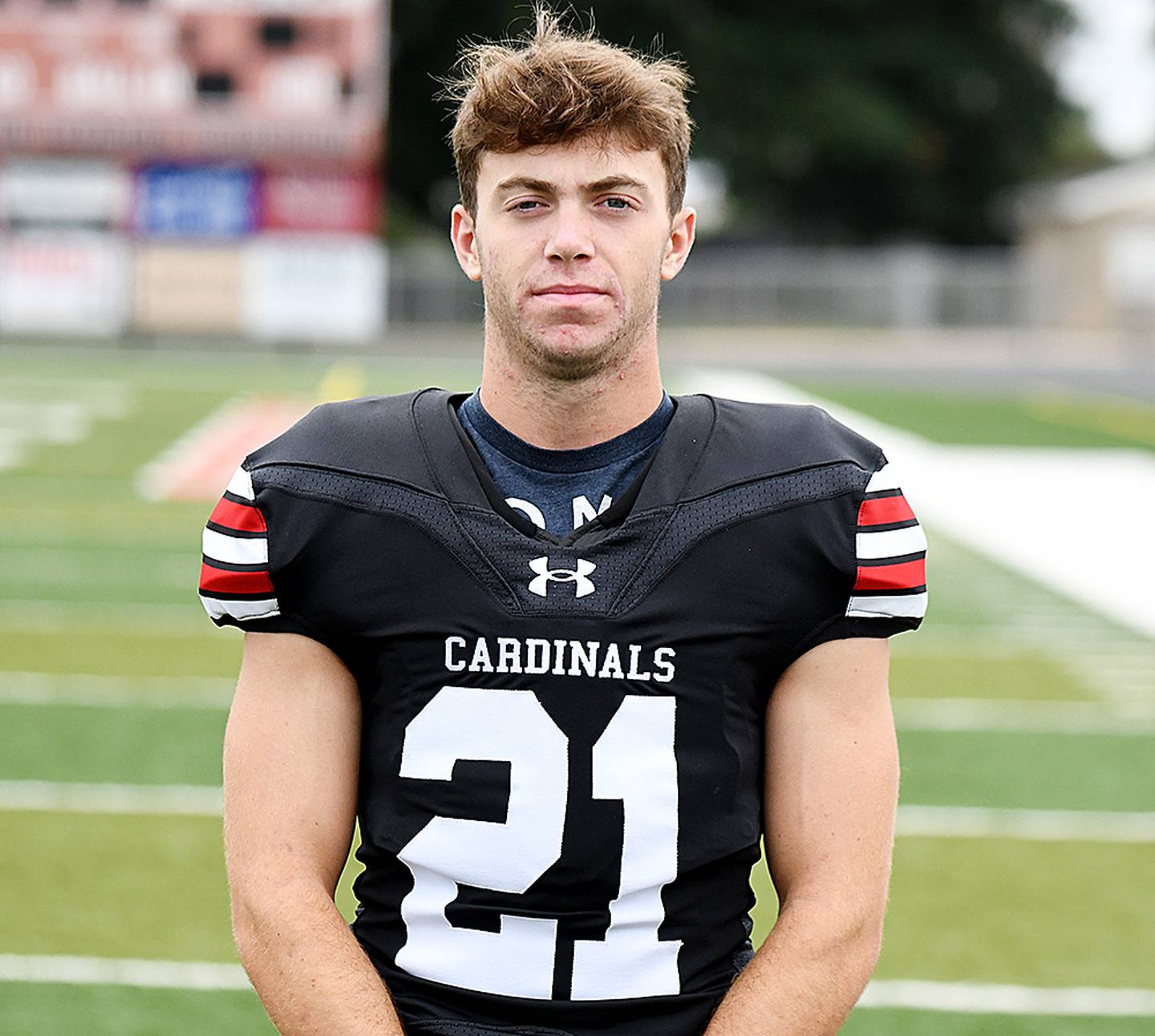 Klein was the Cardinals' best offensive skill player. He ranked second in the district with 690 rushing yards, his 6.9 yards per carry ranked third and his five rushing touchdowns ranked fourth. He also hauled in seven passes for 26 yards.
Schilling, Tibben and Boothe all played a part in the Cardinals' offensive success. The trio on the offensive line helped Newton rank third in the district with 1,121 rushing yards and the 6.7 yards per carry as a team was second.
The 1,121 rushing yards were less than 100 yards off the district lead.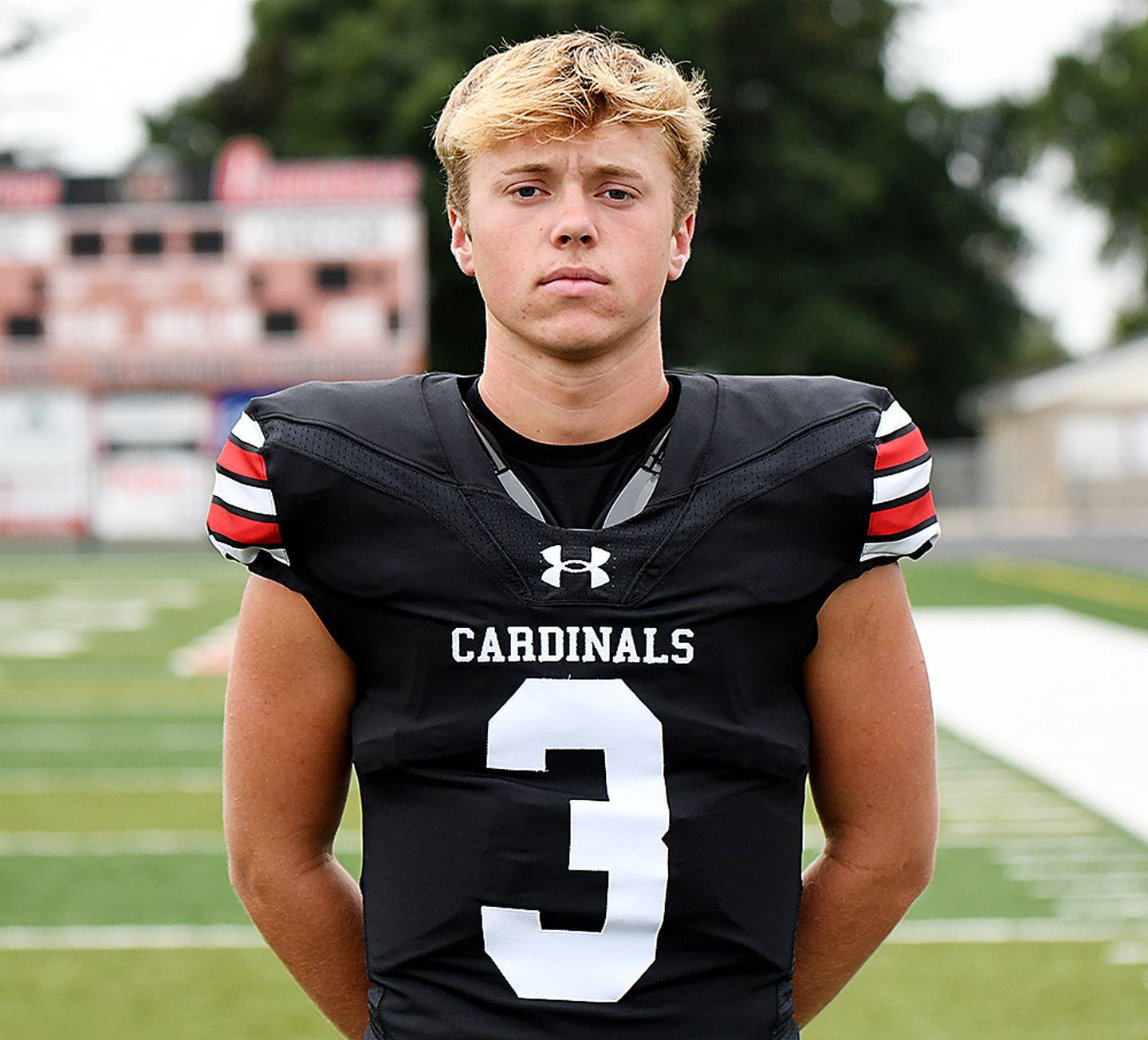 Bauer was the team's quarterback. He ranked fourth in the district with 411 passing yards and was second with four passing TDs. He also threw three interceptions and ranked fifth with 267 rushing yards. His two rush TDs tied for sixth and he averaged 7.2 yards per carry.
Four Cardinal defensive players also were recognized.
Milburn led the district with 48 tackles, tied for third with five tackles for loss and tied for sixth with two sacks.
Thomason's 24 tackles ranked 10th in the district and he was seventh with 4.5 tackles for loss. He also tied for second with two interceptions and registered one sack.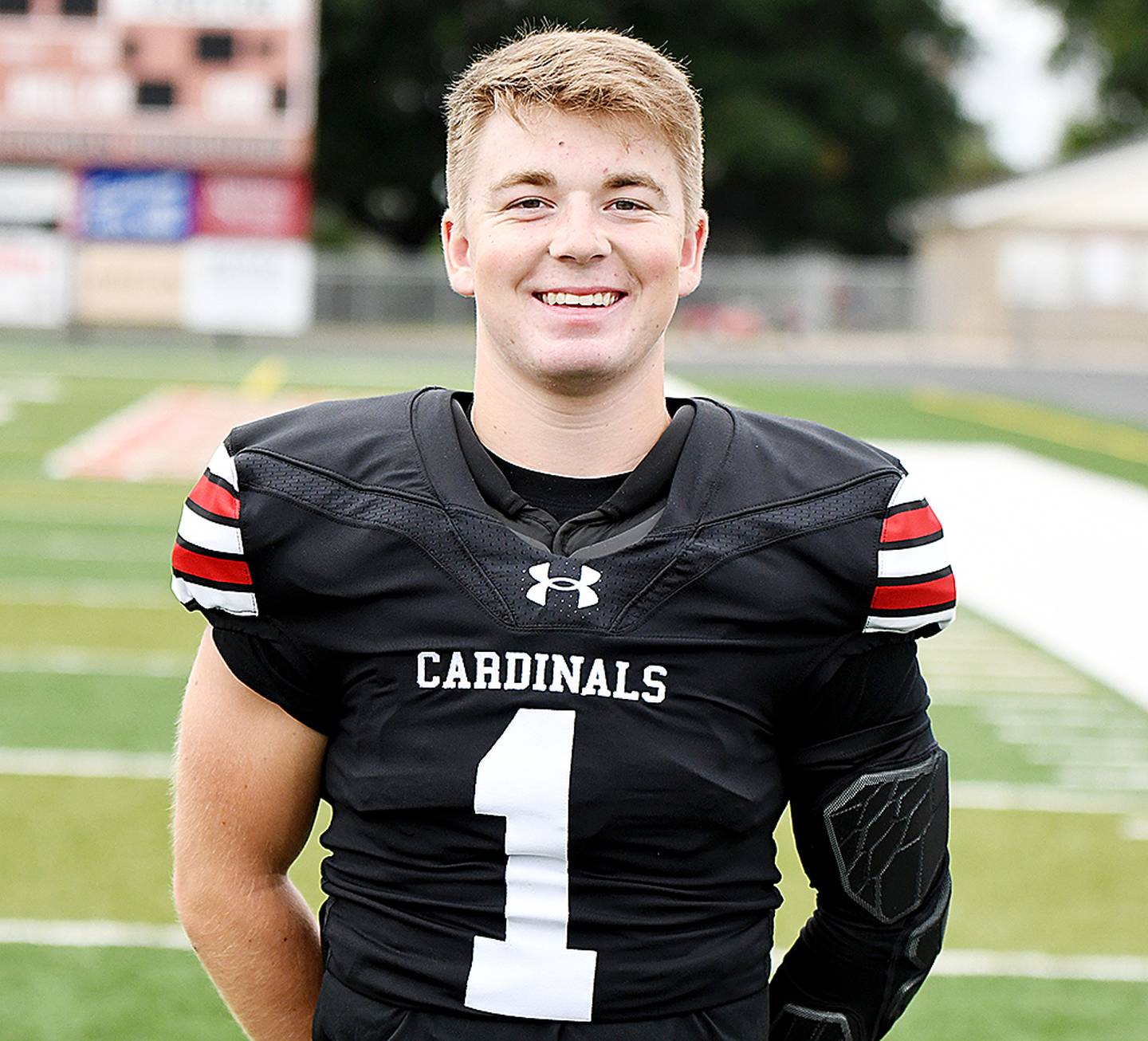 Lampe led the district with four picks and finished with 14 tackles. He also had 58 yards receiving and one TD on six catches.
Mattes tallied 20 tackles, two tackles for loss, one interception and one fumble recovery. He also grabbed four passes for 23 yards on offense.
West headlined Newton's honorable mention choices. He ranked fourth in the district with 35.5 tackles, tied for second with 5.5 tackles for loss and tied for first with two fumble recoveries.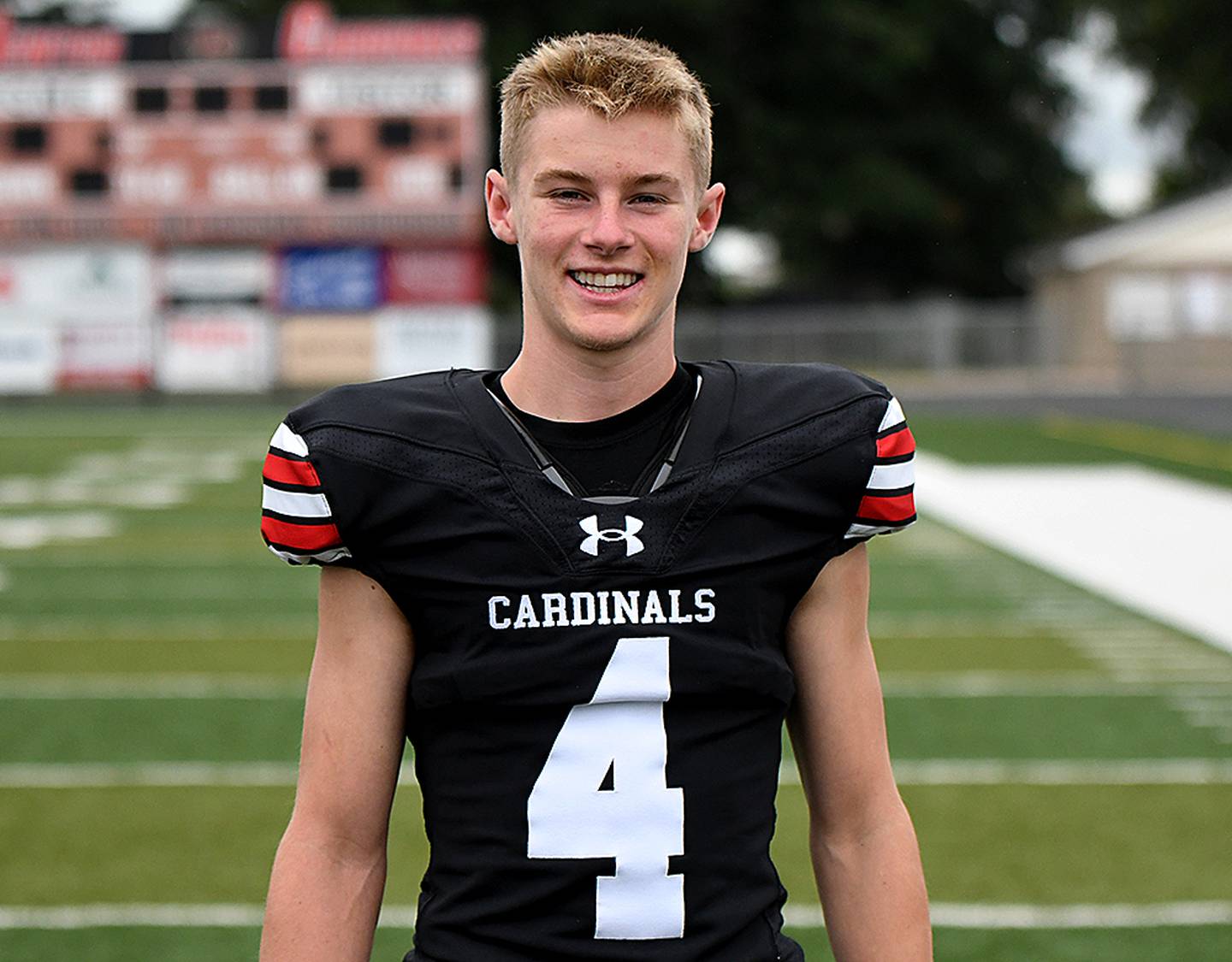 Satterfield collected 20.5 tackles, 1.5 sacks, 3.5 tackles for loss and one defensive TD. His two interceptions tied Thomason for second in the district.
Ergenbright tied for third in the district with two receiving TDs. His 172 receiving yards ranked fifth and his eight catches were tied for eighth.
Weter finished with 19.5 tackles, one sack and three tackles for loss, Ingle collected 11 tackles and one interception and Williams hauled in six passes for 72 yards and one TD.
Class 4A District 4
Final Standings
Team District Overall
Cedar Rapids Xavier 5-0 13-0
Newton 3-2 7-3
Cedar Rapids Washington 3-2 5-5
Pella 3-2 3-6
Clear Creek-Amana 1-4 3-6
Oskaloosa 0-5 1-8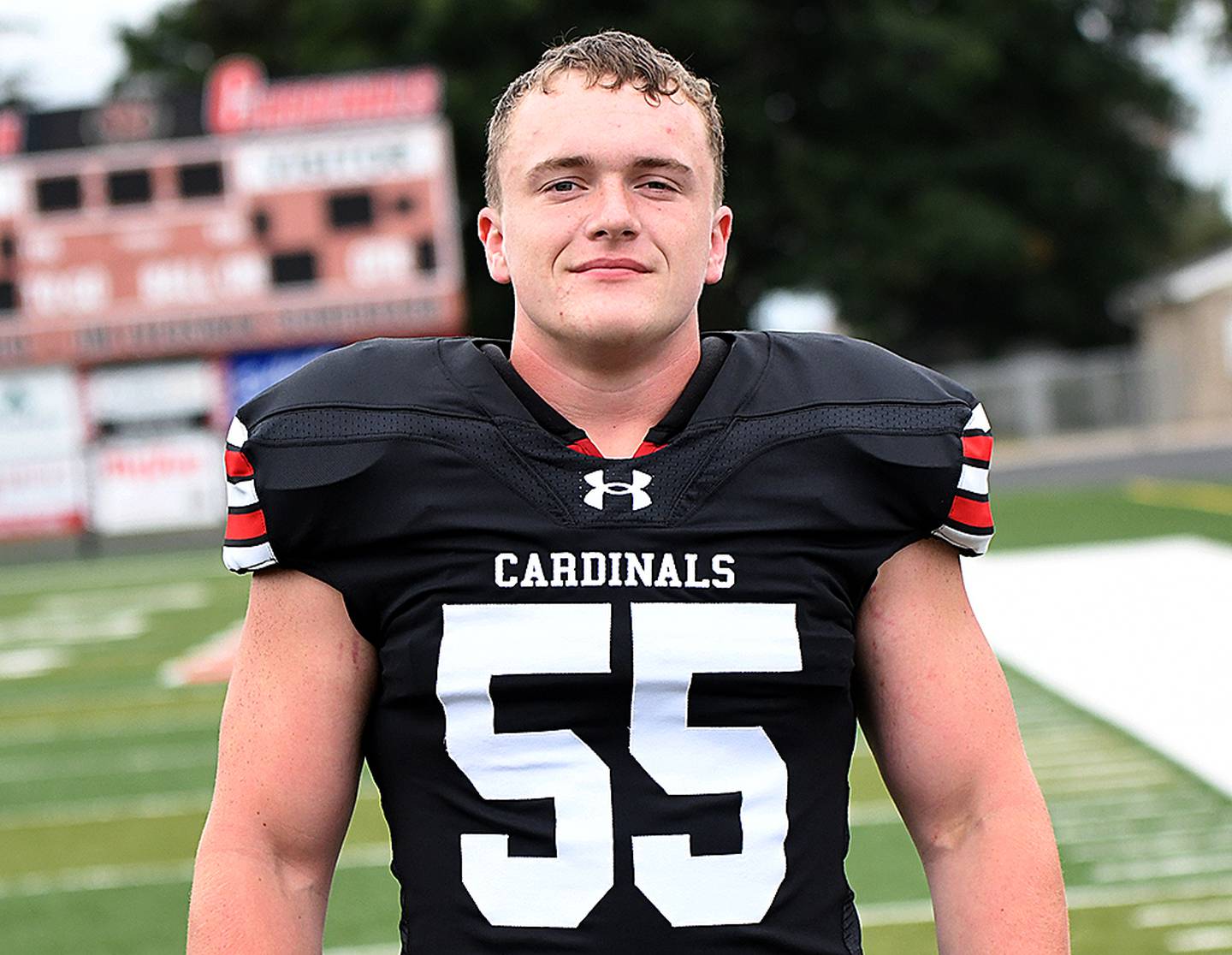 Offensive MVP
Aidan McDermott, sr., Xavier
Defensive MVP
Thomas Sundell, sr., Xavier
Special Teams MVP
Christian Lawson, jr., Newton
Coach of the Year
Duane Schulte, Xavier
Golden Apple
Eli Stewart, jr., Newton; Charles Saryoung, sr., Cedar Rapids Washington.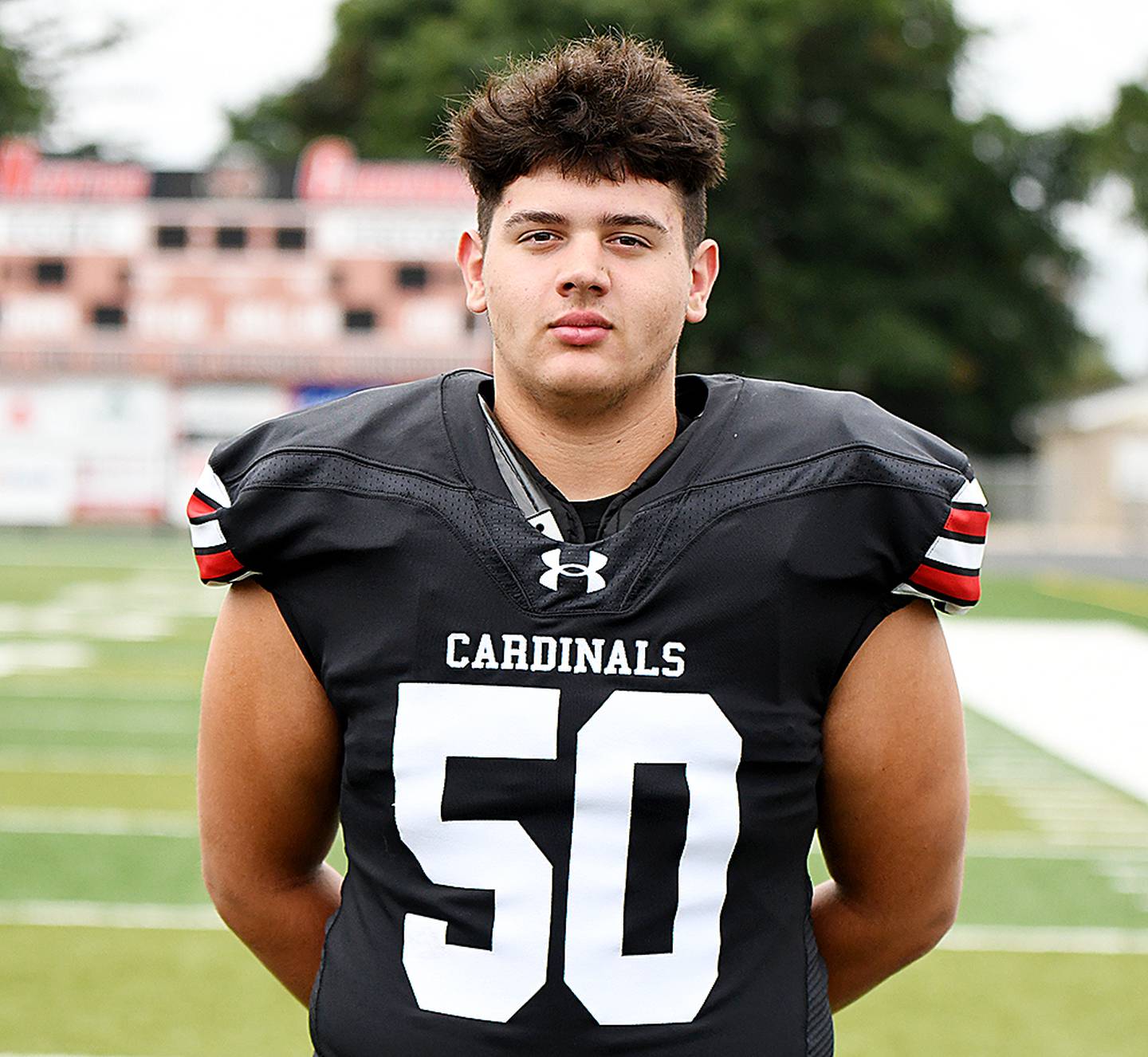 All-District Team
Newton: Cody Klein, jr.; Brody Bauer, sr.; Blake Schilling, jr.; Nathan Milburn, jr.; Alex Thomason, sr.; Nate Lampe, jr.; Caleb Mattes, jr.; Noah Tibben, sr.
Xavier: Maverick Burger, sr.; Brogan Zahn, sr.; Michael Cunningham, sr.; Josef Lemker, sr.; Jevin Rexroth, sr.; Ronan Thomas, jr.; Grant Helmle, jr.; Seth Williams, sr; Grayson Hartman, sr.
Washington: Watts McBride, sr.; Chase Mahoney, sr.; Michael Blank, sr.; Asa Greco, sr.; Zach Novak, sr.; Caden Stock, jr.; Leighton Charters, sr.
Pella: Kenson Fuller, sr.; Gage Gift, sr.; Braden Schulte, sr.; Cam Schulte, sr.; CJ Shetterly, sr.; Trey Van Hauen, sr.; Tate Weesner, sr.
CCA: Brock Sherman, sr.; Jack Downes, sr.; Caleb Allan, sr.; Reece Hoffman, sr.; Brody Clubb, so.
Oskaloosa: Waylon Bolibaugh, sr.; Tatum Westercamp, sr.; Jonathan Linder, sr.; Wyatt Grubb, jr.
Honorable Mention
Newton: Christian Ergenbright, so.; Turner Williams, sr.; Andrew Boothe, jr.; Jake Ingle, sr.; Brendon West, sr.; Carson Satterfield, sr.; Wyatt Weter, jr.
Xavier: Nathan Royer, sr.; Caelum Jones, sr.; Jace Borcherding, jr.; Jason Stevenson, jr.; Eddie Becu, jr.; Davis Wawro, sr.; Mac Woltman, jr.
Washington: Miles Thompson, sr.; Jaden Harris, sr.; Preston Johnson, sr.; Caiden Buonadonna, so.; Alex Taylor, so.
Pella: Reed Beard, jr.; Luke Fairchild, sr.; Ty Halverson, sr.; Luke Hardman, jr.; Donovan Helle, jr.; Carson Leathers, jr.; Noah Parsons, jr.
CCA: Carson Nash, jr.; Max Carlson, sr.; Andrew Schlemme, sr.; Nick Johnson, sr.
Oskaloosa: Junior Ramirez, sr.,; Jordan Barnes, sr.