PELLA — Hadley Kruse had no idea there were 10 ranked runners in the field at the Class 3A state qualifying cross country meet on Wednesday.
She was just focused on running her race like she has all season.
And like many times this fall, Kruse came through with a clutch performance at Pella Sports Park. She finished 12th in a career-best time to punch her first ticket into the state cross country meet.
The top 15 finishers advanced to state and Kruse gives the Cardinals a state qualifier in back-to-back seasons.
"I feel like I did really well. And it was a lot better than I thought I would do," Kruse said. "I feel great about the time. It feels good to be going to state."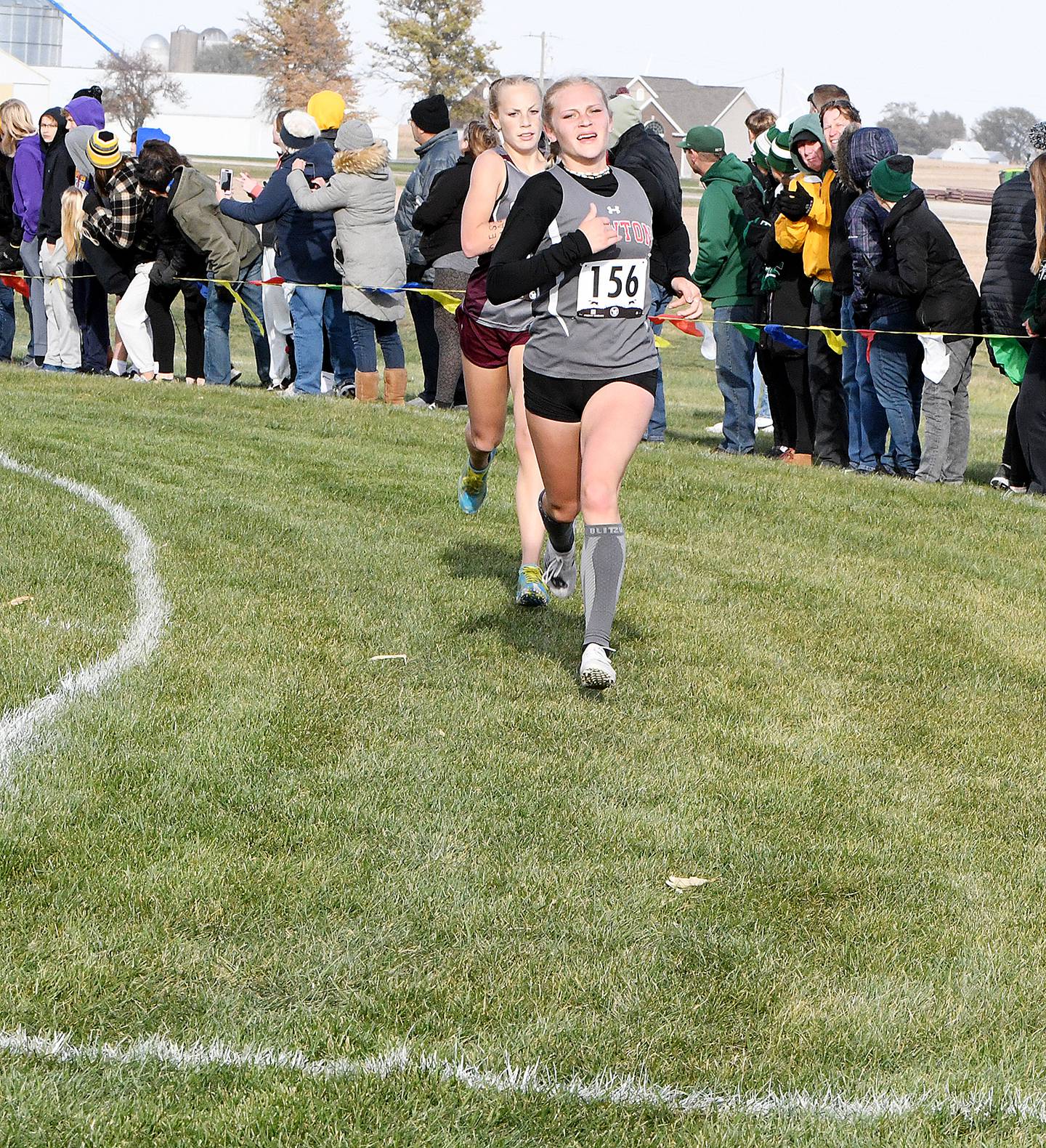 Kruse's time was clocked in a personal-best 20 minutes, 2.8 seconds. And she was faster than No. 23 Jacie Trine of Pella.
Class 3A No. 1 Paityn Noe of Ballard won the girls' 5K race in 17:15.08. Fifth-ranked Marissa Ferebee of Pella was the runner-up in 18:52.89.
"She's been doing this all season," Newton girls cross country coach Rachelle Tipton said about Kruse. "She's run with these types of runners and had times good enough to qualify for a while now.
"The strategy was just to do what she's been doing. We didn't want her to run with Paityn Noe, but there weren't any other strategies."
The Cardinals finished ninth in the 13-team field with 230 points. Tipton said they split their main two team goals, which was finishing higher than Oskaloosa and Bondurant-Farrar.
Oskaloosa was eighth with 218 points and B-F finished 10th with 231.
"They all performed outstanding," Tipton said. "Oskaloosa got us back, but our goal to beat Bondurant-Farrar was accomplished. Everyone pushed and went out with no regrets."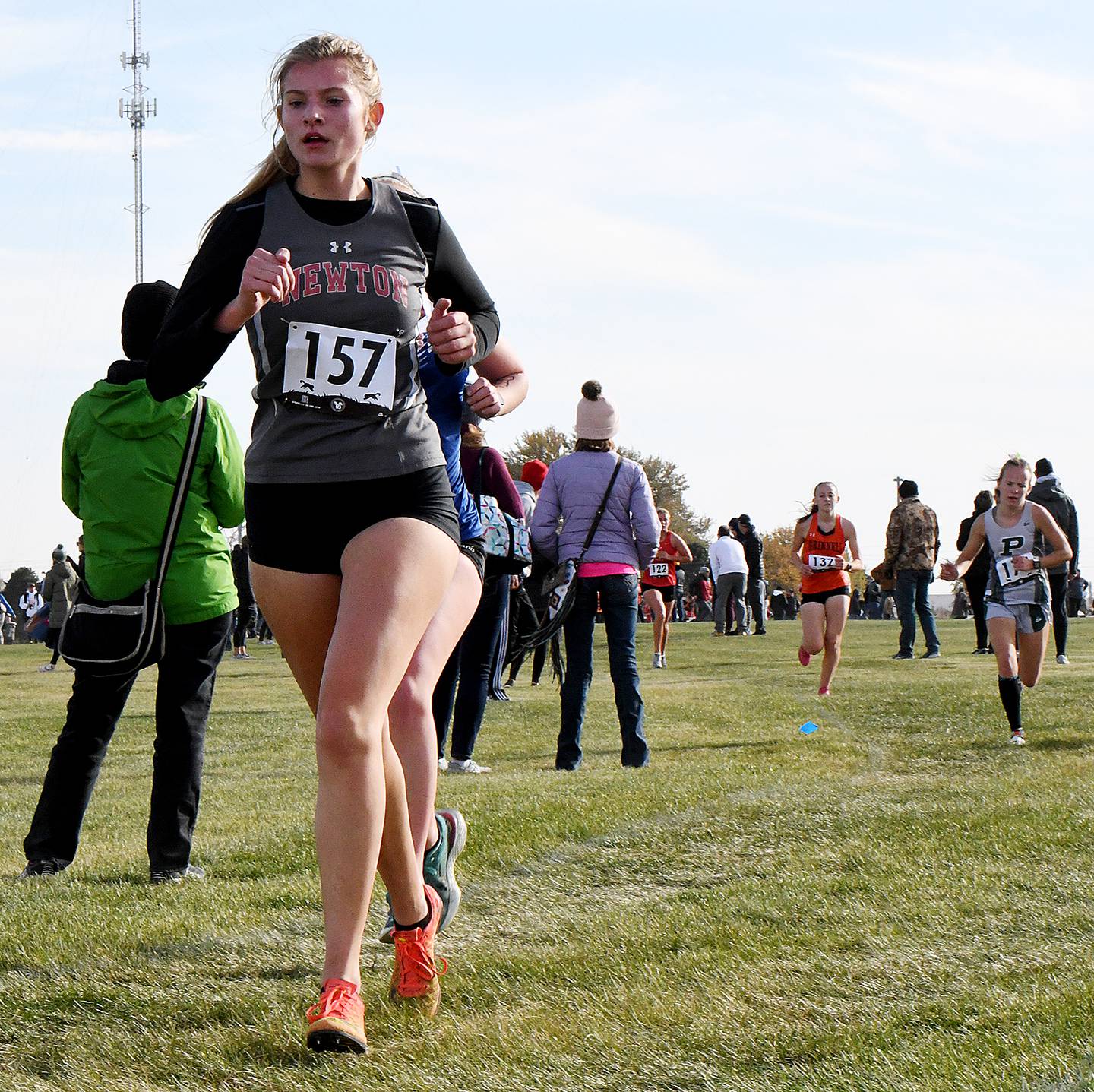 The Cardinals' seven-person lineup collected five personal-best times and one season-best time.
Kate Muckler finished 33rd with a personal-best time of 21:47.33 and Bella Winther was 38th in a season-best 22:05.32.
The other two scoring runners were Paxton Panada (25:03.85) in 71st and Abbie Preston (personal-best 25:40.99) in 76th.
Cameron Sharp (25:46.74) and Jessie Hutchinson (26:48.85) both ran personal-best times as non-scoring runners. Sharp was 78th and Hutchinson placed 82nd.
Tipton surprised her team by showing up at the start line in her famous banana costume. She wears the costume for the team's annual banana relays practice but broke it out Wednesday to calm any nerves her squad may have had.
"One of the first workouts we do is banana relays. Our workout is 4x800, 4x400, 4x200 and 4x100," Tipton said. "They are all on teams and they hand off bananas.
"I wanted to give them something to laugh at. They need to stay focused, but I also wanted to remind them that this can be fun."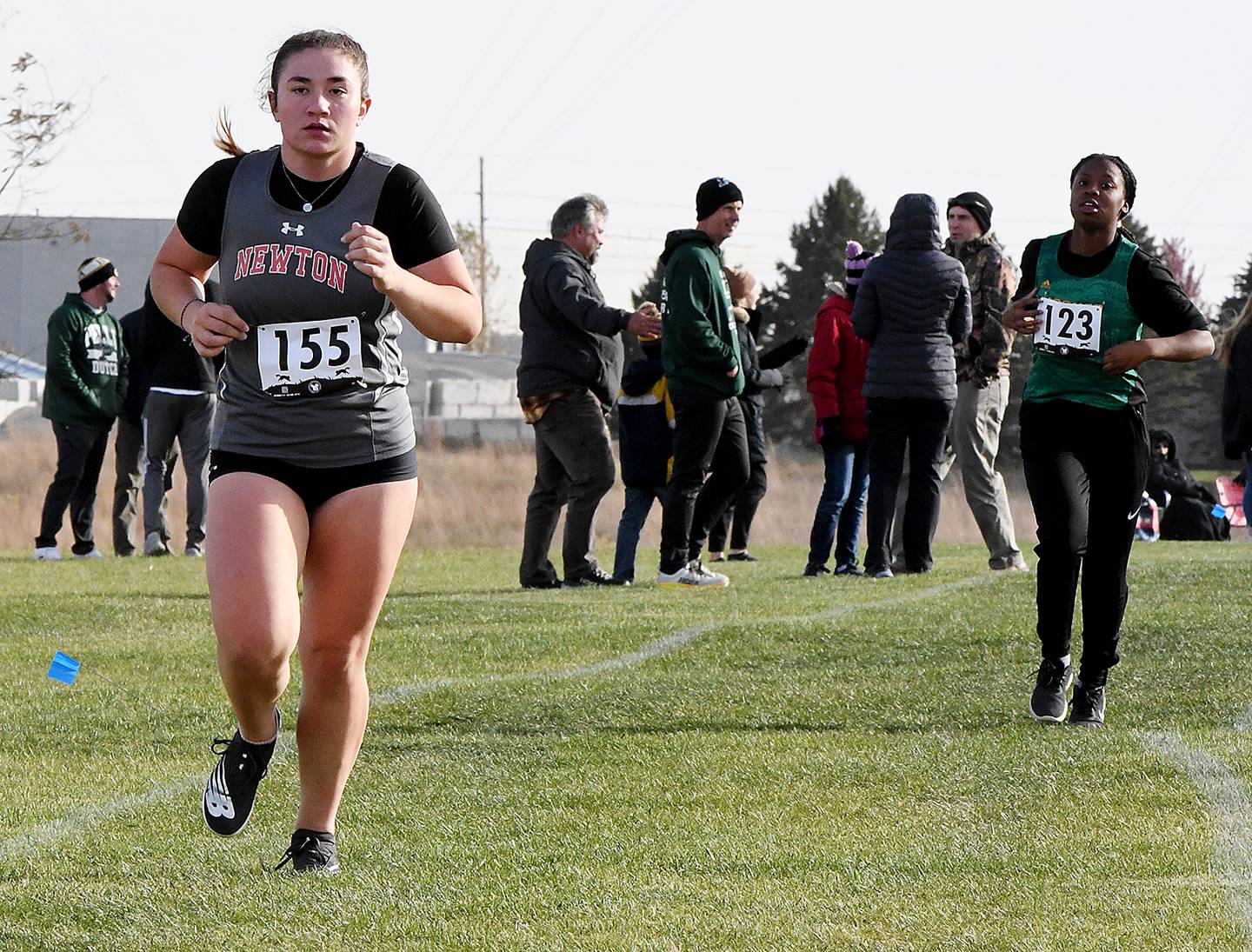 The Cardinals graduate a pair of seniors from the varsity in Muckler and Hutchinson. Muckler has been a part of the program for the past four years.
"(Kate) made an immediate impact not just with her talent but her leadership and has been a great team member over these years," Tipton said. "Jessie joined last year and it's like she has been here the whole time. They both work hard and are tremendous supporters of their teammates. What an exciting way for them to finish their careers."
Class 3A No. 2 Pella won the girls' district title with 49 points and top-ranked Ballard was the runner-up with 53. Class 3A No. 16 Carlisle (96) was the other state-qualifying team.
The rest of the 13-team field included Iowa Falls-Alden (106), Winterset (149), Nevada (167), Benton Community (184), Oskaloosa (218), Newton (230), Bondurant-Farrar (231), Grinnell (270), Knoxville (336) and Des Moines Hoover (403).
Coming into the meet, Kruse was aware of the quality teams which were in the field. She expected to be around the final qualifying position. Her goal for the state meet is to try and break the 20-minute barrier.
"I figured I would be closer to 15th or barely not make it," Kruse said. "I tried to not start out in the very front so I could maintain a pace I could run at the entire race. I think I did well with that.
"State will be a harder course, but I hope all the good runners there can push me enough to get under 20 minutes."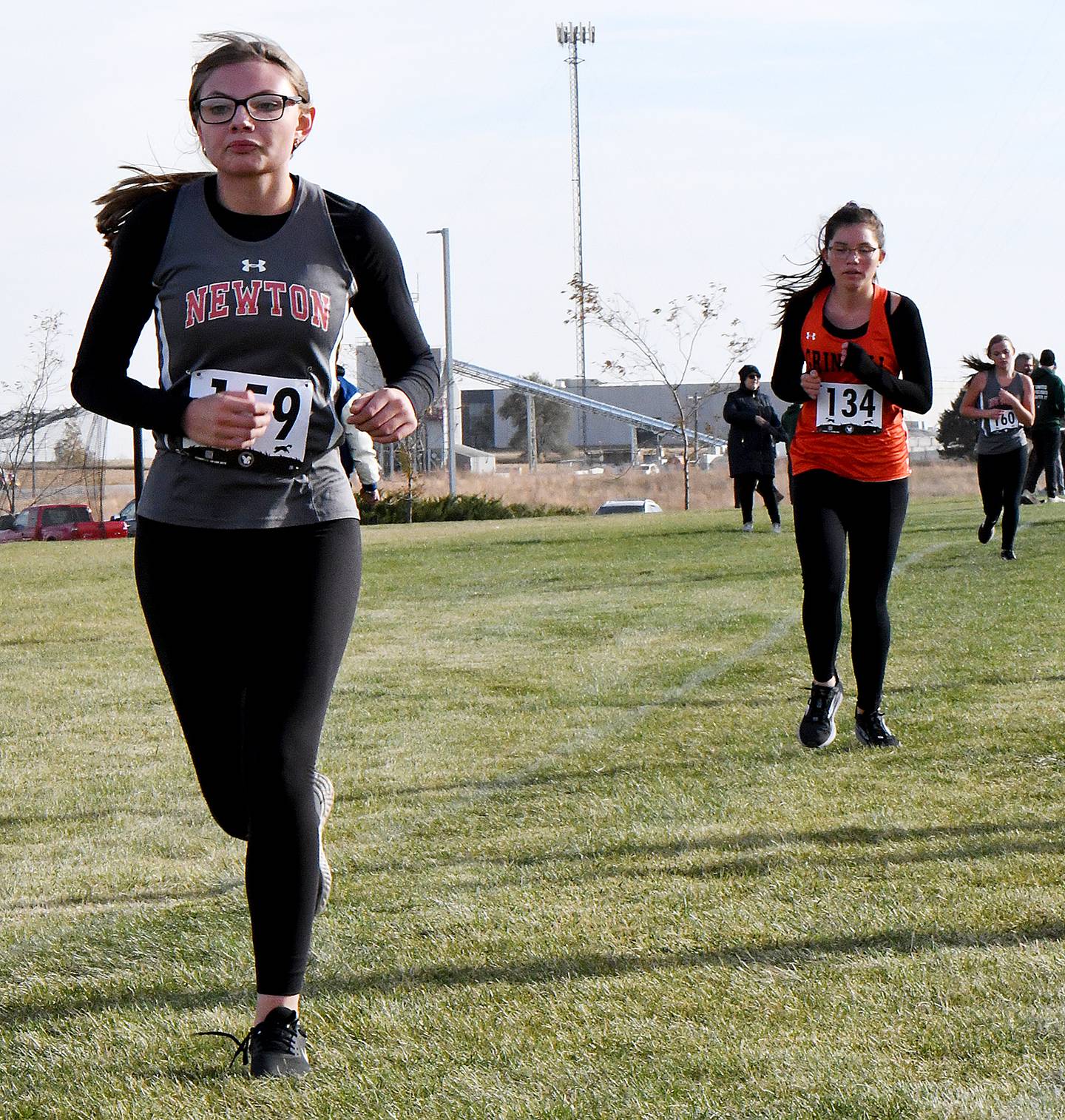 Notes: Four Cardinals — Carol Sander, Aryssa Hinderberger, Alexis Dirksen and Tamika Rodenborn — competed in the conference JV meet recently. Sander ran a personal-best time of 27:24. "The progress these athletes have made this season has been wonderful to watch," Tipton said. "Not just in their meet times but their mindsets. I'm immensely proud they not only showed up but kept showing up, working hard and being great assets to the team. Aryssa is the epitome of hard work. She just kept at it and kept improving each year, finishing with her best season yet. She's a great supporter and role model for her teammates. We will miss her next year."