WAVERLY — Behind a personal-best performance from Hadley Kruse, Newton's girls cross country team placed 15th in the girls' orange 5K at the Steve Johnson Invitational on Saturday.
The Cardinals recorded five personal-best times at the varsity level and six total and scored 412 points in 15th. There were 21 total teams in the orange 5K race at Wartburg College.
"I said in the huddle that we're at the part of the season where all the hard work really starts to pay off and to go out and take full advantage of the weather and the competition," Newton girls cross country coach Rachelle Tipton said. "They did. I'm very proud of the team, but we can't rest on our laurels and need to keep the momentum going in these last meets."
Kruse medaled and led the Cardinals in 26th place. She finished the race in a personal-record 20 minutes, 44.83 seconds.
"Hadley just keeps attacking each race and testing herself against the best," Tipton said.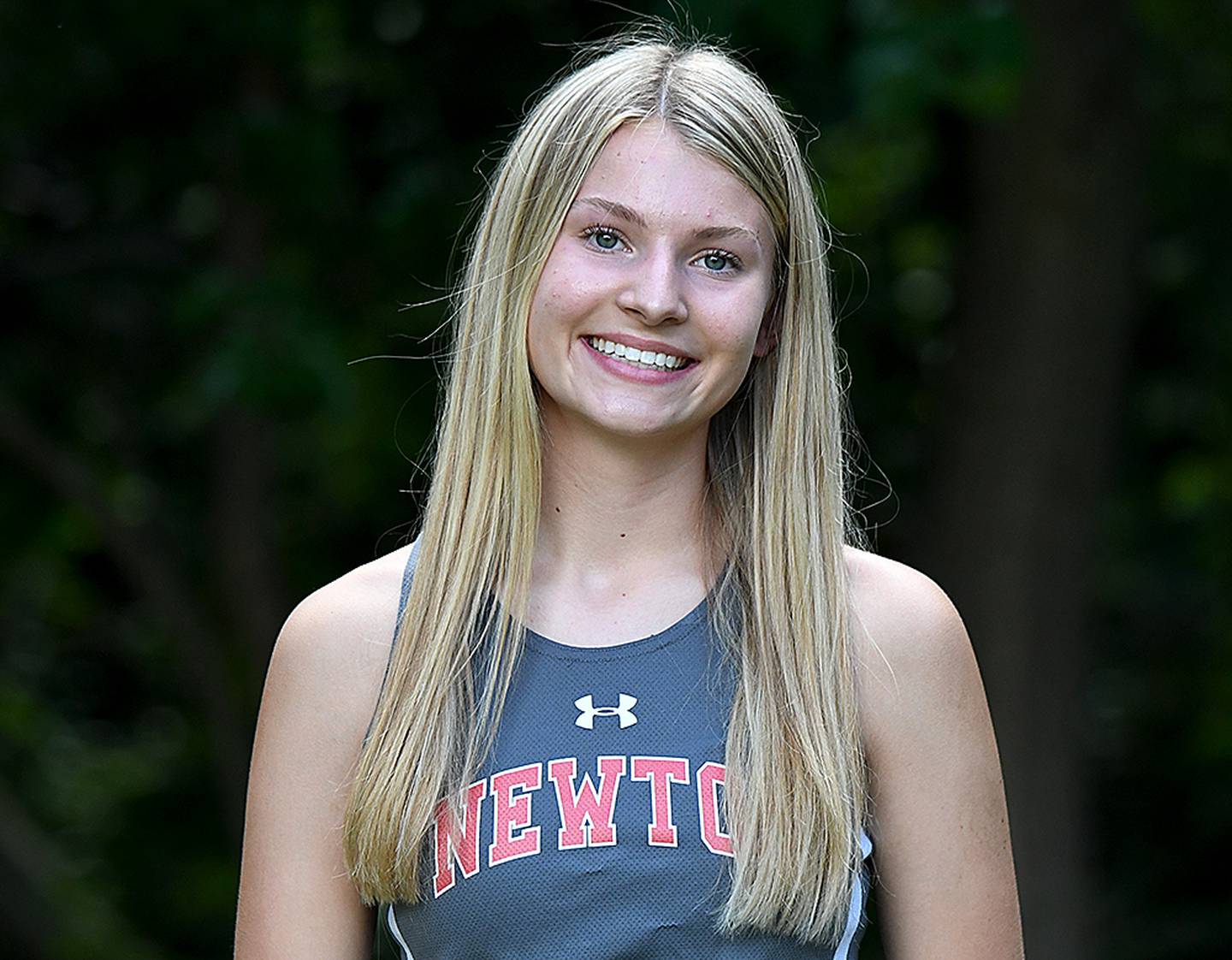 Other varsity runners who recorded personal-best times included Kate Muckler, Paxton Panada, Jessie Hutchinson and Cameron Sharp. Tamika Rodenborn ran a personal-best time in the JV race.
Muckler was 51st overall with a personal-best time of 21:52.21. Panada finished 124th in a personal-best time of 24:53.2 and Bella Winther (25:21.48) was 134th.
The final scoring runner for Newton was Jessie Hutchinson, who placed 168th in a personal-best time of 28:46.1.
Cameron Sharp (personal-best 28:52.78) and Aryssa Hinderberger (30:39.67) placed 169th and 174th, respectively.
"You could see the determination on all of their faces," Tipton said. "Time barriers were broken and obstacles overcome.
"Cameron made a great surge in the middle of the race, and it was exciting to see the places she had moved up to by the finish."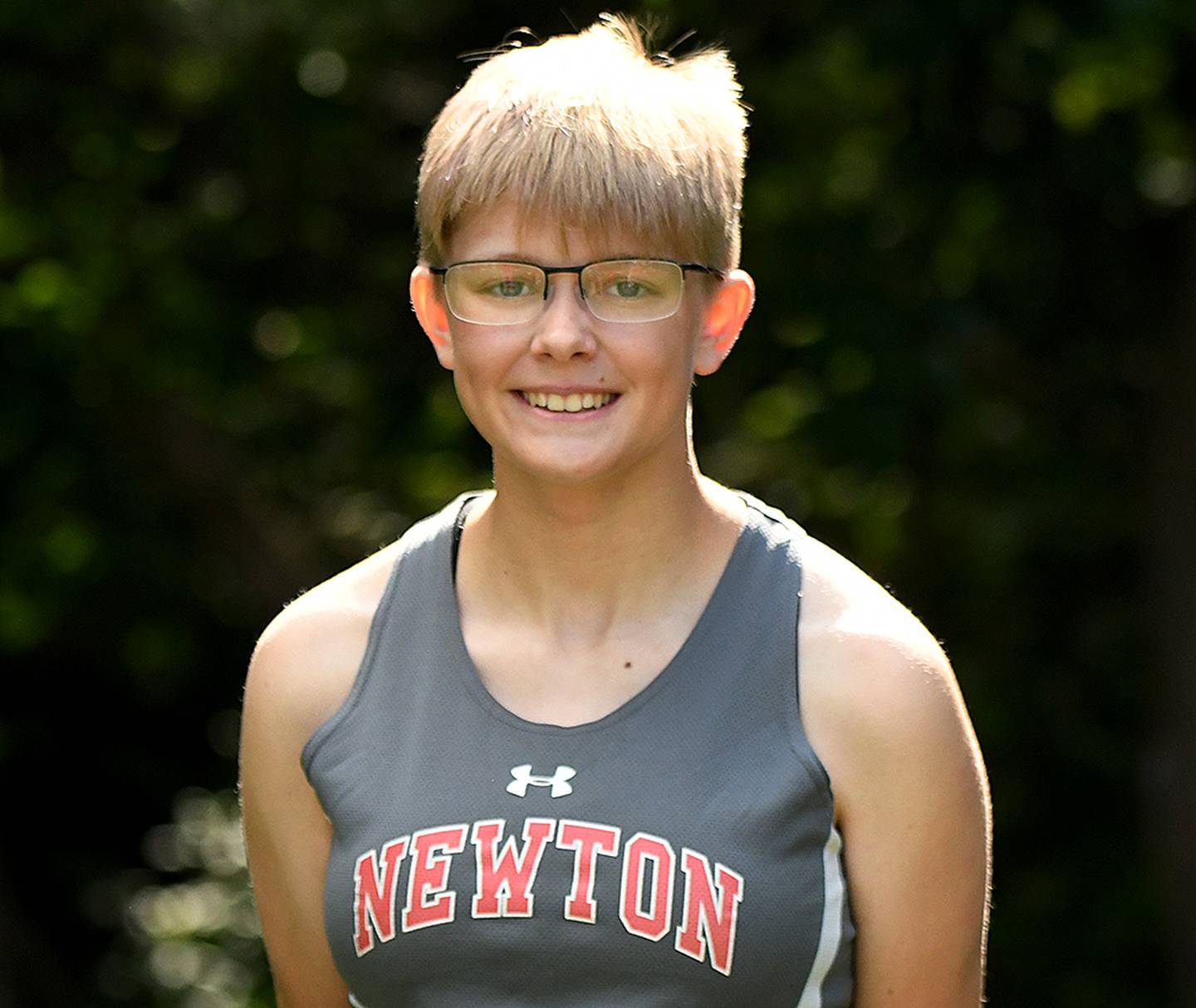 Out-of-state Holmen won the girls' orange 5K meet title with 85 points. North Scott was the runner-up with 118 points and Class 3A No. 15 Iowa Falls-Alden/AGWSR finished third with 124. Class 3A No. 19 Center Point-Urbana (145) and 3A No. 12 Clear Lake (148) completed the top five.
Class 2A No. 2 Katelyn Johnston of Osage won the race in 18:38.87. Clear Lake's Addison Doughan, who is ranked seventh in 3A, was the runner-up in 19:10.18.