COLFAX — Colfax-Mingo's football team couldn't hold a first-quarter lead against Ogden and the Bulldogs outscored their hosts 28-0 in the second half during a 56-20 road win on Friday night.
The Tigerhawks led the Class A District 6 game 13-12 after one quarter, but were outscored 44-7 the rest of the way.
Ogden rushed for 290 yards and averaged 8.3 yards per carry. Colfax-Mingo rushed for -27 yards in the loss.
Cael Bracewell took over at quarterback for C-M and threw for 309 yards, three touchdowns and one interception in his debut.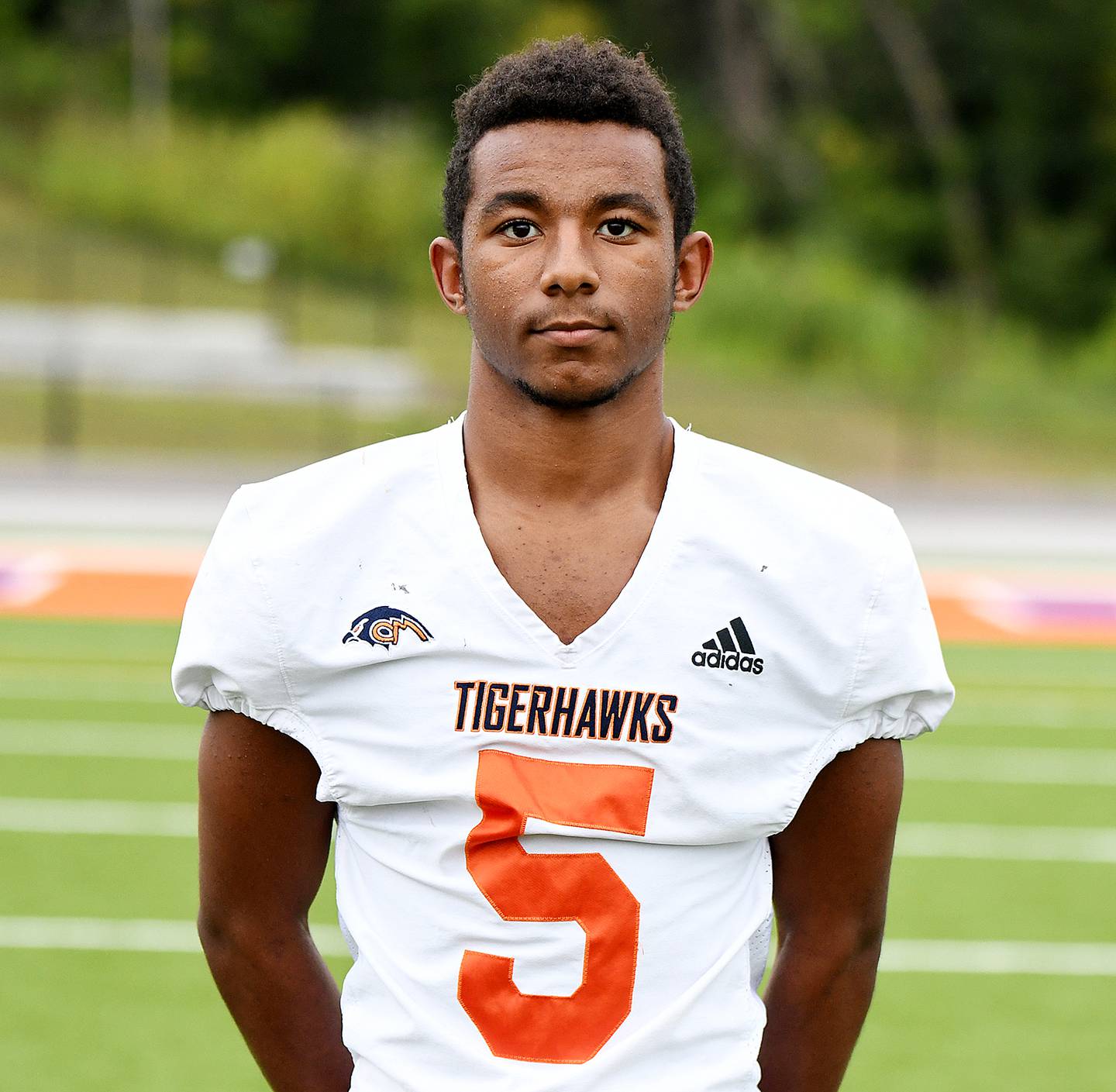 Trey Hockemeier grabbed eight passes for 125 yards and a touchdown, Curtis Horras added 81 yards and a TD on three catches and Conner Wood finished with three catches for 41 yards and a score.
Shane Hostetter collected five catches for 65 yards in his first game at receiver.
Colfax-Mingo (0-5 overall, 0-3 in the district) was led defensively by Joe Earles, who finished with four tackles, two sacks and two tackles for loss.
Wood added 6.5 tackles, Brock Nichol had six tackles and Horras registered five tackles. Elias Hostetter collected 4.5 tackles and Bracewell and Donovan Baucom each chipped in four tackles.
Quintin Hoskins rushed for 265 yards and three touchdowns for Ogden (4-1, 3-1).