NEW SHARON — After a busy week of Homecoming activities, PCM's volleyball team competed in the North Mahaska tournament and finished as the runner-up in the consolation bracket.
The Mustangs were 2-4 for the day after splitting a pair of bracket-play matches on Saturday.
"After a week of Homecoming activities and a few late nights — Spirit Night and Friday night's football game — the girls were tired and, although they were fighting hard, we just weren't playing up to our potential most of the day," PCM head volleyball coach Sarah De Vries said. "After two rounds of pool play, I didn't know how much more the girls could give. But they surprised me and we caught a little second wind going into bracket play."
PCM opened its day with a 19-21, 21-5, 15-5 win over Lynnville-Sully in the first round of pool play. The other pool-play match was a 21-12, 21-11 loss to host North Mahaska.
The second round of pool play saw the Mustangs fall to Pella Christian 21-12, 21-8 and to Pleasantville 21-11, 22-20.
The Mustangs (5-12) got some redemption on Pleasantville in their first round of bracket play. PCM downed the Trojans 21-19, 14-21, 15-11.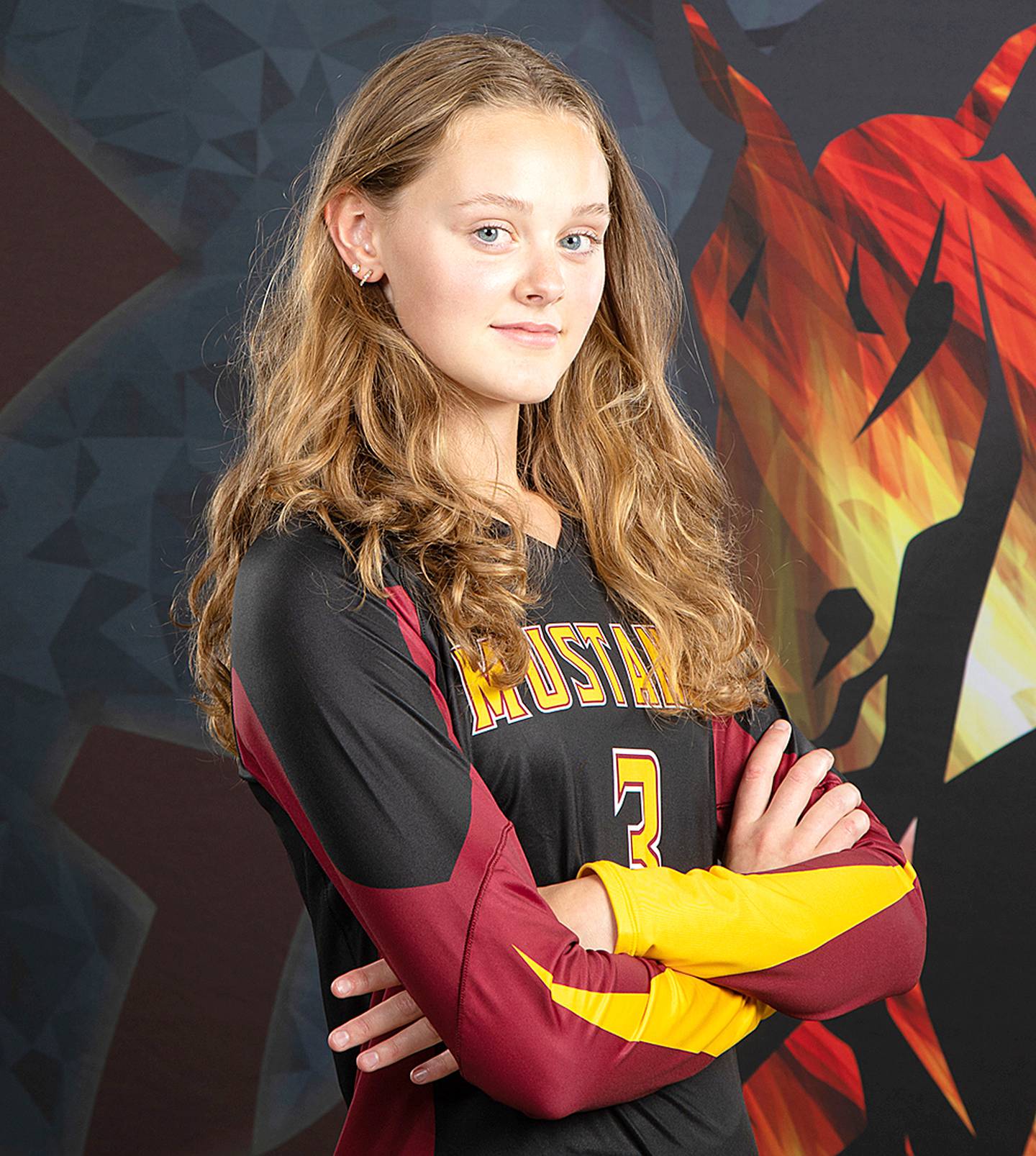 In their final match of the day, Sigourney defeated PCM 18-21, 21-17, 15-11.
"We just ran out of steam," De Vries said. "It was a very long day after a long week. We started at 9 a.m. and our final match ended at 5 p.m."
Elle Davis led the Mustangs with six kills and four blocks against Sigourney (13-4). Joslin Briles put down five kills, Riley Johannes added four kills and two aces and Reese Palm and Tori Lindsay each finished with three kills. Addison Steenhoek put down two kills.
Homecoming Queen Sidney Shaver dished out 10 assists and Eliana Buswell delivered eight assists. Skylar Burns registered four digs.
The Mustangs were 43-of-49 in serves.
Against Lynnville-Sully (5-15), Shaver had 12 assists and four aces and Buswell chipped in six assists and four aces.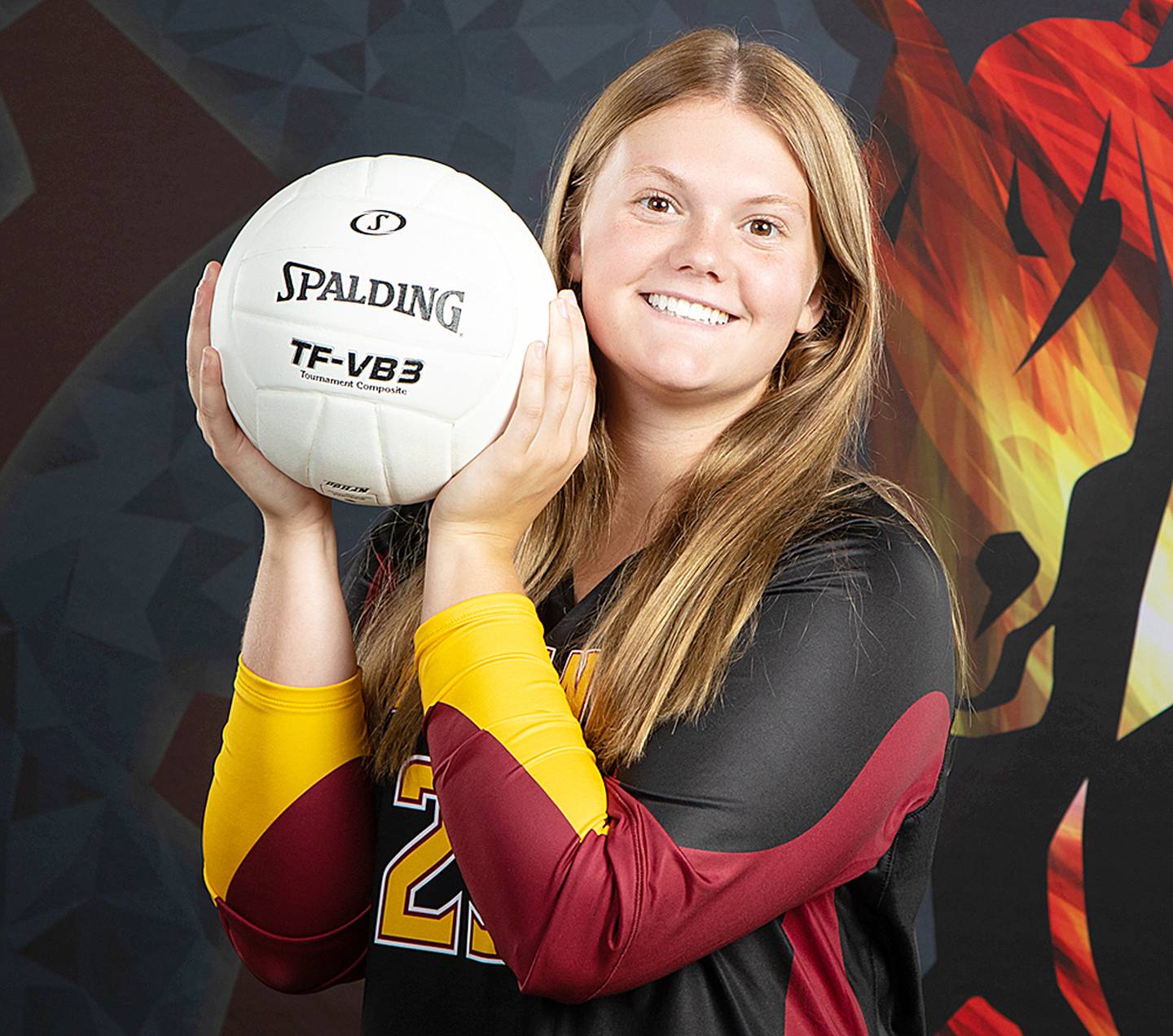 Johannes had 10 kills and two aces, Davis added three kills and four blocks and Palm and Briles each had three kills.
RaeAnn Duinink had four digs and Steenhoek served up four aces. The Mustangs were 51-of-53 in serves with 16 aces.
Buswell was 13-of-13 in serves, while Shaver and Steenhoek both were 11-of-11.
In the loss to North Mahaska (15-6), Shaver dished out five assists and Buswell delivered three assists.
Palm had three kills, Briles added two kills and two blocks and Lindsay chipped in two kills. Duinink tallied five digs.
The Mustangs were 23-of-25 in serves with three aces.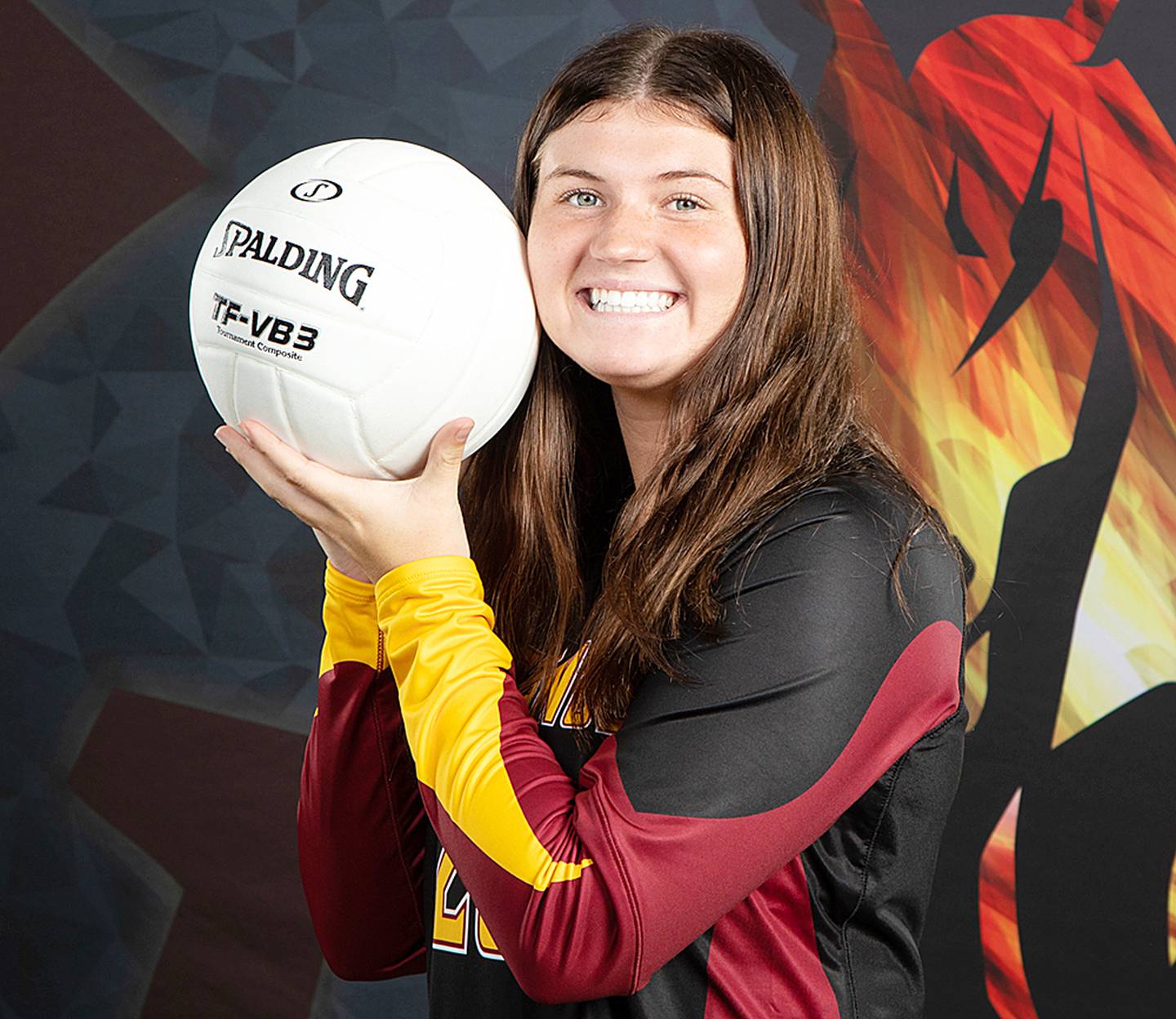 Palm, Lindsay and Johannes all had two kills against Pella Christian (13-8), while Buswell and Shaver each tallied four assists and Ella Schendel and Duinink each registered two digs. The Mustangs were 15-of-15 in serves.
In the two-set loss to Pleasantville (9-10), Shaver had six assists, Buswell tallied four assists, Briles put down four kills and Johannes, Lindsay and Palm all added two kills. Palm also tallied four digs and Davis registered three blocks. PCM was 33-of-36 in serves.
Buswell finished with nine assists, two kills and two aces in the three-set win over Pleasantville. Shaver dished out six assists, Lindsay put down five kills, Davis had four kills and Steenhoek chipped in three kills and two digs.
Briles added two kills and Palm served up two aces. PCM was 42-of-49 in serves with seven aces.