COLFAX — Double-doubles by Caylee Cunningham and Trinity Smith were not enough for Colfax-Mingo's volleyball team on Thursday.
Four North Mahaska players had at least five kills and the Warhawks missed just one serve during a 25-16, 25-19, 25-22 road win over the Tigerhawks in South Iowa Cedar League play.
Cunningham had 17 kills and 19 digs to lead everyone and Smith chipped in 11 kills and 12 digs, but the Tigerhawks missed seven serves and were limited to three aces.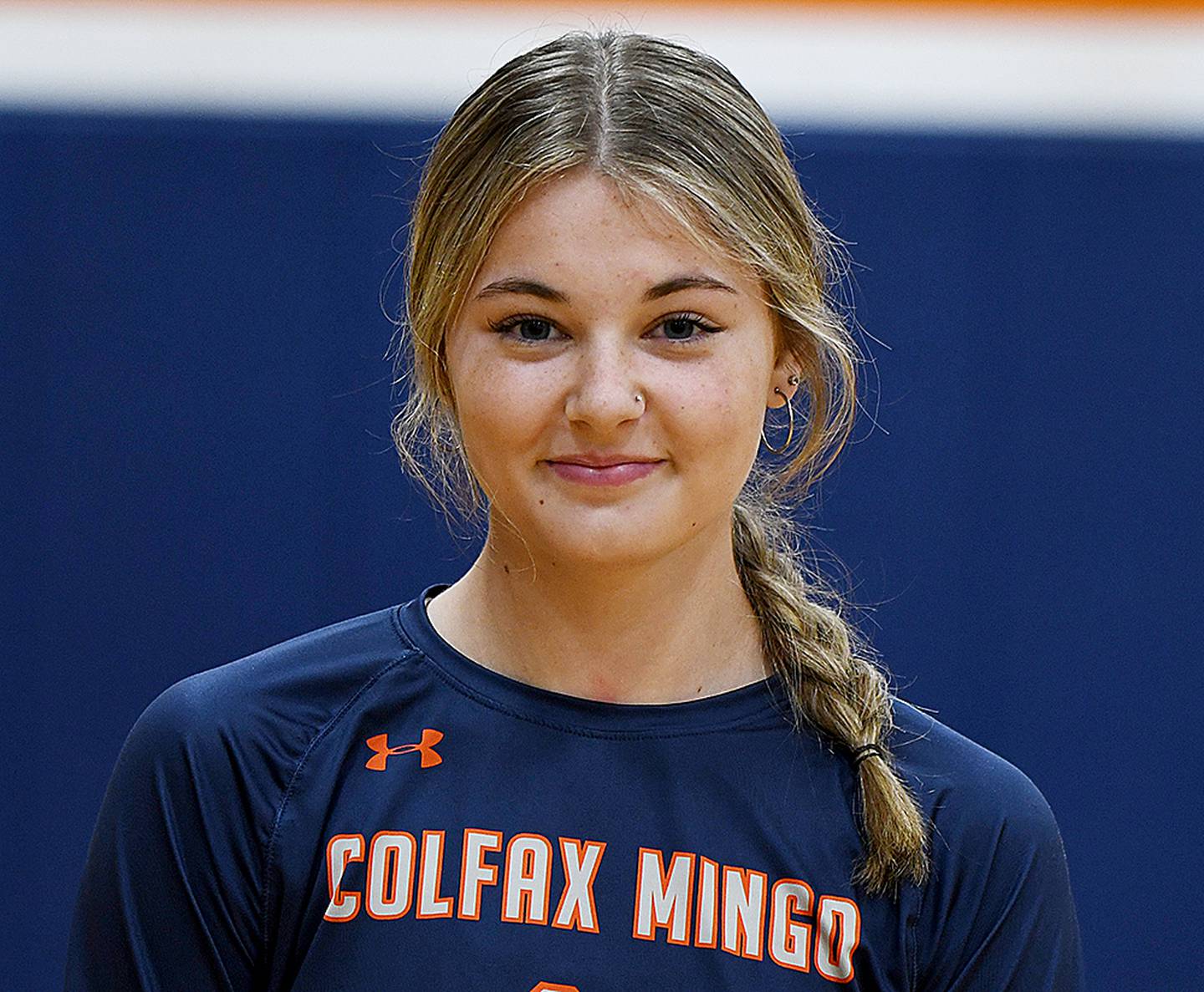 Madison Stackhouse dished out 24 assists and had seven digs, Abi Rawlins put down two kills, delivered four assists and tallied 14 digs and Joslyn Chadwick registered 12 digs.
Britney Keeney put down three kills and Felicity Woods added two digs in the loss.
Colfax-Mingo (4-5 overall, 0-2 in the conference) was 52-of-59 in serves. North Mahaska was 72-of-73 in serves with five aces.
Sydney Anderson led the Warhawks (14-6, 4-0) with eight kills and 16 digs and Libby Hargis added 11 assists and 12 digs.