ANKENY — A double-digit surplus in diving points and a dominant effort in a pair of freestyle events catapulted Ankeny's girls swim team to a win over Newton-Colfax-Mingo-Pella on Thursday.
The Aquagirls won three events and scored 15 top-three finishes but lost to Ankeny 110-73.
"Although we didn't win the varsity meet against Ankeny, the girls swam really well," NCMP head coach Sarah Patterson said. "For the general public, the Ankeny Hawks and Ankeny Centennial are one team and in swimming there are no classes. So to be able to battle with this team was awesome."
Ankeny finished 1-2-3 in both the 100- and 500-yard freestyle events and it scored every point in diving.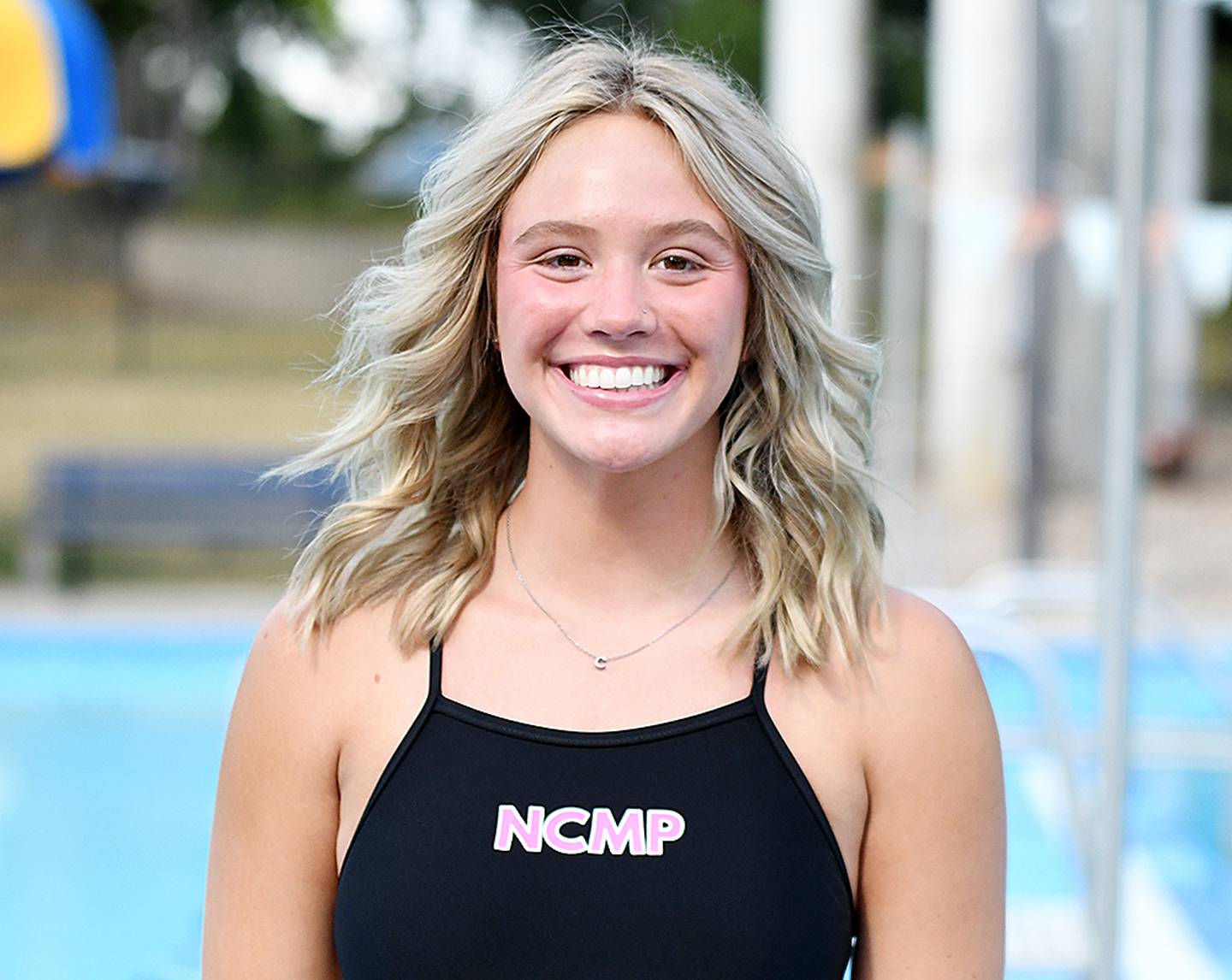 NCMP opened the night with a win in the 200 medley relay. The team of Tori White, Harper Barton, Maylei Ruggles and Lillie Ray won the race in 1 minute, 57.15 seconds. Ankeny's top team finished in 1:57.44.
The Aquagirls also were third as Alex Riney, Brooke Linahon, Izzy Lane and Paige Benson stopped the clock in 2:02.08.
"We started the meet off by going 1-3 in the medley relay, which was super exciting," Patterson said. "We have two backstrokers, Tori White and Alex Riney, who are putting us in really good position with their lead-off legs. Harper Barton and Brooke Linahon posted 32 and 33 splits, respectively, in the breaststroke — can't say enough about these athletes and their work ethic
"Our flyers, Maylei Ruggles and Izzy Lane, both had fast splits as well. Then, Lillie Ray and Paige Benson went 25 and 26 splits to seal the deal on the finish."
The other wins came from Riney and Barton.
Riney and White were 1-2 in the 100 backstroke with times of 1:05.74 and 1:06.05, respectively.
Barton won the 100 breaststroke in 1:12.47 and Linahon finished third in 1:15.69.
"(Riney) and (White) placed 1-2 in the 100 backstroke and they are a sophomore and a freshman," Patterson said. "I love to see them compete with each other and they are making each other better.
"We are a strong breaststroke team. They have been doing tons of pulling with paddles this year and the work is paying off."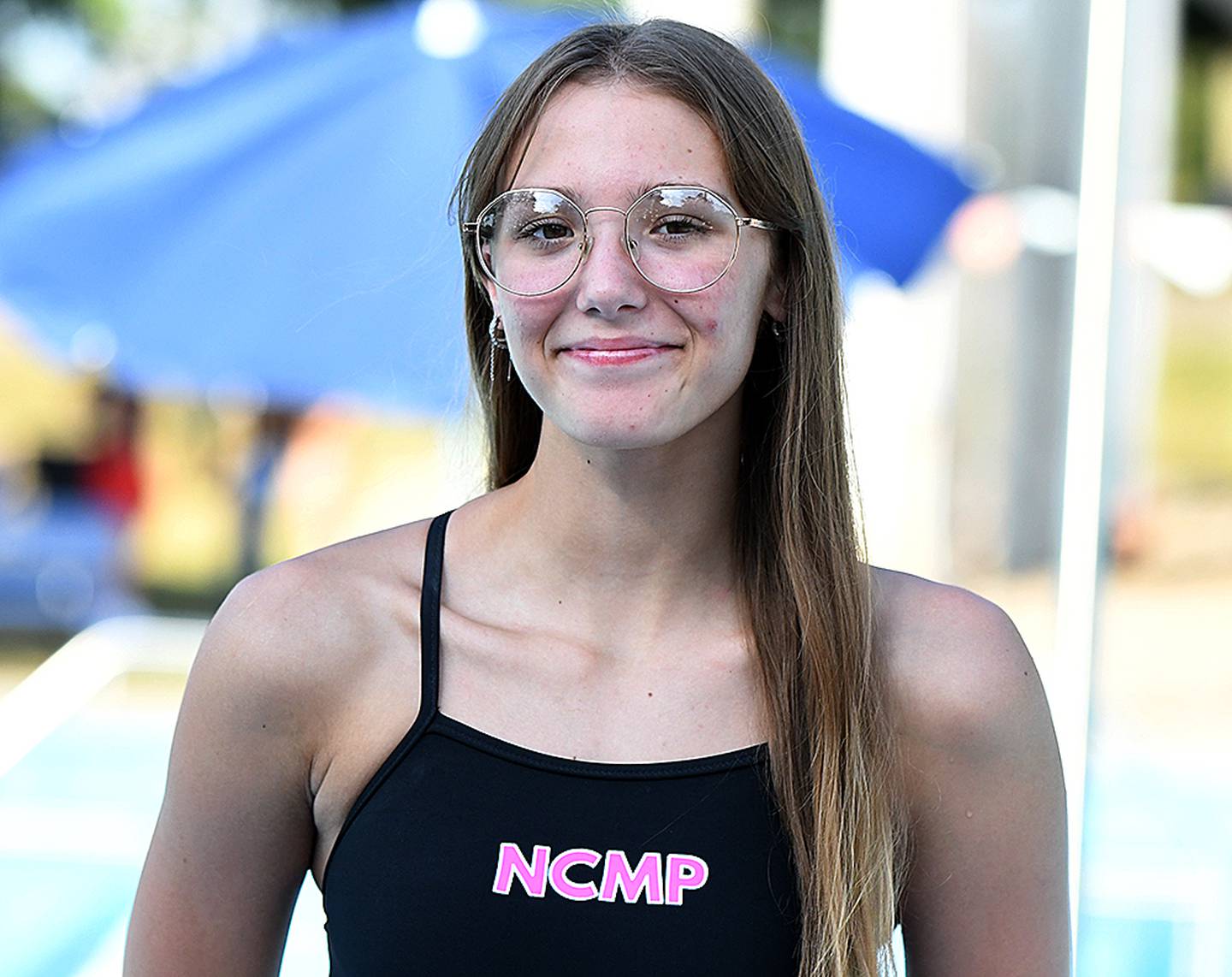 NCMP secured 2-3 finishes in both the 50 freestyle and 100 butterfly.
In the 50 freestyle, Lillie Ray was second in 25.89 seconds and Barton finished third in 26.48. Ankeny's Josie Parton won the race in 25.54.
In the 100 fly, Ruggles was second in 1:05.46 and White finished third in 1:06.66.
Riney and Peyton Ray also secured runner-up finishes in an individual event.
Riney was second in the 200 individual medley in a season-best 2:27.27 and Peyton Ray finished second in the 200 freestyle in a personal-best 2:05.84. Ankeny's Gracie Lindaman was the winner in the 200 freestyle in 2:05.65.
The Aquagirls were 2-3 in the 400 freestyle relay. The team of Ruggles, Peyton Ray, Riney and Lillie Ray were second in 3:52.17 and the foursome of Lane, Benson, White and Addison Van Maanen finished third in 4:03.43.
Barton, Peyton Ray, Linahon and Lillie Ray were second in the 200 freestyle relay in 1:46.05.
"All of our freestyle relays were strong and had many great splits," Patterson said. "Shout out to Lillie Ray for her 400 freestyle split of 55.5 and her sister, Peyton Ray, with a 56.85. We are still pretty early in the season, and these times are on fire."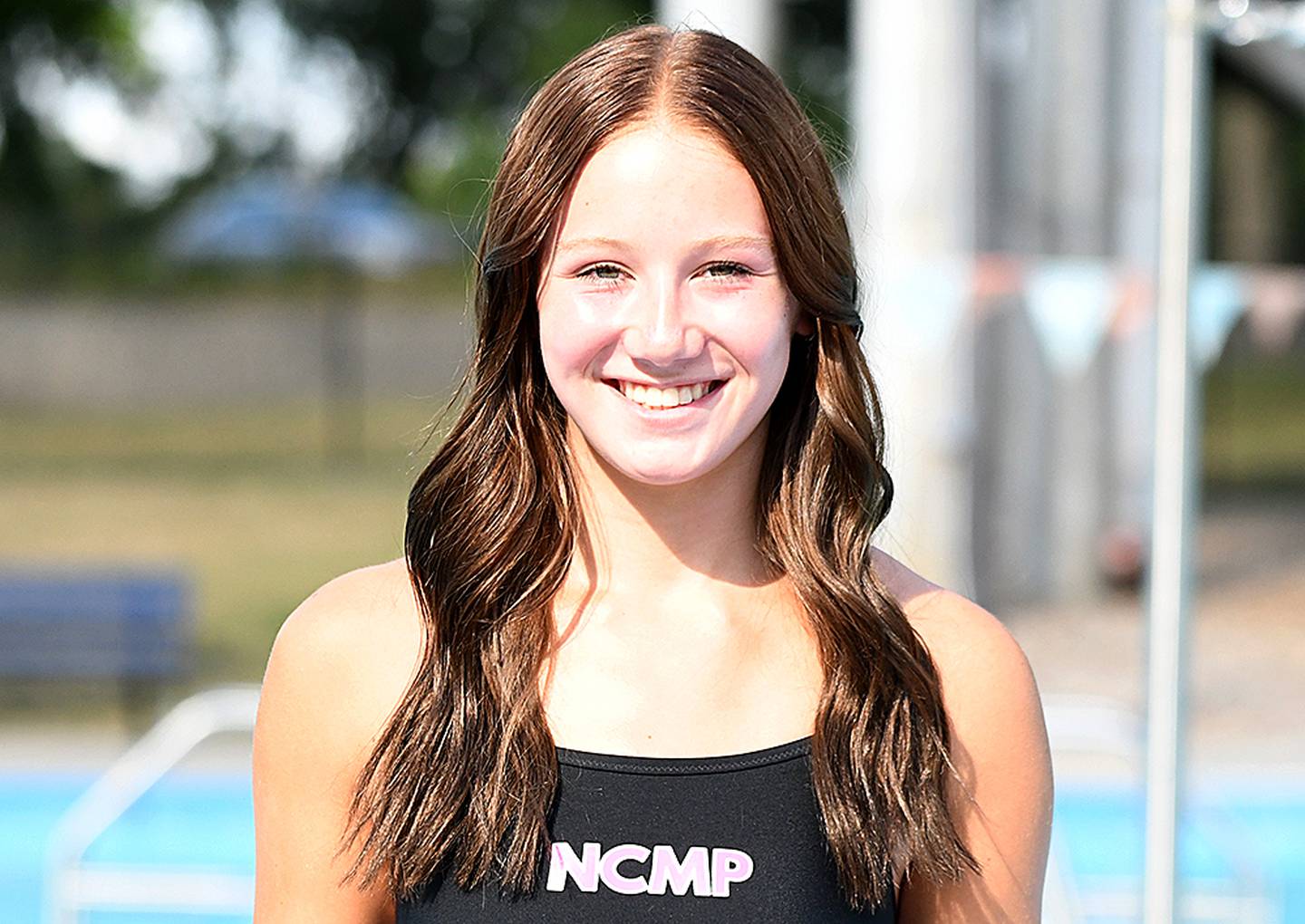 While the varsity team lost for the first time this season, the JV squad dunked Ankeny 89-27.
Lauryn Garrett was part of three wins to lead the way, while Evelyn Munk, Skyler Gooden and Estella Allen all were part of two victories.
NCMP's JV went 1-2-3 in the 400 freestyle relay and won the 200 freestyle and 200 medley relays.
Gooden, Allen, Munk, Garrett and Haylee White all earned individual wins.
The Aquagirls' JV squad finished 1-2-3 in both the 100 and 200 freestyle events and were 1-2 in the 50 freestyle and the 100 breaststroke.
"We had so many great JV swims," Patterson said. "So proud of all of these swimmers.
"Great job to the Ankeny coaching staff and athletes — they were great hosts and exhibited great sportsmanship. The whole meet was just really fun."