PELLA — State-ranked Greenlee Smock and James Gruver, a pair of Lynnville-Sully seniors, highlighted a pair of area cross country teams on Saturday during a meet at Central College.
Smock was the runner-up in the small-school division and earned the only medal in the area and Gruver finished fourth in his boys' 5K race.
The Hawks were third in both the boys' and girls' standings. Baxter also competed as the boys placed fifth while the girls did not have enough runners for a team score.
"The second meet in a week can always present an added challenge, especially when it's a Saturday morning after the first full week of school and on a holiday weekend," L-S head cross country coach Darin Arkema said. "This year the field of teams was smaller in both divisions but certainly not lacking in quality competition at all."
The meet ran two varsity races and the top 15 finishers in each race earned medals. Class 1A No. 9 Smock was ninth overall in the girls' 5K race and second among small schools with a time of 20 minutes, 50.2 seconds.
Class 2A No. 1 Danielle Hostetler of Mid-Prairie was the small-school winner in 19:12.8. She was second overall.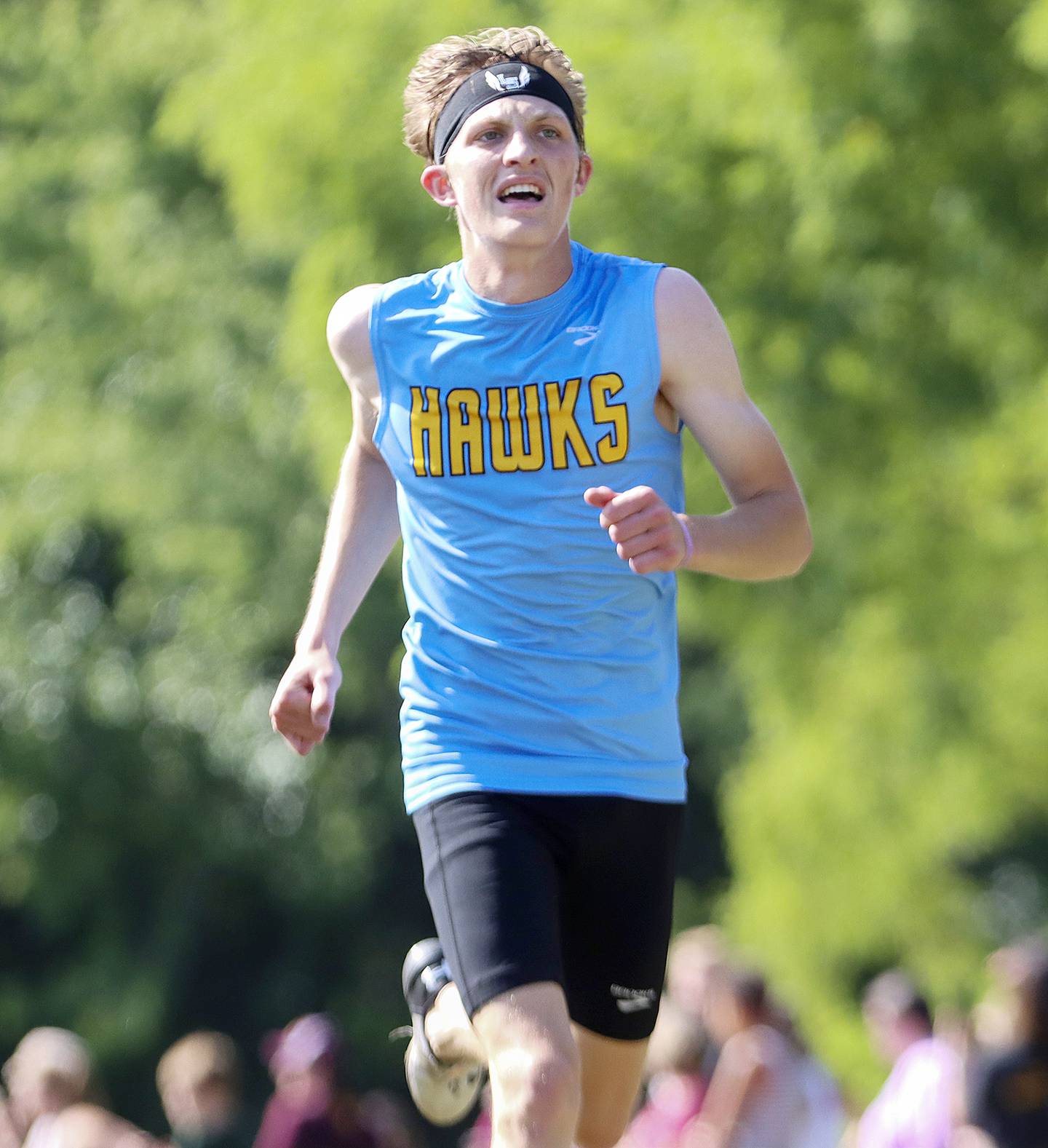 Class 2A No. 2 Mid-Prairie won the small-school team title with 20 points. Pella Christian (66), Lynnville-Sully (90), Collins-Maxwell (91) and Eddyville-Blakesburg-Fremont (94) completed the five-team field.
Class 1A No. 17 Gruver was fourth among small schools and 18th overall in the boys' 5K race. He finished in 17:46.1.
Class 2A No. 14 Kaden VanWyngarden of Pella Christian won the race in 17:05.5. Class 2A No. 17 Emmett Swartzendruber of Mid-Prairie was the runner-up in 17:25.4 and Collins-Maxwell's Ethan Haus finished third in 17:37.2.
Class 2A No. 8 Mid-Prairie won the team title with 34 points. Pella Christian (49), Lynnville-Sully (80), 1A No. 20 Collins-Maxwell (81) and Baxter (122) completed the field.
"Great third place team finish for the girls behind perennial 2A power Mid Prairie and 2A Pella Christian," Arkema said. "The boys also ran to a strong third place team finish behind the same two teams. Both girls and boys were one point better than Collins-Maxwell."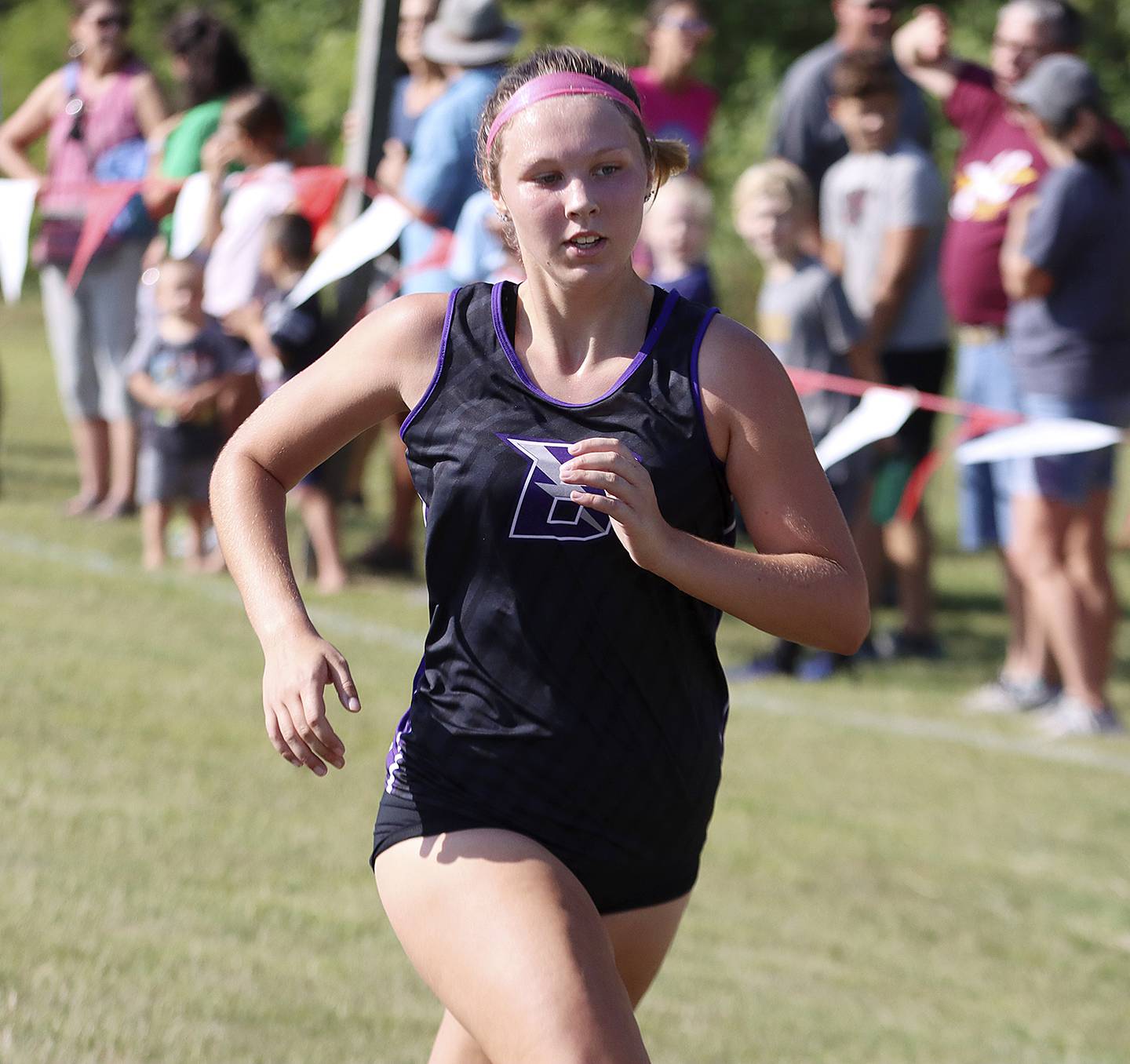 The girls' 5K race featured 3A No. 17 ADM, 3A No. 5 Pella and 3A No. 7 North Polk. The boys' 5K race included 3A No. 2 North Polk, 3A No. 3 Pella, 3A No. 5 Glenwood and 3A No. 10 ADM.
Olivia Norrish was the second L-S girl to finish. She was eighth in 22:53.1. The rest of the scoring runners were Kendra Fikse (25:02.1), Corrina Rozendaal (26:59.3), Laura Fikse (27:14.8) and Brooke Conover (29:23.1) in 24th, 36th, 37th and 40th, respectively.
Baxter's Zoey Gliem led the Bolts in 18th with a time of 24:13.5. Emie Tuhn (25:43.9) was 28th, Regan Russell (29:42.3) finished 41st and Maddie Iske (45:54.1) was 44th.
The Hawk boys put three in the top 12 as Zach Morningstar (18:28.1) was seventh and Hendrick Lowry (18:48.7) finished 12th. The rest of the L-S lineup featured Ethan Dunsbergen (22:45.2), Evan Fikse (25:40.7) and Will Conover (27:52.7) in 41st, 52nd and 56th, respectively.
Matt Richardson led the Baxter boys in 13th with a time of 18:56. The other four scoring runners included Logan Jones (21:05) in 34th, Logan Rainsbarger (21:37) in 37th, Maddux Peters (23:32.2) in 46th and Hudson Bethards (29:56.7) in 61st.