CEDAR RAPIDS — Newton's softball team made two trips to Cedar Rapids, changed venues on the second day and played one 14-inning game against Xavier on Friday night.
It was a wild, crazy and memorable couple of days for the Cardinals and the end result was a 1-0 season-ending loss to the Saints in the opening round of the Class 4A Region 6 tournament.
"It's one you didn't want to lose, but if you have to lose, it's a good way to go out," Newton softball coach Kory Leiker said. "You never want to go out in a blowout. You want to go out playing your best game. We played our best game of the season no doubt."
The game was originally slated to be played at 6:30 p.m. on Thursday. Rain just before the game forced a postponement to Friday and they moved the game from Xavier to Mount Mercy University.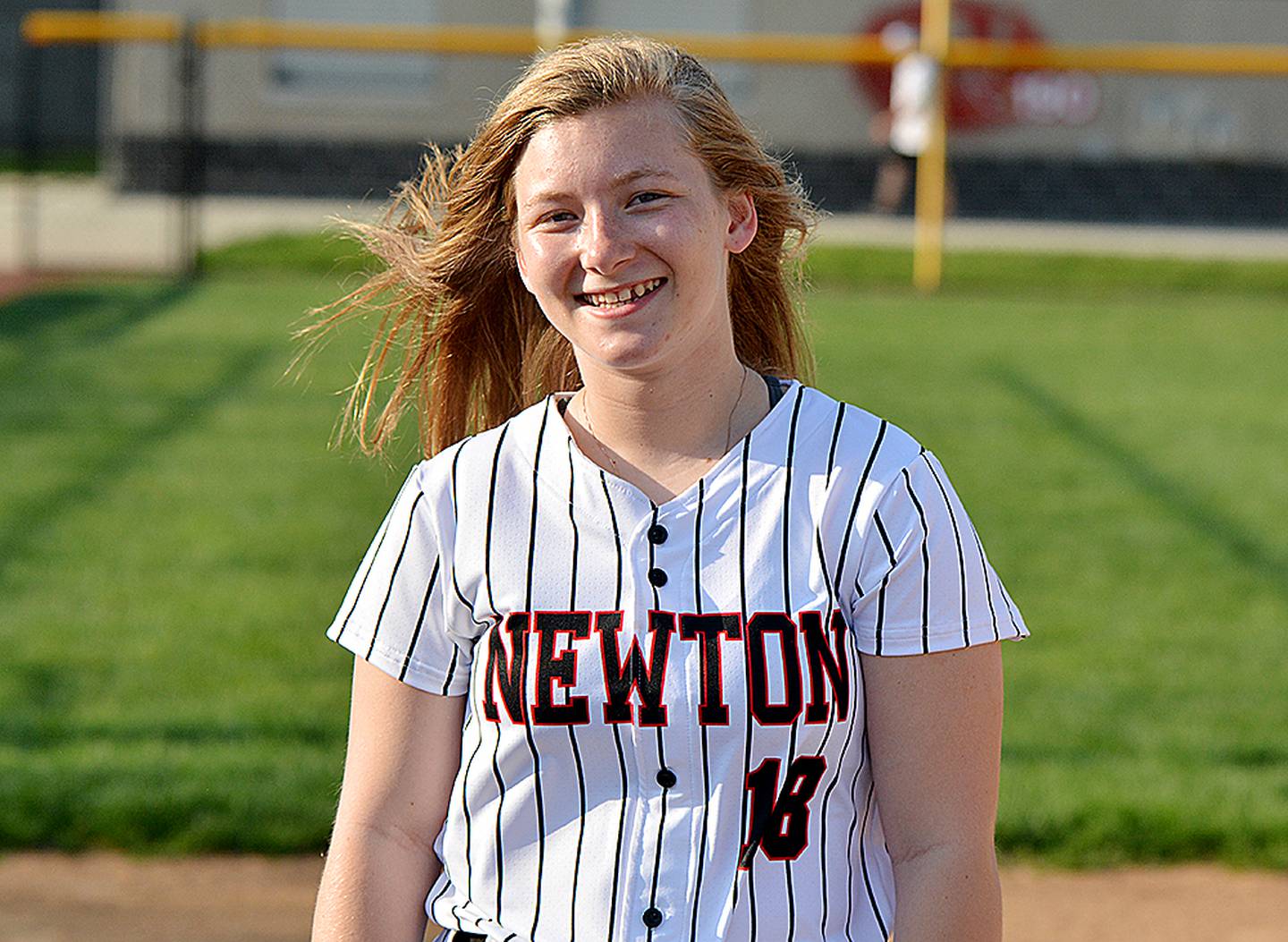 The turf field factored into the outcome. In the 11th inning, Kadance Ahn singled with two outs and then Chloe Swank hit a ground-rule double that forced Ahn to stay at third base. The inning ended one batter later with a strikeout.
"I'm proud of the way the girls fought," Leiker said. "They were focused, and I'm proud to be their coach."
Xavier (21-18) had a little bit of fortune in the bottom of the 14th. The inning started with a Newton error and it ended with a hard line drive up the middle. Cardinal pitcher Hailey Sumpter got a glove on it but it rolled too far away to make a play and the Saints won in walk-off fashion.
"She had it in her glove and it popped out," Leiker said. "It would have been a hit to center field if she didn't touch it."
Sumpter (5-9) was in the game in relief for Kallie Van Kley. She pitched the final 4 2/3 innings, took the loss and allowed one unearned run on three hits with one strikeout.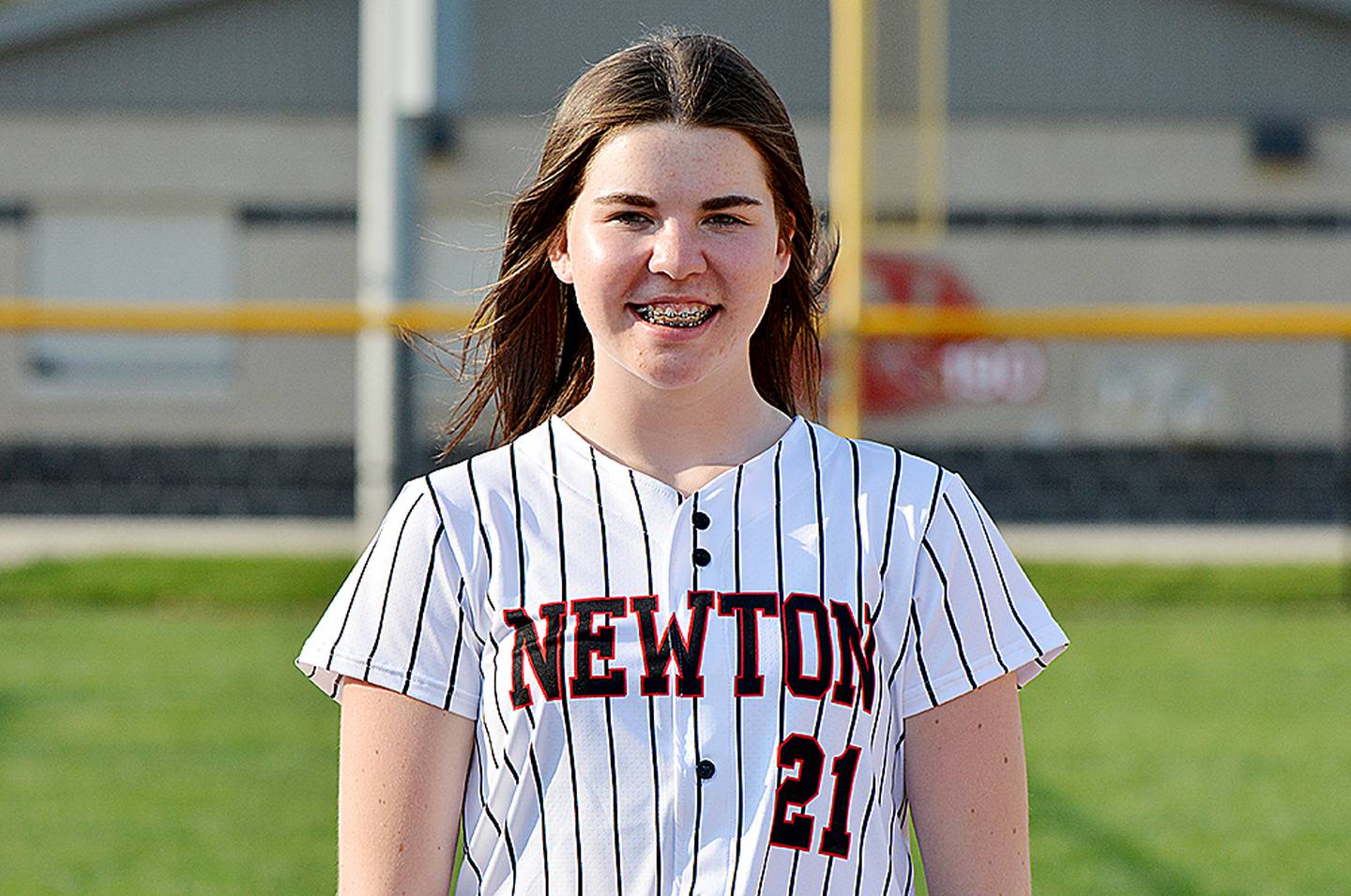 Van Kley tossed the first nine innings and spun 135 pitches to the plate. She surrendered no runs and five hits and struck out nine, walked three and hit one.
Van Kley ended her career with a strikeout with a runner on second. She also got a strikeout to end the fifth with two runners on base.
Leiker had Sumpter in the lineup as the starting pitcher on Thursday, but Van Kley talked her way into the circle on the bus ride over Friday. She also told Leiker after nine innings that it was time to come out.
"We had a long conversation on the bus ride over," Leiker said. "She's a senior and she wanted the ball. She earned it and pitched the best game of her career in a Cardinal uniform. It was a good conversation before the game and after the ninth inning when she knew it was time to be done."
In the first, Newton's Mackynna Sims doubled, but the Cardinals stranded two in scoring position.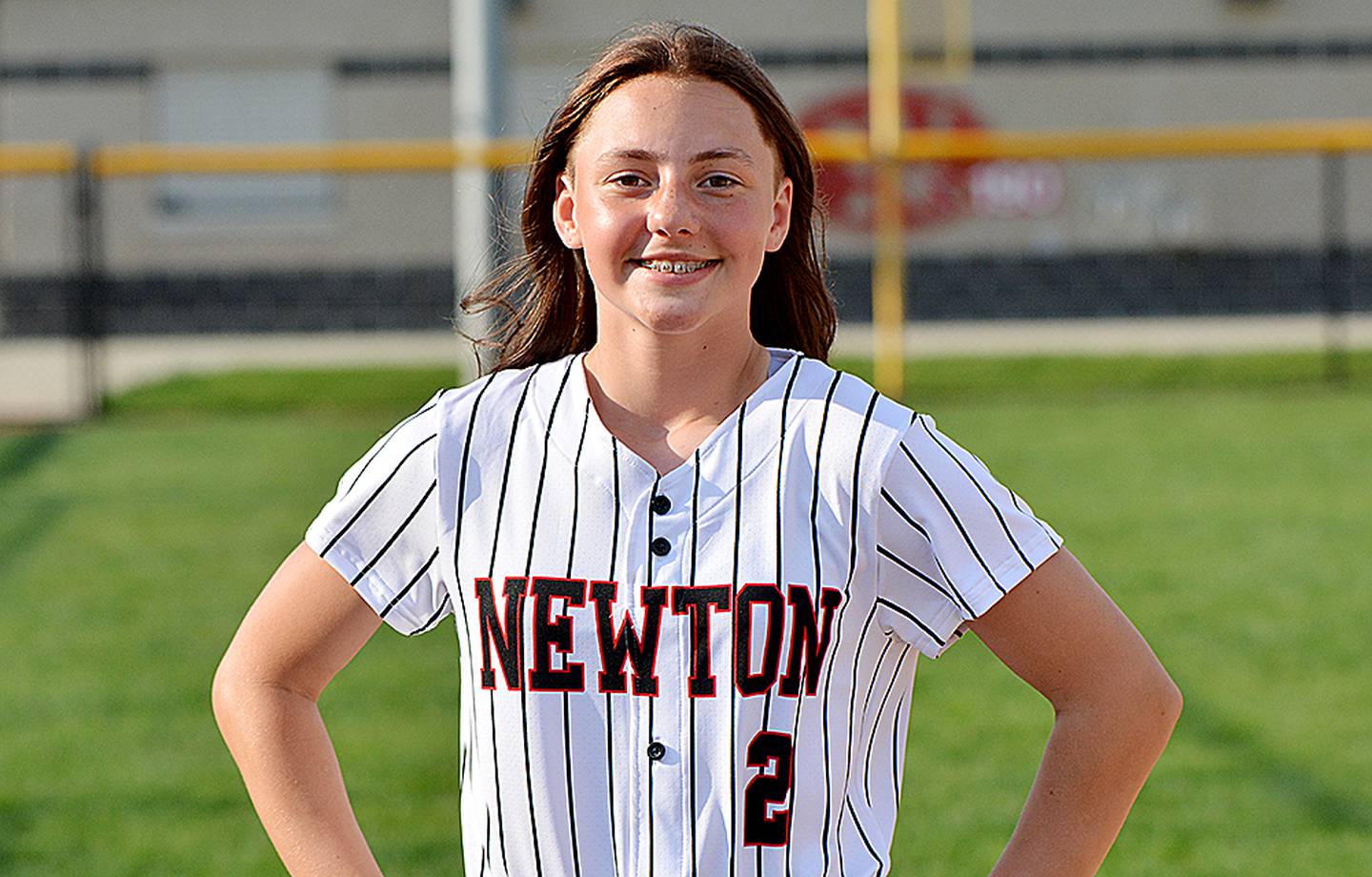 Xavier starting pitcher Braylen Conlon retired 11 straight hitters at one point.
The Newton defense turned a double play in the sixth and Sumpter gave up a one-out double in the 13th but left her stranded on base.
The Cardinals (13-19) had five hits total, committed just one error and stranded eight runners on base.
Xavier cranked out nine hits, committed three errors and left 10 on the bases.
"One error in 14 innings is just fantastic," Leiker said. "We had chances offensively. We just couldn't get a run across."
Swank had three of the Cardinals' five hits and one of them was a double. Sims doubled and walked once, Ahn had one hit and one walk and Jaz Cooper walked once. Katelyn Lambert stole two bases and Vanessa Vasseau had one steal.
Keely Pilcher registered three hits, including the game-winning RBI. Katie Pilcher finished with two hits, one walk and one hit by pitch.
Conlon started in the circle but Elena Schmit finished the game, earned the win and allowed no runs and three hits with eight strikeouts and one walk in 7 2/3 innings.