PRAIRIE CITY — With a piece of the Heart of Iowa Conference title on the line, Roland-Story ace pitcher Alex Berends was just too good.
Berends struck out 13 and allowed just two hits and the Norse downed PCM's baseball team 6-1 on Wednesday night.
The win clinched at least a share of the conference title. But after West Marshall lost to South Hamilton in extra innings later that night, the Norse claimed the outright championship.
Berends improved to 6-2 on the season and his earned run average dropped to 0.45.
"That kid is just good. We've struggled with him in the past. I think we had three hits off him last time we faced him," PCM baseball coach Lewis Daye said. "It's par for the course. He's just so stinking good."
PCM's two pitchers — Trenner Van Dyke and Nick Farver — allowed six runs but only three were earned as the Mustangs were plagued by six errors.
The Mustangs committed one error in the two-run third, had two miscues in the one-run fourth and two more errors in the two-run seventh.
"It was just a bad defensive night," Daye said. "I expected the ups and downs because this roster is so young. We only have two seniors and one full time senior starter. It shows sometimes that we are inexperienced."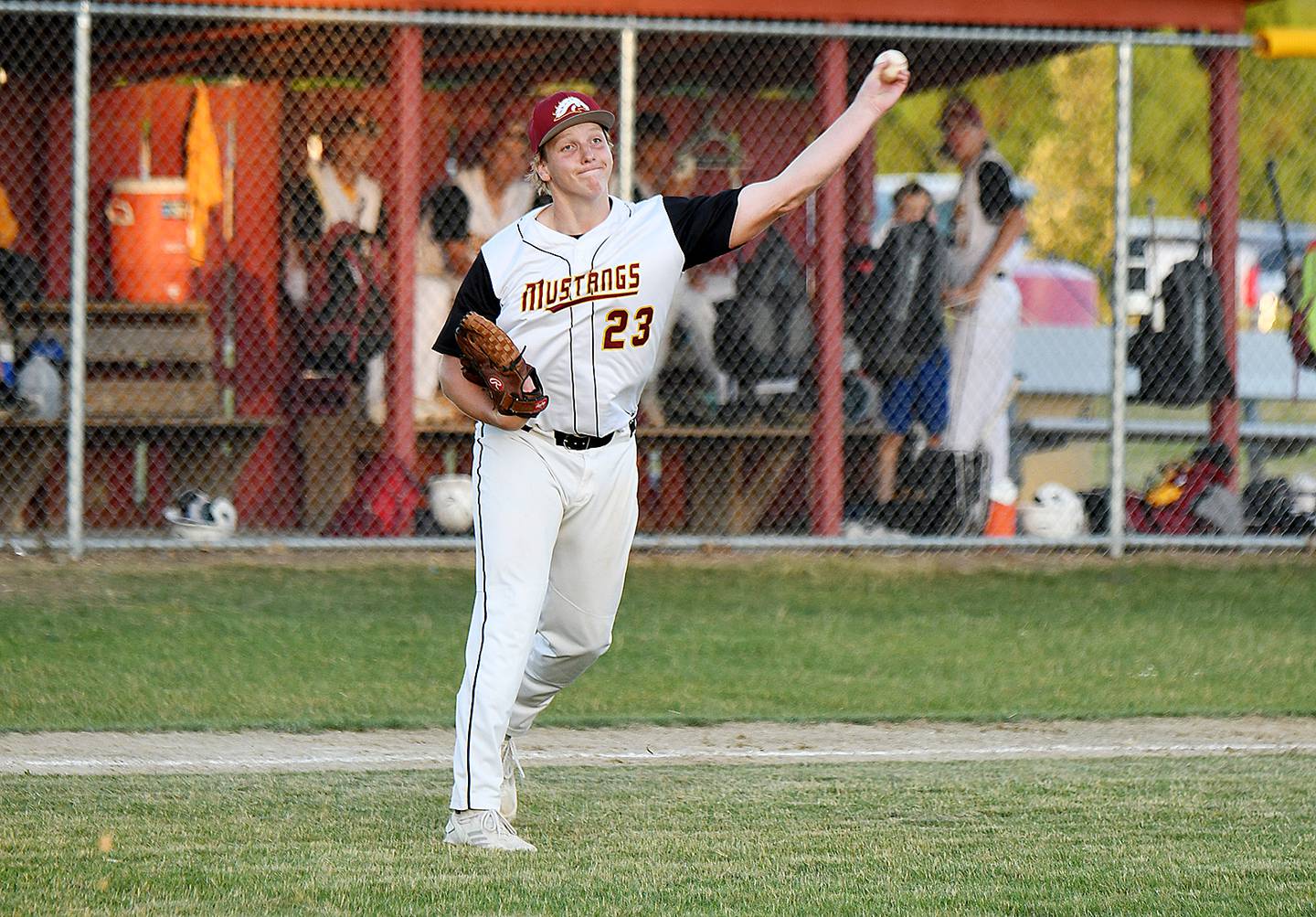 PCM (10-10 overall, 8-6 in the HOIC) scored its lone run in the fifth. Kaleb DeVries was hit by a pitch to lead off the inning. He went to second on Farver's one-out sacrifice bunt and then scored on Easton Webb's RBI single.
Webb's hit came after the Norse committed a two-out error on a ground ball to the shortstop.
That forced Berends, a DMACC recruit, to throw a few more pitches. He retired Durant Van Dyke on a ground ball back to the mound to end the game and it came on his 110th pitch.
Berends struck out two in the second and sixth and struck out the side in the third and fourth.
Gavin Fenton reached on a dropped third strike to open the bottom of the first. Gabe Hobbs walked in the second.
In the third, Fenton walked and stole second, Durant Van Dyke walked and Webb reached on an error to load the bases. Berends got out of the jam with a strikeout.
In the fifth, DeVries was hit by a pitch, Durant Van Dyke reached on a two-out error and Webb delivered the RBI single. Berends again ended the inning with a strikeout.
Jacob Wendt singled to lead off the sixth. He was sacrificed to second by Hobbs and then took third on a wild pitch.
Berends ended the inning with a strikeout in five of the seven innings.
Trenner Van Dyke made the second start of his career on the mound and pitched five innings. He allowed three runs — two earned — on five hits and struck out three, walked two and hit two batters.
Farver tossed the final two frames and surrendered three runs — one earned — on one hit with five strikeouts, one walk and one hit batter.
"We tried to do a little strategy. They seem to struggle with guys who don't throw as hard or use their off speed well," Daye said. "That's why we went with Trenner. It worked out for a bit. The mistakes is what hurt us."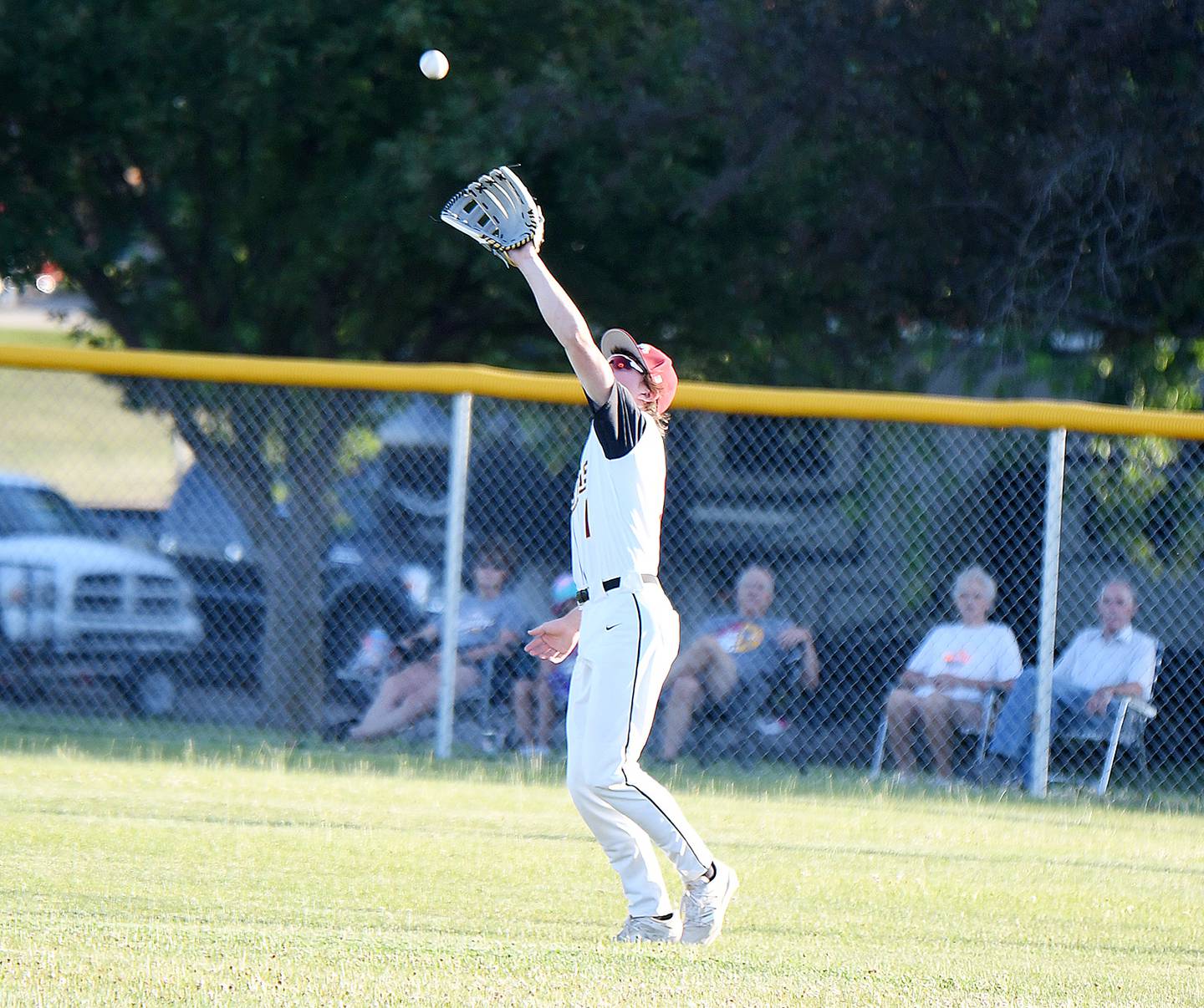 The Mustangs reached double-digit wins this summer for the first time in three seasons despite having just one senior starter.
They also tied for third in the HOIC with Saydel. The two teams finished 8-6 in league play and split their regular season meetings.
"I'm happy with 10 wins and with only being swept by the top two teams," Daye said. "I was impressed with how they played this year. They showed up and showed out. I can't complain."
Roland-Story (19-6, 13-1) had five hits, three walks, three hit batters and stole eight bases. The Norse take a five-game win streak into the postseason.
PCM opens Class 2A district tournament play against Pleasantville at 5 p.m. on Saturday in Greenfield.
State-ranked Trojans edge Mustangs twice
PRAIRIE CITY — Fast starts propelled 2A No. 6 West Marshall to a doubleheader sweep on the road against PCM on Monday, but the Mustangs pushed one of the league's best teams to the final out.
A three-run first helped West Marshall edge PCM, 8-6, in the opener and then a two-run second frame catapulted the Trojans to a 2-1 win in the nightcap.
"We came out and they are ranked sixth in the state and we went toe-to-toe with them," Daye said. "They threw their best pitcher at us and we scored the first earned runs against him this year. That was the closest we've played them since they joined the conference."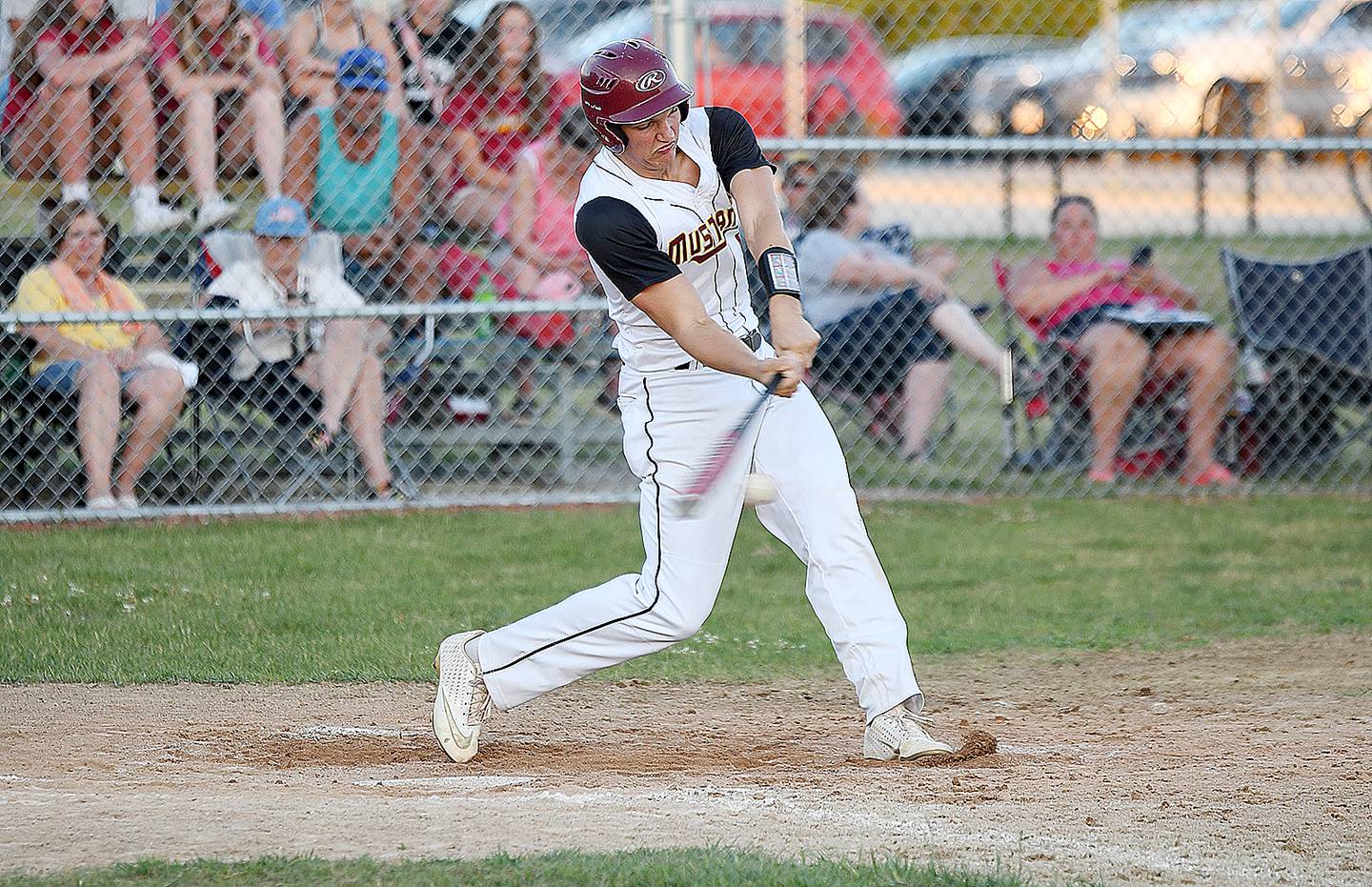 The Trojans' ace pitcher is Owen Siegert. He started on the mound in the opener and struck out nine batters but also walked six and allowed three earned runs in five innings.
Both teams had seven hits in game one. West Marshall (26-8, 12-2) didn't do enough to win the game until it scored two in the top of the seventh. PCM pulled even at 6-all with a four-run sixth.
Zeb Padget (3-1) went the distance on the mound for PCM. He allowed eight runs — six earned — on seven hits and struck out three, walked five and hit one batter. He tossed 112 pitches.
Durant Van Dyke had three of the team's seven hits and DeVries registered two hits. Van Dyke doubled twice and both players scored one run.
Fenton tripled, walked once and had two RBIs, Webb doubled and registered three RBIs and Farver scored one run and had one RBI.
Trigg Steenhoek and Padget both walked twice, Adrien Robbins walked once and scored one run and Carson Hansen scored twice.
Kinnick Christensen led the Trojans with two doubles and three RBIs.

The two teams were limited to a combined seven hits in the nightcap.
Christensen earned the pitching win for West Marshall, allowing one earned run and striking out five in four innings. Will Dawley got the three-inning save, striking out three and allowing just one hit.
Durant Van Dyke (2-4) was the starter for PCM and he went the distance. The senior allowed two earned runs (both in the second inning) and three hits and struck out eight, walked three and hit one in six innings. He tossed 96 pitches.
The Mustangs scored their run in the first, had four hits total and committed two errors.
Farver collected two hits, walked once and scored one run to lead PCM's offense.
Fenton and Steenhoek each had one hit, Durant Van Dyke and Hobbs walked once and DeVries was hit by a pitch.