Limited to just three hits, Newton's softball team fell to Grinnell on Friday during the team's regular-season finale.
The Tigers downed the Cardinals 5-0 to spoil Senior Night during a Little Hawkeye Conference matchup.
Newton's three hits came from Kadance Ahn, Jaz Cooper and Kallie Van Kley. Chloe Swank walked once.
"During the loss, I could see every emotion the seniors were going through," Newton softball coach Kory Leiker said. "It's a chapter you don't want to see end but know the next step is an exciting one.
"I'm happy I was able to be their coach and be able to be a small part of their lives."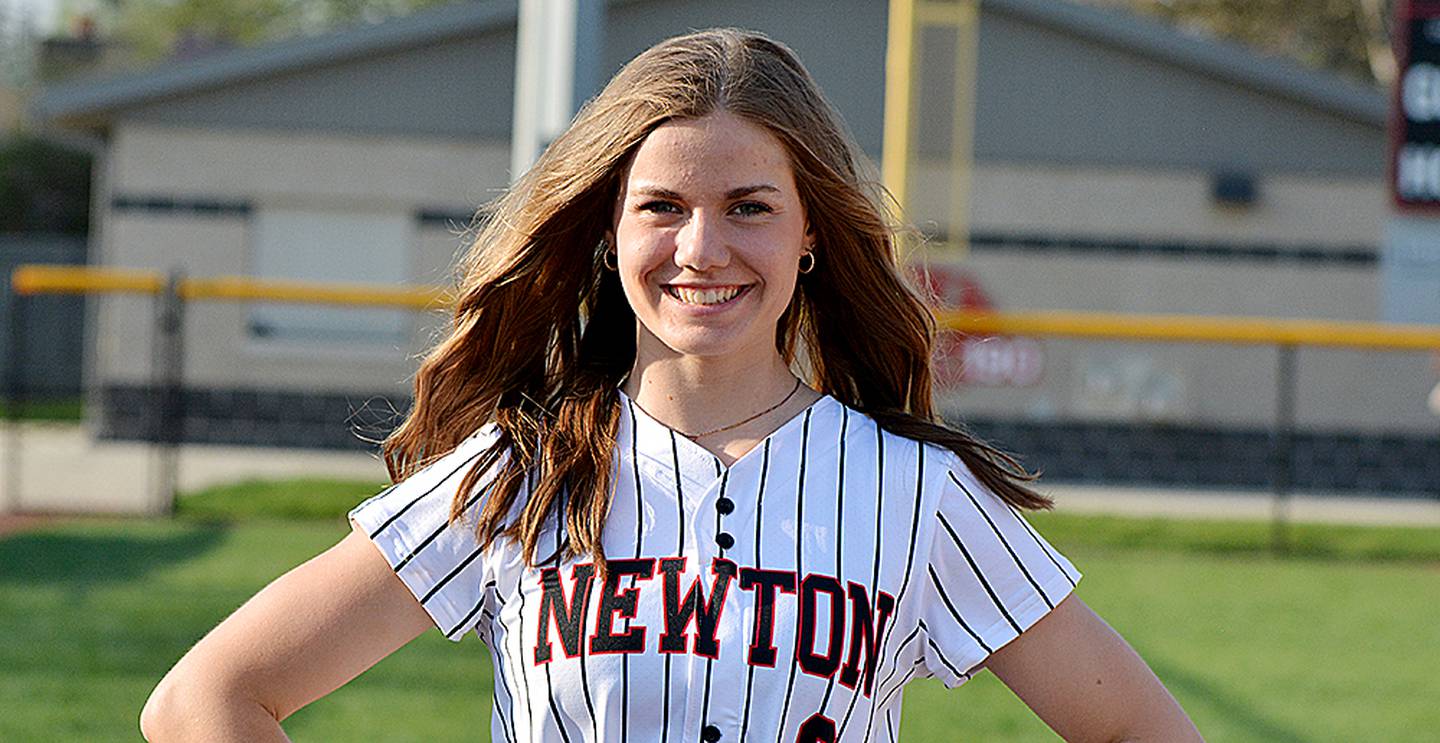 The varsity roster includes seniors Van Kley, Cooper, Kya Butler, Grace Benson, Taylor Lust and Vanessa Vasseau.
The Cardinals, who have lost five straight games, struck out eight times at the plate.
Newton (13-18 overall, 7-14 in the conference) won the season series against Grinnell, winning both games on the road on June 15.
Van Kley (8-10) started in the circle and took the loss after allowing five runs — one earned — on six hits in 5 1/3 innings. She struck out four and walked one.
Hailey Sumpter pitched the final 1 2/3 innings and surrendered one hit and struck out one.
Grinnell, which had seven hits in the win, improved to 11-16 overall and 6-15 in conference play.
"We can still do something special in our playoff push," Leiker said. "It's good to go in as a low seed. Teams don't take you as serious and could look past you. We will go in and fight until the final out and hopefully advance to the next round."
The Cardinals open Class 4A Region 6 play against Cedar Rapids Xavier at 7 p.m. on Thursday in Cedar Rapids.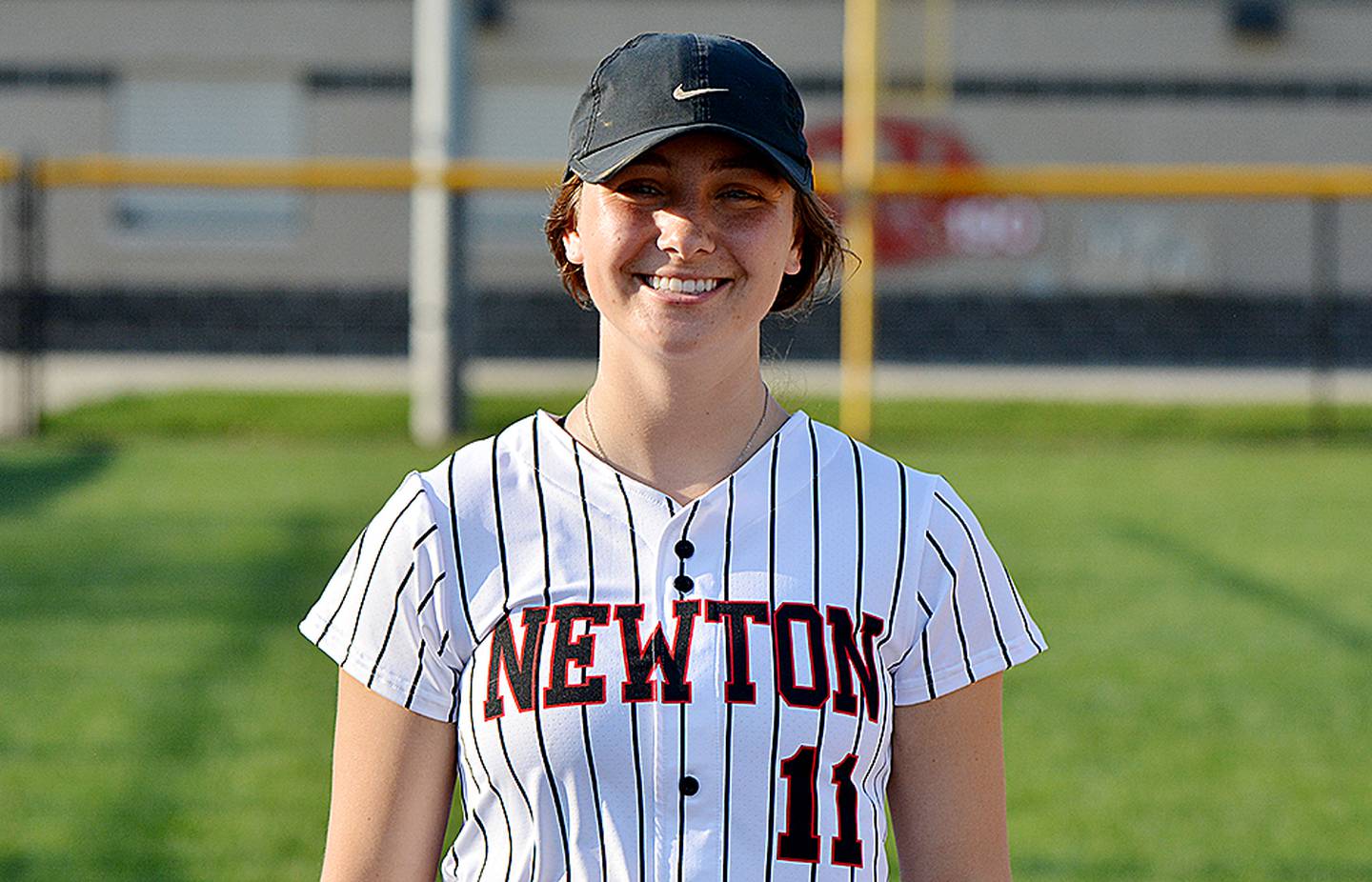 Cardinals fall twice to 4A No. 6 DCG
GRIMES — Newton held its own against 4A No. 6 Dallas Center-Grimes in the first meeting earlier this summer.
On its home field Wednesday, the Mustangs made sure to jump on the Cardinals early and DCG downed Newton 11-1 and 10-5 during an LHC doubleheader.
The Mustangs swept the season series after defeating Newton 3-1 in the first matchup.
DCG won game one 11-1 in five innings. The Cardinals were limited to four hits.
The Mustangs scored two runs in each of the first three innings and then plated five in the fifth to end the game early.
Butler had two of the team's four hits and Ahn doubled, scored one run and walked once.
Swank had one hit and one RBI, Katelyn Lambert walked once and stole one base and Vasseau had one steal.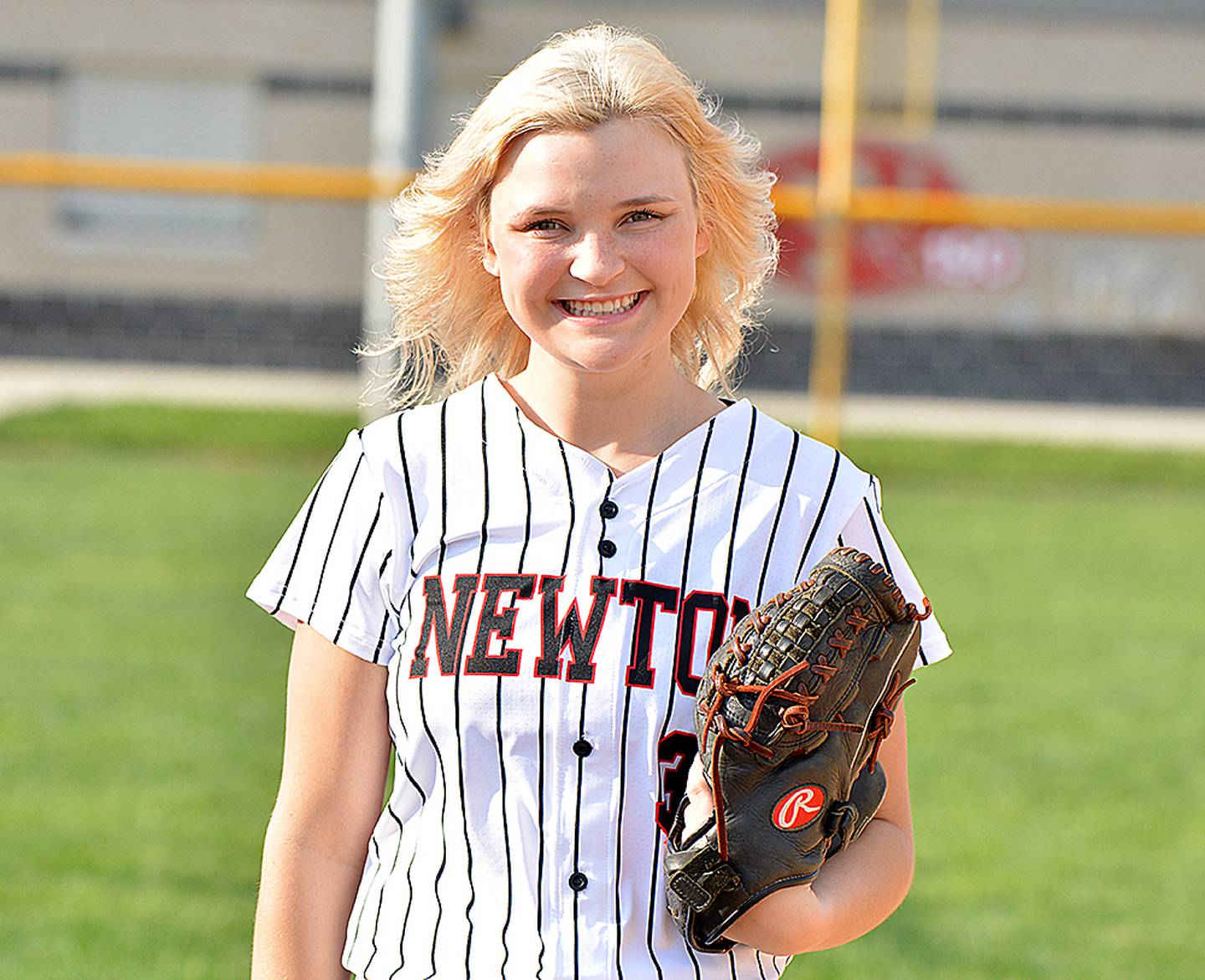 Sumpter and Cooper split time in the circle for Newton.
Sumpter (5-8) started and took the loss after allowing six runs — four earned — on six hits with one strikeout, three walks and two hit batters in four innings.
Cooper got two outs in the fifth but not before surrendering five runs — three earned — on five hits with one strikeout.
The Cardinals were plagued by seven errors in the opener and had two errors in the nightcap.
DCG (30-6, 19-1) led 3-1 after three and scored three runs in the fifth and sixth to win the nightcap by five. Newton scored four of its five runs in the fifth and sixth.
The Cardinals were out-hit 16-9. Swank led the way with three hits, one run and one RBI and Ahn tallied two hits, one RBI, one hit by pitch and one steal.
The other hits came from Mackynna Sims, Butler, Cooper and Van Kley. Butler scored three runs and walked once, Van Kley and Cooper had one hit and one RBI and Lambert walked once and scored one run.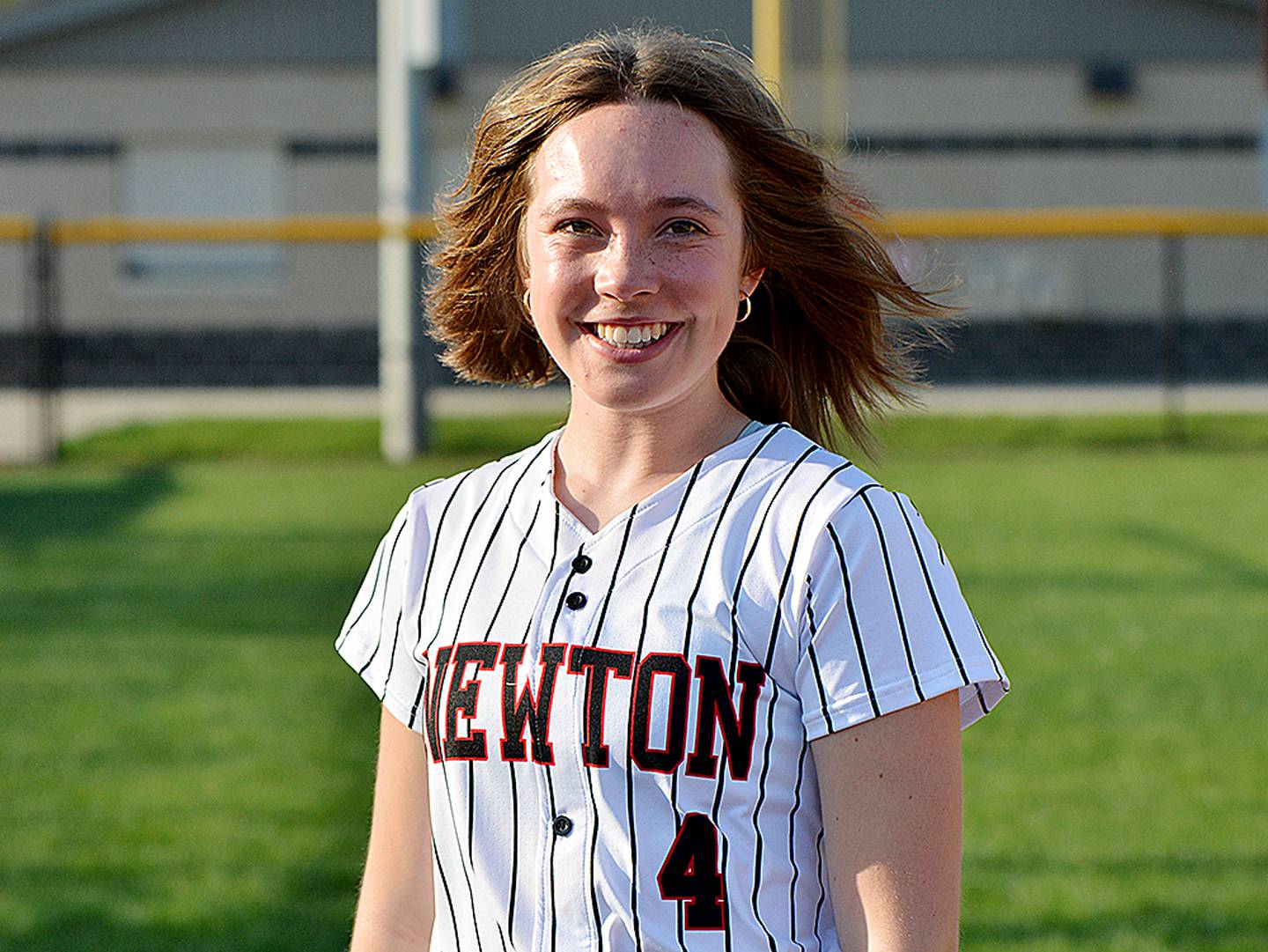 Benson also walked once and Madison Henwood stole one base.
Van Kley pitched all six innings and took the loss after allowing 10 earned runs on 16 hits with one strikeout and two walks.