COLFAX — Colfax-Mingo's pitching and defense has been on point all season long for the Tigerhawk softball team.
If the offense can find any consistency at all, there is no ceiling for how high the team can go.
That consistency, and balance, was on display Thursday during a South Iowa Cedar League contest against HLV.
Eight of the nine starters in the lineup had at least one hit, seven scored at least one run and no one struck out as the Tigerhawks used an eight-run inning to down the Warriors 11-0 in five innings on Senior Night.
"It's top shelf when we can get production up and down the lineup," Colfax-Mingo softball coach Bryan Poulter said. "The defense has been playing really well and Kylie (Doty) has been pitching very well. That puts us in all games. Hitting and scoring puts us in front of things.
"That kind of hitting is there. It's just not always consistent."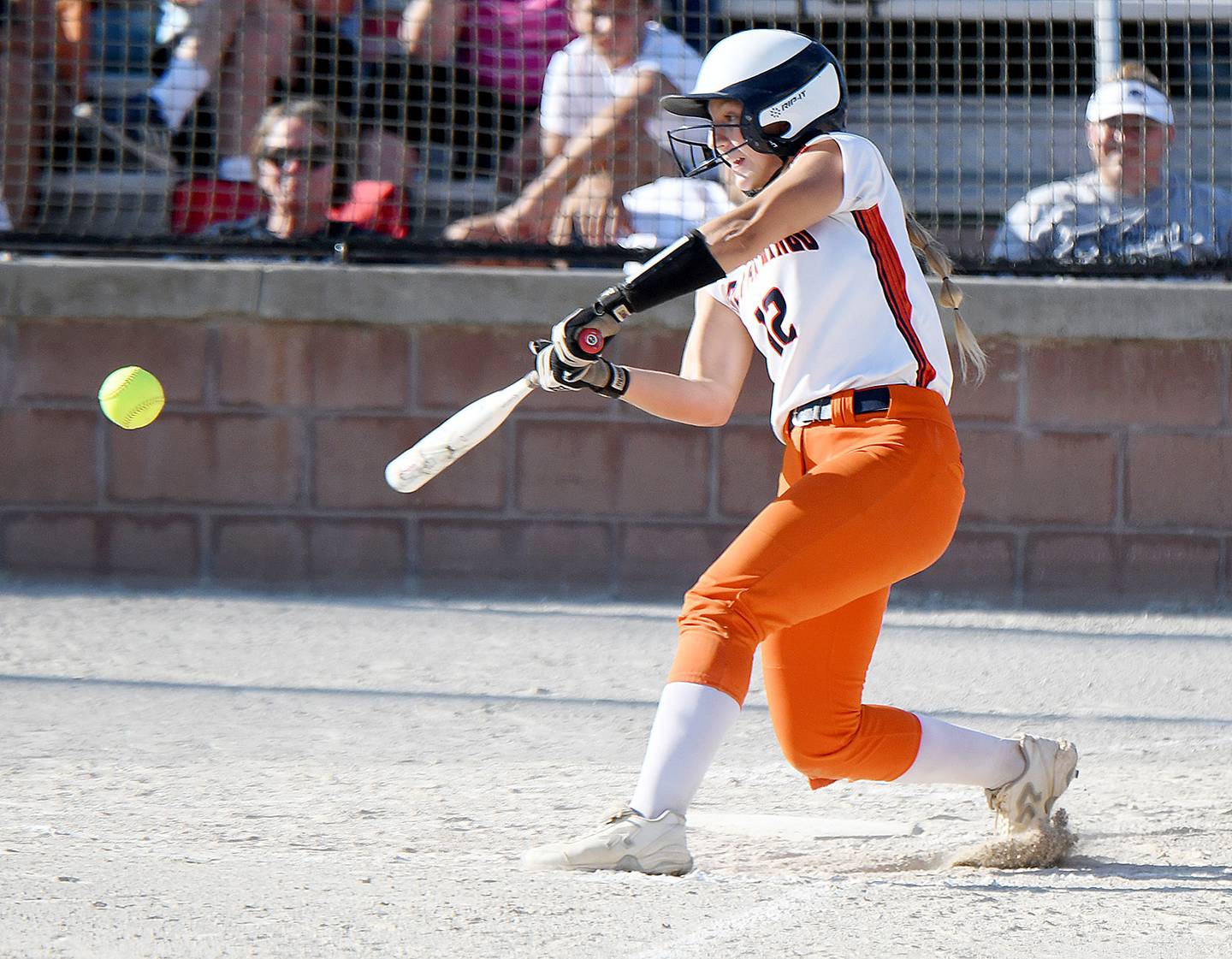 The pitching was indeed there again for the Tigerhawks. Kylie Doty is the team's lone senior and she allowed just two hits in the circle and struck out 10.
The one walk she had came on a few questionable pitches on the inside of the plate that were called balls. She also was called for one hit batter but it came on a check swing and appeared to hit the bat.
"It's difficult to pitch with that kind of zone. He wasn't giving me the inside and that's my main pitch," Doty said. "That made things more difficult. I really had to focus and trust that I can hit my spots when I really need to."
Doty is having the best season of her career in the circle. She's not a pitcher by trade but knows it's something she has to do for the Tigerhawks to be successful.
She came into the night with a career earned run average of 2.92. This season, she's now 15-5 with an ERA of .89 and she's struck out 134 batters and walked just 22.
This past week, the Tigerhawks were 3-0 in SICL play and Doty tossed three shutouts. She has eight conference shutouts in all.
"Her pitching is the best I have seen in her career. She's working counts, understands batters, is listening to the pitch selection and executing her pitches," Poulter said. "You can tell it makes sense to her.
"She may not like to hear this, but she is thinking like a pitcher this year. She's accepted that we need her to pitch for us to be successful."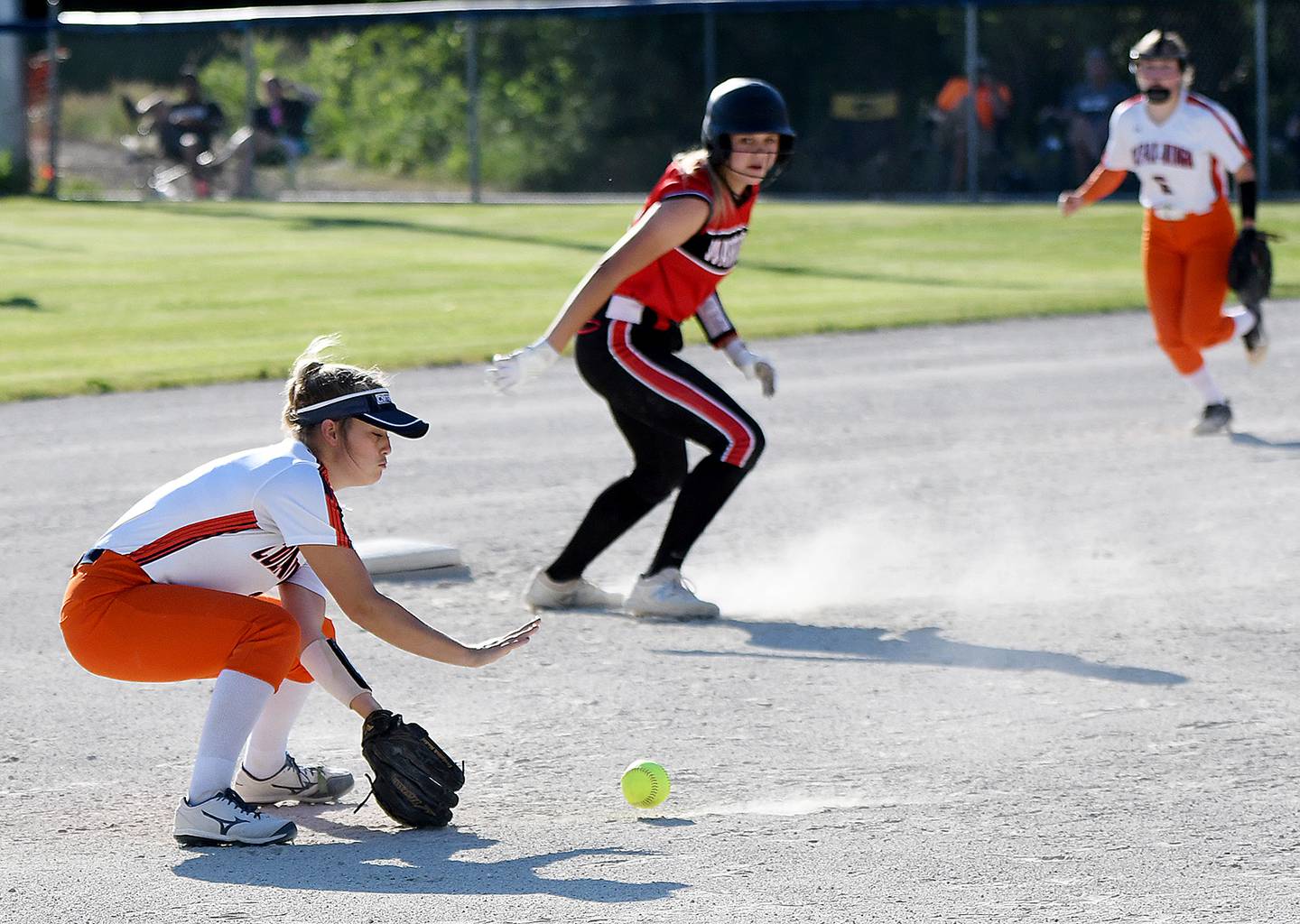 The Tigerhawks (15-5 overall, 12-2 in the SICL) plated three runs in the first inning.
Abi Rawlins led off with an infield single and then stole second. She scored on Charlotte Donahue's RBI triple and Donahue was plated on Doty's RBI single.
After a single by Joslyn Chadwick, Caylee Cunningham reached on an error. The next three batters were retired, but Madison Stackhouse drove in the third run with a sacrifice fly.
In the third, the Tigerhawks scored eight runs and sent 12 batters to the plate.
Chadwick singled to lead off the inning and then Holland Robinette laced a one-out RBI double. Stackhouse and Devan Chadwick then singled, Trinity Smith walked and Rawlins' RBI infield single scored another run.
The other RBI in the frame came on a ground out by Joslyn Chadwick. C-M scored eight runs on seven hits, one error and one walk in the frame. HLV (3-13, 3-11) had more errors (3) than hits (2) in the game.
"We go from being the underdogs to being a team that nobody can beat if we get our bats going," Doty said. "We are really tough to beat if our offense is there. It's crazy how much a little defense and good hitting can change the game."
Doty fanned two in the first, two in the fourth and two in the fifth and she struck out the side in the third.
The toughest inning came in the second when HLV's first three batters reached on a double, an error and a fielder's choice.
The hit batter also came in the second but she got out the jam with a ground ball to third base.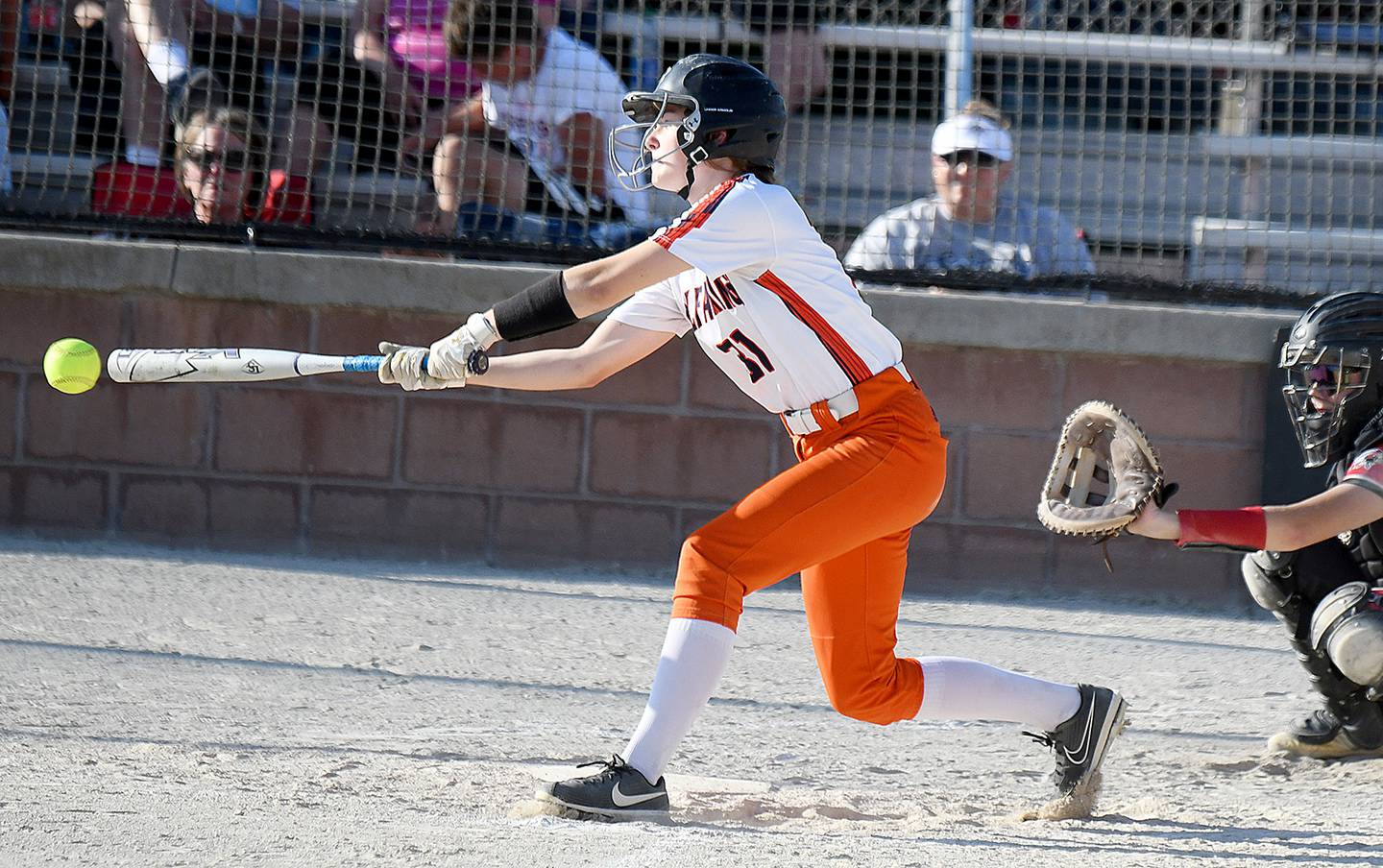 Rawlins finished with three hits, one double, two runs and one RBI. She leads the Tigehawks with a .412 batting average, a .467 on-base percentage, 31 runs and 28 hits.
Doty tallied two hits, two runs and one RBI and Joslyn Chadwick added two hits, one run and two RBIs.
Donahue tripled, scored two runs and had three RBIs, Robinette doubled, scored one run and had one RBI and Stackhouse had one hit and two RBIs.
Cunningham and Devan Chadwick each had one hit and Devan Chadwick scored one run. Trinity Smith walked, stole one base and scored one run.
"In my opinion, we are proving we can play defense, and we are proving we can pitch," Poulter said. "So now we need to add the scoring part to it. If that comes, we'll be a very dangerous team."
Doty admitted to not being happy with her bat during parts of the season. She's still hitting .387 with a team-best 12 doubles, 23 RBIs and 39 total bases. She also ranks second with 24 hits.
"I was dropping my hands a lot. So I focused on getting my hands tighter and make sure I don't dip down," Doty said. "I think I have it back under control. I'm not where I want to be yet, but it's coming along."
Notes: Carley Underwood is close to returning to the C-M lineup after injuring her MCL back on June 6. She did some running in the outfield before the HLV game and also took some grounders before games this weekend at the Marshalltown tournament. … Before the Marshalltown tournament on Friday and Saturday, the Tigerhawks won five straight games and all five wins came by shutout.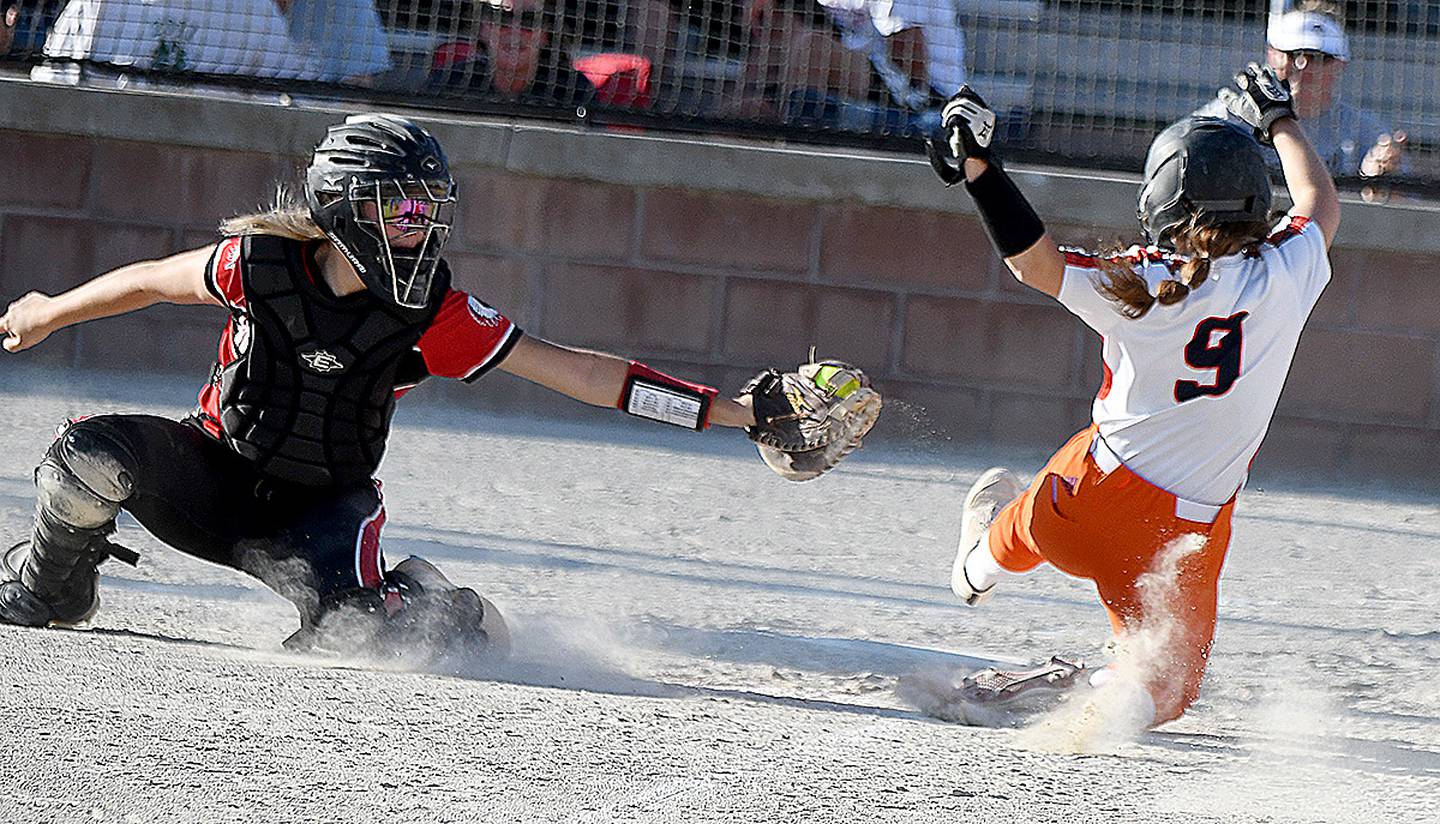 Colfax-Mingo 4, Montezuma 0
MONTEZUMA — An early run was enough for Colfax-Mingo and the Tigerhawks added three more just to be sure during a 4-0 road win over Montezuma on Wednesday.
The Tigerhawks swept the season series after winning the SICL game with eight hits.
Doty tossed a shutout in the circle. She allowed no runs and four hits and struck out five. Neither pitcher in the game surrendered a walk or hit a batter.
Donahue led the offense with three hits, a triple, two runs and one RBI.
Robinette added two hits and one RBI, Joslyn Chadwick doubled and had an RBI, Rawlins tallied one hit and one run and Devan Chadwick collected the other hit.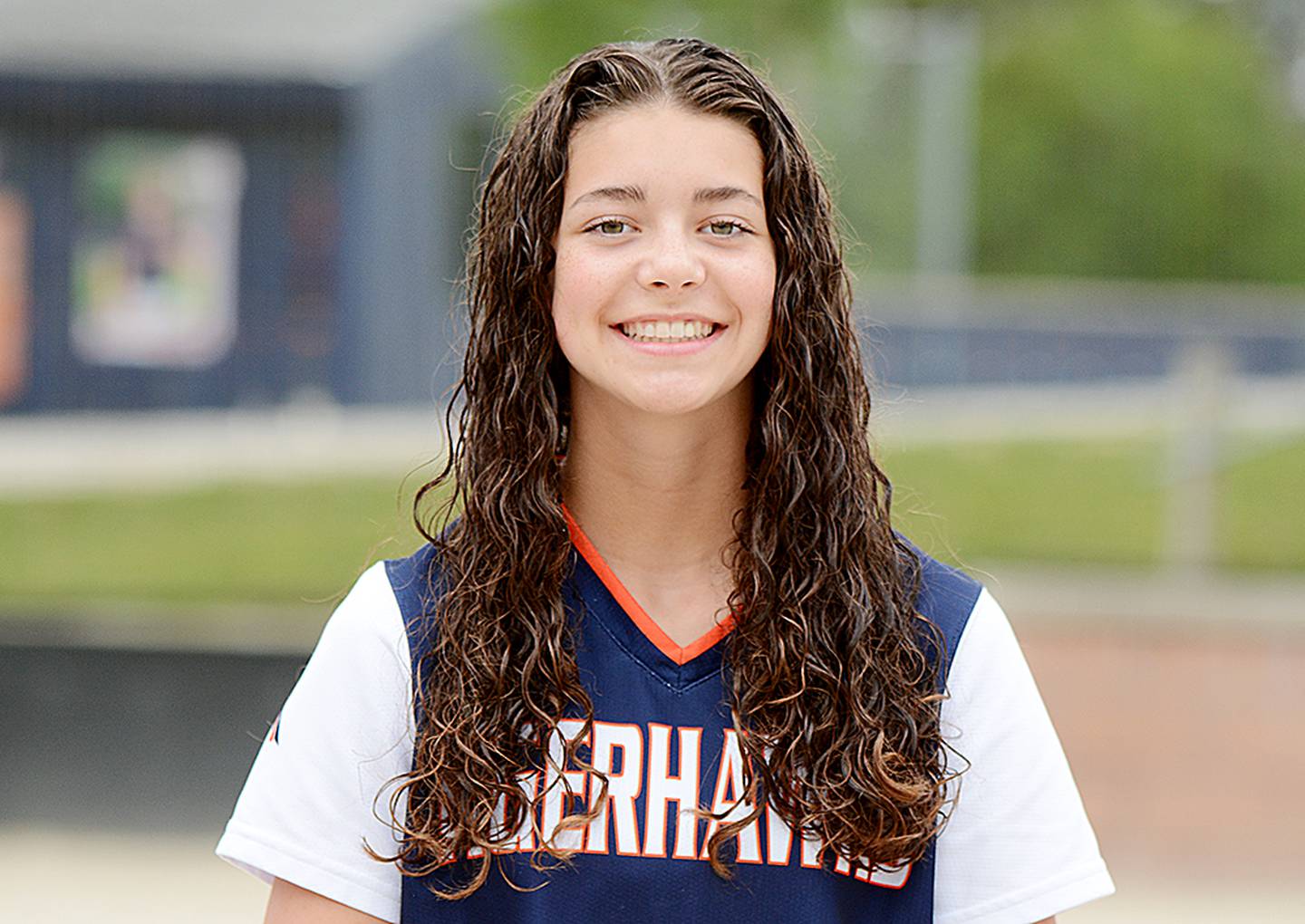 Doty registered an RBI and Kaydance Smith scored a run as a courtesy runner.
The Tigerhawks led 1-0 after one and scored three in the third to pull away. Colfax-Mingo downed Montezuma 1-0 in the first meeting.
Kallie Robison pitched all seven innings for the Bravettes (7-15, 5-10). She allowed three earned runs and eight hits while striking out four.
Jayden Sharer had two of Montezuma's four hits.
Colfax-Mingo 6, North Mahaska 0
COLFAX — Doty struck out 11 in the circle, three Tigerhawks had two hits apiece and Colfax-Mingo shut out North Mahaska on Monday during an SICL contest.
The Tigerhawks swept the season series against the Warhawks, outscoring them 11-1.
Colfax-Mingo plated two in the first to grab an early lead and then put the game away with a four-run fourth.
In the first, Rawlins led off the frame with a double and then scored when Donahue bunted and reached on an error. Doty's RBI double made it 2-0.
In the fourth, Trinity Smith bunted and reached on an error and Rawlins made it 3-0 with an RBI single. Rawlins scored when Donahue again reached on an error.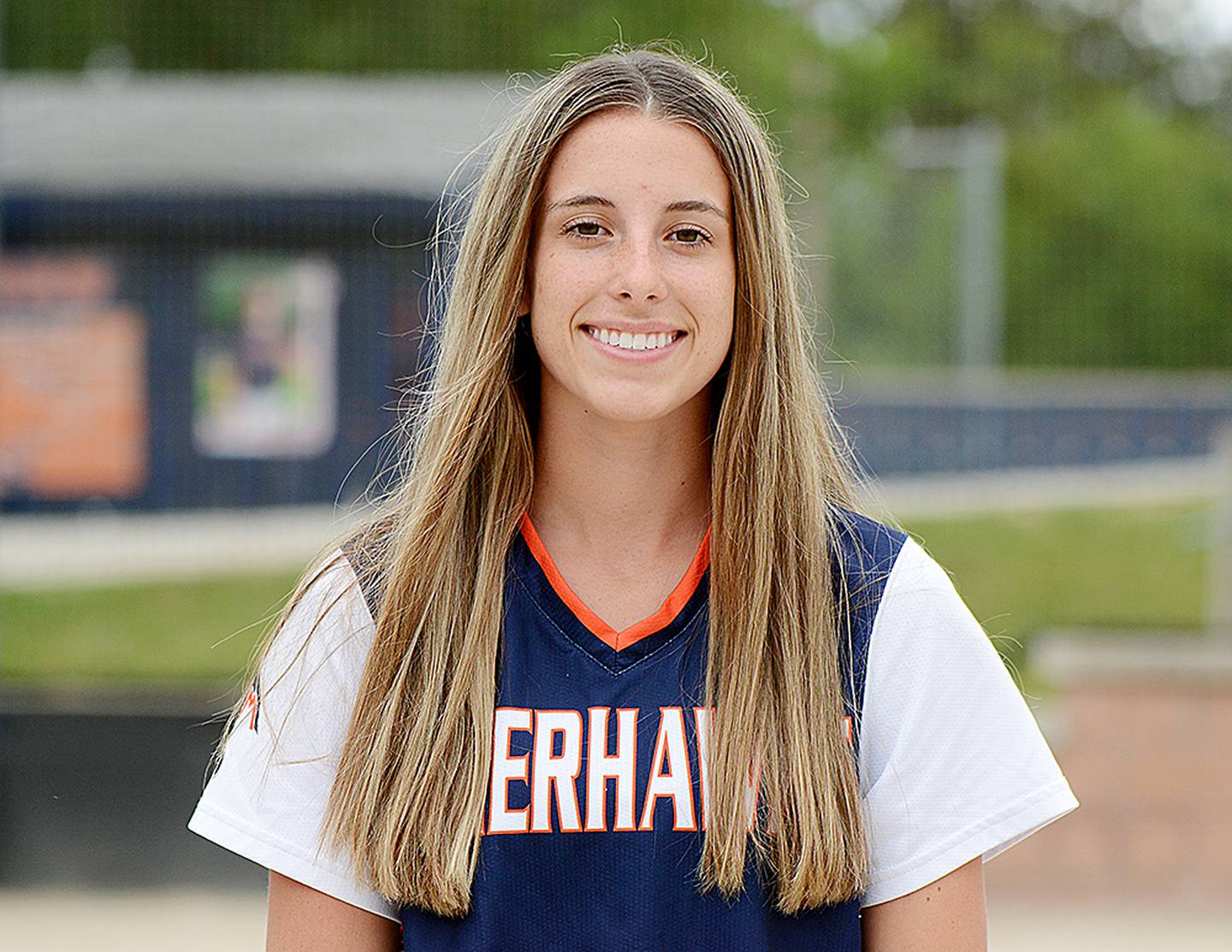 RBI singles by Joslyn Chadwick and Cunningham finalized the scoring.
The Tigerhawks cranked out eight hits and did not commit an error.
That was more than enough support for Doty, who earned the win after allowing three hits and 11 strikeouts in seven innings. She walked just one.
Doty retired North Mahaska (11-10, 9-5) in order four times. The Warhawks committed five errors.
Rawlins, Chadwick and Cunningham all had two hits. Rawlins doubled, scored two runs, had one RBI and stole two bases.
Chadwick scored one run and had one RBI, Cunningham tallied one RBI and Doty doubled and had an RBI.
Robinette tallied one hit and one walk, Donahue scored two runs and had one RBI, Stackhouse walked twice and Trinity Smith scored one run.