Newton senior Rylee Heryford reached the top of the mountain this season in Class 3A.
She won her first individual state championship in her final season as a Cardinal, defeating Gilbert's Eden Lohrbach in a playoff.
Both golfers shared Class 3A Player of the Year honors from the Iowa High School Golf Coaches Association recently.
Heryford and Lohrbach also were named to the 3A all-state first team. Heryford was part of the Iowa Girls Coaches Association's 3A all-district squad. She earned that honor in Region 2.
Lynnville-Sully's Greenlee Smock was named to the 1A all-district squad out of Region 3.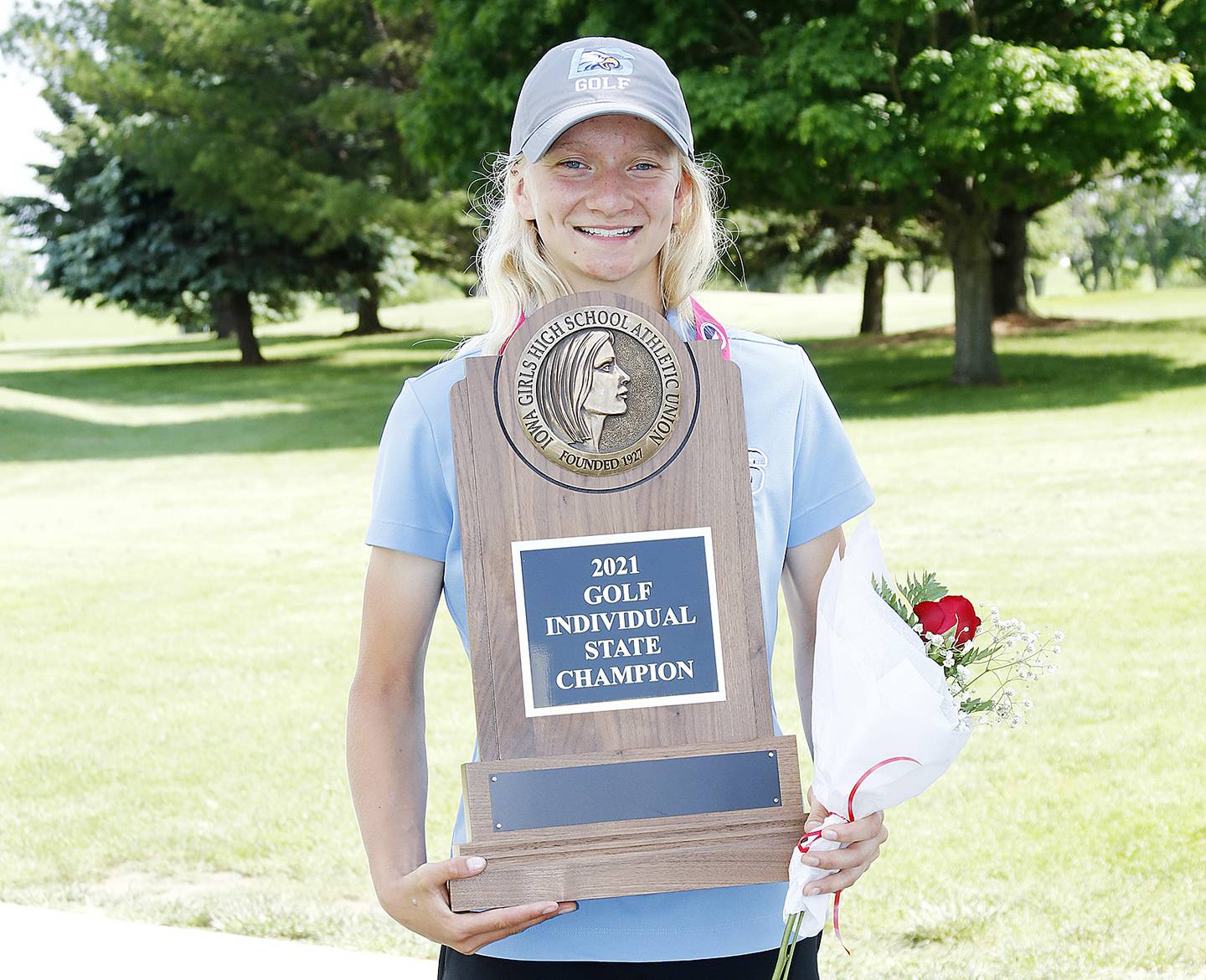 Heryford ranked first in 3A with a 34 nine-hole low and a 37.33 nine-hole average. She ranked second to Lohrbach in 18-hole low (70) and 18-hole average (74.83).
Heryford ranked in the top 10 for all classes in those same four categories.
At the regional meet, Heryford shot a 70 and finished second overall to advance to her third state tournament.
She also won her third individual conference title this past season.
Smock won her second straight 1A championship this past spring but was not named 1A player of the year by the Iowa High School Golf Coaches Association despite being undefeated in her prep career.
Smock led all of 1A in nine-hole low (36), 18-hole low (72), nine-hole average (40.8) and 18-hole average (75.75).