NEVADA — Five Cardinals registered two hits apiece and Kadance Ahn blasted her first career varsity home run during the Newton softball team's 13-3, five-inning win over Nevada on Thursday.
Newton scored four runs in the first, six in the third and three in the fifth to end the non-conference road game early.
The Cardinals, who have won eight of their last nine games, got 13 runs on 12 hits. Ahn's big night also included two runs, three RBIs and one walk.
"It was a great bounce-back win for us," Newton softball coach Kory Leiker said. "They came out focused and ready to play. They executed both on defense and offense. It was good to see after the tough loss to Norwalk.
"Ahn's first varsity home run really got things started and we didn't look back from there."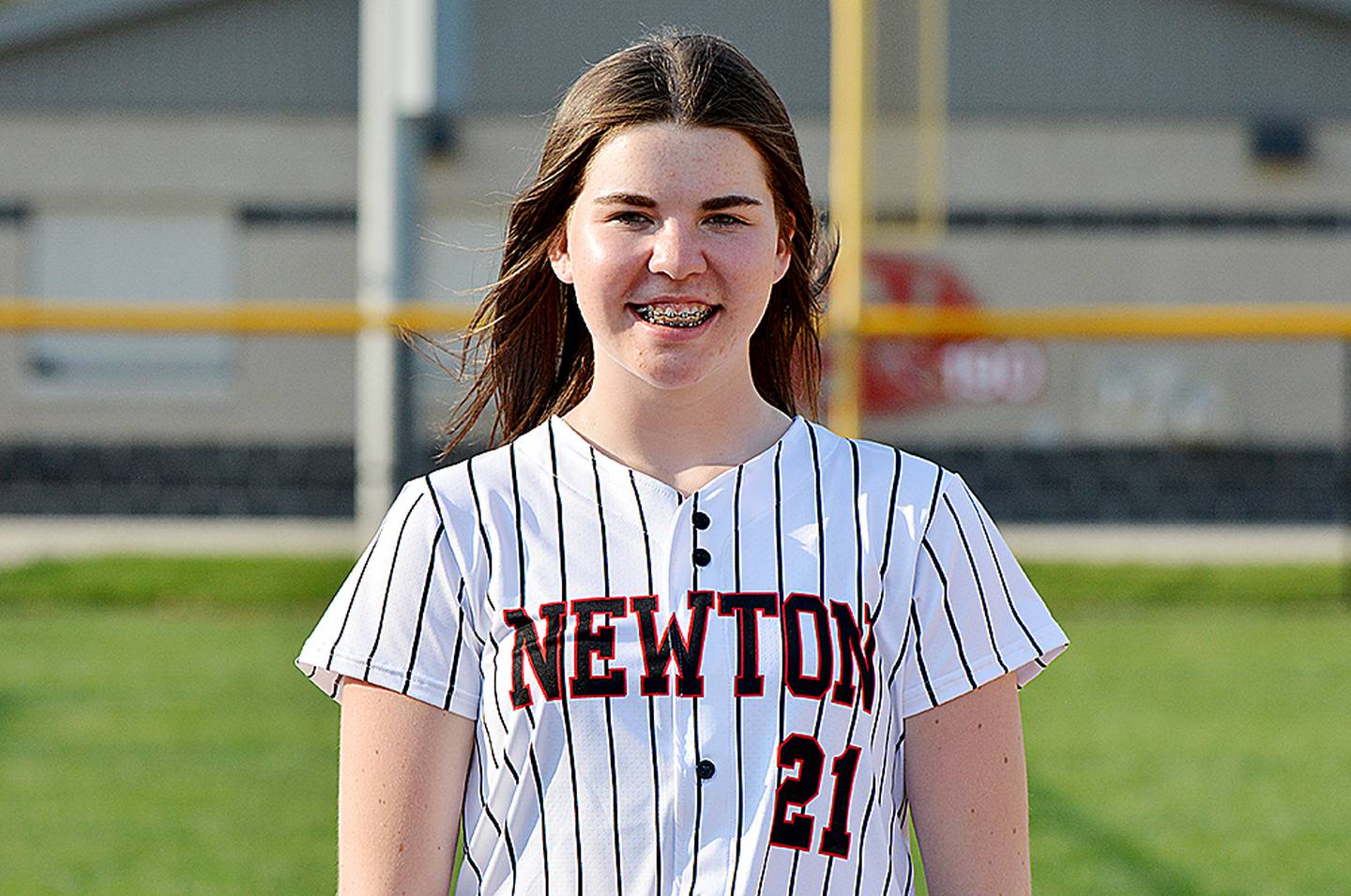 Mackynna Sims, Kya Butler and Hailey Sumpter all registered two hits, two runs and one RBI. Sims stole two bases, Butler swiped one bag and Sumpter walked once.
Katelyn Lambert and Madison Henwood collected two hits apiece. Lambert added one double, one run and three RBIs.
Chloe Swank tallied the other hit and was hit by a pitch. Jaz Cooper finished with one run, one RBI and one hit by pitch, Kallie Van Kley was hit by a pitch and had one RBI, Grace Benson scored two runs and Olivia Rausch came around to score once.
"We scored a lot of runs in the game with two outs," Leiker said. "It's exciting to know that we can come through with big hits if needed.
Van Kley tossed all five innings in the circle. She allowed three earned runs on four hits and struck out one, walked one and hit one batter.
Nevada (6-15) scored its three runs in the fourth inning.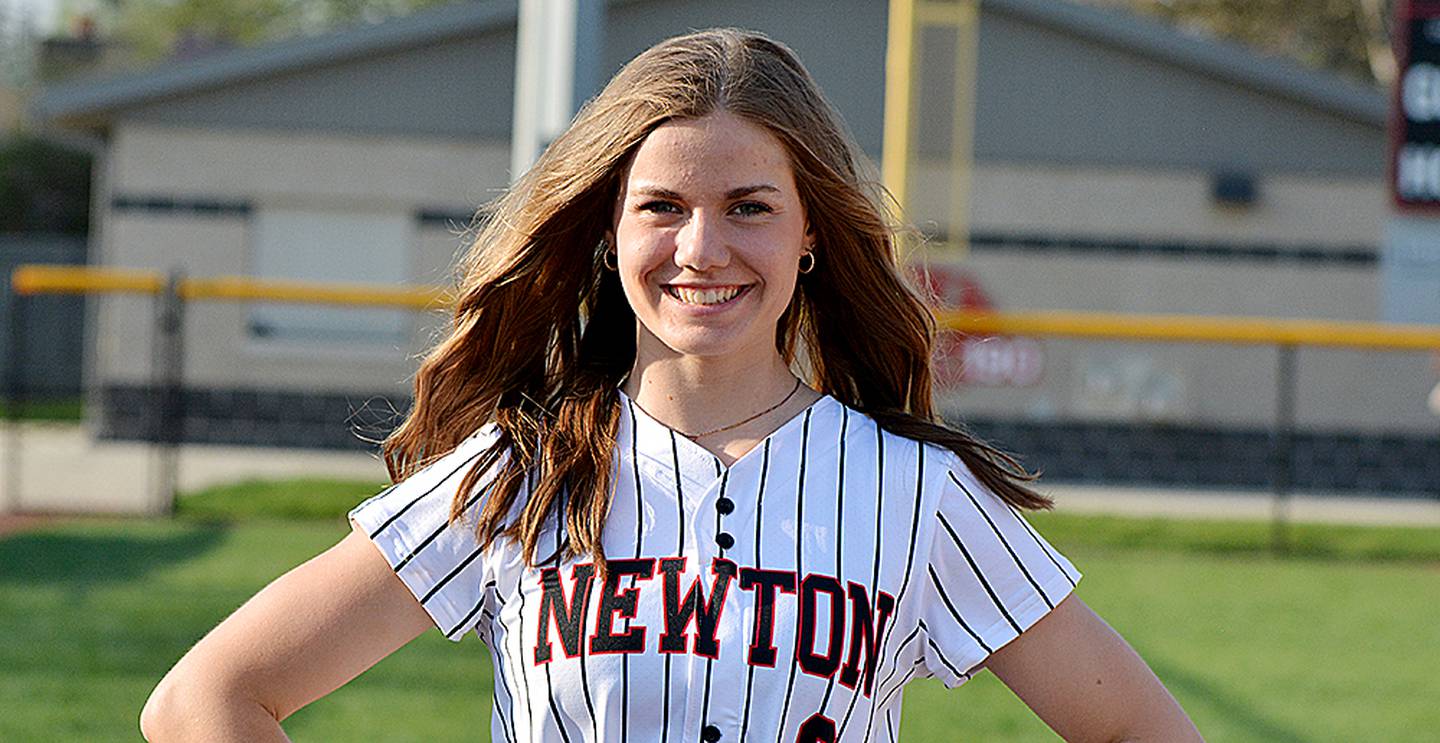 Norwalk 3, Newton 0
NORWALK — The Cardinals were limited to three hits and they committed two errors during a 3-0 loss to Class 4A No. 5 Norwalk on Wednesday.
Newton's seven-game win streak was snapped in the Little Hawkeye Conference game. The Cardinals dropped to 13-11 overall and 7-8 in conference play.
"We played a decent game," Leiker said. "We just needed a couple of timely hits to score runners that we left stranded.
"One thing about a winning streak is eventually it will come to an end."
Sims, Butler and Henwood had the team's three hits and Ahn walked once. Henwood also stole one base.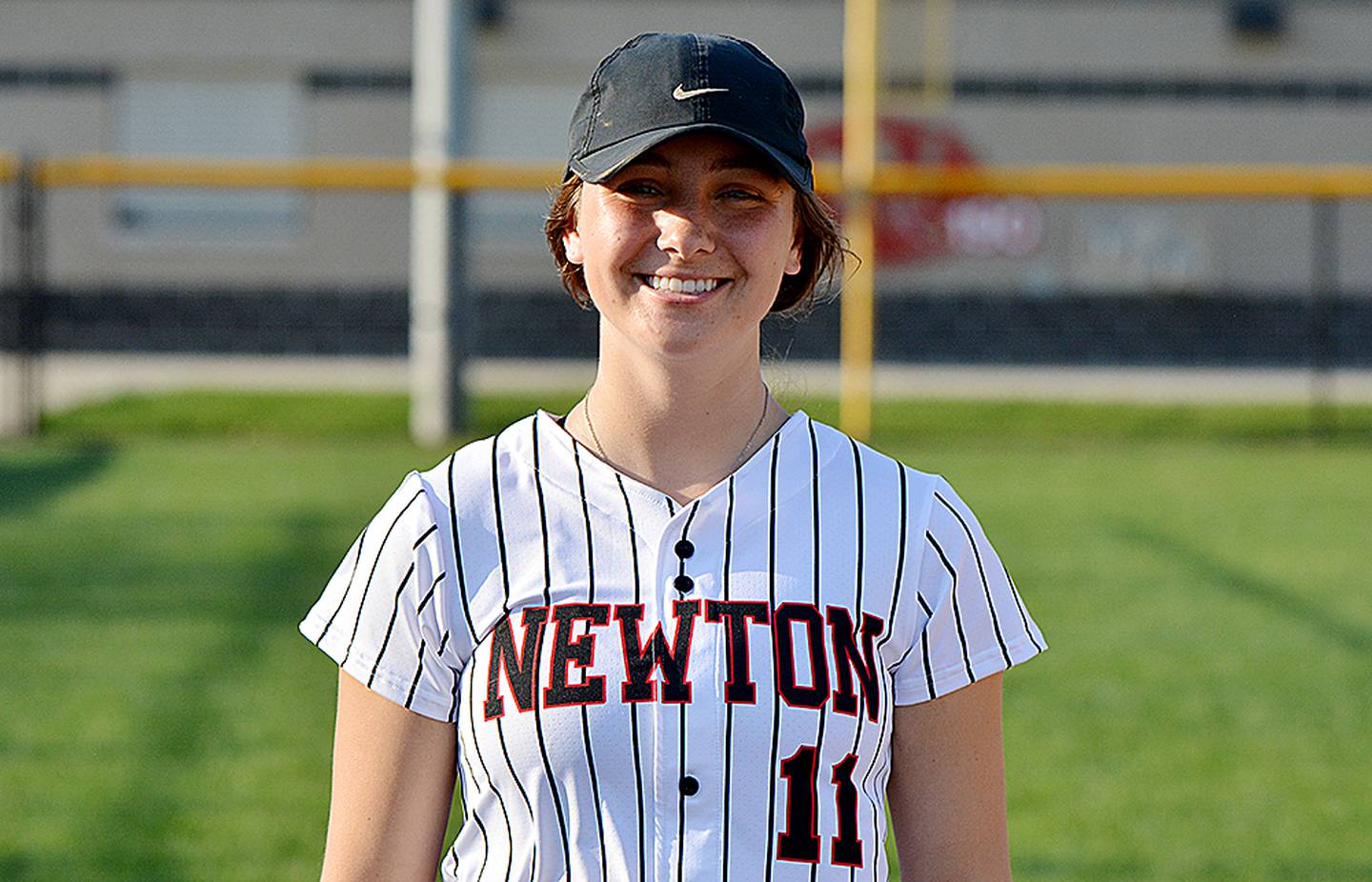 Sumpter pitched all six innings and allowed three runs — two earned — on five hits. She struck out three and walked one.
"We will rebound," Leiker said. "I'm confident this team will continue to fight for what they are worth."
Jaclyn Brandt homered and had two RBIs to lead Norwalk (22-4 overall and 15-1 in conference play) at the plate.
Addi Downe allowed three hits in seven innings and struck out 10.