Seniors Derek Beiner and Hunter Kennedy are a pair of Newton seniors who will play for different programs in the same conference in college.
But for one final season, the Cardinal duo teamed up on the same team with the same end goal.
And both of them earned spots on the first team of the all-conference boys soccer squad. The teams were released recently and all-conference honors are based on statistics inside Little Hawkeye Conference play only.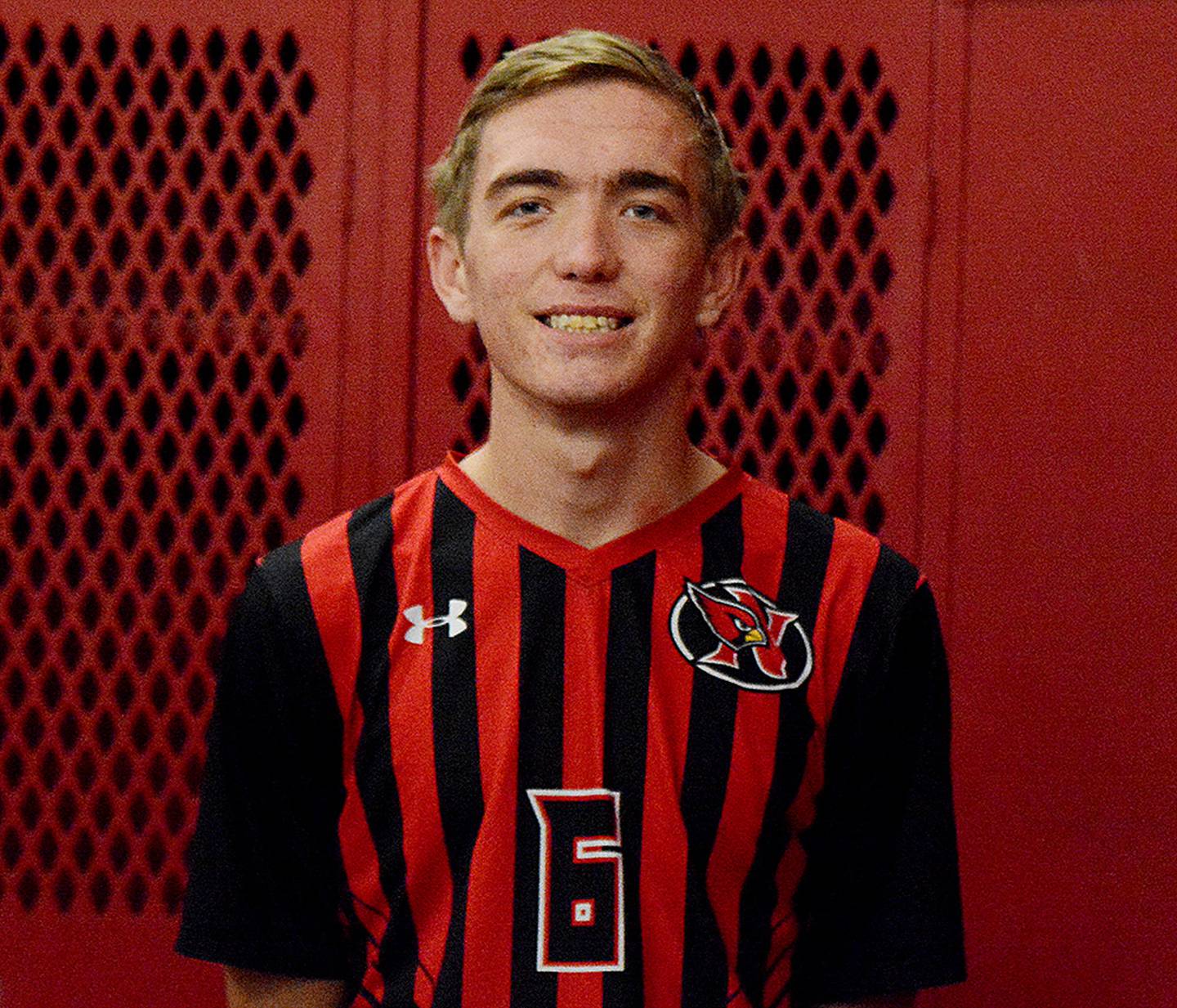 Kennedy and Beiner earned first-team all-conference recognition as a midfielder and forward, respectively.
The Cardinals put six players on the all-LHC team in all. Sophomore Nate Lampe was a second-team midfielder and senior Breyton Schwenker earned the honor as a second-team defender.
Newton's two honorable mention selections were senior Caleb Lawson and sophomore Cody Klein.
Kennedy scored two goals and ranked first in the LHC with 10 assists. His 14 points ranked fifth.
Beiner ranked in the top 10 in points, goals and assists. His three goals and three assists both tied for 10th and his nine points tied for ninth.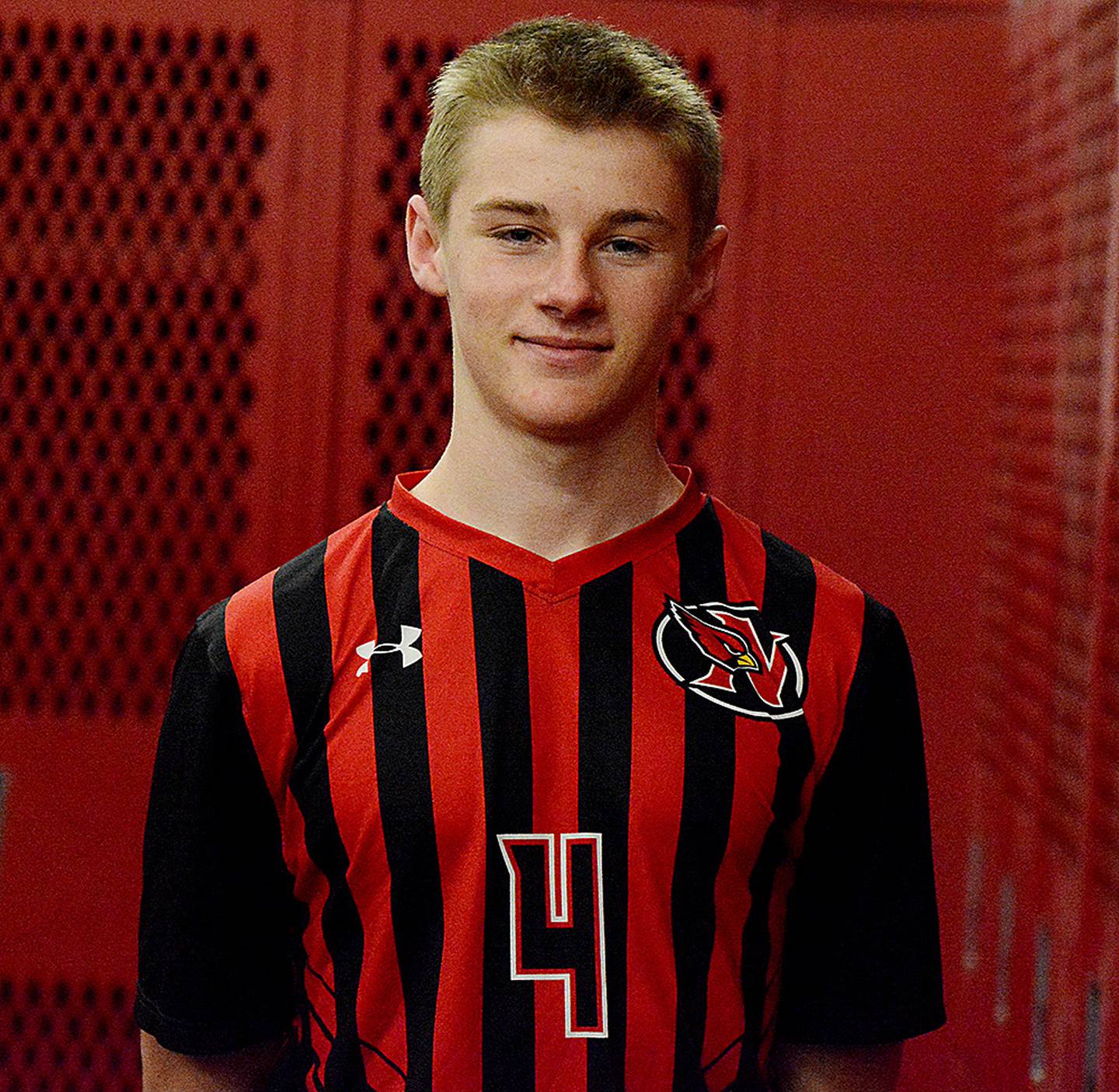 Lampe tied Beiner and ranked tied for 10th in the league with three goals. He also had two assists and ranked tied for 13th with eight points.
Schwenker was the man in the middle of Newton's defense and he helped the Cardinals register a pair of conference shutouts.
Klein and Lampe both rotated between defender and midfielder. This past spring, Klein scored one goal in conference play.
Lawson was the Cardinals' goalie for the past few seasons. In his final spring between the posts, Lawson ranked fifth in the LHC with 39 saves. His save percentage was 73.6.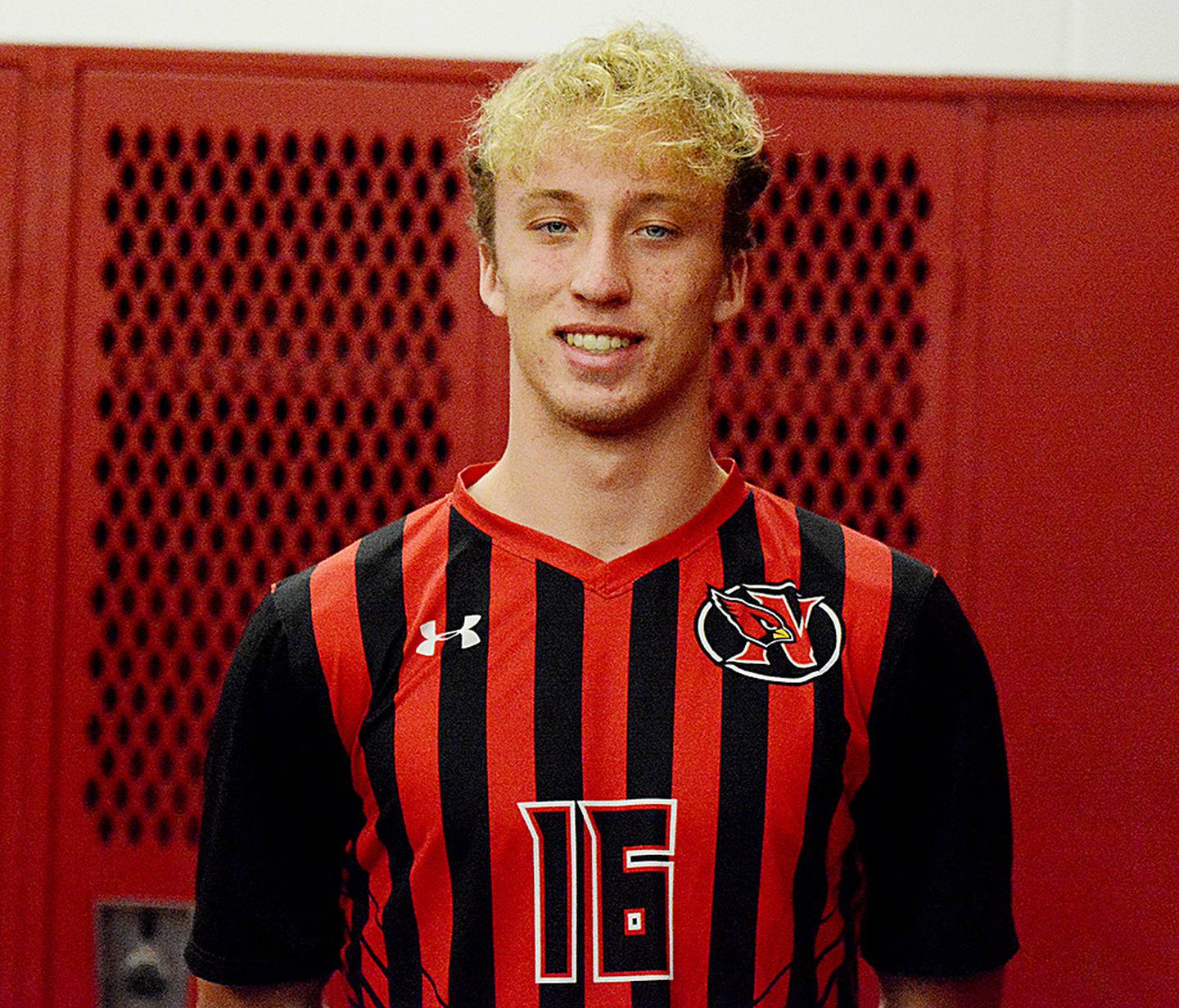 Little Hawkeye Conference
Final Standings
Team Conference Overall
Dallas Center-Grimes 6-1 14-4
Norwalk 6-1 9-9
Pella 5-2 19-3
Newton 4-3 14-7
Indianola 3-4 6-12
Oskaloosa 3-4 11-7
Grinnell 1-6 3-12
Pella Christian 0-7 7-10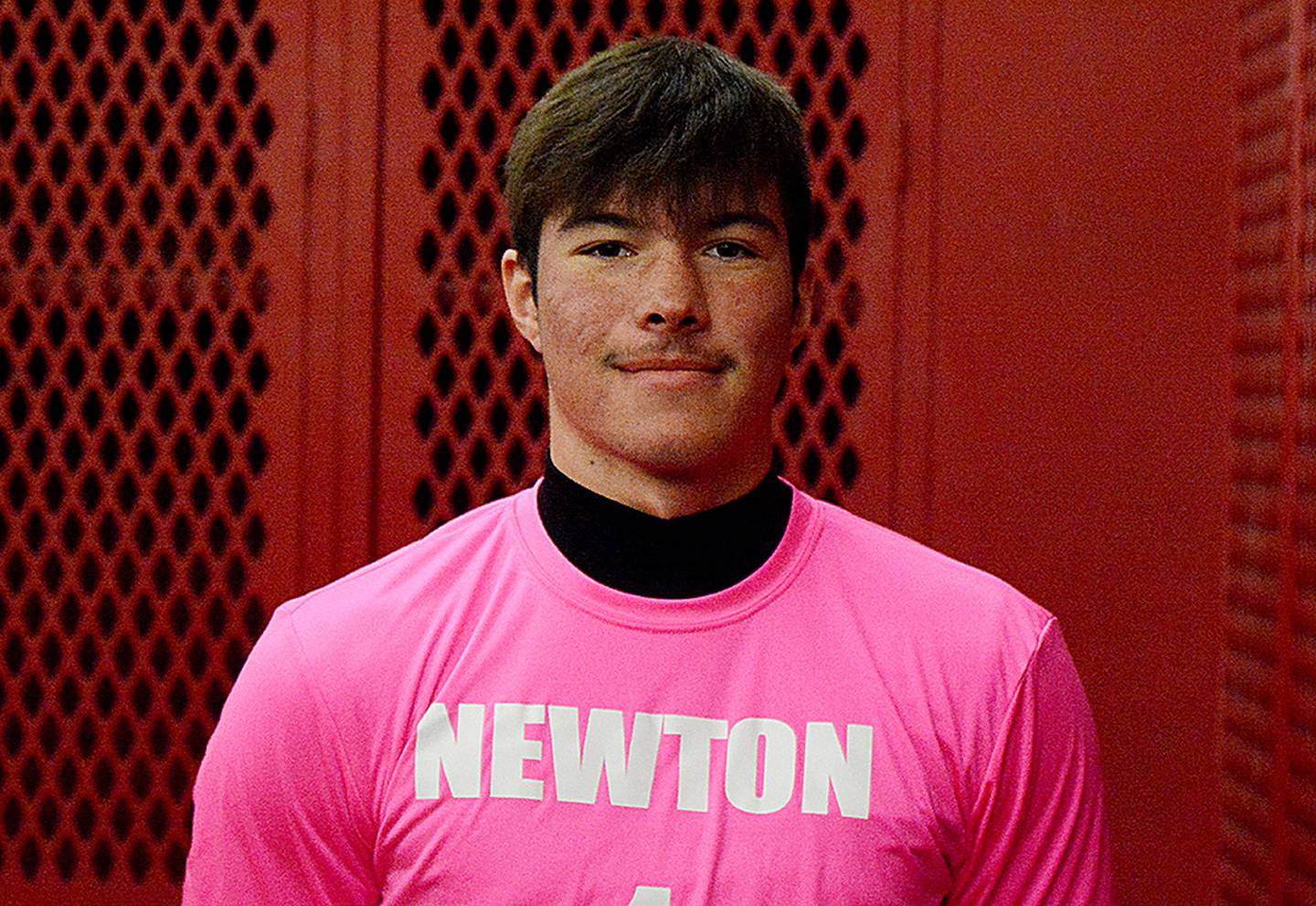 All-Conference
First Team Forwards: Derek Beiner, sr., Newton; Spencer Taylor, sr., Norwalk; Kendall Bickford, sr., DCG; Carson Genskow, sr., Oskaloosa.
First Team Midfielders: Hunter Kennedy, sr., Newton; Jack Brown, jr., Norwalk; Tate McDermott, so., DCG; Isaac Semini, sr., Pella; Eric Schmidt, jr., Indianola; Elliot Nelson, jr., Oskaloosa.
First Team Defenders: Tracy Davis, sr., Norwalk; Chase Behnkendorf, jr., DCG; Charlie Adams, sr., DCG; Aidan Boggs, sr., Indianola.
First Team Goalie: Landon Briggs, sr., Oskaloosa.
Second Team Forwards: Izec Dingman, sr., Norwalk; Jacob Ewers, sr., DCG; Preston Rowe, sr., Pella; Sage Chapman, sr., Indianola.
Second Team Midfielders: Nate Lampe, so., Newton; Tavin Ferner, fr., Norwalk; Chase Monroe, sr., Norwalk; Jack Every, so., DCG; Logan Solomon, jr., Pella; Teddy Apostolopoulos, so., Pella.
Second Team Defenders: Breyton Schwenker, sr., Newton; Konnor May, jr., DCG; Connor Hamilton, sr., Pella; Aaron Scholes, sr., Oskaloosa.
Second Team Goalie: Kegan Trebilcock, sr, Norwalk.
Honorable Mention
Cody Klein, so., Newton; Caleb Lawson, sr., Newton; Brennan Mason, sr., Oskaloosa; Dalton Plate, sr, Oskaloosa; Austin Bone, so., Pella; Tyler Kiloren, sr., Pella; Nathan Scholl, so., DCG; A.J. Angus, so., DCG; Dalton Stoffel, sr., Norwalk; Jace Davis, so., Norwalk; Nolan Graham, sr., Indianola; Owen Tinder, sr., Indianola; Jake Fancher, jr., Pella Christian; Camden Parker, fr., Pella Christian; Jack Hoopes, fr., Grinnell; Jeff Sieck, so., Grinnell.