Newton senior Kallie Van Kley learned how to train to be a pitcher between her freshman and sophomore seasons.
And by the time Van Kley got to her junior season on the diamond, she showed marked improvement and made it possible to continue her career at the collegiate level.
"You can't just step on the field and expect to play," Van Kley said. "I learned what it means to commit to a training schedule, a lifting and running program and just learned to condition my body as a pitcher."
All of that, plus her performance on the field, forced college programs to recruit her and she will start her collegiate career at Northwestern College this fall.
Van Kley chose the Red Raider program over Central College.
"The biggest part wasn't athletics for me," Van Kley said. "They have an exceptional pre-med program. I really like the faith-based atmosphere there, and I thought I would fit in better there than at Central."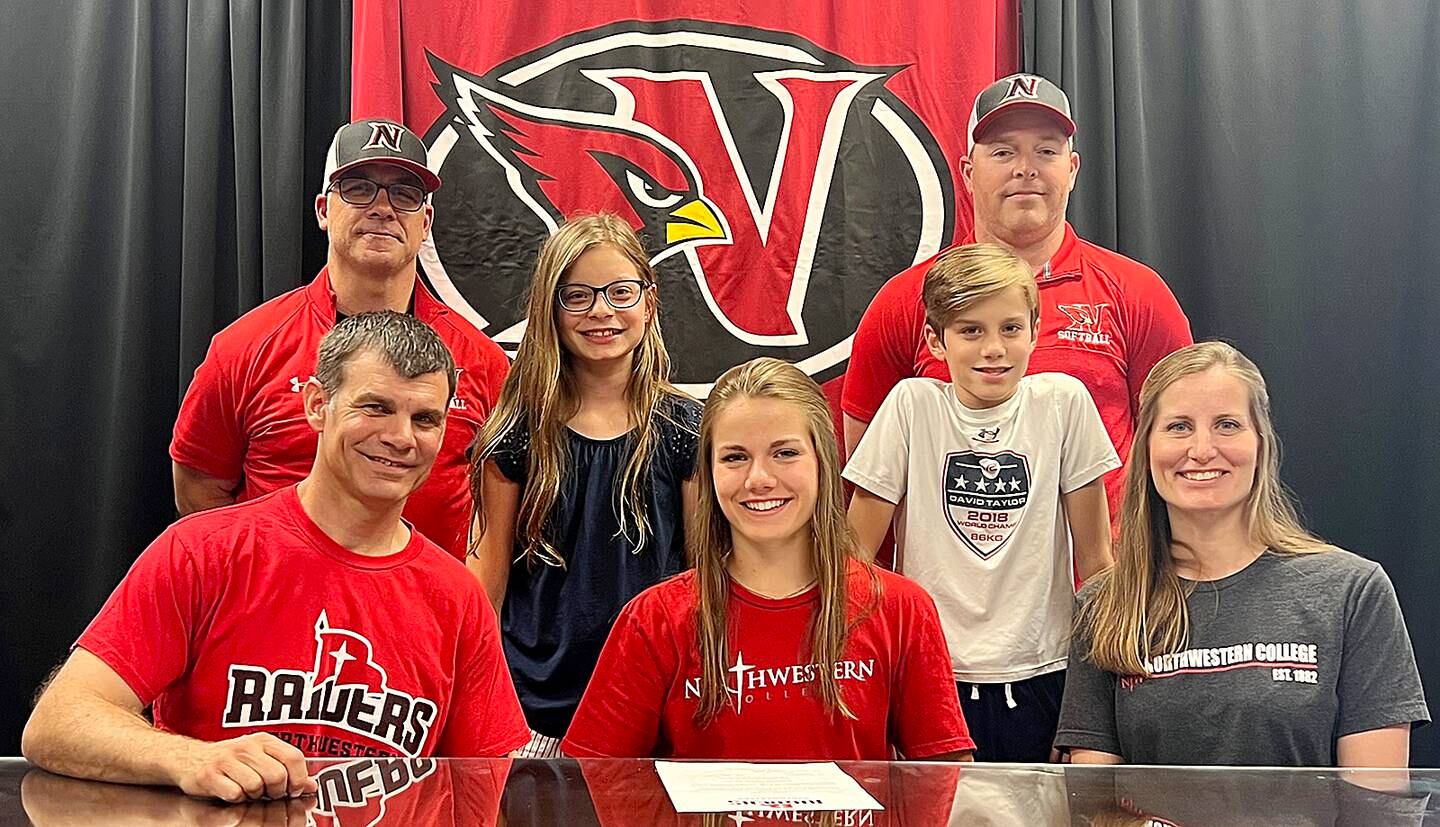 Van Kley made eight starts in the circle during her freshmen and sophomore seasons.
As a freshmen, she was 1-5 with an earned run average of 4.98. Opponents hit just .184 off her and she had 18 strikeouts, 25 walks and 11 hit batters in 32 1/3 innings. Newton was 18-16 that season.
Her worst high school season coincided with the Cardinals finishing 0-18 as a team.
As a sophomore, Van Kley went 0-6 and her ERA was 7.58. Opponents hit .267 off her and she registered 22 strikeouts, 38 walks and five hit batters in 56 1/3 innings. Her fielding percentage was .882.
Van Kley had a breakout season in 2021. The Cardinals improved to 16-19 on the field and Van Kley was 7-11 with an ERA of 3.01.
She tallied 89 strikeouts, 66 walks and nine hit batters in 116 1/3 innings. Opponents hit .210 off her, she had one save and her fielding percentage improved to .932.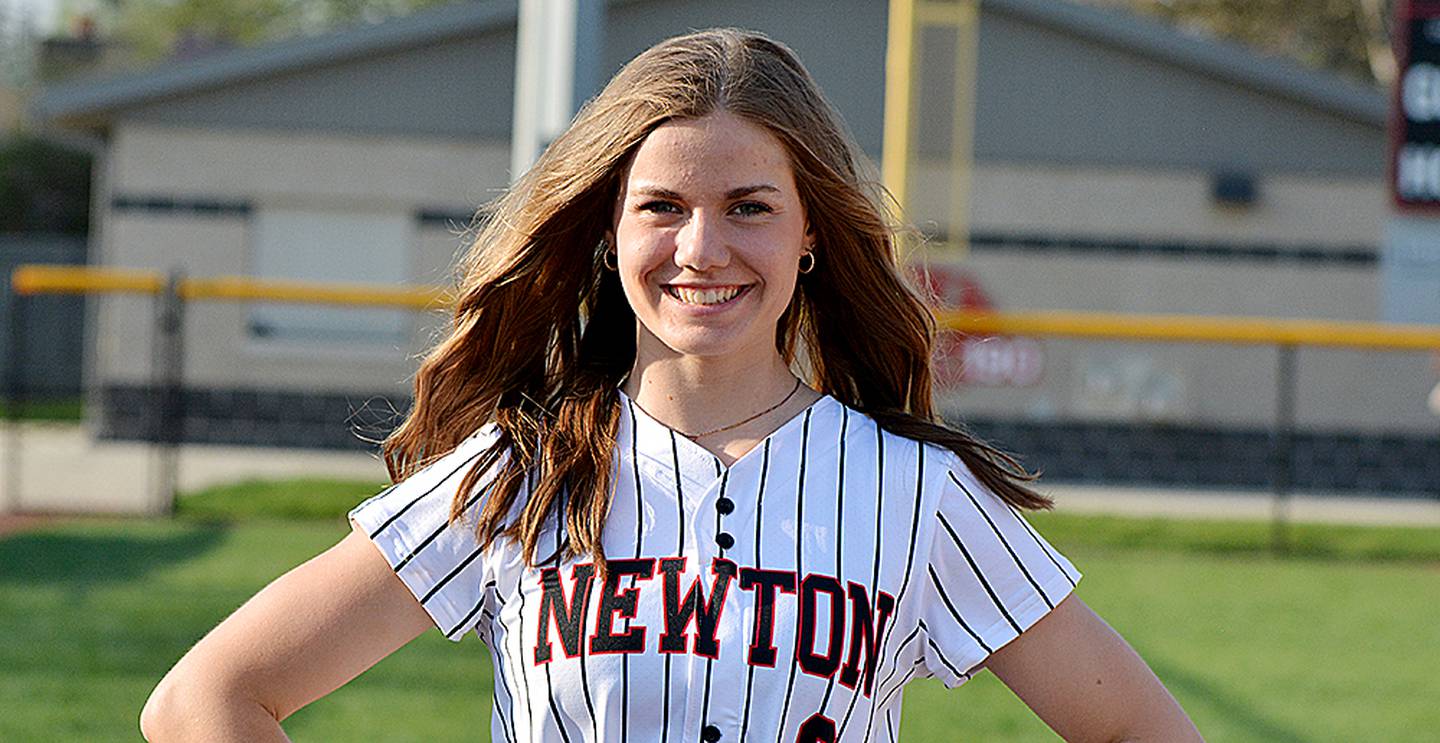 "Great pitcher, great attitude and a great teammate," Newton softball coach Kory Leiker said. "She's one of our captains this year.
"She'll be a team leader right off the bat. She thinks of team rather than herself."
Shane Bouman just finished his fourth season as head coach of the Northwestern College softball team. His coaching experience includes a three-year stretch as pitching coach at the University of Iowa.
Bouman is 97-60 at Northwestern and the Red Raiders were 38-11-1 in 2022 after going 27-18 in 2021.
"I'm so excited. I'm looking forward to continuing to get better and I would not want to be done after this season," Van Kley said. "Coach Bouman is a former coach at Iowa, and I think he will really help me in my development.
"They have a pretty deep pitching staff. I think that will push me to be better, too. I'm looking forward to that."

Van Kley started from the bottom at Newton. And saw both sides of winning and losing. She will reset her career at Northwestern College, but that is nothing new for Van Kley.
"She's a nobody again where no one knows who she is," Leiker said. "She's gone through that before, has the work ethic and knows what it takes to get to where she wants to be."
Van Kley will study pre-med at Northwestern College then attend a Doctor of Osteopathic medicine school. She also will work on a minor in Spanish.