When Kansas Wesleyan University head softball coach Brian Guyett started recruiting Newton senior Kya Butler, he emphasized rebuilding a program he just recently took over.
Butler knows a little bit about rebuilding a program. And that connection between her and Guyett led to a pairing that hopes to propel the Coyotes to their first winning season since 2017.
"He reached out to me and told me they are trying to rebuild the program. I have played on an 0-18 team so I know what it's like to rebuild something that was broken," Butler said. "We connected that way."
Butler chose Kansas Wesleyan University over Coe College, Central College, William Penn University and St. Mary's. Kansas Wesleyan is located in Salina, Kansas.
"It's in the middle of nowhere, just like a lot of places in Iowa," Butler said. "The visit was awesome. They were excited to have me and they can make me a better player, too. I felt like it was home."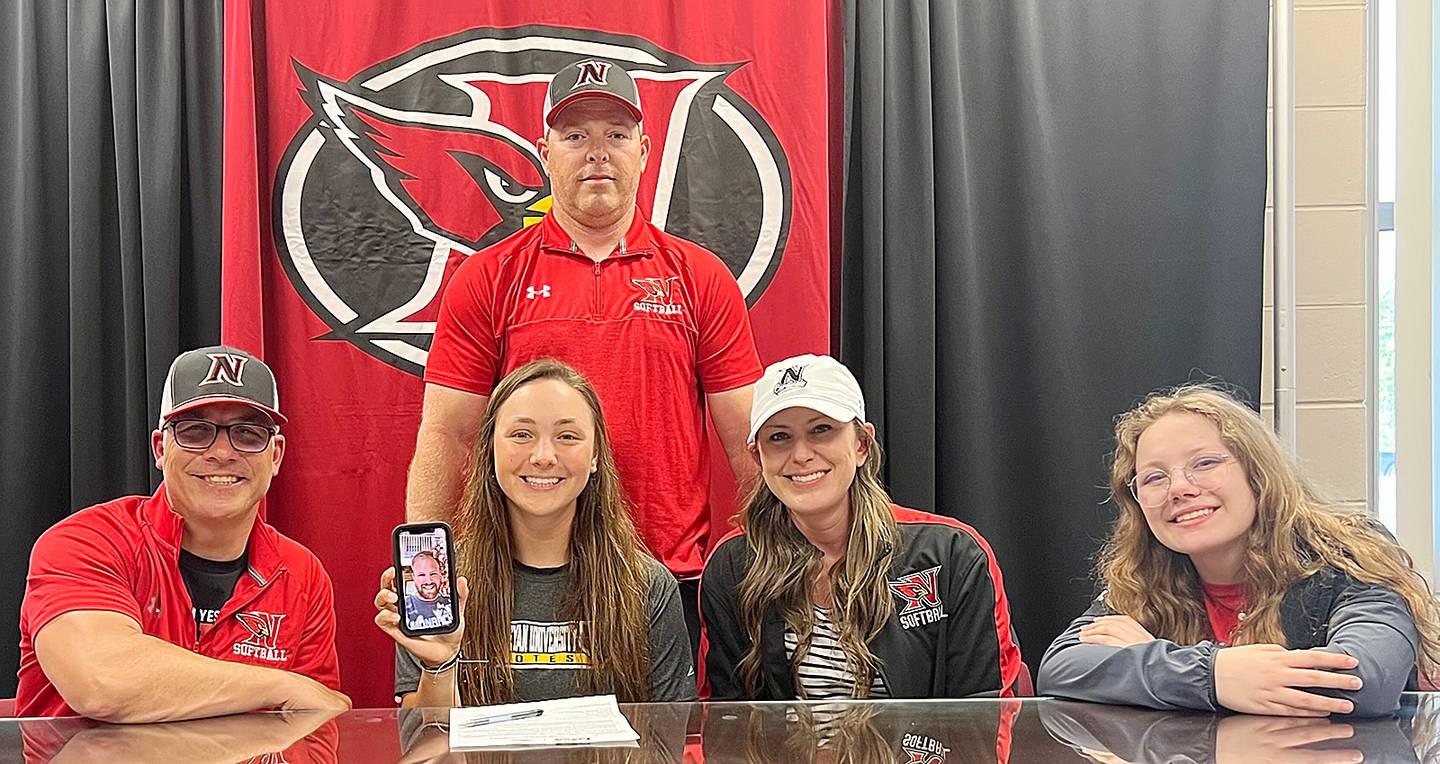 Butler is a four-year starter at Newton.
She played in seven games as an eighth-grader for a Cardinal squad which reached the state tournament. And finished with three hits and three runs scored.
As a freshman, the Cardinals were 18-16 and Butler made 31 starts as an infielder. She batted .152 and had an on-base percentage of .256. Butler also finished with 17 runs, three doubles, five RBIs, nine walks, two hit by pitches and 11 steals. Her fielding percentage was .864.
The Cardinals were 0-18 in the shortened 2020 season. She made 18 starts and batted .140 with an OBP of .232. She scored five runs, hit two homers, registered four RBIs and drew three walks. She was hit by three pitches and had a fielding percentage of .857.
Butler helped Newton improve its win total by 16 games last season. She made 34 starts on a 16-19 squad and hit .258 with an OBP of .385. She walked 10 times, was hit by 10 pitches, stole 10 bases, scored 18 runs, blasted two home runs and had 14 RBIs. Her fielding percentage was .814.
She was primarily a shortstop last season but an injury during the spring season might keep her away from that position this summer.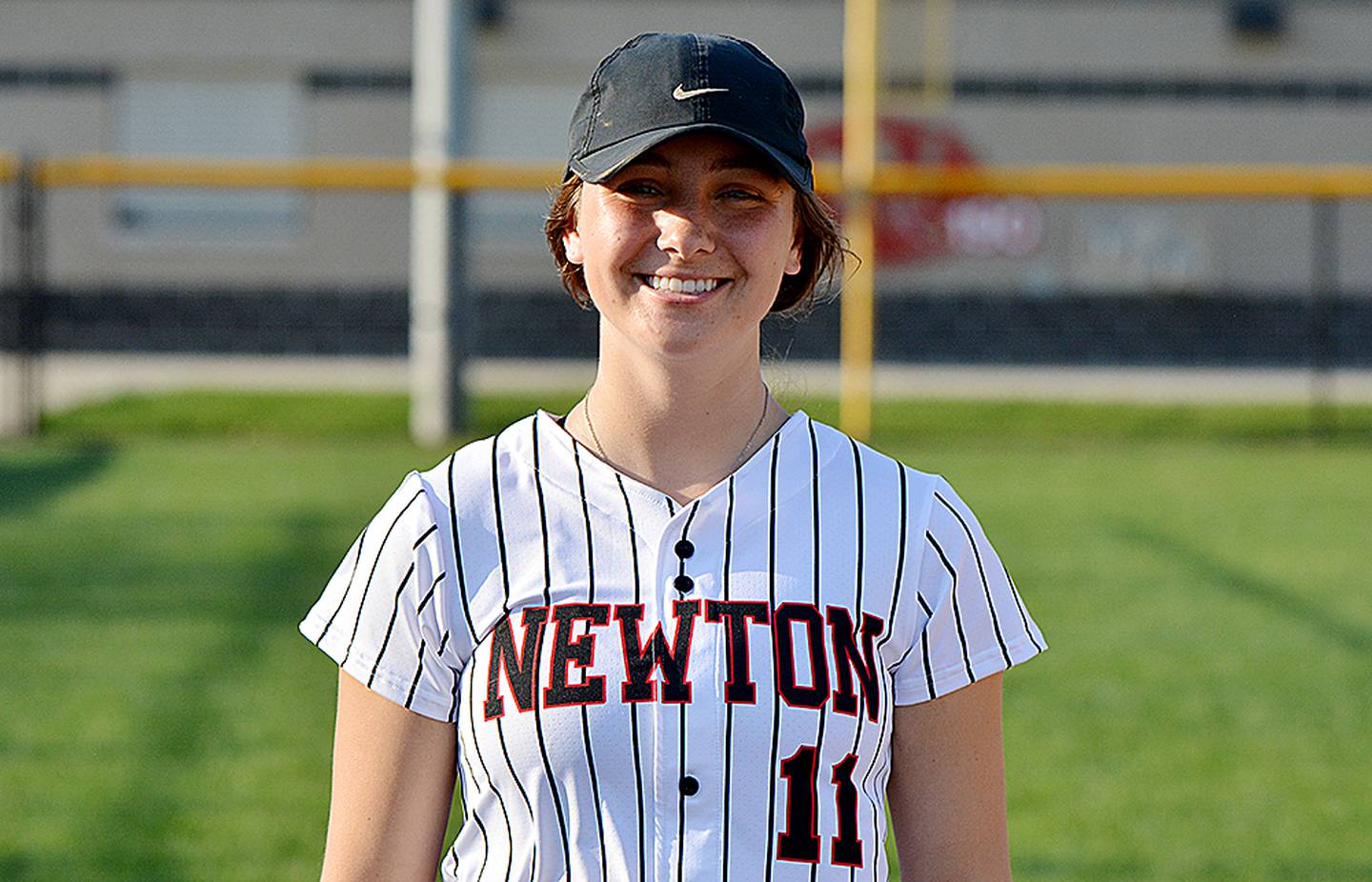 Butler recently made her return to the lineup and played third base. She can play anywhere but pitcher and catcher, according to Newton head softball coach Kory Leiker.
"She's an all around player. She can play any position at any given time," Leiker said. "Her work ethic is second to none. She doesn't quit. She will be the hardest worker on the team."
Butler doesn't care where she plays. But the current shortstop on the Coyotes' roster graduated this past season.
"I will play wherever he puts me," Butler said. "There's nothing guaranteed. I will work for it."
Leiker thinks Butler going to a program looking to rebuild is perfect for the type of player she is. And the injury she sustained before the season is just another obstacle to overcome.
"She knows what it takes to win. She can help a team who is starting out new because she's been there," Leiker said. "She was part of a state tournament team, an 0-18 team and a .500 team."
Butler plans to major in sports management with a minor in accounting.
"I want to do something in the sports field," Butler said. "It's been my whole life."