Newton's softball team was out-hit by Class 2A No. 9 Pella Christian on Wednesday.
But two big offensive innings was enough for the Cardinals to cruise past the Eagles at home during a Little Hawkeye Conference matchup.
Newton plated six runs in the second and four in the sixth to end the game early. The Cardinals won 11-1 in six innings despite being out-hit 8-5.
"We came out tonight and played a complete game from start to finish," Newton softball coach Kory Leiker said. "If we can be consistent and stick to the basics there isn't a team we can't compete with."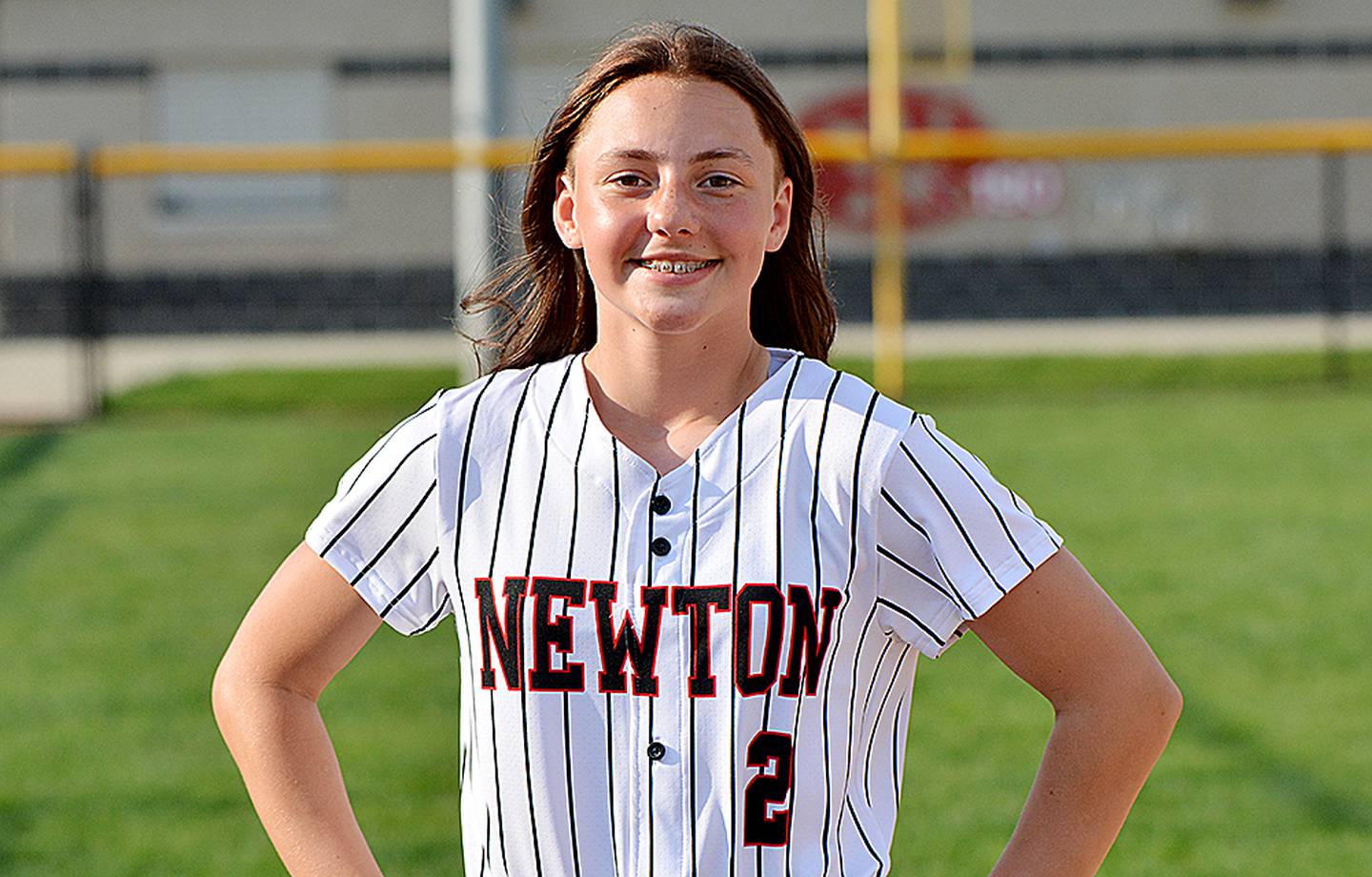 Hailey Sumpter delivered a strong performance in the circle to lead the way. Chloe Swank had two of the team's five hits and Mackynna Sims led the offense with a triple, two runs, three RBIs and two walks.
The Cardinals (5-9 overall, 2-6 in the LHC) did draw seven walks and Kadance Ahn was hit by a pitch.
Ahn added one walk, three runs, one RBI and one steal. Grace Benson registered one hit, two runs, one RBI and one walk, Jaz Cooper doubled, scored one run and had one RBI and Vanessa Vasseau chipped in one walk, two runs and one steal.
Sloan Brodersen tallied one walk and two RBIs, Madison Henwood scored one run and stole one base and Sumpter drew one walk.
"The bats were alive, we were aggressive on the bases, Hailey Sumpter threw a great game and the defense was solid," Leiker said. "The games don't get any easier in the conference. We just have to show up ready to play the type of softball we are capable of and we will be just fine."
Sumpter also got the win in the circle. She allowed one earned run on eight hits with five strikeouts and one walk in six innings.
Kya Butler returned to the Cardinal lineup after missing the first few weeks with an injury. She started at third base.
The Eagles dropped to 5-11 overall and 1-8 in conference play.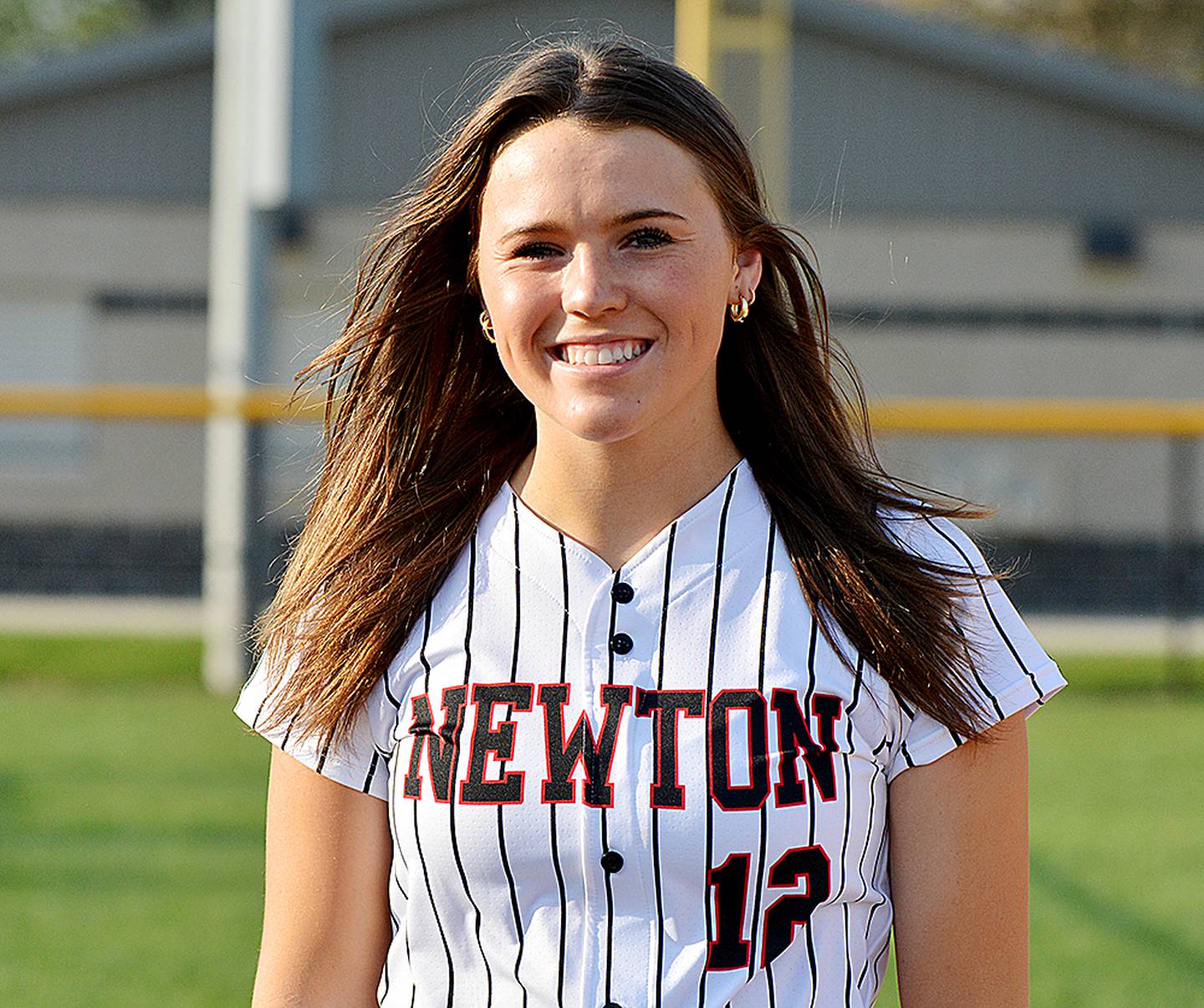 Class 4A No. 7 Indianola sweeps Cardinals
INDIANOLA — The Cardinals registered eight hits and committed eight errors during an LHC doubleheader against Class 4A No. 7 Indianola on Friday night.
Newton scored just one run as the Indians downed the Cardinals 10-0 in six innings in the opener and defeated their visitors 10-1 in the nightcap.
"We lost to a good team," Leiker said. "We left a lot of runners on base and just couldn't come up with the timely hits."
The Cardinals managed five hits in the opener. Those came from Sims, Sumpter, Ahn, Cooper and Benson.
Ahn also was hit by a pitch and Sims stole one base. Ava Williams drew a walk.
Sumpter started in the circle and allowed seven runs — five earned — on eight hits with four strikeouts, one walk and one hit batter in four innings.
Williams tossed the final 1 1/3 innings. She allowed three runs — one earned — on four hits and walked one.
The Cardinals committed five errors and Indianola (10-5, 7-1) registered 12 hits.
"We are close to turning a corner," Leiker said. "The girls just need to believe in themselves as much as I believe in them. They are a great group of girls, and no matter what happens I am proud to be their coach."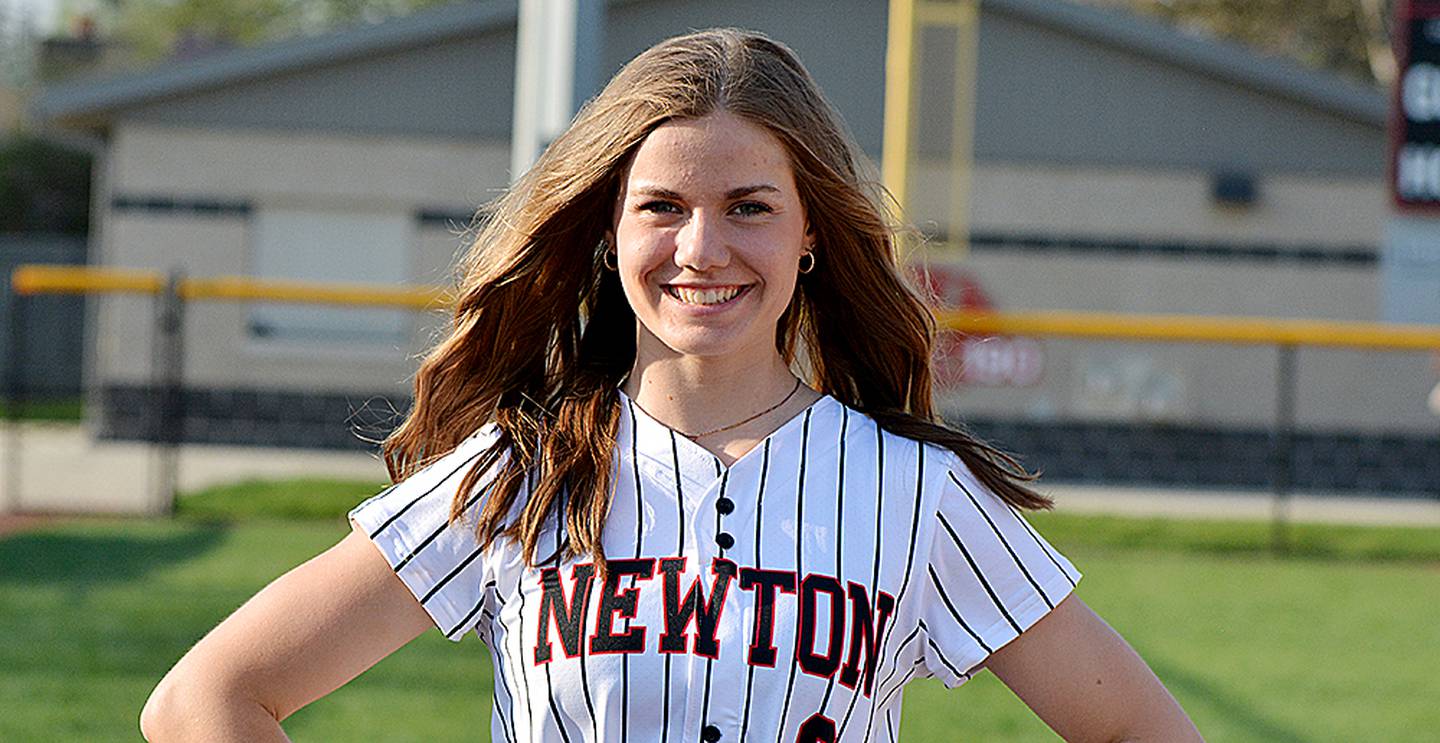 Mara Bishop homered and had three hits to lead the Indians, while Izzie Benge struck out eight and allowed five hits in six innings in the circle.
In the nightcap, Newton had three hits and committed three errors. They scored their lone run of the night in the fifth inning.
Sims had two hits and one run to lead the offense. Kallie Van Kley had the other hit and she added one walk and one RBI.
Butler, Vasseau, Ahn and Cooper all walked once and Ahn, Taylor Lust and Brodersen each were hit by one pitch.
Van Kley started in the circle. She took the loss after surrendering nine runs — seven earned — on 14 hits in five innings. She struck out four and walked two.
Cooper pitched the sixth. She allowed one run — zero earned — on no hits. She walked one and struck out one.