It sounds simple, but when Newton's baseball team finds success at the plate, it fares pretty well on the scoreboard.
When the bats go silent, the Cardinals struggle to find the win column.
On Saturday, Newton lost an early lead but recovered with a seven-run third frame and outlasted Knoxville during a 12-7 non-conference home win at Eversman Field inside Woodland Park.
"If we hit, we'll beat anybody, but if we don't hit we probably won't beat much of anybody," Newton baseball coach Brad Kahler said. "We are a team that rides on good mojo. If we struggle, it trickles down. But if we have two or three guys hitting, here comes everyone else. It's a mental thing more than anything."
Saturday's game against Knoxville started with cloudy conditions and ended in hot sunlight. In between, the two teams played in a light rain.
The playing surface was wet overall, and it was a sloppy game on both sides. Both teams committed three errors and the pitching staffs combined to walk eight and hit three batters.
Kade Bellon reached base four times for the Panthers. He led off the game with a walk and eventually scored to give the visitors an early lead.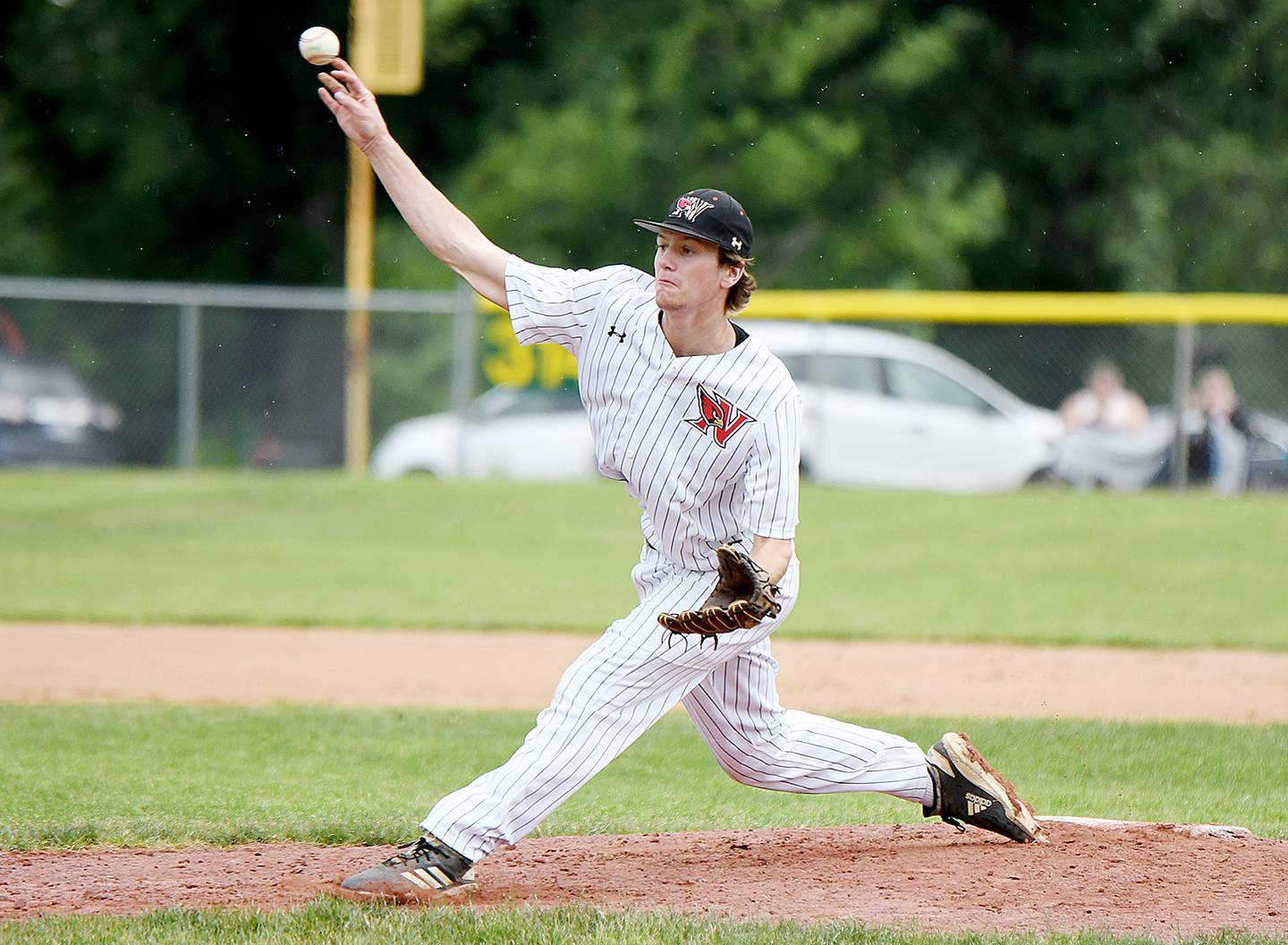 Newton came back with three in the bottom of the first. Turner Williams registered an infield single and Brody Bauer reached on an error to put the first two Cardinals on base.
Kacey Sommars put Newton on the board with a two-run single. Newton's next three batters were retired, but Sommars scored on a wild pitch after stealing second base.
Sommars was 1-for-3 in the game with two runs scored, two RBIs, one walk and one steal. He's cranked out 10 hits in the team's last nine games, has a team-best 17 RBIs and ranks third on the team with 11 runs scored.
"I have done a lot of work in the offseason," Sommars said. "I think I have been seeing it better lately."
The Cardinals went down in order in the second and fell behind Knoxville 5-3 in the top of the third inning. But a seven-run bottom half of the frame and a two-run fifth helped Newton go back in front for good.
"The biggest positive of the day was getting down and fighting back," Kahler said. "Sometimes when we get down, it continues to go down. That was nice to bounce back with seven runs in the third. That's what they are capable of."
The seven-run third frame included an RBI single by Kael Swarts. With two outs, Drew Thompson delivered a two-run single, Evan Grimm came through with an RBI single and Williams finalized the inning with a two-run double.
Three of the four walks the Cardinals drew in the game came in the third. The free bases were given to Bauer, Sommars and Eli Stewart.
"That was pretty big," Sommars said of the seven-run frame. "That got us back into it and it was good to see us battle back."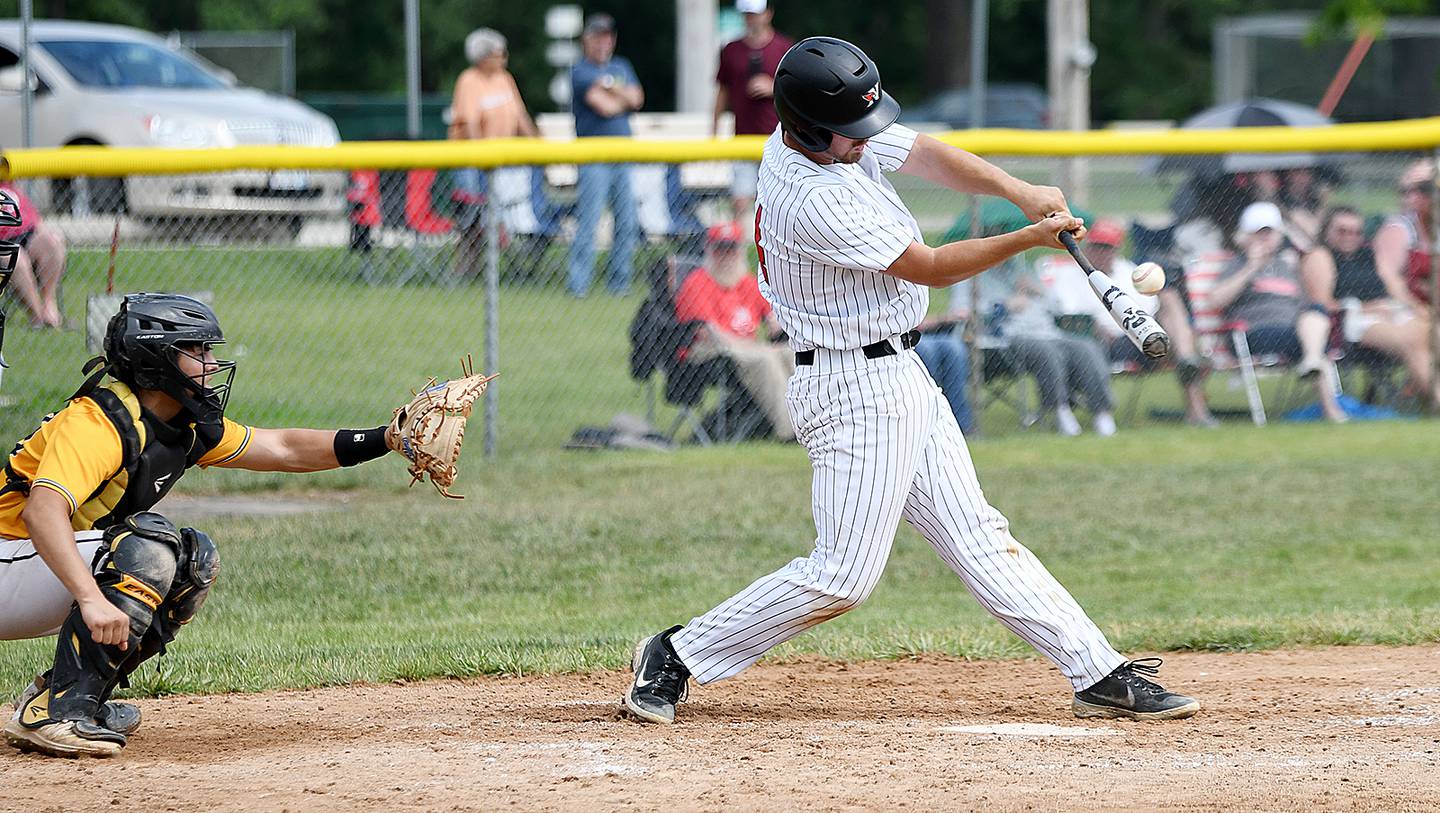 Knoxville (9-8) was shut down in the fourth and fifth innings. And Newton extended its lead with a two-run fifth.
Thompson reached base on an error to begin the inning and Grimm put two on with another single. Bauer's RBI single scored courtesy runner Jordan Killmer and Grimm scored on a wild pitch.
The Panthers added single runs in the sixth and seventh but it was not enough. The Cardinals were out-hit 12-11 in the win.
Riley Mouchka (2-2) started on the mound and earned the win. He allowed five runs — two earned — on seven hits with one strikeout and four walks.
Killmer tossed the final three innings and registered his first career save. He allowed two earned runs on six hits with two strikeouts and one hit batter in his 2022 varsity pitching debut.
"We wanted to go as long with Mouchka as we could," Kahler said. "Killmer has been one of our best JV pitchers so I wanted to see him in some varsity action. That was good. I felt like he got better as he went on."
Williams, Thompson and Grimm all had two hits to lead the Cardinal offense. Williams doubled, scored one run and had two RBIs, Thompson registered two RBIs and Grimm scored two runs and had one RBI.
Bauer, Sommars, Braydon Chance, Swarts and Jayden Wambold had the other hits.
Bauer scored two runs, had one RBI and walked once, Swarts scored one run, tallied one RBI and was hit by one pitch and Chance scored one run and walked once. Wambold scored one run.
Stewart walked once, was hit by a pitch and scored one run.
"We swung it better today than we had all week," Kahler said.
Luke Spaur led the Panthers with three hits, while Bellon and Beau Leisure each collected two hits.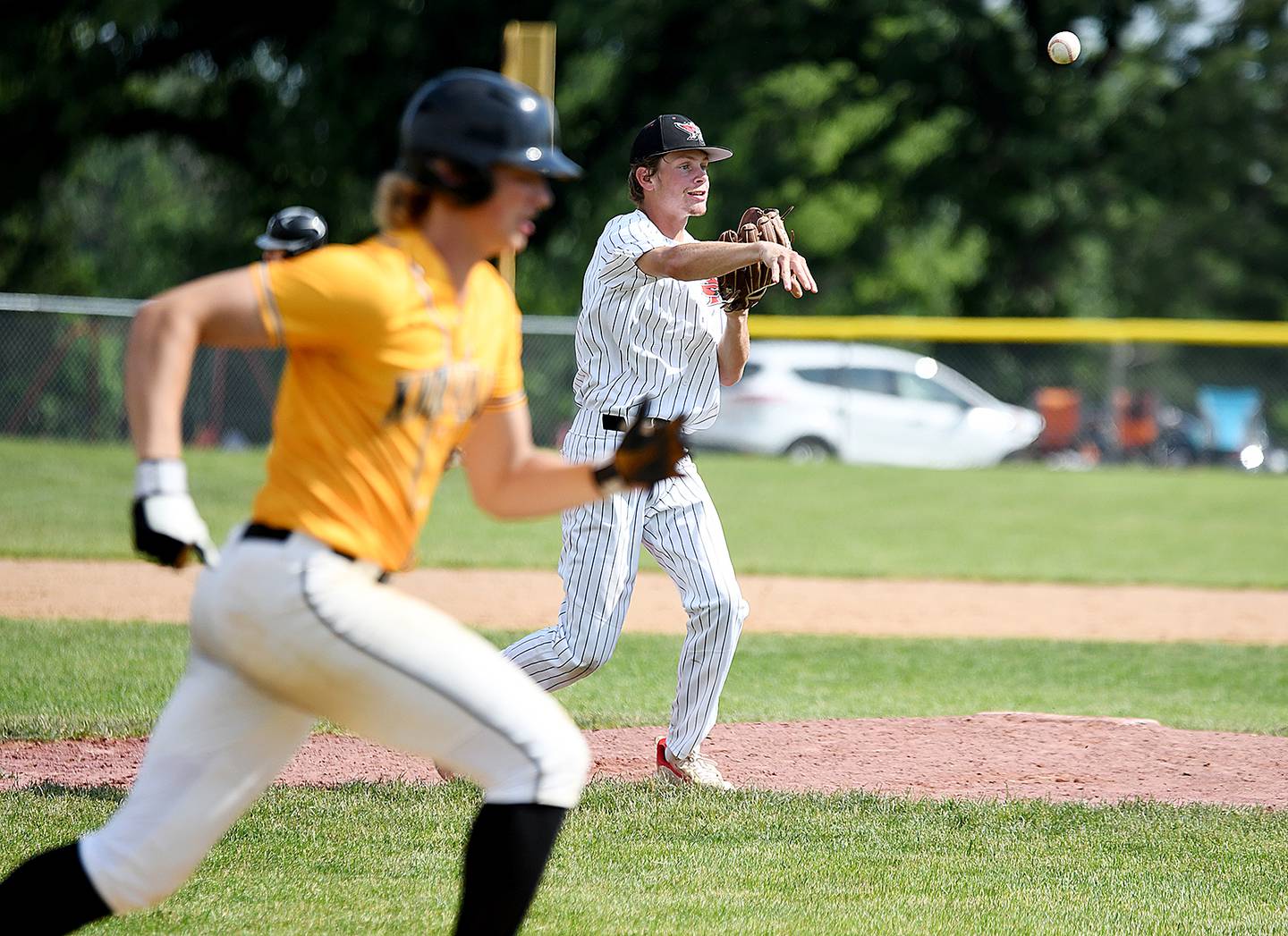 Newton 3, Pella Christian 2
Three early runs and a strong pitching performance by Swarts led Newton to a 3-2 home win over Pella Christian on Wednesday during a Little Hawkeye Conference contest.
The Cardinals (8-6 overall, 4-4 in the LHC) plated all three of their runs in the first two frames and held off a late rally by the Eagles. Pella Christian closed its gap with single runs in the sixth and seventh.
Newton finished with seven hits total. Williams had two of them and also registered a walk and a run scored.
On the mound, Swarts (2-0) earned the complete-game win after allowing two earned runs on seven hits with 11 strikeouts and four walks. He needed 105 pitches to complete the game.
The other hits came from Bauer, Chance, Swarts, Sommars and Stewart.
Swarts also had two RBIs, Bauer scored one run and Chance was hit by a pitch. Tade Vanderlaan scored one run and walked once and Grimm drew one walk.
Indianola sweeps Cardinals in LHC doubleheader
INDIANOLA — Newton managed just six hits over two games against Indianola on Friday during an LHC doubleheader.
The Cardinals opened the night with a 2-1 loss in nine innings and then fell 13-3 in five frames.
"We have to mature in doubleheaders," Kahler said. "However game one goes, it seems to carry over into game two. Oskaloosa, we won the first one and then won again. Norwalk and Indianola were two tough losses in the opener and then we weren't that competitive in the second game."
Both teams scored single runs in the first inning of the opener. Indianola won the game despite committing three errors because it out-hit the Cardinals 10-3.
Williams had one hit and one run for the Cardinals, while Sommars collected one hit and walked once. Stewart had the other hit and Bauer and Chance each walked once.
"We are capable of hitting much better," Kahler said. "We have to take that next step as a team and hit more consistently."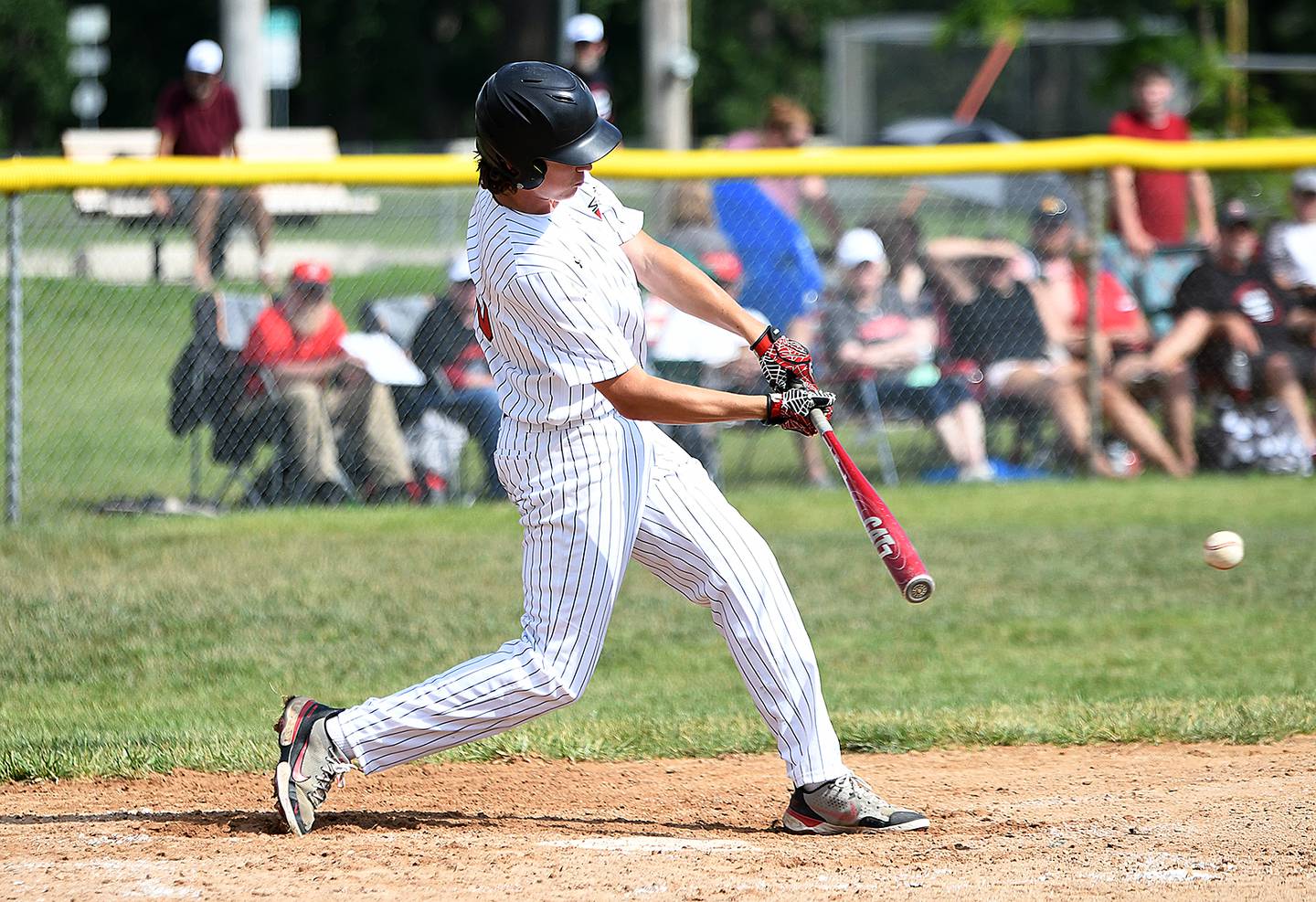 Williams pitched the first eight innings and allowed one earned run on seven hits with nine strikeouts and no walks.
Mouchka took the loss as he gave up the winning run on three hits in the ninth.
"Turner should have two wins over Norwalk and Indianola. But we just haven't hit," Kahler said. "These last 14 innings against two solid programs, you can't ask for anything more. He's been rock solid and he's been one of the guys whose been hitting, too."
The Cardinals had another three-hit performance in the nightcap but also drew six walks.
Newton's three runs were scored in the fourth, but the Cardinals still trailed 5-3 and the Indians (13-6, 6-2) plated eight runs in the final two frames to end the game early.
"We were down 5-0 and cut it to 5-3 so I felt like that was a good sign," Kahler said. "We had some other people hitting so I felt good about that. But then we kind of just lost our mojo all together and they busted it open."
Sommars tallied two hits and one walk, Williams registered one hit and one walk and Stewart, Swarts and Mouchka all walked once and scored one run. Killmer drew one walk.
Tade Vanderlaan (2-3) took the loss on the mound. He allowed five earned runs on five hits with five walks and one strikeout in 2 1/3 innings.
Sommars tossed two innings and surrendered seven earned runs on four hits with three strikeouts, four walks and one hit batter. Chance allowed one earned run on one hit and struck out one and walked one in 1/3 of an inning.