OSKALOOSA — Newton's softball team rallied from an early deficit and a late surge helped the Cardinals salvage a split against Oskaloosa during the Little Hawkeye Conference openers on Wednesday.
Newton trailed the Indians 4-0 in the nightcap before rallying with seven runs in the final four innings. The Cardinals won the game 7-5 after Oskaloosa opened the doubleheader with a 4-1 victory.
"Slow starts have been our nemesis so far this season," Newton softball coach Kory Leiker said. "It got us in the first game, and we just couldn't recover."
In the second game, Newton scored two runs in the fourth and two more in the sixth to even the game at 4-all. The Cardinals went ahead for good with a three-run seventh.
Both teams had 10 hits and the Cardinals (2-3 overall, 1-1 in the LHC) were plagued by four errors.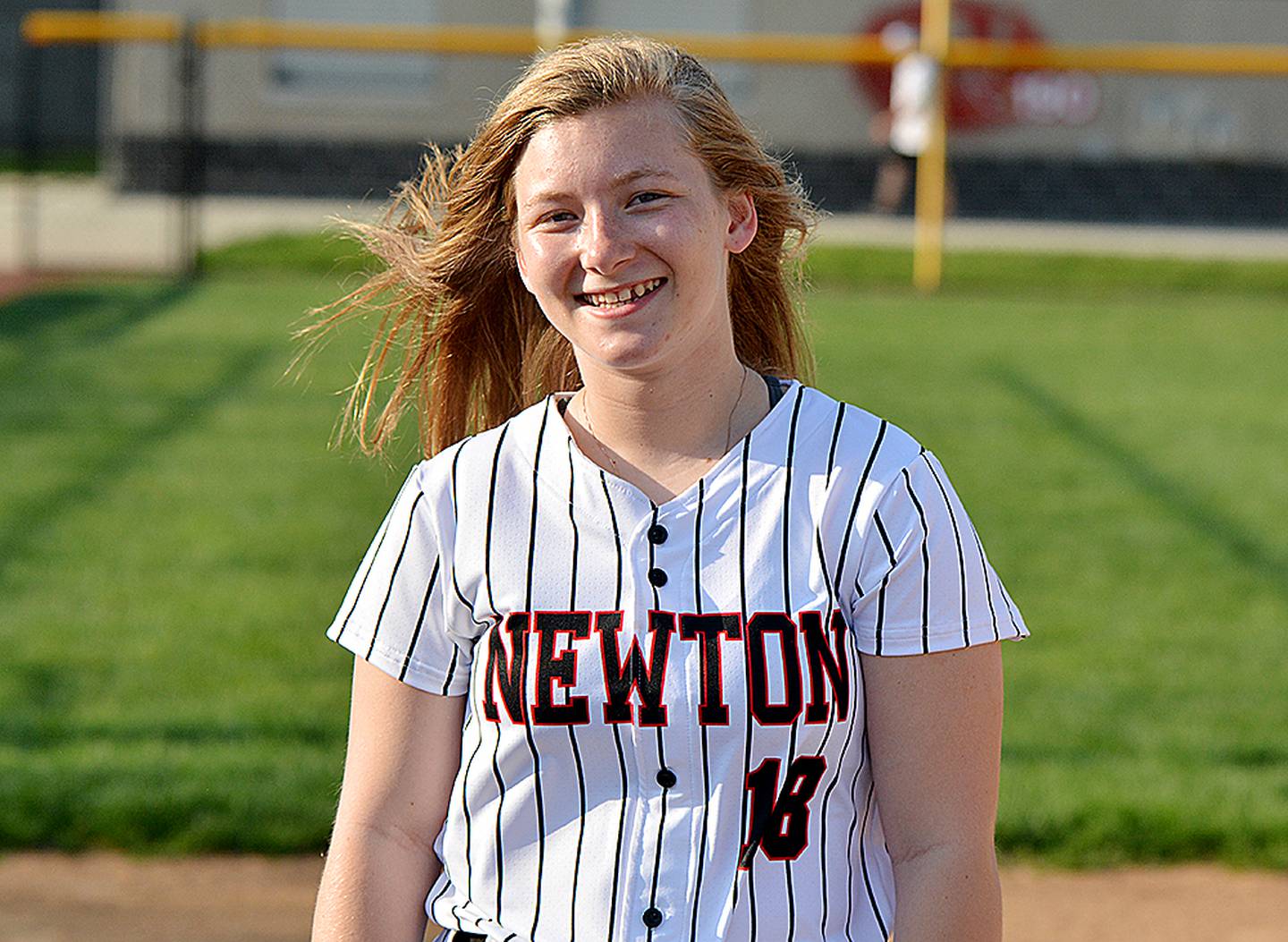 Chloe Swank, Mackynna Sims, Kallie Van Kley and Kadance Ahn each finished with two hits.
Swank and Sims each doubled and tallied one run and one RBI, Van Kley registered two RBIs and Ahn drove in one.
Vanessa Vasseau doubled and scored two runs, Sloan Brodersen finished with one hit and one run, Katelyn Lambert added one walk and one run and Paige Benson scored one run as a pinch runner.
Van Kley started in the circle and went all seven innings. She got the win after allowing five runs — four earned — on nine hits with one strikeout and one walk.
"We did a better job at keeping our composure the second game and was able to come back from a four-run deficit to get a much-needed win," Leiker said. "We have had some intense games early in the season and the younger players are being asked to do a lot. It's a lot to ask, but I'm very pleased with the effort they are giving."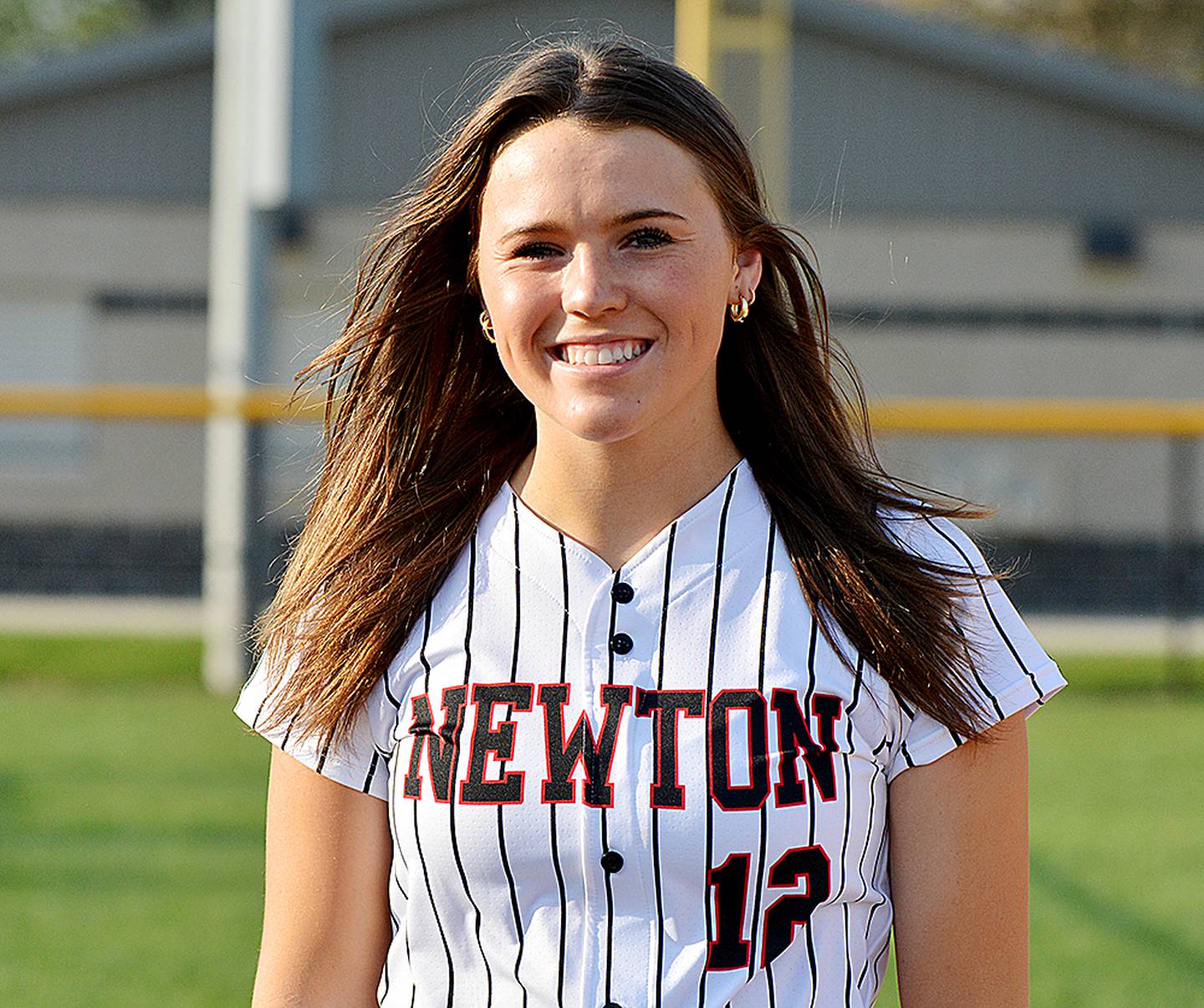 Oskaloosa (1-4, 1-1) got two hits and two runs from Aubrey Boender and Olivia Gordon and Lucy Roach each had two hits.
The Indians led the opener 1-0 after three. Newton evened the score with a run in the fourth, but Oskaloosa plated three runs in the bottom of the sixth to win 4-1.
The Cardinals were limited to two hits. The Indians had eight hits and committed two errors.
The two hits for Newton were collected by Lambert and Taylor Lust. Lambert scored the team's lone run. Lambert, Lust and Grace Benson all stole one base, too.
Sims and Hailey Sumpter each walked once and Ahn was hit by a pitch.
Sumpter took the loss in the circle after allowing four runs — three earned — on seven hits with six strikeouts and two walks in six innings.
"Hailey pitched a great game," Leiker said. "We just didn't give her the run support she needed."
Gordon tallied two hits, Maleah Walker scored two runs and Lydia VanVeldhuizen registered two RBIs for Oskaloosa. Faith DeRonde walked twice and earned the complete-game win in the circle.