PRAIRIE CITY — Newton's baseball team improved to 2-0 with a dominating 18-0 road win over PCM on Wednesday.
The Cardinals got off to a fast start and never let up in the five-inning victory. PCM falls to 0-2 and has been outscored 31-0 by Newton and Pella in the first two games of the season.
Newton scored five runs in the first, third and fifth innings and added three in the fourth against the Mustangs (0-2).
Evan Grimm and Braydon Chance both homered and doubled in the win. Grimm addd two runs and six RBIs and he was hit by a pitch and Chance tallied three runs and one RBI and he was hit by a pitch.
Drew Thompson and Brody Bauer had two hits apiece. Bauer doubled, was hit by a pitch and scored two runs and Thompson had an RBI.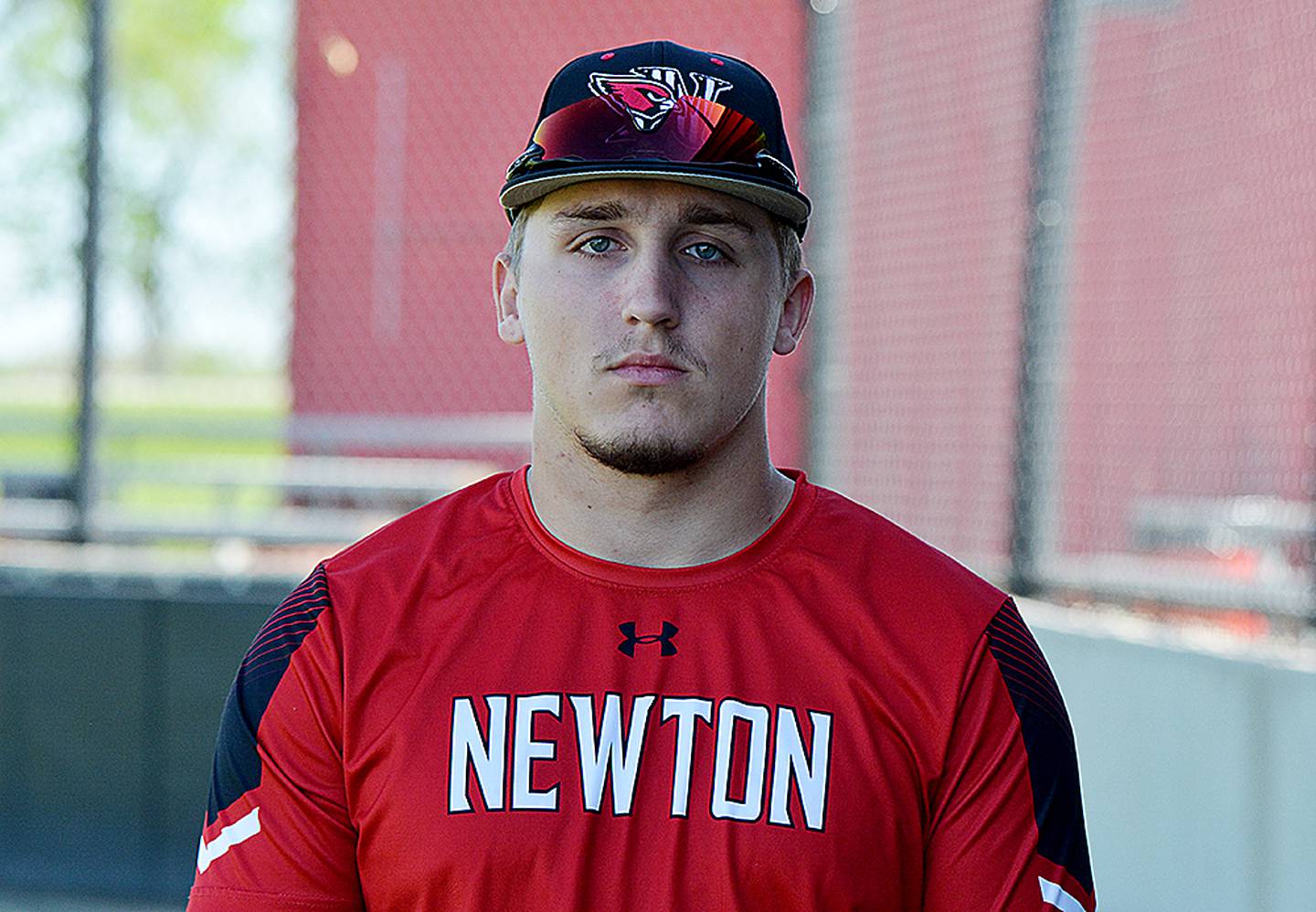 Eli Stewart registered one hit and was hit by a pitch but also added four runs and three RBIs.
Riley Mouchka chipped in one hit, one run, two RBIs and one walk, Kael Swarts doubled, scored one run and had one RBI and Kacey Sommars added one hit, two runs and one RBI.
Turner Williams scored one run, had one RBI and drew a walk.
Tade Vanderlaan was 1-for-1 at the plate and got the win on the mound. He allowed three hits and one walk and struck out eight in the 68-pitch complete-game victory.
Newton 2, Saydel 1
DES MOINES — Williams had three of the Cardinals' six hits during a season-opening win over Saydel on Monday.
Newton scored its first run in the second inning and led 1-0 through six. Both teams scored one run in the seventh.
Thompson and Stewart each doubled and had an RBI, Grimm and Mouchka scored one run each, Bauer had one hit and Chance was hit by a pitch.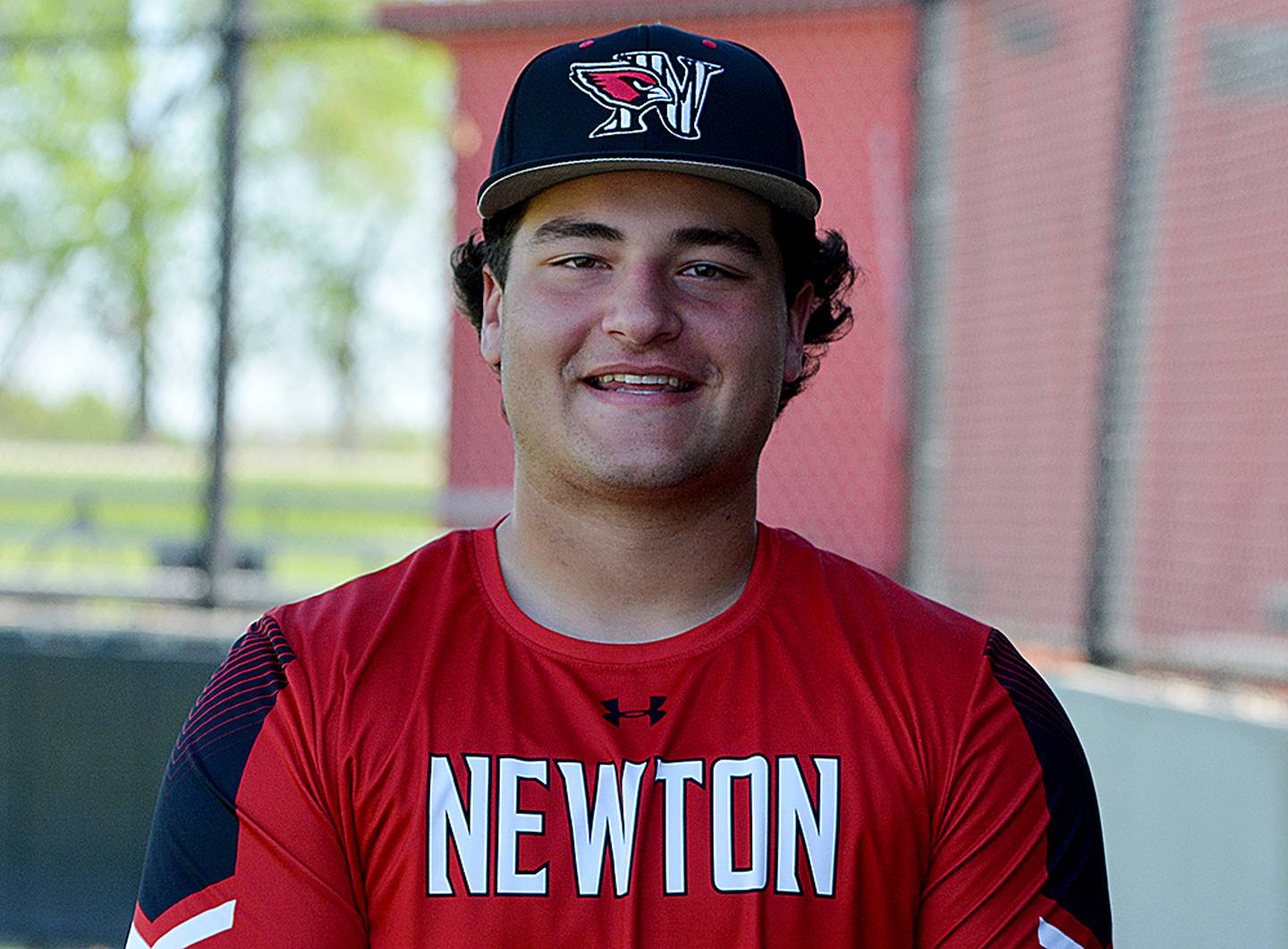 One of Williams' hits was a double. He also got the win on the mound after pitching into the seventh inning. Williams allowed one earned run on seven hits and struck out seven while walking one in 6 2/3 innings.
Swarts came on in relief in the seventh and earned the save after throwing one pitch.
Newton led 2-0 when Saydel put together a rally in the seventh. The Eagles nearly missed a walk-off home run but a double off the wall made it 2-1.
Pella 13, PCM 0, five innings
PRAIRIE CITY — The Mustangs were held without a hit during a 13-0 loss in the season opener on Monday.
Pella scored four in the second and seven in the third.
Jacob Wendt, Trenner Van Dyke and Jack Jungling all walked once for PCM.
The Mustangs struck out 13 times and committed three errors.
Durant Van Dyke started on the mound and took the loss after allowing six earned runs on two hits with five strikeouts, seven walks and two hit by pitches.
Wendt allowed six earned runs on three hits in 1 1/3 innings. He walked four.
Trenner Van Dyke struck out three in 1 2/3 innings pitched.